Photos From the Launch Event for the Obama Presidency Oral History Project
Columbia hosted a panel discussion and reception to celebrate the release of the first transcripts from the groundbreaking oral history project.
June 09, 2023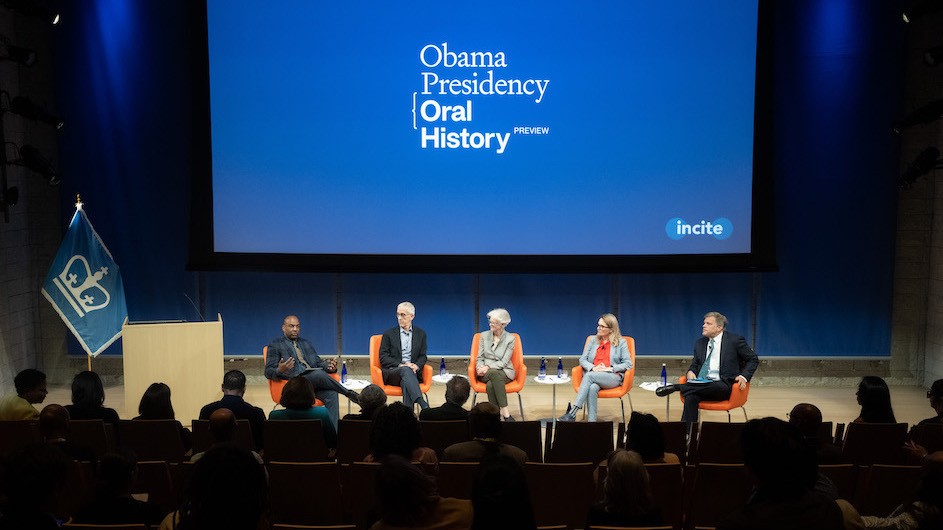 On May 31, at The Forum, Columbia held "The Obama Presidency Inside-Out: A Conversation About Climate," which was a discussion about the Obama Presidency Oral History (OPOH) project and the first published interviews from the project that are related to his administration's work on climate change and the environment. The event also served as a way to thank President Bollinger for his support in making this oral history project a reality.
An Expansive View Into Obama's Transformative Presidency
Panelists included: Todd Stern, former United States special envoy for climate change and President Obama's chief climate negotiator from 2009 to 2016; Frances Beinecke, former president of NRDC; Shailagh Murray, executive vice president for public affairs at Columbia University, former senior advisor to President Obama and communications director and deputy chief of staff to Vice President Joe Biden, and OPOH advisory board member; and Douglas Brinkley, Katherine Tsanoff Brown Chair in Humanities and Professor of History at Rice University, environmental historian, and OPOH advisory board member. Ken Mack, historian, Lawrence D. Biele Professor of Law at Harvard Law School, and OPOH advisory board member, moderated the panel.
All photos were taken by Diane Bondareff.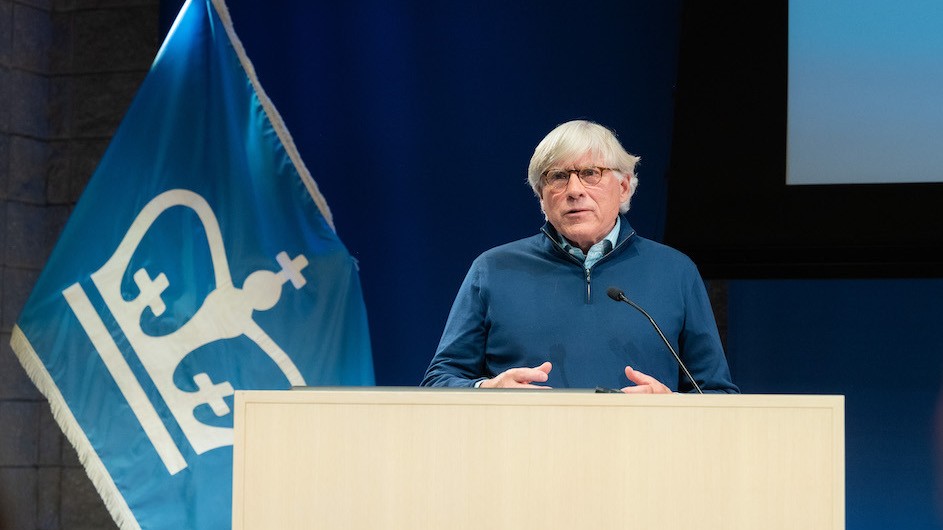 President Bollinger welcomed the audience and spoke about the project. "This [project] will have magnificent potential for educating people in this country and around the world."
---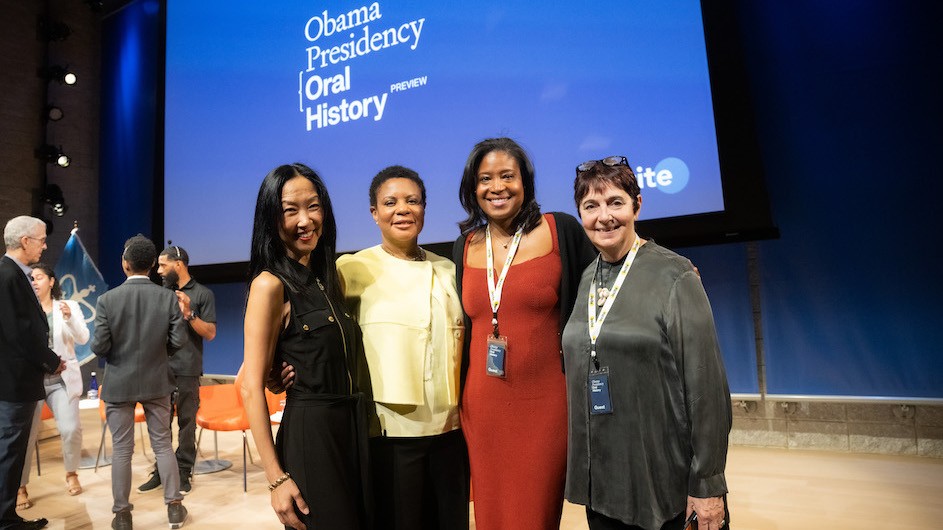 Guests at the event included: Jennifer Lee, Julian Clarence Levi Professor of Social Sciences and OPOH advisory board member; Alondra Nelson, Harold F. Linder Professor at the Institute for Advanced Study, acting director at the White House Office of Science and Technology Policy, and OPOH advisory board member; Karida Brown, professor of sociology at Emory University and OPOH advisory board member; and Mary Marshall Clark, director of the Center for Oral History Research and co-principal investigator for OPOH.
---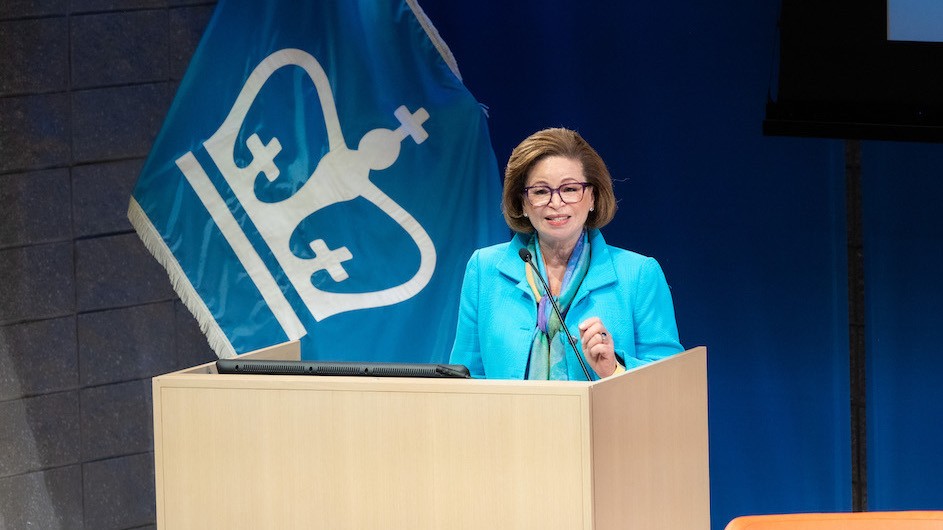 Valerie Jarrett, CEO of the Obama Foundation and former senior advisor and assistant to the President for public engagement and intergovernmental affairs, introduced the discussion. "By preserving these narratives, we ensure that future generations have access to the lived experiences and lessons learned… but ultimately, these interviews will serve a lot as an important record for both historians and scholars, to not just learn, but to learn with an act toward the future," said Jarrett.
---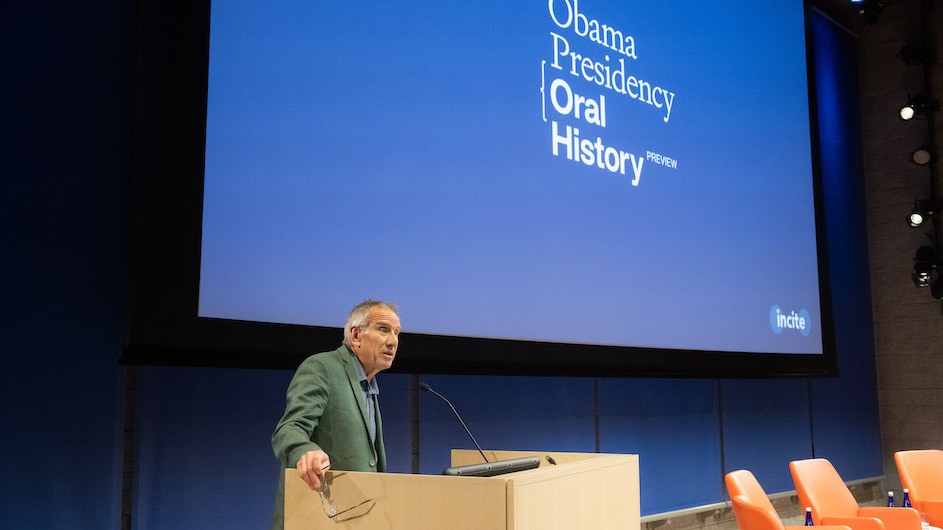 Peter Bearman, Jonathan R. Cole Professor of Sociology, director of Incite, and co-principal investigator on the OPOH project, spoke about the project design and what made this oral history different from others. "The theory that guided us reflected what we believe was a a key aspiration of the Obama presidency, which was to connect with and be informed by the experiences of everyday people."
---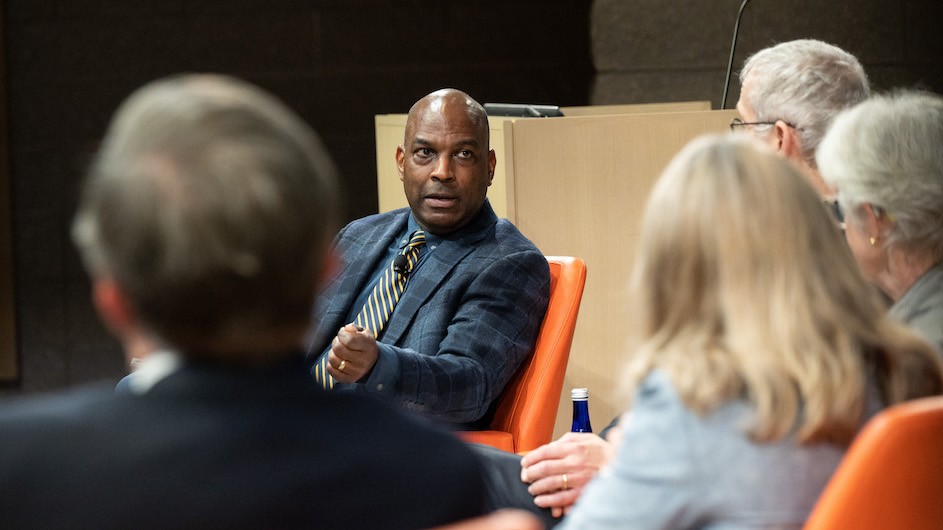 "President Obama always says that change comes from within and without—both people inside presidential administrations and people outside. And our panel today represents that very well," said Mack.
---
"The very fact that we're here today elevating [climate change] as the first opening of a massive oral history project—the largest on a president ever—is reflection of Barack and Michelle Obama and Valerie Jarrett's and others' commitment to this being an important issue," said Brinkley.
---
Watch the full video of the event below: