The Challenges of Making Remote Learning Relevant
Professor Denise Cruz created a welcome video and other new digital approaches for her fall semester courses.
August 25, 2020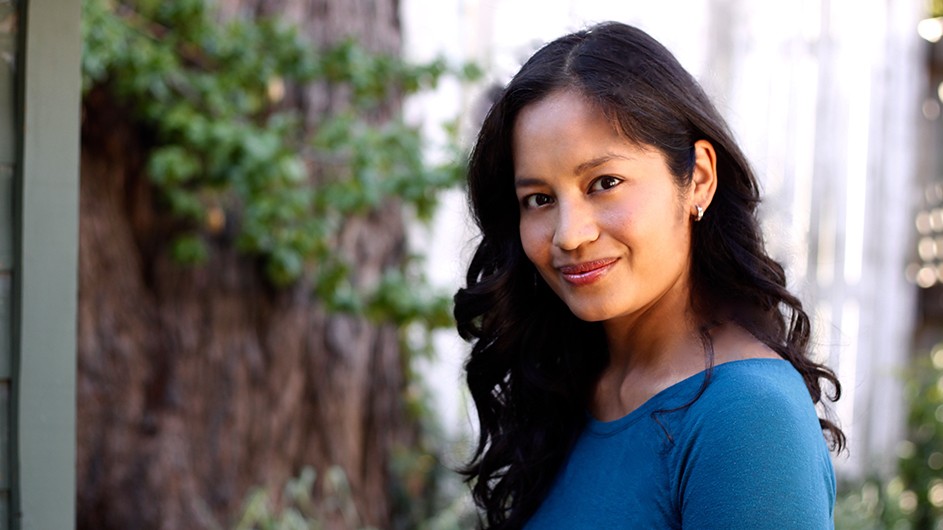 In preparation for the fall semester, Denise Cruz, an associate professor of English and Comparative Literature, created a video for students in her Introduction to Asian American Literature course. She introduced the video with these words: "I know a lot of students out there are anxious, worried, stressed and curious about the fall. I've been thinking a lot about them. This trailer is dedicated to them and inspired by my past, present and future students and TAs."
Here Cruz discusses the video—which was cited in a recent Inside Higher Ed essay—and her reasons for producing it, along with her thoughts on how and why professors should pivot creatively with pedagogical innovations to meet the challenges of online teaching and learning in the COVID era.
Q. Why did you create the video?
A. I think that students and their loved ones are worried. We haven't forgotten them. I know so many colleagues who have spent most of the summer planning for the upcoming year. We all need to grieve the loss of our in-person classes—a loss that, even amid the events of the spring and summer, still feels consequential and difficult. At the same time, I wanted them to know that I'm excited to meet them this fall, and that I'm approaching our class with a sense of hope and possibility.  
Q. How did you produce the video?
A. I used an app called Biteable. It has a repository of stock images and royalty free music, which makes things easier because you don't need to search as much outside the app. Biteable is very user friendly, especially if you have experience with something like iMovie or the video functions of Instagram. There are a number of similar apps out there.
But it's important to emphasize that you don't necessarily need glossy, high-end video production to engage your students online. Michael Wesch, for example, a professor of cultural anthropology at Kansas State University, has produced a series of videos on YouTube (Teaching without Walls) with recommendations for how to create sustainable online teaching practices. One of my favorites: He records himself reading (sometimes with framing questions or commentary) or records a quick video on his phone explaining why he chose a particular text. 
The creation process for my trailer started at the end of March. I'd been mulling over the opening sentence for it since then. I wrote the text first because I imagined it as a letter to my students. And they have written to me about the trailer, but they have also written to say they appreciated the welcome email I sent them this summer, or the simple survey I forwarded asking them to reflect on their online experience.
Q. Are there other new digital approaches to teaching you are working on for the fall semester?
A. I can't emphasize enough the importance of institutional support and recognition for these endeavors. I received an Innovative Course Design grant for the fall from the Office of the Vice Provost for Teaching and Learning. Part of the grant includes the opportunity to work with consultants at the Center for Teaching and Learning on overall course design, media production and assessments. My team—Andrew Corpuz, Melissa Wright and Abie Sidell—is incredible. There is so much research and scholarship on effective digital pedagogy. I'm thinking of people like Michelle Miller and Cathy N. Davidson, groups like HASTAC and the contributors to the MLA Digital Pedagogy in the Humanities Commons. Diving into this work has been inspiring. 
These resources have been invaluable, but I think instructors might use this moment to assess the what, how and why of their teaching practices. We tend to focus on technology in discussions of online pedagogy, but technology is not the only element that matters. Instead, this is an opportunity to be deliberate about course design. For example, the seminar is often the privileged learning environment in the humanities for excellent reasons, but I'm also interested in what an online environment can offer for a lecture. I have experimented with the lecture as a form for some time now, in part because I was pre-med as an undergraduate and switched majors because of my experience in a large lecture.
In person, I am able to quickly assess student interest, pivot rapidly between paired and whole group discussion and even invite my students to join me in a musical flash mob. For a lecture, the online environment poses challenges, but it also presents opportunities. How can the digital world enable a lecture experience that is more engaged, active and accessible? There will still be a lecture, but it will be shorter, allowing students to meet in smaller groups with my TAs and me so that we can build a sense of community and work on analysis in discussion. The online component allows live group analysis of a passage in a novel, for example, increased access to one-on-one meetings for an essay, opportunities for participation in the chat. I will record the lectures, not only for students who might be in other time zones, but also for those who want to review material or refine their notes. 
I am also working on incorporating components that will reach learners in different modes. Short videos will allow me to flip the classroom at certain points (students would watch a five-minute video introducing a skill so that we can work on further development in our meeting). Students will also have the opportunity to explore alternative ways to demonstrate what they have learned. Formal essay writing will still be included in the course, but students will also be invited to submit work via audio or video recordings, or other creative formats. 
Q. Do you think it will be difficult to keep students learning remotely engaged in the fall?
A. It's not just online learning that poses a challenge, but also the world itself right now. Screen fatigue will become an issue, but we also don't know what the future holds. I know that I will need to be flexible and imaginative, and I will need to listen to my students. I've built in moments where they can give me feedback. I am prepared to pivot or fine-tune if an aspect of a course is not working. 
For incoming first-year or transfer students who will be new to our community, we will need to be especially attentive to the fact that this semester will be their introduction to Columbia. They—and all of our students—will be searching for forms of connection and community. In my department, we're working now to address this issue through virtual events, gathering spaces and other opportunities to connect with faculty and students. 
Q. How can reading and literature in particular, and all humanities courses, shift to become essential and relevant right now?
A. It's an exciting and fraught time for me to teach Asian American literature. In our first week of class, for example, we're discussing the rise of the model minority mythology in the context of both trans-Pacific politics and U.S. civil rights movements—an intersection that is especially timely. We therefore might turn to the value of the humanities in terms of content: Chang-rae Lee's observations that all immigrant fiction might be thought of as encounters with dystopias, or the incredible scene in Toni Morrison's Beloved when the women gather around Sethe and fill the air with their voices uplifted in song. I read Emily Wilson's translation of The Odyssey to my son this summer, and I was reminded that one of the most prominent features of this epic work is not Odysseus's exploits, but rather his recurring sorrow and mourning.
But I also want to underscore that I don't think the humanities, reading and literature were ever not essential or relevant. Instead, I would argue that we need to resist the oppositional binary between the humanities and the sciences. When you think about methods and purpose, there are amazing overlaps between these disciplines. There is beauty in the search for knowledge and discovery in the sciences, just as in the humanities we also have theories, hypotheses, evidence and analysis. As a mode of critically engaging the world, the humanities highlight the importance of reading, speaking and writing with an awareness of history, context and intent. We ask what it means to think critically and carefully, and what it means to be generous as a listener. We ask what it means to imagine alternatives, to think of progress as necessarily continuous and never stagnant, and to imagine a community that can behave with care and responsibility.