The Race to Zero Global Carbon Emissions by 2040 Starts Now
Architect Edward Mazria discusses the critical role architects, planners, and builders have in solving the climate crisis at an online GSAPP event.
February 05, 2021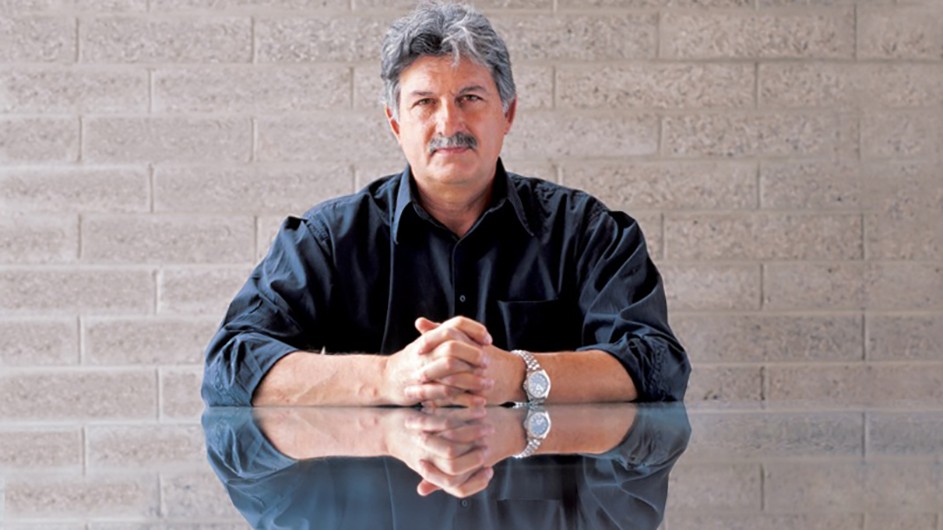 On January 22, 2021, Edward Mazria, founder of the organization Architecture 2030 and the 2021 American Institute of Architects' Gold Medalist, delivered a lecture hosted virtually by the Graduate School of Architecture, Planning, and Preservation. A conversation followed with GSAPP Dean Amale Andraos and Earth Institute Director Alex Halliday.
"As the new Biden administration joins the world in urgent climate action, Mazria's pioneering work on centering the crisis around the built environment as both cause and with tangible, accessible design solutions has never been more critical and also hopeful in urging all of us to help ensure a positive future," Andraos said in her introduction.
"Timing is everything," Mazria said, as he focused on the critical period between now and 2040, during which global carbon emissions must reach zero to meet the 1.5-degree Celsius target set at the 2015 Paris Climate Agreement. A date that relies on meeting a 65% reduction by 2030. It's an ambitious but feasible goal, explained Mazria, who then presented line graphs illustrating a decline in C02 emissions despite a steady rise in the U.S. GDP since 2015—a decoupling of emissions and growth that is unprecedented in modern U.S. history. 
A Huge Opportunity for Architects, Planners, and Builders
The role of architects, planners, and builders in the race to net zero is critical. "We, who design and plan the built environment, are responsible for over half of all global greenhouse gas emissions," Mazria said, "so we have a huge opportunity."
To make information about carbon positive planning and design more accessible, Mazria launched the 2030 Palette, a continually updated database of sustainable design strategies, resources, and tools. "All of this we know how to do. There's no mystery anymore," he said. 
In addition to establishing net-zero standards for new construction, policies are necessary to upgrade existing buildings' efficiency. However, as Mazria pointed out, a worldwide phenomenon exists in which a small number of large buildings disproportionately emit more carbon.
Oversized Footprint Buildings in New York City
In New York City, for example, only 2% of buildings are larger than 50,000 square feet, yet this small percentage is responsible for nearly half of the city's carbon emissions. In response, Architecture 2030 worked with New York City officials to create a "big building policy," which requires owners of these oversized footprints to reach net-zero carbon emissions through renovations and retrofits over the next 10 years. 
In terms of actual building materials, concrete and steel are the biggest culprits, contributing to half of all global industrial emissions. New materials such as mass timber are increasingly sought after as an alternative, placing additional pressure on the industry. New York State recently proposed game-changing legislation that would provide funding for concrete manufacturers to perform life-cycle assessments and require the state to favor bids from manufacturers with the lowest life-cycle assessments for contracts.
Amid these market shifts and technological advancements, what can architects and planners do? Mazria introduced the slogan "reuse, recycle, sequester" as a guide for meeting the 1.5-degree Celsius carbon budget, and pointed to academia as a key player in decarbonizing the industry.  
The Role of Universities
"We're in a period that we could call a real renaissance," said Mazria. "Our universities are going to play a huge role. If you're training students with the know-how and the excitement, when they get into offices they set the tone and change the whole culture."
Halliday, who has been leading the creation of Columbia's new Climate School, asked Mazria to expand on what universities must deliver in the era of climate change: "What kind of a future institution do we need to be—not just in terms of how do we decarbonize our campus—but what kinds of skill sets should people acquire? Are there subjects that are going to be different in the future?"
Mazria responded that courses on carbon emissions, sustainable materials, efficient daylighting, and similar strategies should be added to the core of each curriculum rather than offered as electives. Every project should have an "overlay" that outlines how it meets net-zero goals. This additional layer of design is not exclusive to high-budget projects, but equally relevant to social infrastructure such as affordable housing.     
"Orient the glazing right, you'll solve the heating problem," said Mazria. "Use daylight so you don't have lights on during the daytime. The design decisions you make will knock out 70 to 80% of the energy consumption of a building. You don't have to do anything else. So you can't tell me you can't do energy-efficient affordable housing because it costs too much." 
---
Shannon Werle is the digital editor in the communications office at GSAPP.