A New Vision that Faces Global Warming Head-On
In an online GSAPP event, Kate Aronoff discusses her recent book, "Overheated," and what needs to be done now.
November 19, 2021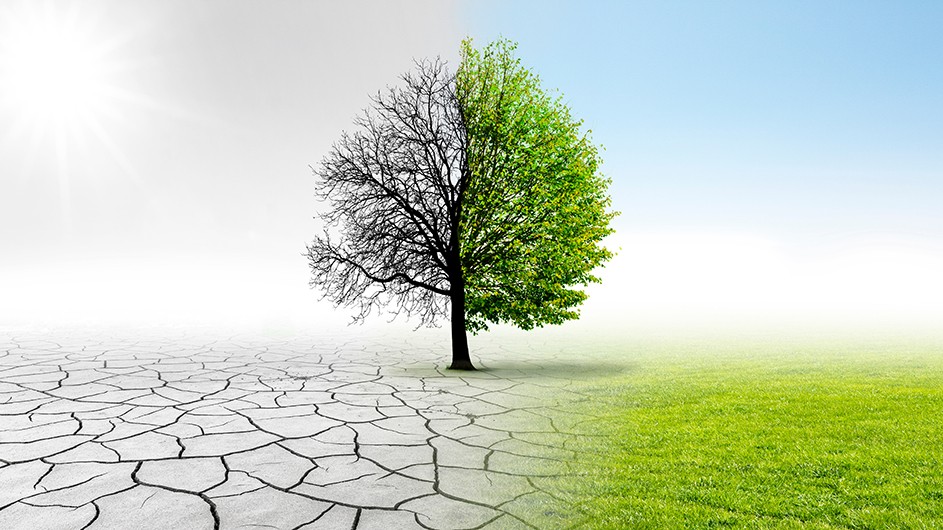 On October 14, 2021, journalist Kate Aronoff gave an online talk at Columbia's Graduate School of Architecture, Planning, and Preservation to mark the recent launch of her book, Overheated: How Capitalism Broke the Planet—and How We Fight Back. The presentation was followed by a discussion among Aronoff; Alyssa Battistoni, assistant professor of political science at Barnard; Kian Goh, assistant professor of urban planning at UCLA; Patrick Houston, climate and inequality campaigns associate at New York Communities for Change; and GSAPP Professor Reinhold Martin, outgoing director of the Temple Hoyne Buell Center for the Study of American Architecture.
Overheated gives an account of the forces that have hijacked progress on climate change, and shares a vision of what it will take, politically and economically, to face global warming head-on. Aronoff covers the new denialism taking root in the halls of power, shaped by decades of neoliberal policies and centuries of anti-democratic thinking. Since the 1980s, Democrats and Republicans have each granted enormous concessions to industries focused on maintaining business as usual. And policymakers have given oil and gas executives a seat at the table designing policies that should euthanize their business model.
This approach, Aronoff emphasizes in Overheated, will drive the planet further into emergency. She lays out an alternative vision, detailing how democratic majorities can curb polluters' power; create millions of well-paid, union jobs; enact climate reparations; and transform the economy into a more sustainable one.
Upending Models of How the World Could Transform in the Future
Aronoff spoke about the impetus for the book, which she initially pitched to publishers amid a different political climate in 2018. At that time, "the Green New Deal wasn't on the agenda in a meaningful way outside of me, some friends, and folks on the climate left," she said. "So writing an eco-socialist book effectively felt like a pretty strange thing to be doing." 
Aronoff pointed to an interview with Betty Sue Flowers as a sort of revelation for Overheated. Flowers, emerita professor of English at the University of Texas, Austin and former director of the Lyndon Baines Johnson Presidential Library and Museum, was recruited to work as a scenario-planning expert for Royal Dutch Shell during the 1990s. In this role, she was tasked with upending executives' models of how the world could transform over the next 10 to 30 years.
"The irony of a multinational oil company being the inspiration for a book that suggests euthanizing them isn't lost on me, but I think Flowers and her team had the right idea," said Aronoff. "We don't know what's going to happen, and we probably can't know, but we can be prepared with ideas, dreams, organizing, and the tools to make the future better."
Overheated challenges "capitalist realism," a term coined by British writer Mark Fisher to describe the idea that there is no possible alternative to capitalism. Aronoff sees the last several years as "a pretty good rebuke of capitalism," and an opportunity to imagine how radical changes could create different kinds of futures.  
Winning Over Climate Deniers
During the discussion, Battistoni, who co-authored the 2019 book, A Planet to Win: Why We Need a Green New Deal, with Aronoff, Daniel Aldana Cohen, and Thea Riofrancos, expanded on Overheated's political arguments and scenarios. She acknowledged the challenge of implementing policies outlined in the book, such as nationalizing the fossil fuel industry, creating a public option for energy utilities, and implementing a federal job guarantee program.
"The Green New Deal has become identified almost exclusively with the left. It's probably a harder sell for people who don't identify as at least progressive," said Battistoni. "How do we win over other people?"
Goh mentioned the prevalence of climate denialism amid a period of unprecedented climate disasters, making a radical shift all the more urgent. She recommended taking cues from Overheated—green infrastructure, dense urban living, sustainable retrofits, public transit—and pushing them even further. 
"Aronoff points to how denialism runs through the system," said Goh, "including center and even left-of-center politicians who might claim to believe in climate change, but their denialism is so clear in their continual refusal to take meaningful action about it."
"There is plenty of appetite for a fight to improve lives," said Houston. For him, Overheated succeeds in providing a clear diagnosis of the power imbalance, how it can and must be changed, and a vision for the future. 
"When your community is an over-policed, under-resourced, polluted food desert with few job opportunities, you don't care about pushing policies that fit neatly into the status quo," said Houston. "You get much more motivated when pushing for big change that directly affects lives, and alters things fundamentally."
---
Shannon Werle is the digital editor in the communications office at GSAPP.