Sabin Center Provides Tools to Track Climate Change Law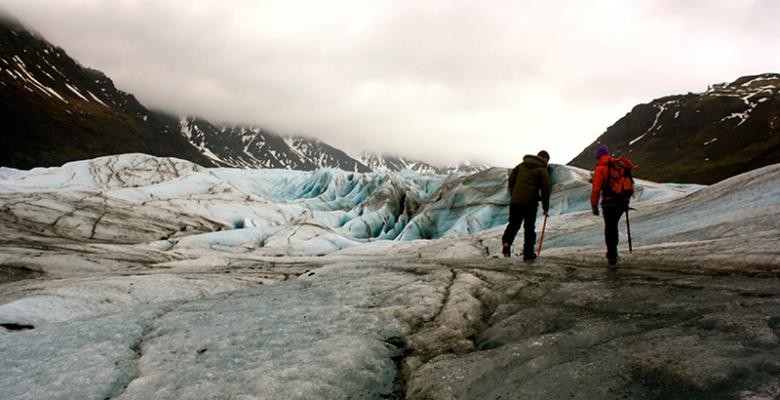 Columbia's Sabin Center for Climate Change Law was established in 2009 to develop legal techniques to address climate change. Since January 20th 2017, it has been busier than ever.
When President Donald Trump was inaugurated, the center unveiled its Climate Deregulation Tracker, designed to keep tabs on the new administration's promised efforts to undo federal measures to slow or adapt to a warming planet. As of September 30, the tracker had more than 100 entries reflecting executive orders, regulatory moves and congressional actions.
On the one-year anniversary of the new administration, the center launched a second tracker to monitor government efforts to cut back scientific research. That tracker now has more than 160 entries, and includes the appointment of nominees for science-related posts who have little experience or deep industry ties, the removal of references to climate change from agency websites, and suspensions of scientific research.
"Our priority has always been to identify, analyze and promulgate the legal tools to fight climate change, and to train the next generation of lawyers to use those tools," said Michael Gerrard, an environmental lawyer and director of the center he founded when he joined the Law School faculty in 2009. "We're now spending time on tools to fight back against deregulation."
Those tools include comments and legal briefs supporting challenges to the administration's policies. Last month, the center filed an amicus brief on behalf of a coalition of local governments seeking to oppose efforts to roll back autoemission and fuel-economy standards. In an earlier case, its lawyers filed an amicus brief on behalf of cities in support of the Clean Power Plan, the Obama Administration initiative to cut carbon pollution from power plants.
"Working as amici [friends of the court] in these major lawsuits is critical," said Michael Burger, the center's executive director. "In giving clear voice to local government interests in federal regulation, we are helping courts and the public understand, on a fundamental level, what is at stake."
Journalists, lawyers and activists use the trackers, which are on the Sabin Center's website. The center also has a climate-law blog with opinions and analysis related to a variety of climate-related issues.
More than 900 climate-related lawsuits were filed in the U.S. since 1986, nearly a third of them since 2016, according to the center's database of climate litigation.
The center's work isn't limited to the courts or federal policy. When New York's Con Edison sought a rate increase shortly after Hurricane Sandy ravaged parts of the East Coast in 2012, in part to pay for storm-protection measures, it went before the New York Public Service Commission to argue that the proposed plan failed to consider some of the impacts of future climate change. In a settlement, Con Edison agreed to consider the effects of sea-level rise and extreme heat on electric, gas and steam service in the New York City area in its future plans, something that the commission said should become a model for all utilities in the state.
At Columbia, the center collaborates with others working on climate-related issues—among them the Mailman School of Public Health, the Center on Global Energy Policy and the Earth Institute. Earth Institute scientists worked on the Con Edison case, and Mailman researchers are studying how climate change affects public health.
The Law School also has an environmental law clinic, where students get to work on actual cases. A brief drafted by two students played a role in an August federal appeals court decision ordering the EPA to ban chlorpyrifos, a pesticide linked to brain damage in children, within 60 days.
Gerrard, the Andrew Sabin Professor of Professional Practice at the Law School, also has a faculty appointment at the Earth Institute and in June finished a three-year term as chair of the Institute's faculty.
"Never has the Sabin Center's work on climate change law been more important in helping us understand how legislation is both helping and hurting our efforts to curb global warming," said Alex Halliday, director of The Earth Institute.
"If we're going to move our society towards de-carbonization, we'll need to reinforce existing laws and promote new ones that will lead us on a path towards a sustainable future. We are fortunate to have the Sabin Center and their amazing work as a deeply integrated part of the Earth Institute's research, teaching and practice."