How the American Right Gets Its Message Out
Professor Anne Nelson reveals how the right-wing media have proliferated in the U.S. and infiltrated American voters in her new book Shadow Network: Media, Money, and the Secret Hub of the Radical Right.
November 15, 2019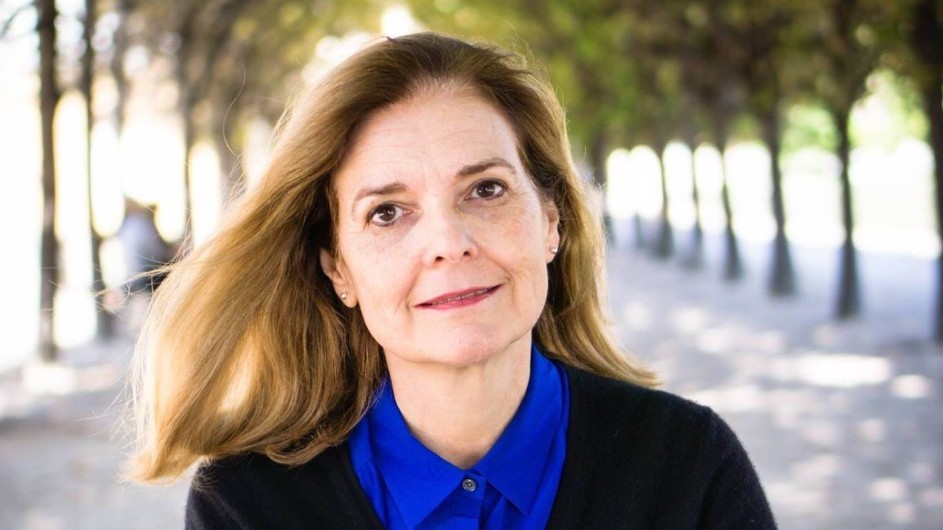 Q: What motivated you to write this book?
A: I was motivated to write Shadow Network out of a sense of civic duty. I've lived through a long period of expansion of political and civil rights, through the Civil Rights movement, the women's movement, the campaign for marriage equality and others. Now we are experiencing a period of retrenchment, which is doing great harm and runs counter to public opinion. I wanted to explore the regional, historical and political roots of the backlash, which has its origins in the Southwestern oil states where I grew up. This book allowed me to mine my personal history, along with the methodology I learned in human rights documentation, journalism practice from my time at the J School and digital media analysis from my years teaching at SIPA. I hope it provides a practical road map for people seeking to defend our democracy. 
Q: What are the main influences on the electoral mechanics (and democracy at large)?
A: Over the past two decades our society has experienced profound disruptions in the economy and in the media. Technology has dismantled some old social structures and improved some functions, at the expense of others. The business model for professional journalism has been one of the casualties, and it must be redeemed, as an essential pillar of electoral democracy.
As local newspapers die off and journalists are laid off in smaller and rural markets, voters in many battleground states are surrounded by partisan media with no respect for fact- and evidence-based reporting, subject to the professional editorial process. Fundamentalist broadcasting and alt-right digital platforms rush to fill the vacuum. 
Likewise, there has been an assault on public education and public universities by the same forces. The scientific community is also under fire. Another element of the Shadow Network is the development of digital campaign tools, including the Koch brothers' data platform i360 and the array of apps that network right-wing activist organizations. This highly strategic, networked approach has given the Radical Right a competitive advantage in recent elections. Its first target was the traditional Republican Party, which has been systematically purged. The current objective is to continue to pack the federal courts with judges who often lack qualifications, but adhere to their ideological agenda. I see this as a period of great crisis for our nation. 
Q: Tell us about your talks on November 19 and 25.
A: On November 19, I'll be speaking at noon at the Saltzman Institute of War & Peace Studies at SIPA, where I am a research fellow. I'll appear in conversation with my friend and colleague Jack Snyder from the Political Science Department. We'll discuss the political ramifications of my research, within the context of his expertise on issues of political communication and press freedom, and how it will apply to the election season ahead. On November 25, I'll join Professor Todd Gitlin at the School of Journalism to discuss the media systems and mechanisms used by the Radical Right, and how it fits into a fundamentalist agenda. 
Q: Who should read your book?
A: My book will be of interest to anyone who reads the news every morning and wonders, "How on earth did this happen?" The research sheds light on many of the paradoxes of this situation. Why would religious fundamentalists embrace an outlier like Donald Trump? What is the political relationship between the Koch oil empire, the DeVos family of Michigan and the Southern Baptists? How do Dark Money donor networks translate into votes on the ground in swing states? How can the playing field be leveled?  
Q: You're hosting a dinner party. Who are your dream guests, dead or alive, you'd like to invite?
A: Graham Greene, Martha Gellhorn, Sharon Isbin, Kurt Weill and Daveed Diggs. Graham Greene is a writer who has always fascinated me. We briefly corresponded, but I never quite had the opportunity to meet him. We were introduced by our mutual friend Martha Gellhorn, who was a pioneering journalist in many ways. Sharon Isbin is one of the word's leading classicaI guitarists and one of my oldest friends, and the four of us would talk about Spain, no doubt. Kurt Weill is one of my favorite composers. Daveed Diggs was brilliant in Hamilton, and he'd further liven a lively table. 
Q: How did you become a writer/journalist?
A: It was always there; when I was 14, I decided my Sunday School needed a newspaper, so I learned how to use a mimeograph and ran one off every week. I was a devoted musician, so I served as the string quartet critic for the Yale Daily News. Once I was out of college, I reported on the wars in El Salvador and Guatemala to earn my spurs. No matter what byways life presents, I keep coming back. 
Q: What books would you recommend for those interested in pursuing a career in investigative journalism?
A: I admire authors who take on the big picture and give us a whole new way of understanding a subject.  I was deeply impressed by Sam Quinones' book Dreamland, which tackled the opioid crisis from both the perspective of the Mexican cartels and the suburban consumers, a true tour de force. Likewise Jane Mayer's Dark Money, the story of the Koch brothers' financial assault on democratic institutions. Robert Caro's book The Power Broker deserves all the glory it has acquired. Then there are the immersive reports that force the reader to acquire a new perspective, such as John Hersey's Hiroshima. These books were composed with great intellectual rigor, without losing compassion for those affected by the forces they describe.