Shakespeare Scholar James Shapiro Discusses 'The Year of Lear'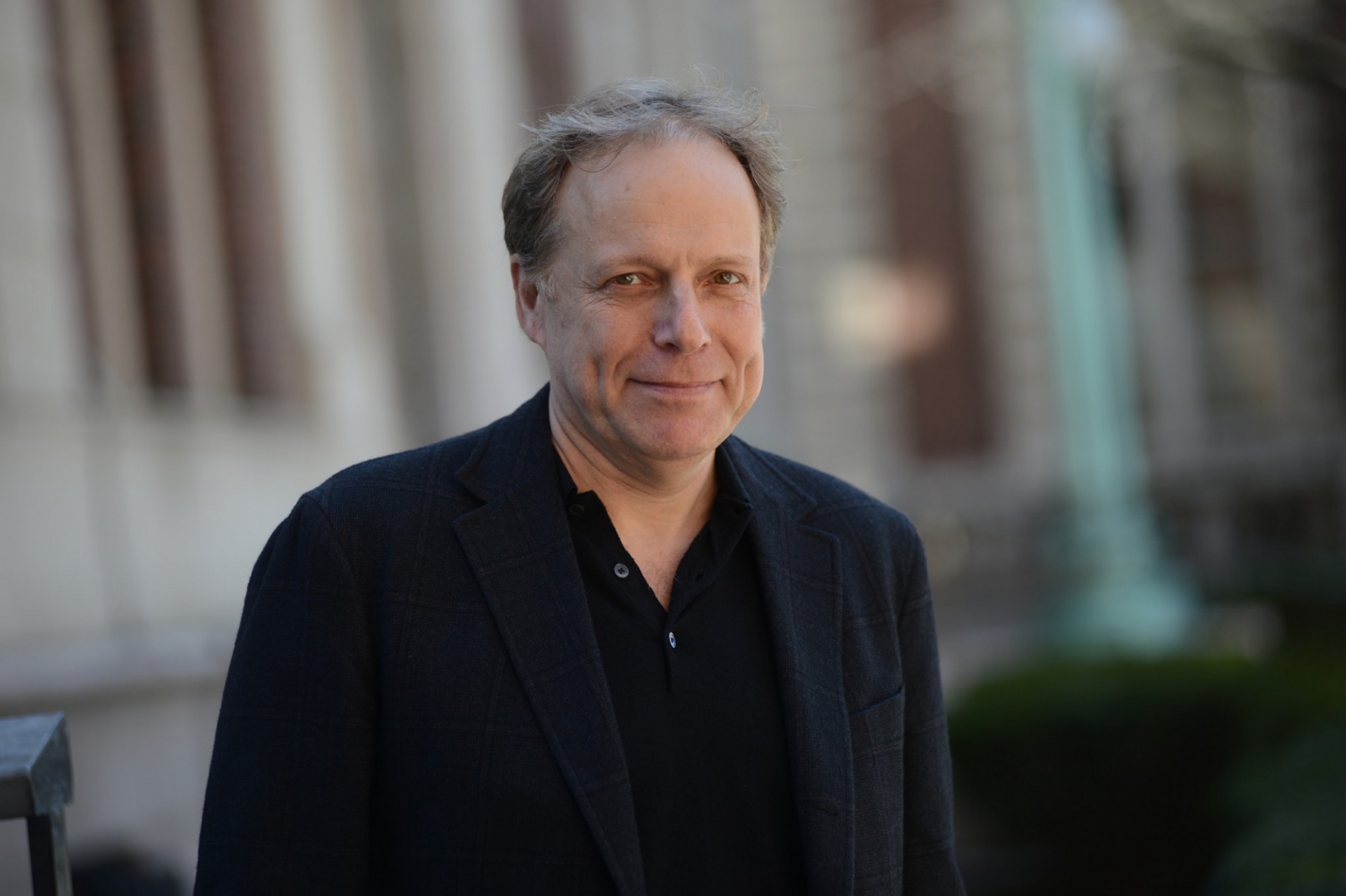 James Shapiro (CC'77), the Larry Miller Professor of English and Comparative Literature, is among the best known Shakespeare experts in the world and the Shakespeare Scholar in Residence at New York's Public Theater. He has written a steady stream of award-winning books about the bard during his three decades at Columbia, and his fascination with his subject continues with his latest, The Year of Lear: Shakespeare in 1606, on sale on Oct. 6.
Q. Your last book, Shakespeare in America: An Anthology from the Revolution to Now, was published only last year. How did you find the time to research and write this book?
A. I began The Year of Lear a decade ago, right after finishing 1599: A Year in the Life of William Shakespeare. So I've been researching and writing it for a while, interrupting it for a book on the authorship question (Contested Will), the anthology and a couple of BBC documentaries. Sabbaticals helped, as did having a chance to teach seminars on Shakespeare in 1606 to terrific undergraduates and graduate students at Columbia. But I'll admit that I'm looking forward to catching up on some sleep.
Q. What motivated you to write The Year of Lear?
A. I had always spoken of Shakespeare as an Elizabethan writer—everybody does. He was born during the reign of Queen Elizabeth I and the first half of his playwriting career coincided with her waning years. But for the last decade of his career—from 1603, when Elizabeth died and was succeeded by King James of Scotland, until 1613, when he stopped writing plays—Shakespeare was a Jacobean dramatist. One of the first things that King James did upon arriving in England was to choose Shakespeare's playing company as the King's Men.  After finishing my book on the Elizabethan Shakespeare, I was struck by my failure to register how different his career was after this turn of events. My new book is an attempt to make up for that oversight, showing the political, social and theatrical conditions that shaped the plays written under King James.
Q. How did Shakespeare manage to write King Lear, Macbeth and Antony and Cleopatra in one year?
A. We tend to think of Shakespeare steadily churning out a couple of plays a year over the course of his career, but like every writer he had good years and bad ones, and seems to have written plays in inspired bunches. After Hamlet at the turn of the century, he had something of a fallow period until 1606, when he found his footing in the new political world of King James and produced these remarkable tragedies.
Q. Can you tell us about the tumultuous events in England that affected Shakespeare's writing?
A. Three events in 1606 fed into the tragedies that Shakespeare wrote that year. The first was the Gunpowder Plot, a failed terrorist attack where a group of disaffected Catholic gentry plotted to assassinate King James, his family and the political and religious leadership of England. The early months of that year were occupied with the trial and gruesome public execution of the surviving plotters and were difficult times for England's Catholics. There also was King James' repeated and ultimately unsuccessful effort to join Scotland and England in a united kingdom. Finally, a devastating outbreak of plague returned to London and reached Shakespeare's doorstep. For many, 1606 was a grim and divisive year.  But it turned out to be a very good one for Shakespeare.
Q. Can you explain your continuing fascination with Shakespeare? Will the well ever run dry?
A. It's not just me. If anything, interest in Shakespeare continues to grow. Half the kids in the world now study his works in school. So many of the issues that preoccupied Shakespeare—national, racial and religious difference, war, family and marriage—continue to preoccupy us. As long as they do, we'll be turning to his plays to make sense of ourselves and the world we live in. One of the great pleasures of teaching Shakespeare at Columbia—I've been here since 1985 and was an undergraduate here in the 1970s—is discovering that each generation of students brings to his works a fresh perspective and new insights, from which I continue to learn. If anything, my interest in Shakespeare has only deepened over time.
'The Year of Lear: Shakespeare in 1606,' by James Shapiro