Is Your Data Safe?
In her new book, Information Security Essentials, Susan McGregor outlines the crucial steps for protecting news writers, sources, organizations—and anyone—in the digital era.
November 05, 2021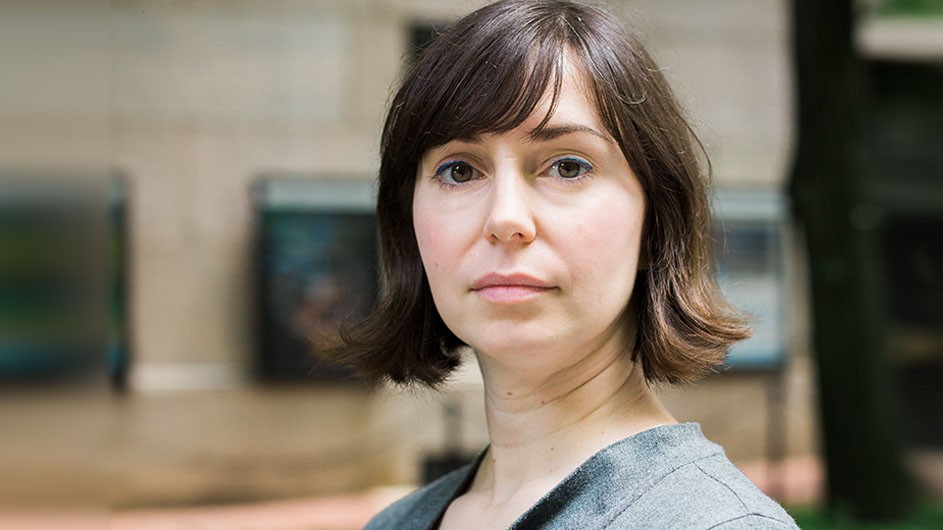 As technological and legal changes have hollowed out the protections that reporters and news organizations have depended upon for decades, information security concerns facing journalists as they report, produce, and disseminate the news have only intensified. From source prosecutions to physical attacks and online harassment, the last two decades have seen a dramatic increase in the risks faced by journalists at all levels, even as the media industry confronts drastic cutbacks in budgets and staff. As a result, few professional or aspiring journalists have a comprehensive understanding of what is required to keep their sources, stories, colleagues, and reputations safe.

Information Security Essentials: A Guide for Reporters, Editors, and Newsroom Leaders by Susan McGregor, an associate research scholar at Columbia's Data Science Institute, is an indispensable guide for protecting news writers, sources, and organizations in the digital era. McGregor provides a systematic understanding of the key technical, legal, and conceptual issues that anyone teaching, studying, or practicing journalism should know.
McGregor answered some questions about the book for Columbia News, and also shared some reading recommendations and her party guest wish list.
Q. Why did you write this book?
A. Journalists and news organizations are dealing with increasingly complex and pervasive threats to their work, but resources for addressing those threats are scarce. At the same time, there are a lot of practical, accessible steps that anyone can take to protect themselves and their work from a wide range of risks—everything from hacked accounts to ransomware—often with the tools they have and just a little bit of knowledge. The goal of the book was to make that foundational knowledge available to as many people as possible.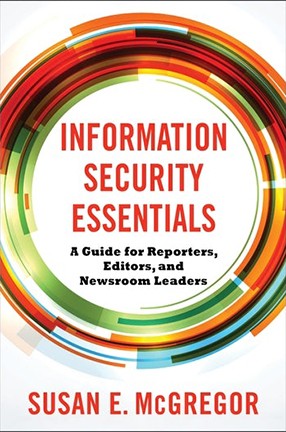 Q. What are some of the key principles and approaches for building information security into journalistic practice that you cover in the book?
A. At its core, information security is about being organized, planning ahead, and thinking through your work, whether that's covering protests or publishing a news website. You need to consider questions like: Where will I keep the information I collect? How will I arrange it, and back it up? Also, though this is often overlooked: What will I do with the data when this project is over, and I no longer need immediate access to it?
The reality is that most of us are putting much more of our work and data at risk than we need to, because we're walking around daily with devices that store or can sometimes access years of personal and professional information. So if we plan ahead and compartmentalize our accounts and devices thoughtfully, we can both reduce our security risks and know that we have a plan if something unexpected happens.
Q. What genres do you especially enjoy reading? Are there any genres that you avoid?
A. I enjoy both speculative and literary fiction, as well as historical fantasy/fiction and classic mysteries. I also find historical nonfiction and history of science fascinating. I generally avoid anything that's principally misanthropic/apocalyptic, mostly because I find these books often not very original or imaginative; if I'm going to give my attention to crises, they might as well be real ones.
Q. What books have you read lately that you would recommend?
A. I just finished working on a technical data science book, so I haven't had too much time to read anything lately other than children's books, which I collect. But I have been enjoying Amy Tan's The Kitchen God's Wife, and recently ordered Colson Whitehead's Harlem Shuffle because I loved his other books. On the children's book front, Jessica Hische's Tomorrow I'll Be Brave is beautifully illustrated and has an Oh, The Places You'll Go! quality, which also makes it a nice gift for adult friends.
Q. As the cochair of the Center for Data, Media, and Society, what are you working on now?
A. At the Center for Data, Media, and Society—and the Data Science Institute as a whole—we're interested in supporting thoughtful interdisciplinary work. At the center specifically, we try to do this by offering early, small-scale funding and support for research projects and events that put the humanities and data science/STEM methods and questions on equal footing.
While interdisciplinary funding opportunities are growing, it takes an enormous amount of effort to build the relationships and understandings required to do genuinely interdisciplinary research. We want to be a resource for scholars intent on being at the forefront of this type of work—both so they can take their ideas to the next level, and so we can share their innovative ideas.
Q. You're hosting a dinner party. Which three academics or scholars, dead or alive, would you invite, and why?
A. Choosing only three is difficult, but I'd have to go with Maya Angelou, Jean Toomer, and Rod Serling. The beauty, clarity, and moral force of Dr. Angelou's work is awe-inspiring, and I turn to it often, but I am also sure she would be great at a party.
I have always been fascinated by the life and work of writer Jean Toomer, who created stunningly original literature, but was so tokenized that he withdrew from publishing; I would love to learn about the works he wanted to write, and perhaps decided not to. And I have long admired Rod Serling for his ability to use popular media to capture and reflect key social issues in ways that got millions of people to engage with them.
With those three together in a room, I'd be honored just to listen!
---
Check out Books to learn more about publications by Columbia professors.