A Syrian Refugee Earns a Bachelor's Degree After Twelve Years
With detentions and delays behind him, political science major Qutaiba Idlbi is determined to bring political transition and justice to Syria.
May 19, 2020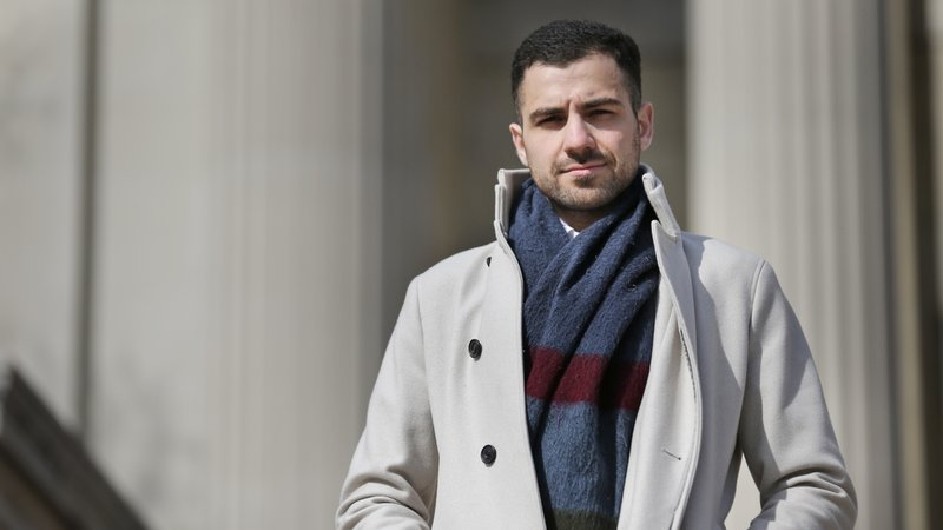 Q. What was your life like in Syria?
A. The library at our Damascus home was full of political books that my father read. His name was Yusef, and he was a leader of the non-violent movement in Syria. Detained eight times between 1965 and 1981, he passed away when I was in high school. His legacy influenced me to become a politically active, independent thinker.
Since I was 15, I've been focused on surviving on my own. It took me two extra years to finish high school because I worked six- or eight-hour shifts every day after school. Then, the Syrian uprising began in early 2011 while I was in college, with tens of thousands of Syrians risking their lives. I went to every pro-democracy protest, which eventually led to my own detentions.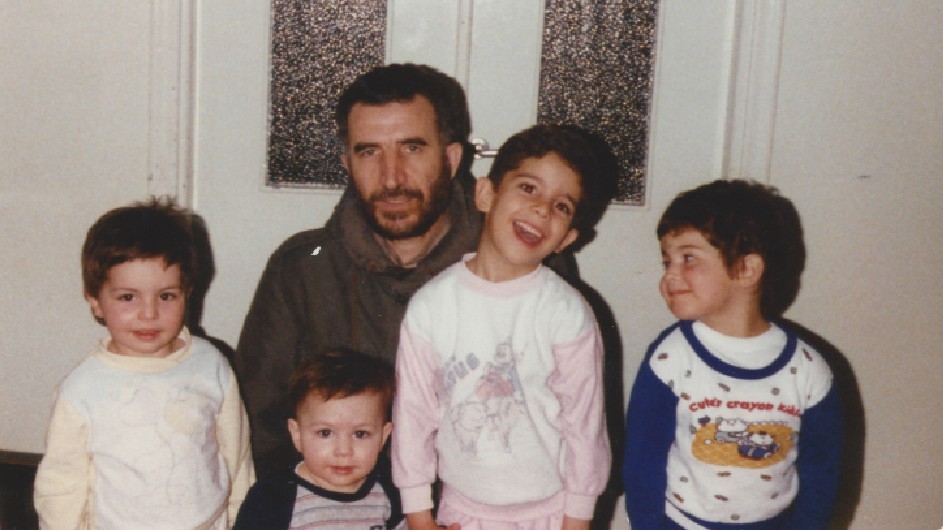 Q. What brought you to Columbia?
A. I left Syria to avoid a third detention warrant by the Assad government. If I had stayed, I probably wouldn't have made it out alive. So, I decided to travel through other parts of the Middle East and connect with like-minded activists and networks of people. During this time, I met Robert S. Ford, former U.S. Ambassador to Syria. He invited me, in 2013, to join the Leaders for Democracy Fellowship run by the State Department. Through this experience, my interest in politics and desire to work in aid development grew stronger. Finishing my bachelor's degree had always been in the back of my mind, so I applied to Columbia in 2016.
Q. What made you choose Columbia?
A. It was fascinating that Columbia had a special school for people like me who already had a professional life. As a political asylee, getting through the college application process was complicated. My academic records in Syria were taken down because of my pro-democracy involvement; it was impossible for me to submit an "official" transcript. Columbia was most sympathetic to my situation. Jessica Sarles-Dinsick, the associate dean for international programs and special projects at GS, was particularly helpful. Professor Bruce Usher and the Tamer Center for Social Enterprise at Columbia Business School also assisted me in finding the means necessary to attend the school. I'm grateful for all of their support. 
Q. How was your experience at the School of General Studies?
A. I met so many amazing faculty, students and staff who expanded my academic, intellectual, and professional growth. My professors gave me the space to evaluate theories and complete research projects from a Syrian lens. They shared with me new insights and ideas. Student refugee awareness events gave me a platform to speak about Syria to my classmates. With their support, I was able to rationalize investing time to advance my own credentials. It's been a time of great awakening.
Scholarship for Displaced Students
Q. How do you feel about the virtual Commencement?
A. A part of me feels that I'm missing out on this important rite of passage. I had a feeling of paranoia—there were always these unforeseen interruptions that prevented me from getting a bachelor's degree. This time, it's not wars or detentions, but COVID-19. While I don't know what the future holds, I'm relieved and excited to earn my degree from Columbia with a fresh perspective and a renewed sense of commitment.
Q. What's next? 
A. I am continuing my research fellowship with the International Center for
Transitional Justice in New York City. I'm also preparing to take the LSAT to apply for law school.
Q. What are you looking forward to in the future? 
A. For most of my life, I've been focused on what I could do to support my fellow Syrians. Everything I did—and I mean everything—was in some way connected to Syria. In an ideal world, I imagine myself working internationally, making sure that people get the justice they deserve. My dream is someday to establish a small college in my home country where I can transfer my knowledge and experience to Syrians like me.