Three Degrees Later, This Graduate Is Ready to Move On
Tola Oniyangi aims to pursue her work in architecture and urban planning.
May 11, 2020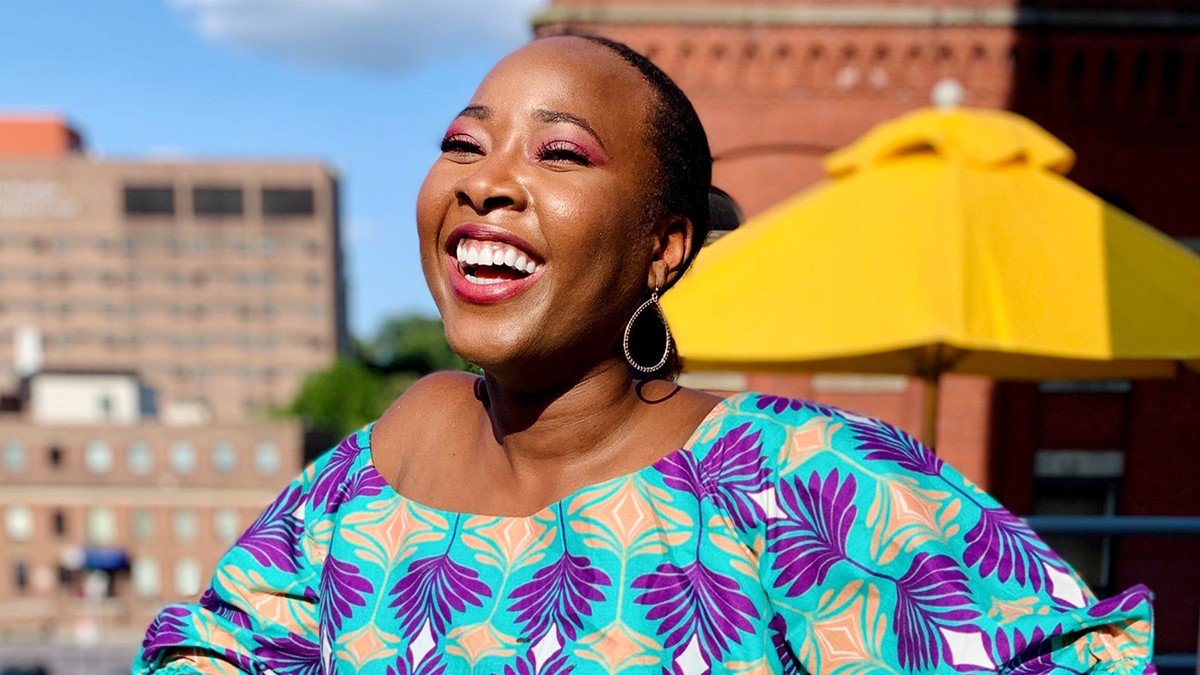 Tola Oniyangi has been a part of the Columbia community for a long time: She did her undergraduate work at Barnard and will receive a dual degree—Master of Architecture and Urban Planning—from the Graduate School of Architecture, Planning and Preservation (GSAPP).
Here she discusses her eight years at the University, and all that it has meant to her, with Columbia News.
Q. Where are you from?
A. I grew up in Abuja, Nigeria, and I went to a Catholic boarding school for six years. I moved to New York for college when I was 17, and I've been here for eight years now. I took a gap year before college, and I maintain that it was one of the best decisions I made growing up—to just exist without the pressure of school, and to have time to feel out my interests and figure out what I wanted from life. 
Q. Can you tell us about your experience at Barnard?
A. It feels like I've had the full Barnard-Columbia experience, from being an undergrad and having my academic and social lives centered around certain places to becoming a grad student and having all that change. Barnard was magical—there was sisterhood, a strong sense of community and the very real feelings of finding myself and growing into adulthood.
Barnard is also where I was introduced to mapping and data visualization through GSAPP Professor Leah Meisterlin's "Datascapes and the Informal City" course, and where I started to explore how my vast interests could intersect. I took a lot of urban studies classes, and that became my specialization within my undergrad architecture degree.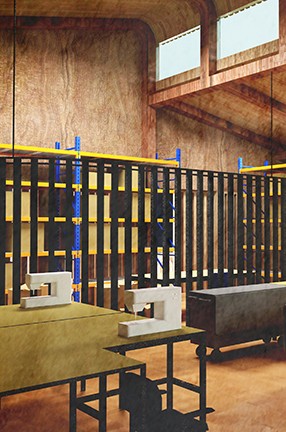 Q. What made you decide to go to GSAPP?
A. At Barnard, I had taken a couple of GSAPP classes (including the Intro to Architecture summer program after my first year), so I was familiar with the style of teaching. I also loved the GSAPP projects I'd seen over the years, and found that there were a lot of experimental classes, all of which fit into my graduate school goals to keep designing, but in a way that integrated computational skills and urban concerns. 
Once I got to GSAPP, I took all of the lessons from my Barnard experience and focused on charting a trajectory where my interests merged—hence my dual degrees in Architecture and Urban Planning. I was able to investigate more through different classes, get work experience outside of traditional architecture jobs and have insanely talented classmates.
All the travel opportunities have been so special—bonding with a team and exploring the world through a specific academic lens. Danil Nagy's "Data Mining the City" course was important because it was the first validation that the path I had chosen was the right one. It's also where I met Violet Whitney, who now teaches the course, and has been a mentor and advocate in so many ways. 
Q. What's it like to end the semester, and your time here, online? 
A. This is a unique end to my graduate school education, and there have been a few bumps. Certain experiences—like trips I would have gone on—cannot be replicated. I'm trying to embrace the process and acknowledge that it's okay to not feel great about the situation. At the end of the day, the world is collectively going through this intensity, and we've all adapted in ways that could benefit us positively in the future.
Q. What's your general takeaway on Columbia? 
A. I really appreciated my time here, the resources and professors. It's the best of both worlds—being in New York City, but still having a campus. I also will always be grateful to the World Leaders Forum for bringing foreign heads of state to the University in a format accessible to students.
Q. What's next? How have your plans changed, if they have? 
A. My plans have shifted focus from solely applying for jobs to also seeking fellowships to continue the work I developed for my Urban Planning capstone project, Beyond the Blue Dot: A Platform for Humanizing Urban Data. I'm also expanding my job search radius to other countries, including Nigeria.
Q. What are you looking forward to in the future? 
A. In the immediate future, I want to lean into my interests—to start reading for fun more frequently, painting, experimenting with making jewelry. I also plan to take some short courses on coding fundamentals and best coding practices, as I've learned every programming language I know only through building projects.
Q. How will you celebrate GSAPP's virtual class day and Commencement? 
A. At home social distancing, but I will be sharing the moment with my family and friends virtually. I also will be dressing up in my graduation dress, putting on makeup, celebrating as best I can.