TV Writing Professor Pens Eco-Terrorism Novel, Netflix Screenplay
Professor David Klass' new novel, Out of Time, is his 20th book.
June 30, 2020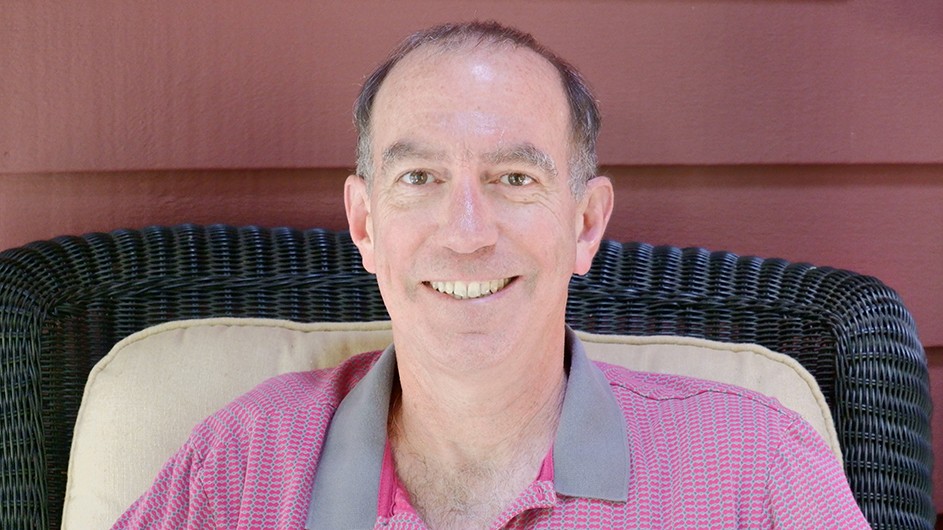 When Professor David Klass' new novel, Out of Time, is published on July 7, he will be focused on adapting the novel into a feature film for Netflix. An environmental thriller, the story is about a serial bomber and self-styled "eco-terrorist," who hits targets across America, and the conflicted young FBI agent who tries to catch him.
Columbia News caught up with Klass, co-head of the TV Writing concentration in the film program at School of the Arts, to discuss the book as well as his recommendations for what to read and watch during quarantine, the differences between writing a novel and writing for the screen and who he would invite to a dinner party.
Q. How did you come up with the idea for this novel?
A. My teenage daughter brought me to a climate change rally outside the UN. I was impressed by the passion of the young protesters, and their message resonated with me—that my generation had shirked on our obligation to protect the earth, and we were bequeathing to them a very damaged and possibly doomed world.
Years ago, when I was researching my novel California Blue, I made contact with a radical environmental group and they allowed me to sit in on a few meetings. I was struck by their impassioned argument that there was a moral imperative to protect endangered forests and wildlife, even in ways that broke the law.
The contemporary climate change rallies and those radical environmental meetings of two decades ago came together in my mind one night. I set out to write a novel about Green Man, a visionary terrorist, who believes he must take the law into his own hands to warn people of a coming environmental apocalypse, and a young FBI agent who is tracking him down despite his belief that Green Man may be right.
Q. Have you ever written about a pandemic?
A. Yes, with my sister, Dr. Perri Klass, who is also a writer. We adapted a very fine New Yorker article by Malcolm Gladwell, "The Dead Zone," into a very forgettable TV movie, Runaway Virus. The highlight of the experience was a research trip to the CDC, where they put me in a biohazard suit and allowed me to walk through a high-level, bio-containment ward. I met there with one of the world experts on the flu, who explained the dangers of a global pandemic in stark terms that I now see were prescient.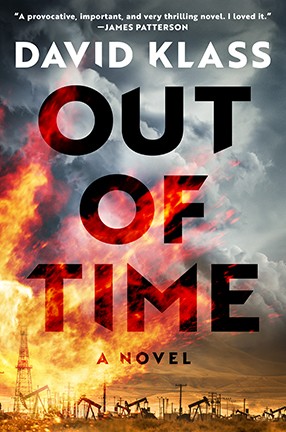 Q. Will COVID -19 provide material for a future novel or screenplay?
A. I doubt I'll write about this pandemic, but I'm sure the experiences of the past few months—and especially quarantining—will work their way into my writing. I also think that COVID-19 may play a role in the reception of my new book. Climate change is an existential threat, and I think there were a lot of people who felt that mankind was too smart and too strong to ever really be threatened. The past few months may have convinced people just how vulnerable we really are.
Q. What has it been like to adapt your own book into a screenplay for Netflix?
A. I fell very much in love with my own novel, which I wrote in five magical months. Now that I'm getting the chance to adapt it, I have to constantly remind myself that what worked in the novel may not work in the movie version. This sometimes leads to removing characters and storylines that I like, and novelistic dialogue that reads well, but will never play on screen.
Q. When will the film air?
A. Netflix is developing my novel for a possible movie, but there's no guarantee it will be made. Studios develop many promising projects and then decide which few to green-light and bring to the screen. I have written more than 40 scripts for Hollywood studios, and only five have been made into movies. It's nearly impossible to predict which projects move forward. Timing plays a great role, and there's an element of luck.
Q. What is the main difference between writing a novel vs. writing for the screen?
A. For me, a novel is about character. I try to catch the voice of the main character and follow him or her through the story. I never write novels from outlines. One of the joys of writing a novel is when your main characters start making choices that you don't completely understand, but you stay out of their way and follow them.
In contrast, a screenplay for me is about structured conflict. I write screenplays from detailed outlines that are often more than 10 pages long and spell out the central dramatic conflict or tension beat by beat. There is less freedom, and the writing is far more controlled.
Q. Do you prefer one form over the other?
A. I started out as a novelist, and it's still the form that's closest to my heart. My mother published 19 novels before she died, and when I got up to 19, I stopped, to honor her memory. I told this to my longtime agent, Aaron Priest, and he said, "I knew your mother, and she would have wanted you to write twenty." He was right. So that night I sat down and began writing Out of Time, my first book in five years.
I wrote my first novel, The Atami Dragons, in a small city in Japan when I was in my early twenties. My family traveled to Japan last summer, so I waited till we returned to the city of Atami to finish Out of Time. I was a little sad to finish, and it felt like I was saying goodbye to the characters chapter by chapter.
Q. How is writing for TV different than writing a feature film?
A. Feature films have a quality of unreality. When I wrote action movies for the studios, the note I often got that I hated the most was: "Show me something I've never seen before." If a studio is putting up $50 million to make a feature movie, they want that.
TV, on the other hand, is smaller and—in my experience—based much more on real life. When I began writing for Law & Order: Criminal Intent, I asked the highly experienced showrunner, "What makes a good Law & Order episode?" He told me: "Read true crime. You can't make this stuff up."
Q. What books, movies and TV shows would you recommend during quarantine?
A. We all need distraction. My family watched Tiger King, and we're now watching Ozark. I've been reading Middle Passage by Charles Johnson and some adventure novels by Bartle Bull.
Q. What's the last great book you read?
A. I was tremendously impressed by Elizabeth Kolbert's The Sixth Extinction. I thought it was conceptually brilliant, persuasively argued and beautifully written.
Q. What's on your summer reading list?
A. I don't make reading lists. I like to go to the bookstore and browse. I'm hoping bookstores will reopen soon so that I can walk through the aisles again.
Q. You're hosting a dinner party. Which three academics or scholars, dead or alive, would you invite and why?
A. I studied creative writing at Yale with John Hersey, and I was so intimidated at being in the same room as the author of Hiroshima that I never got to properly thank him for all that he taught me.
I studied screenwriting with Frank Daniel, who was the dean of the University of Southern California's School of Cinematic Arts. Before that, he co-chaired with Miloš Forman the film department here at Columbia where I now teach. His "Sequential Theory of Structure" has been foundational in every screenplay I've outlined. I also owe him a big thank you.
John le Carré is more a novelist than a scholar, but he taught languages at Eton so I suppose he qualifies. I learned how to write thrillers by reading his books over and over, particularly the masterful Tinker, Tailor, Soldier, Spy. I did get to thank him once in person, but I'd like to do it again, over a good dinner.