U.S. Army Sergeant Inspired by Injury Makes Helping Veterans His Business
By the time Neil Duncan (BUS'17) entered Columbia Business School, he was already adept at grappling with—and surmounting—unexpected challenges.
May 11, 2017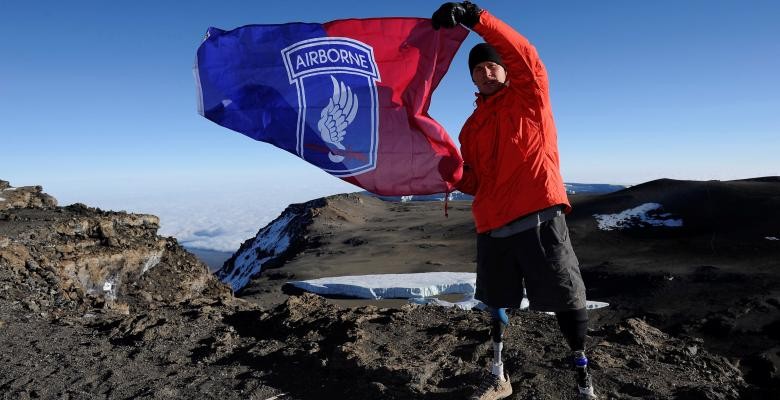 In 2005, as a U.S. Army sergeant stationed in Afghanistan, Duncan's vehicle was destroyed by a buried explosive and he lost both legs. Two years later, he was running races on prosthetics. He went on to climb Mount Kilimanjaro and other notable peaks before beginning a second career in finance.

In 2015, as he was managing an investment portfolio of real estate, oil and gas in the private banking division of JP Morgan's Denver office, the bottom fell out of the oil market. A year later, he had enrolled at the Business School, where he has been active in the Military in Business Association.
"You make strong friendships and connections with other students," Duncan said of his time at the school. He has especially appreciated the opportunity to learn from practitioners. He recalled walking along Amsterdam Ave. and receiving an email that said "open seat for Bernanke." Soon after, he was settled in a chair, listening to the former Federal Reserve chairman, Ben Bernanke, speak.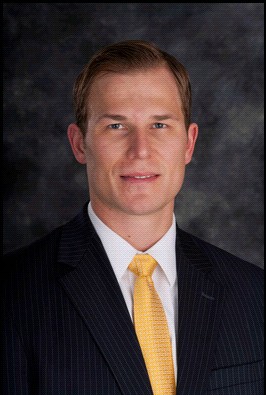 Duncan, 33, grew up in Minnesota, playing basketball, football, baseball and hockey. At 18 he joined the U.S. Army. "9/11 was my call to action," Duncan said. Military service runs in his family: His father, Ken, was a military photographer in the Korean War. Three uncles served in the armed forces, and in World War II his grandfather was stationed in Burma working with a fighter squadron.
Duncan was shipped to northern Iraq in 2003, not long after the Iraq war began. He was based in Kirkuk, sharing a bedroom suitable for a single person with nine other army staff. He patrolled on vehicle and on foot, helping local military police.
In 2004 he was sent to southern Afghanistan to oversee the construction of wells and schools. He lived in a mud-walled former police station, in a remote area where Taliban fighters crossed into Pakistan. "There was no U.S. presence," Duncan recalled. "It was a 45- minute trip by helicopter to the nearest base."
During a night reconnaissance mission in December 2005, he was returning to base when an explosive blew up his vehicle. Duncan broke his right arm, lost many teeth and shattered both legs. He remembers being picked up by a nearby helicopter and then waking up two weeks later in Walter Reed Hospital in Washington, D.C. His jaw was wired shut and tubes ran from his trachea and nose. Two years later he was running races, with two prosthetic legs. "I wanted to test myself," he said.
To raise money for other wounded veterans, in 2009 joined another double amputee and a single amputee, who dubbed themselves "Three Guys, One Leg," in a quest to reach the summit of Mount Kilimanjaro. Their first attempt ended in failure. Undaunted, a year later they succeeded. In 2012, Duncan joined another trio, this time to ascend Mt. McKinley. They were stuck at 14,000 feet for 10 days due to weather, but made it to the top. Duncan has also climbed Aconcagua, in Argentina, the peak in the western and southern hemispheres, which he ascended in 2013 after graduating with a BS/BA in finance and real estate from the University of Denver.
Travel, though less strenuous, has also been part of his time at Columbia Business School. He joined a student group that spent a week in China last summer, visiting companies and doing a bit of sightseeing. On a student trip to Israel he met with startups. "Friends and classmates made the trip really worth it," Duncan said.
Last month he headed to Chicago with a four-person Columbia Business School team to participate in a competition to pitch a hypothetical business proposal: to provide housing near military bases for soldiers. The project, he said, draws on "a great tenant base and economies of scale."
Throughout his already multiple careers—and the challenges that have come with them—Duncan has kept this outlook: "You want to put yourself in a place where you will later look back and be proud of things you've done."