A Woman with a Secret Takes on Montana in a New Novel
Victor LaValle's "Lone Women" portrays a sisterhood in the early-20th-century American West.
March 28, 2023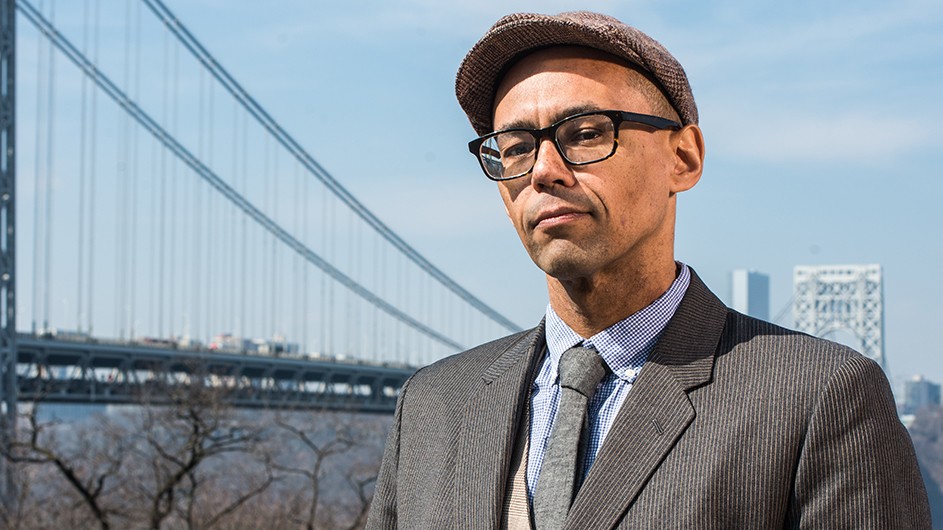 Lone Women, the new novel by School of the Arts Writing Professor Victor LaValle, takes place in 1915 and focuses on Adelaide Henry. She carries an enormous locked steamer trunk with her wherever she goes. Adelaide has a secret sin, which killed her parents, forcing her to flee California in a rush and make her way to Montana as a homesteader.
Dragging the trunk with her at every stop, Adelaide will become one of the "lone women," taking advantage of the government's offer of free land for those who can tame it—except that Adelaide isn't alone. And the secret she's tried so desperately to lock away might be the only thing that will help her survive the harsh territory.

LaValle discusses the book with Columbia News, along with why reading and writing are so codependent, the various TV shows and comics he's been working on, and why Jean Rhys and Zora Neale Hurston would make the best party guests.
How did this novel come about? 
Completely by chance. I did a reading at the University of Montana, and afterward, I browsed the local history section of their campus bookstore. I came across a book called Montana Women Homesteaders: A Field of One's Own by Sarah Carter, a fascinating history of women homesteaders in Montana in the early 20th century. I devoured the book and wanted to know more, which led to a lot more research about the time and place. And eventually, that became the seed for this novel.
What do you read when you're working on a book, and what kind of reading do you avoid while writing? 
For Lone Women, after reading Carter's book, I read a lot more history—African Americans on the Western Frontier; Vigilante Woman; African American Women Confront the West, 1600-2000; and Letters of a Woman Homesteader, to name only a few. I avoid nothing; inspiration can come from anywhere.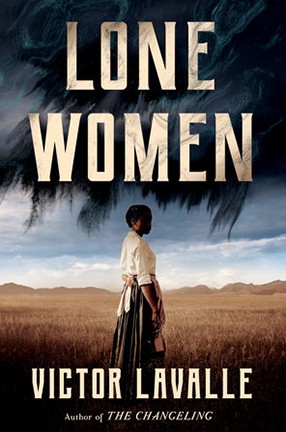 How important to the craft of writing is reading? 
The former is impossible without the latter. If nothing else, you have to make sure someone else hasn't said or thought the same thing before you, and better! But also, when you read, you join a conversation that spans centuries. No thoughtful person would walk into the middle of an ongoing conversation and start shouting over everyone else. When you don't read, that's essentially what you're doing. Sometimes, in a healthy conversation, you have to shut up.
How does the intersection of writing and teaching affect you? 
One feeds the other. I often find that the issues I point out to my students are ones I need to keep track of myself. And the energy, the enthusiasm of a newer writer can be invigorating.
How are you spending your time on leave from teaching this year? 
I'm making a couple of TV shows. One of them, The Changeling, is an adaptation of a novel I published in 2017. I served as an executive producer on the show, and lived in Toronto with my family for the summer of 2022 while we shot the first season. It was a blast. That show, which is kind of spooky, should be airing on Apple TV later this year, probably in the fall. I've also been creating a show for AMC. I've been running the writers' room with a talented co-showrunner, and we are waiting to see if we'll get the green light to shoot the show this summer. I am hopeful.
Any other projects you're working on now, or have coming up? Any more comics? 
My focus has largely been on television. There are a couple of other TV and film projects that may, or may not, move forward. I'm having a lot of fun with them. My time in comics is nearly done, for a while.
Who would you invite to a literary dinner party?
I would invite Jean Rhys and Zora Neale Hurston to a party, and then sit to the side with the two of them as they made cutting remarks about all the attendees. I'd be sitting there the whole time hoping they wouldn't turn their withering gazes on me, but they would. And that would be the price to pay for having them there, I suppose.