Words of Wisdom From Columbians Who Graduated in 2020 and 2021 at the Height of the Pandemic
Although their Commencements were virtual, these graduates are delighted to join the celebration this year with the Class of 2022, and they have a lot of good advice to offer about the future both on and off campus. 
April 22, 2022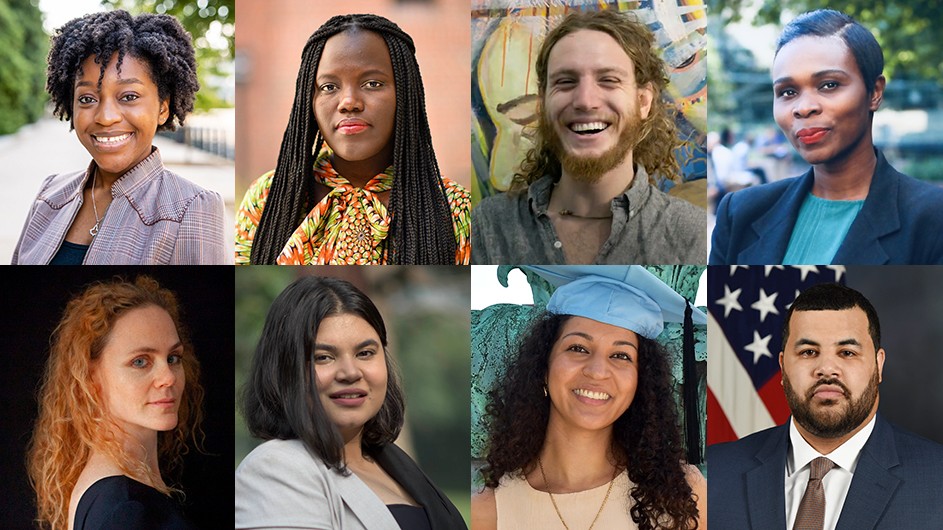 After two long years, in-person Commencement is back. And while it was disappointing to be forced to hold virtual graduations in 2020 and 2021 because of COVID-19, the university is thrilled to invite the members of those classes back to campus for a special ceremony.
Columbia News caught up with a few of them to find out what they've been up to since leaving and to hear what advice they have for the Class of 2022, the students who are still here, and those who will be joining us in the fall. They've shared their thoughts on the importance of building strong relationships, doing what's uncomfortable, learning from failure, chasing opportunities, and more.
---
Lauren Battle
MPH, Mailman School of Public Health, 2021
I studied public health because I felt driven to change the inequitable policies that have led to disproportionately negative health outcomes in the United States. I'm proud to now be working on health policy issues on Capitol Hill, applying the insights and skills I learned at Columbia into action. Since graduating, I've also been making recipes, reconnecting with friends, and getting involved with urban farming in DC.
Advice for the Class of 2022
The transition to post-graduate life can be hectic. My advice to graduates is to find time to slow down and decompress. Whether that means spending time with family and friends, being outdoors, or catching up on the last season of your favorite show, it's so important to allow yourself to rest.
Advice for Students at or Coming to Columbia
Be diligent in planning for the future, but don't become so focused that you lose sight of where you are now. You're exactly where you're supposed to be, and that is truly worth celebrating. Embrace the journey, and make the most of your time at Columbia. Seize opportunities to learn, evolve, and step into discomfort. Your Columbia experience is just one chapter in your story—make the chapter worthwhile.
---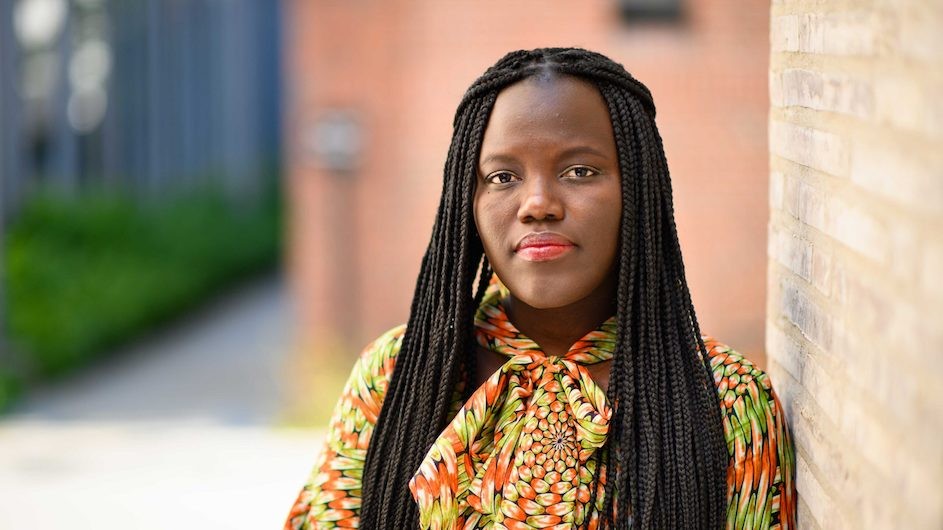 Adji Bousso Dieng
PhD in Statistics, Graduate School of Arts and Sciences, 2020
I grew up in Senegal, with 14 siblings, and never dreamed that I'd be where I am today: the first Black woman tenure-track professor at Princeton's engineering school. After graduating from Columbia last May, I started a nonprofit, The Africa I Know (TAIK for short), to help other young Africans reach their potential. This past fall, we launched the TAIK Education Fund to send kids from impoverished neighborhoods to school. Thanks to the program, 1,100 kids from impoverished parts of Senegal got to go to school for the first time this year.
Advice for the Class of 2022
Society is going through a deep technology-driven transformation right now. I encourage the class of 2022 to continue building their skills so they can help shape these technologies to be safe and to serve society.
Advice for Students at or Coming to Columbia
A quality education is a privilege. I encourage students to make the most of their time at Columbia; make friends, talk to professors, go to seminars and office hours, take advantage of the services Columbia offers to build your resume. I especially encourage students from abroad, including Africa, to immerse themselves in American culture and not isolate themselves.
---
Max Levi Frieder
Ed.M and Ed.D in Art and Art Education, Teachers College, 2021
I am astounded to have collaboratively planted the seed of a global movement that is now growing on its own momentum. Through co-founding the international organization Artolution, we now have more than 80 teaching artists around the world who are taking the concept of collaboration and community-made public art education with children and localizing what that means in refugee camps and crisis contexts worldwide. 
Advice for the Class of 2022
The most salient gift we have is the power of using our access to create transformation within our fields and world that we are seeking to repair. Being able to cultivate resilient responses to the future traumas of our world is the true work of preparing for an unknown need that we know will grow. If we can plant one droplet of healing in a sea of destruction, that is how we can become the humanity that our planet and each other needs, now more than ever.  
Advice for Students at or Coming to Columbia
The most essential gift is the power of using the access we have, to make transformational change in ways that bring you and those around you profound meaning. There are an incredible array of opportunities to take our knowledge and experiences and have an impact on people who may never have the opportunity to experience a place like Columbia University. What one does with that knowledge can open a door into an extraordinary universe of the unknown, and having such an extraordinary responsibility is truly the greatest gift of all.
---
Rita Omokha
Master of Science, Graduate School of Journalism, 2020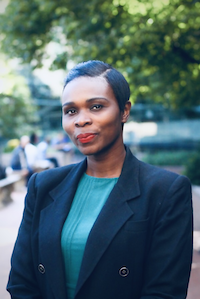 I am grateful that I get to contribute to journalism, especially at this climactic moment where America's frailty has revealed a still-young democracy. As a Nigerian, it is a privilege to live in a country where freedom of the press is paramount and respected. 
Advice for the Class of 2022
Always chase your why. As someone rooted in my Christian faith, one thing I remind myself of daily—and that is no exaggeration—is what is my purpose and how does the work I do every day line up with that purpose. In a distressing world where some are easily distracted by trivial matters or misguidedly seek the approval of others, being driven by purpose has sustained and empowered me. So, always chase your excellence, ignore the distractions, and don't let people (well-meaning or not) put their limitations on you.
Advice for Students at or Coming to Columbia
Come ready and stay focused. Be intentional about identifying your strengths and honing your weaknesses. Be unafraid to ask questions and advocate for yourself. Get engaged and build relationships with your school community, and seek guidance and mentorship when needed. Also, use this time at Columbia to get to know yourself more and what you're called to do. Then, hold on for dear life to perseverance because things won't always go your way, but when you're doing what you love, those moments make you stronger and better prepared for what's to come.
---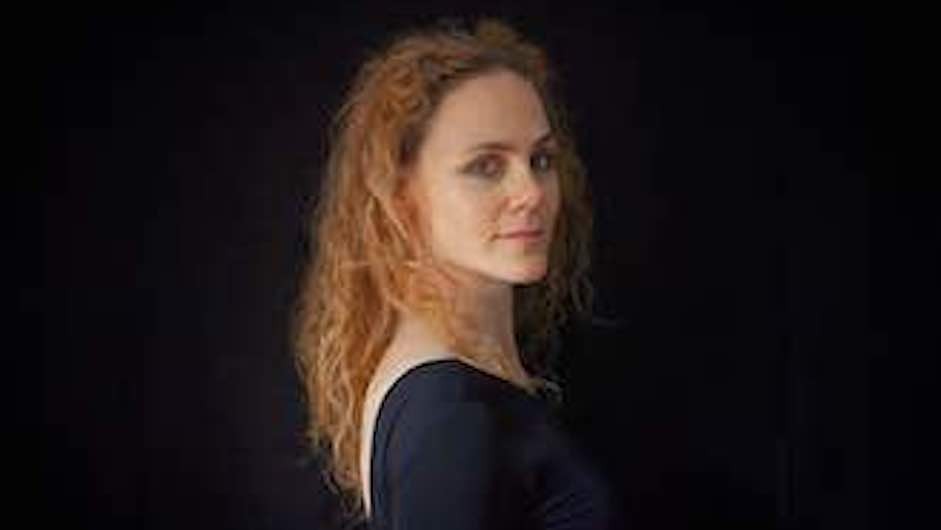 Moara R. Passoni
MFA in Screenwriting-Directing, School of the Arts, 2021
I'm developing my first narrative feature, Cost of Living, which tells the true story of housewives who became political leaders during the Brazilian dictatorship in the 1970s, and the TV series Striker, which is about soccer players who create possibilities that seem impossible. I co-founded the Brazilian Filmmakers Collective to support Brazilian filmmakers working abroad and to build bridges between Brazil and the U.S film industry. I'm  also volunteering for indigenous leaders Celia Xakriaba and Sonia Guajajara from whom I'm learning that if we want to have a future, we need to listen to indigenous people now! We will only continue to exist, if they continue to exist.
Advice for the Class of 2022
Look at each other more, and "practice" empathy. Open up to connections and partnerships. Base your actions on courage (not fear). Learn to live in love. To me, this is what builds potential and pleasure in the work that we are creating and the lives we are building. This is what makes it worth it.
Advice for Students at or Coming to Columbia
Take advantage of your time to fail! Failing is where the real learning happens and where your voice will actually begin to grow. It is your unique voice that will make a difference in people's lives. And have in mind that eventually a chance encounter in the hallway is just as important as your experience in the classroom. Every moment is a potential opportunity. Worlds will open up to you if you open yourself up to them.
---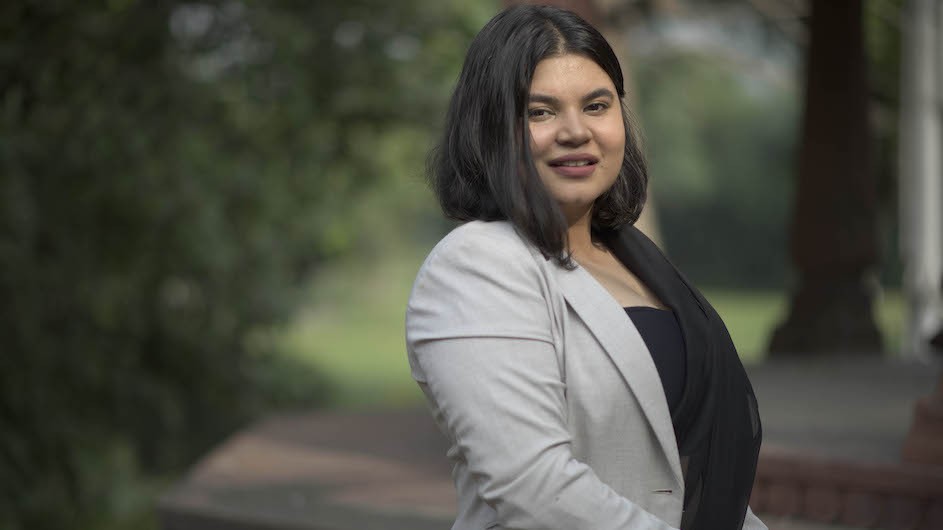 Shagun Sethi
MA, Global Thought, Graduate School of Arts and Science, 2020
I am the director for global leadership at OneShared.World. I am also a research fellow with Leading Cities, Boston, where, with my co-author, I published original research on gendered perspectives of safety in urban spaces. Most recently, I co-authored an article with my mentor and guide—Vishakha Desai, who is chair of the Committee on Global Thought and senior advisor for global affairs to the President of Columbia University—about how young women of color are emerging in leadership roles in this post-pandemic world.
Advice for the Class of 2022
The world is truly all yours. Stop taking no for an answer, stop self rejecting, and, most of all, never forget all that Columbia has offered you and that it continues to offer even after you graduate. Remember to be the type of person you sought when looking for jobs and internships. Be approachable, be kind, and be helpful. Keep in touch with everyone, including your faculty, friends, and mentors; they really do care and want to learn about what you do! Once a lion, always a lion! 
Advice for Students at or Coming to Columbia
To all incoming students, welcome to this life-changing journey of growth, change, and success! Columbia is truly that place that will offer you everything—it has support, community, academia, professionalism, everything all at once, and that is the magic of its expansive campus and even larger community! Remember to invest your time in building deep relationships, connect with people who inspire you, and push yourself to soak up all that the university has to offer. You'll come out as the best version of yourself, I promise!
---
Carolina Torres
MPH, with a Global Health Certificate, Mailman School of Public Health, 2020
I'm currently working in Latin America with a governmental entity, responding to the COVID-19 pandemic. During an unpredictable time in the world, I stepped outside of my comfort zone in exchange for an unforgettable experience. My work has allowed me to develop and hone my skills while serving the community.
Advice for the Class of 2022
Congratulations on this new milestone! Remember, life is not linear. Everyone has their own path, and there will always be room for growth and learning. Allow yourself to be open to the opportunities ahead, because you may discover hidden talents and passions. Never forget where you came from—it will help you understand who you are and what it took to get here today.
Advice for Students at or Coming to Columbia
Take advantage of every opportunity during your time at Columbia! Whether it is routinely visiting your school's career center or simply being an active member of an extracurricular activity; it will make all the difference by the time it is your turn to walk across the stage. Network early and frequently! Do not hesitate to update those who've been supportive of your academic and professional goals on your current and future endeavors.
---
Daniel E. White
MPA, School of International and Public Affairs, 2020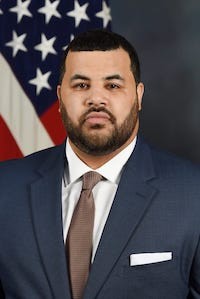 I am proud to serve in the Biden-Harris Administration at the Pentagon. We endeavor everyday to lead by the power of our example. Helping to contribute to the strategic efforts of the Defense Department on a daily basis is both challenging and rewarding. I'm proud to be a member of the team that is making strategic choices of what is the military's role in U.S. foreign policy today and how it should be used tomorrow.
Advice for the Class of 2022
My advice to the Class of 2022 is to be hungry, humble, and hopeful. Be hungry to take every extra opportunity to push yourself. Be humble in knowing that it is a long professional journey and no one job lasts forever or defines you. Be hopeful that you are able to positively impact those around you and make the world a safer place. 
Advice for Students at or Coming to Columbia
To those in the classroom now, fail. Take the hard classes and challenge yourself each semester with one class that forces you to bend more than you knew you could and you will be better for it. Invest in the Columbia community, the faculty, staff, students, and alumni, because you aren't the first—and you have a duty to ensure you aren't the last—in what you are trying to achieve. The Columbia community is a reservoir of support.