11 Photos That Show the Style, Sass, and Singular Graduating Class of 2021
With Commencement less than a week away, University Photographer Eileen Barroso has been capturing the Class of 2021 celebrating their graduation in style. 
April 23, 2021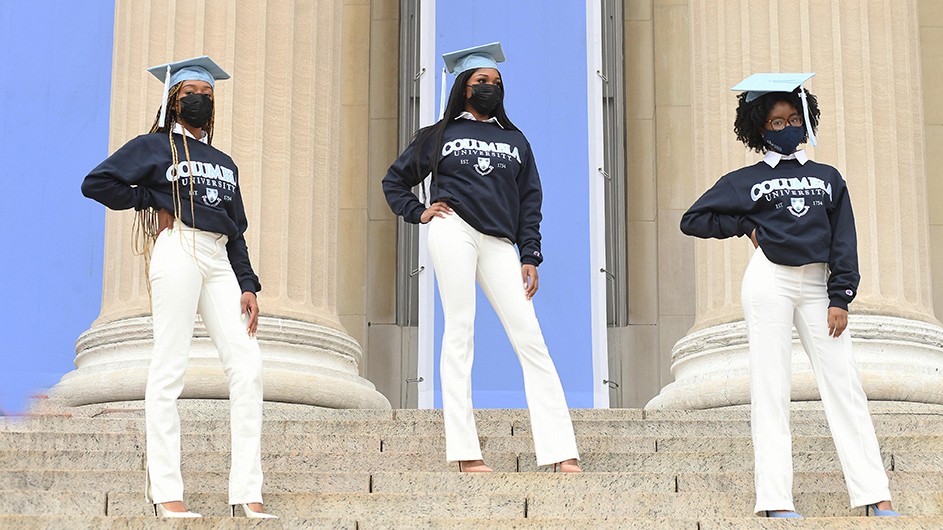 Commencement is less than a week away. With opportunities opening up to take photos on campus, at the special balloon-enshrined Grad Walk, and using virtual grad kits, we've been seeing the Class of 2021 strut their stuff in celebration of their upcoming graduation.
University Photographer Eileen Barroso has been on campus and capturing grads in their finest celebrating their achievements. Here are eleven photos that show just how stylish, sassy, and singular this year's graduating class is. 
20/21 Vision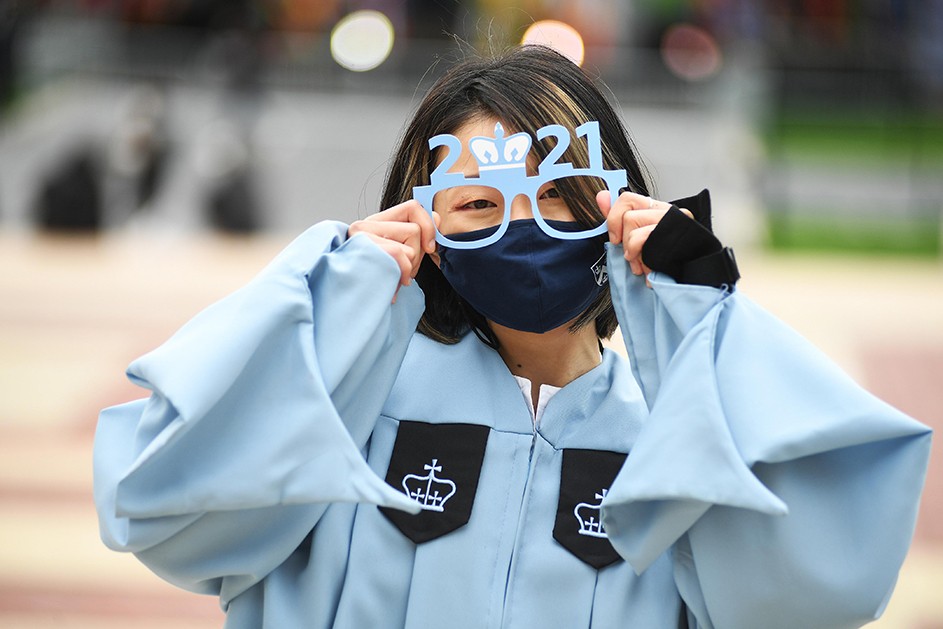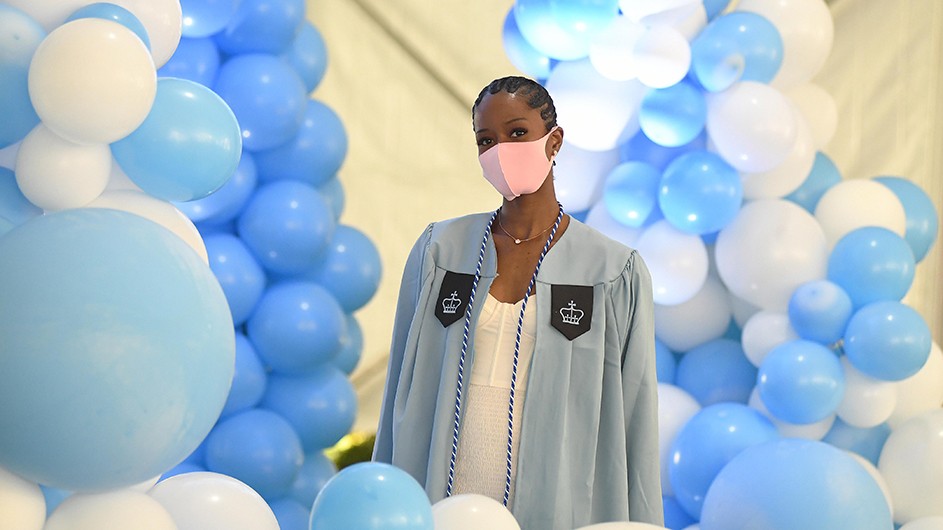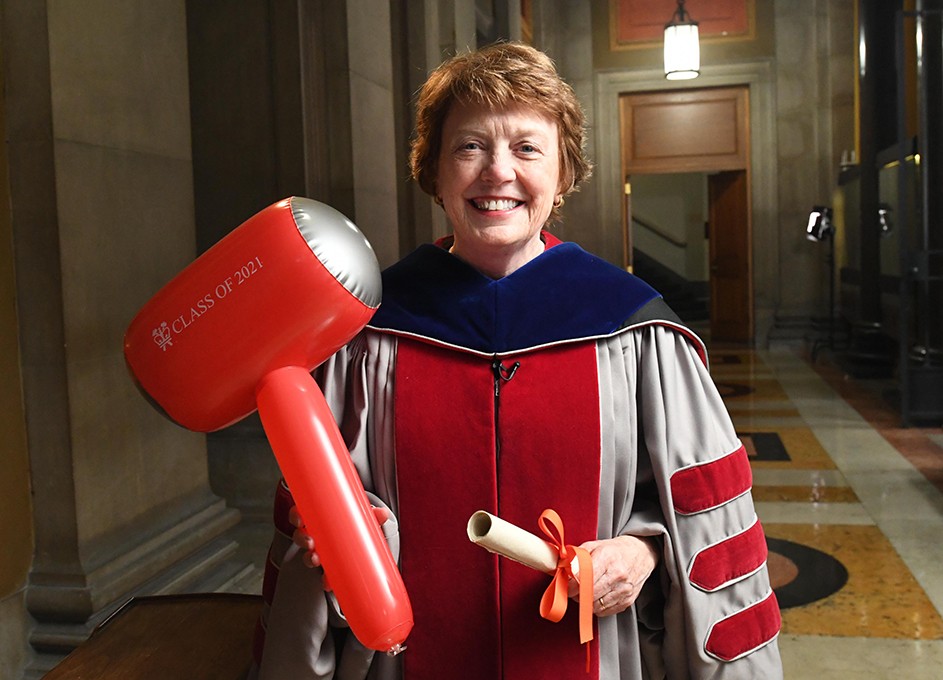 School of Engineering and Applied Science Dean (and soon-to-be University Provost!) Mary Boyce prepares for Commencement with the traditional inflatable hammer. 
Living It Up on Low Steps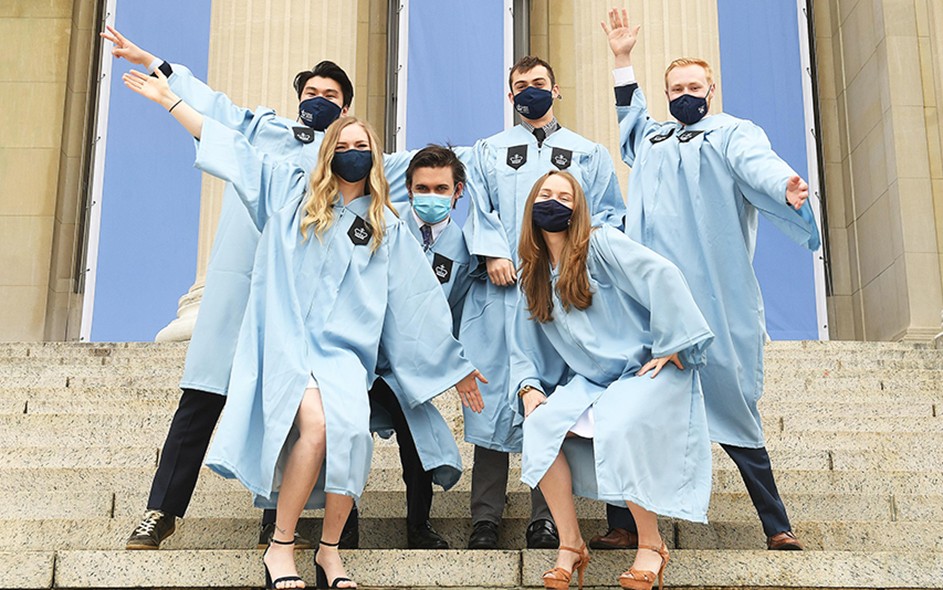 Grads doing their part in Commencement-themed masks on Low Steps: we LOVE to see it! 
Strike a Pose With President Bollinger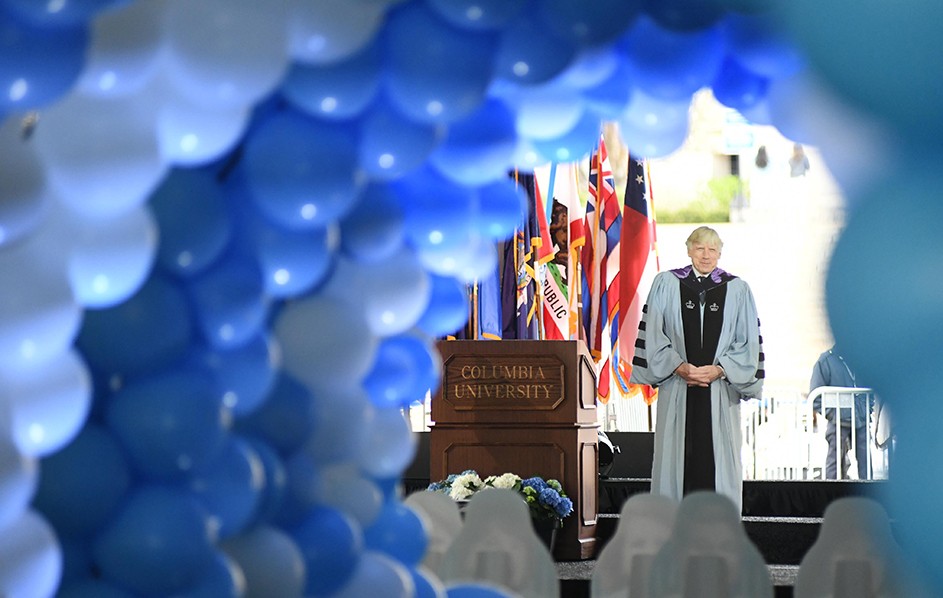 The ultimate COVID-19-safe photo opp can be found on the Grad Walk: A photo with the "Flat Stanley" version of President Bollinger. 
OK, Now a Photo With the Real Deal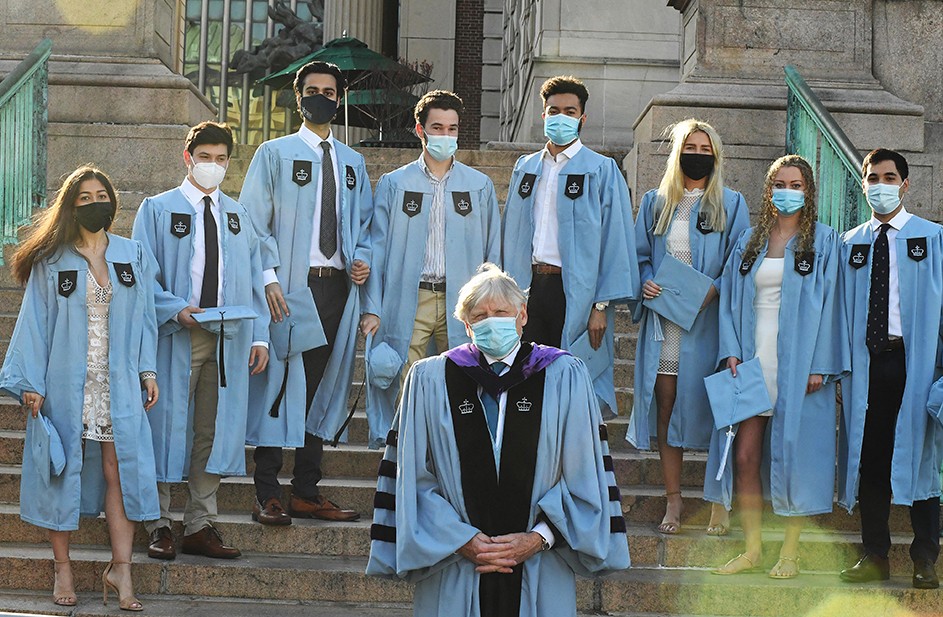 Keeping our community safe by continuing to wear our masks, y'all.
Selfies Approved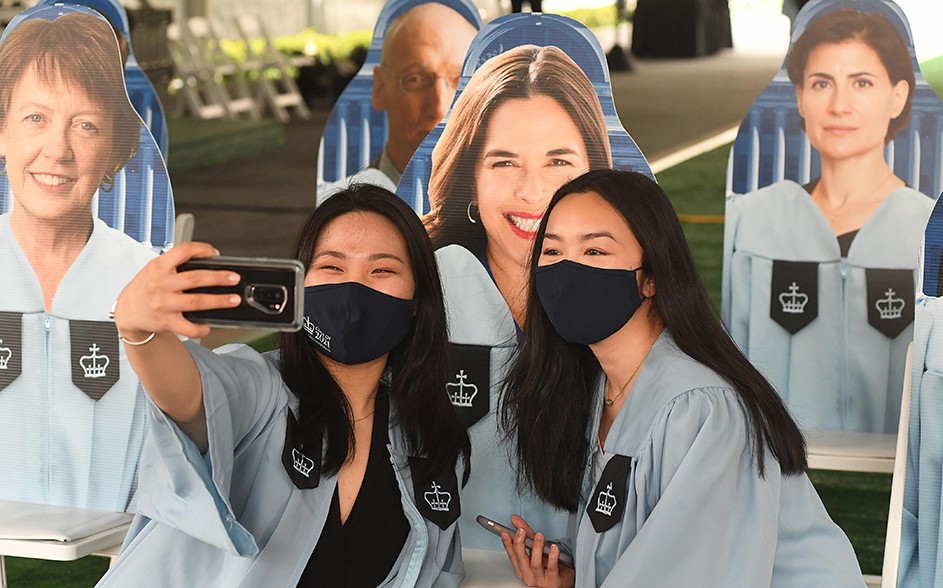 Two Barnard grads pose with a cardboard cutout of Barnard President Sian Beilock. 
Merry Magnolias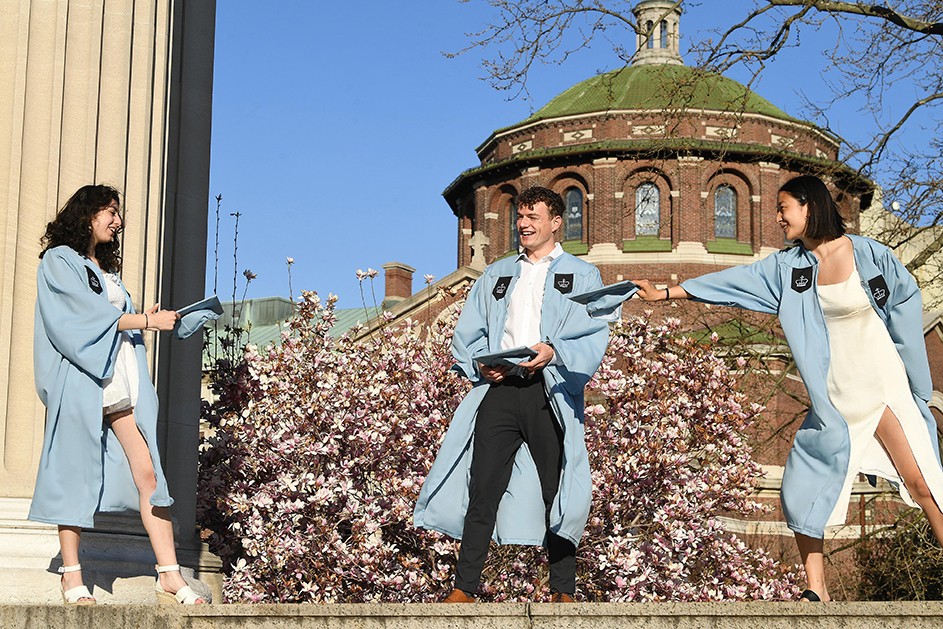 These grads know how to take advantage of the beautiful blooms on Columbia's campus during Commencement season.
Social-Distancing Marks the Spot
Love seeing the way our Columbia Law grads keep up masking and social distancing while still celebrating their achievements with friends. 
A Champs-Worthy Achievement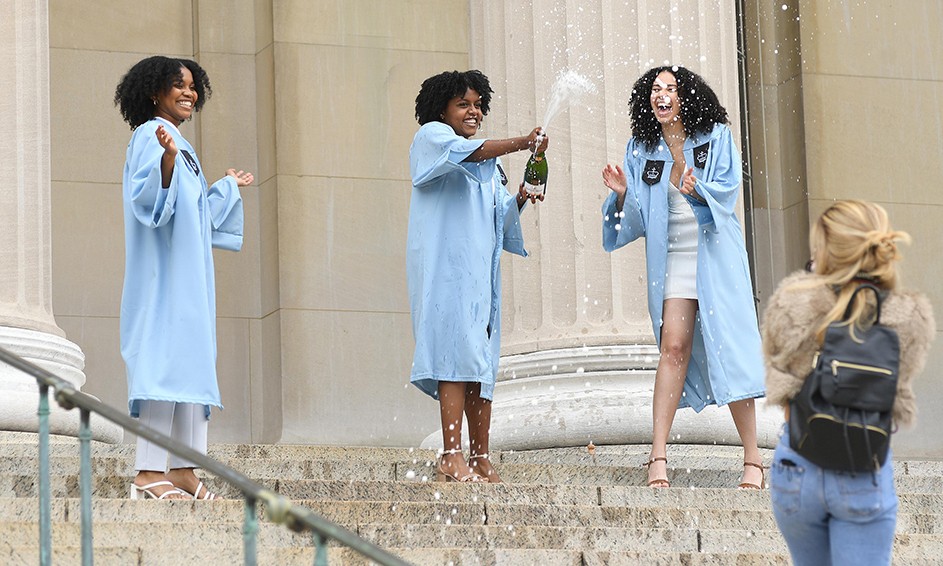 What better way to cap off a fantastic achievement than by popping champagne? Even better when it is captured by a photographer. 
---
Can't get enough Commencement content? Check out these other photo essays about graduation season.