5 Things to Know About President Minouche Shafik's Inauguration on Oct. 4 (and How You Can Get Involved)
The Investiture of Columbia's 20th president is just around the corner. Here's everything to know about Inauguration festivities and how you can participate. 
September 27, 2023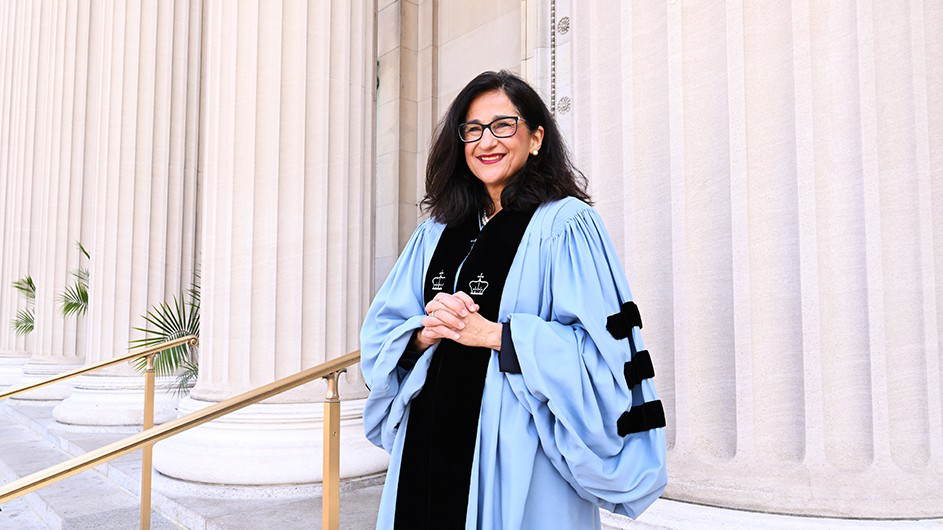 The inauguration of a Columbia University president, as it turns out, is a pretty rare and exciting thing indeed. Steeped in centuries of tradition, inauguration festivities and the Investiture ceremony itself, which formally installs the new president at the head of the University, mark the public reaffirmation of the University's commitment to service, impact, and academic excellence.
On Oct. 4, 2023, Minouche Shafik will be formally inaugurated as Columbia's 20th president. Although there have been formal ceremonies to mark the investiture of the new president for years, this Inauguration and Investiture will be different. Below, we've rounded up five things you should know about the day of the Inauguration and the events surrounding it, and how you can get involved. Students, staff, faculty, alumni, and our friends and neighbors are all invited to partake in what will be a celebratory time on our campuses. 
Want to stay abreast of the most late-breaking updates related to the Inauguration? Make sure you bookmark this page on the president's website, which will continue to be updated in the coming weeks. 
1. President Shafik's Investiture ceremony will take place on Oct. 4, starting at 11 a.m. The event is open to the public.
Wednesday, October 4, 2023, marks the Inauguration of Minuoche Shafik, a celebration of Columbia's 20th president, and a public reaffirmation of the University's commitment to service, impact, and academic excellence. Inauguration is the umbrella term used to describe a variety of activities that will welcome President Shafik as the head of the University, but it is the Investiture ceremony that will formally install her as its leader.
Gates will open for the Investiture ceremony at 10:15 a.m., which will take place on Low Plaza. The ceremony itself begins at 11 a.m. and includes a procession, special speakers, musical performances, a speech from President Shafik, and her formal installation by the Co-chairs of the Board of Trustees, who will present the new president with the charter and keys to the University. The event will last until 1 p.m.
Columbia affiliates, alongside our neighbors and members of the public, are invited to the event. If you'd like to attend the mainstage event on Low Plaza, please register here. There will also be a lawn party on the South Lawn that does not require registration—students, staff, faculty, and alumni are invited to bring a blanket and lunch!
A full rundown of the day's activities can be found here (and will continue to be updated over the next week).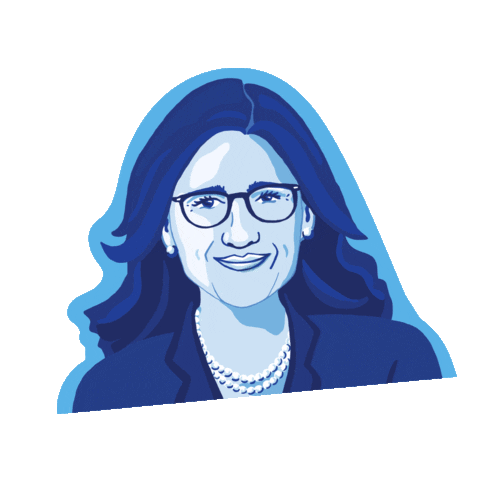 2. Attend a watch party across Columbia's campuses, as well as a livestream.
Can't make it for the entire Investiture ceremony but want to see the historic moment? Attend a watch party or tune in for the ceremony livestream. Snacks and fun party accessories will be provided! Watch parties on South Lawn and the Forum are open to the public. 
Morningside Campus 
South Lawn (open to the public, bring a blanket!)
Butler Library, Room 214 
John Jay Hall, Wang Lounge (First Floor; for CC/SEAS Undergraduate Residential Students)
Manhattanville Campus
The Forum, Atrium (open to the public)
Columbia Business School, Geffen Hall Room 620 (645 W. 130th Street) – RSVP here.
CUIMC Campus
West Campus: Hammer Health Sciences, Room 401 (701 West 168th Street)
East Campus: Columbia Nursing (560 West 168th Street, 7th Floor)
Lamont-Doherty Earth Observatory
61 Route 9W, Palisades, NY; Monell Building Auditorium
Livestream
3. The Inauguration festivities on Oct. 4 will continue into the evening with a DJ, dancing, and a celebratory closing show.
Keep the party going from 7 p.m. to 9:30 p.m. on Wednesday! In celebration of President Shafik's Inauguration, festivities will continue throughout the evening. Master some new moves and enjoy performances by Columbia student dance groups and demos in Lerner Hall. Or rock around the Low Rotunda with DJ Stormin' Norman. The night will end with a spectacular closing show on Low Plaza.
Registration for these events is now closed.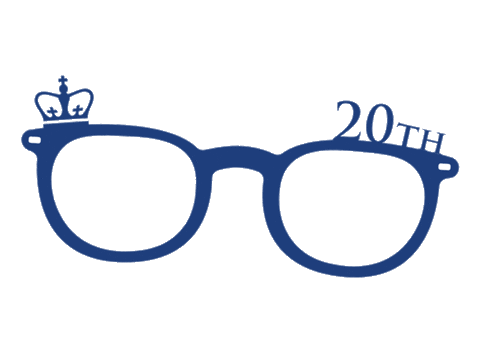 4. The week following the Inauguration, President Shafik will host a series of "inaugural symposia" on a range of key issues...a tradition first started in 1980.
Mark your calendars for October 11-12! President Shafik will host two symposia on the key issues of climate change to human rights. The symposia are open to members of the Columbia community, and more information can be found about them here, including registration.
The tradition of hosting symposia around inauguration first started in 1980 with President Michael Sovern (CC'53, LAW'70).
5. There's even more fun in store! In addition to Inauguration Day itself, make sure you check out related events to get involved in alongside President Shafik.
In honor of the presidential inauguration, all Columbians—including students, faculty, staff, and alumni—are invited to join President Minouche Shafik and our neighbors and friends for a series of free events and programs across our campuses and Upper Manhattan in the weeks surrounding the day.
Some events have already passed, including Broadway Sweep, where hundreds of Columbians gathered together alongside President Shafik to help clean up Broadway near the Manhattanville campus, and some are right around the corner, including Morningside Lights and a Columbia v. NYU step challenge. 
We'd be remiss if we did not mention the special exhibit opening at the Rare Book and Manuscript Library in Butler Library next week, "Charter and Keys: Inauguration Ceremonies at Columbia." The exhibit will take you through the traditions, secrets, and inside stories behind the investiture ceremony and how it has evolved over the years.