9 Outdoor Spots Columbians Love to Visit in New York City and Across the Country
Columbia News asked and you answered: Here are the places you love to spend time outdoors.
By
Eve Glasberg
Kelly Moffitt
May 19, 2021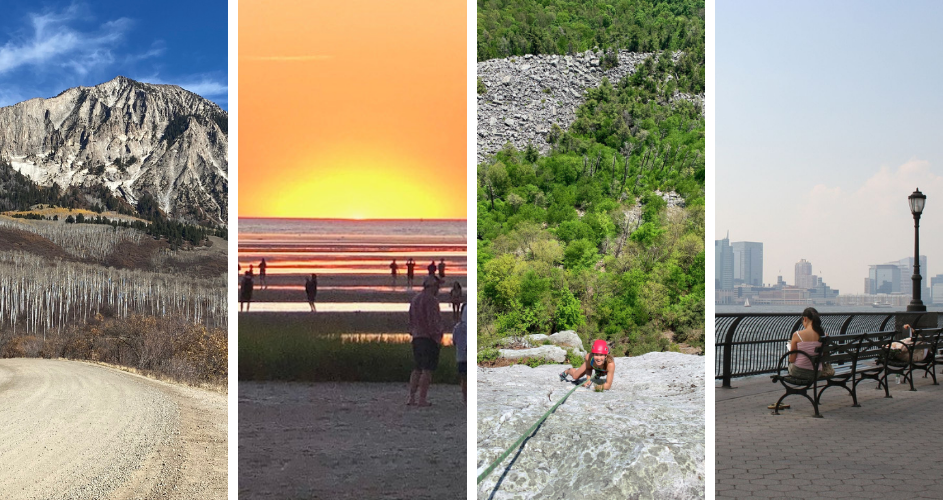 Summer is here, which means it is time to go outdoors and play! We asked and you answered: Where are your favorite "green" spaces to spend time outdoors?
Faculty, staff, students, and alumni answered our call, and we are impressed with the variety of activities and locations where Columbians get a little outdoors time. Read below to find places in New York City, just outside of the city, and further afield.
Outdoor Adventures in New York City
Julie Anna Alvarez Rivera, Staff | Fort Tryon Park, New York City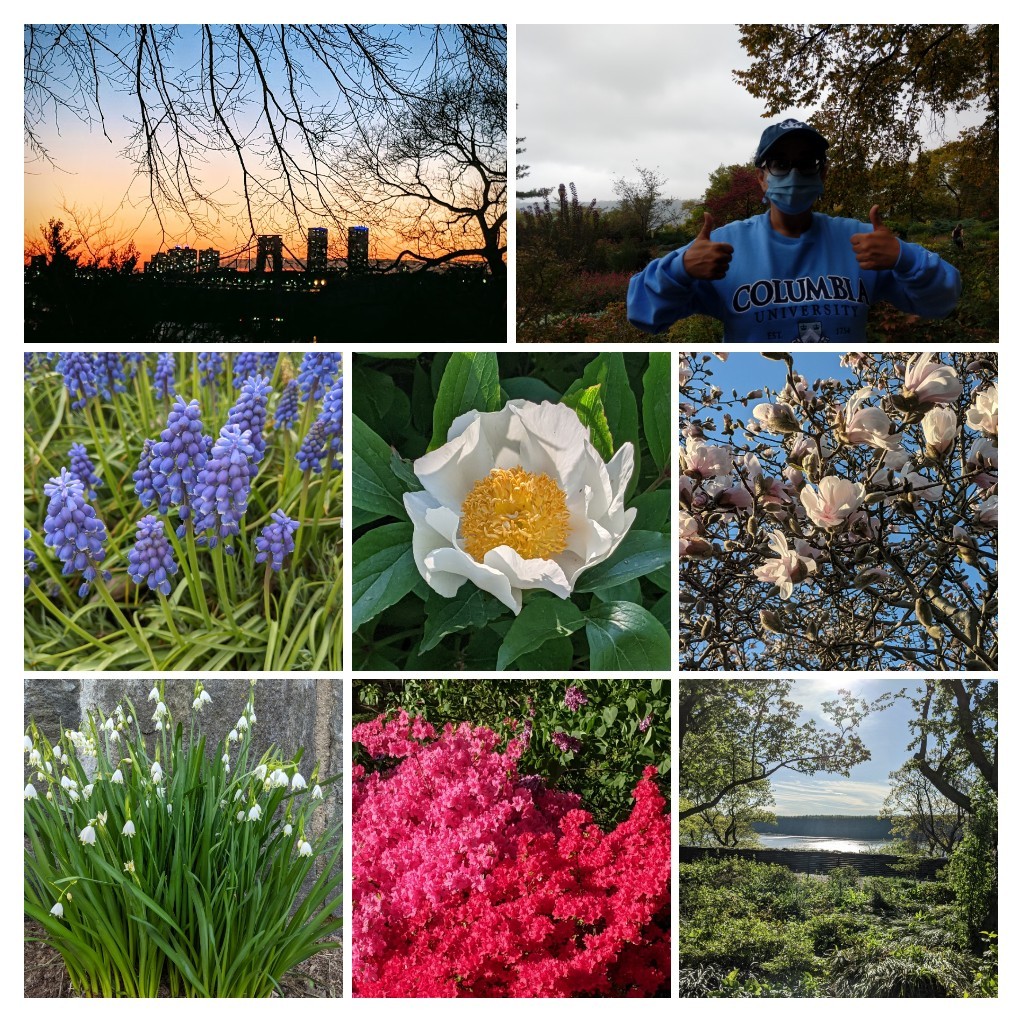 Columbia staff member Julie Anna Alvarez Rivera wrote: "Walking distance from my apartment is Fort Tryon Park (with its Heather Gardens). Outside of New York City,  my favorites are El Yunque Rain Forest in Puerto Rico and the beaches on the island. During the pandemic, my substitute beach vacation has been to Atlantic City, New Jersey, with its beach and boardwalk."
For Alvarez Rivera, time spent outside is meditative: "Walking in nature feeds my soul while recharging my physical and mental batteries. Fort Tryon Park is my most frequent place to relax and enjoy myself, and, as an apartment dweller, I feel so grateful it's my 'backyard.' This past week, I even saw a Ruby-throated hummingbird and a Red-bellied Woodpecker in the gardens on separate days! No matter the season, there are always marvels of nature to view."
Jessica Bonheur, BC'21 | Battery Park, New York City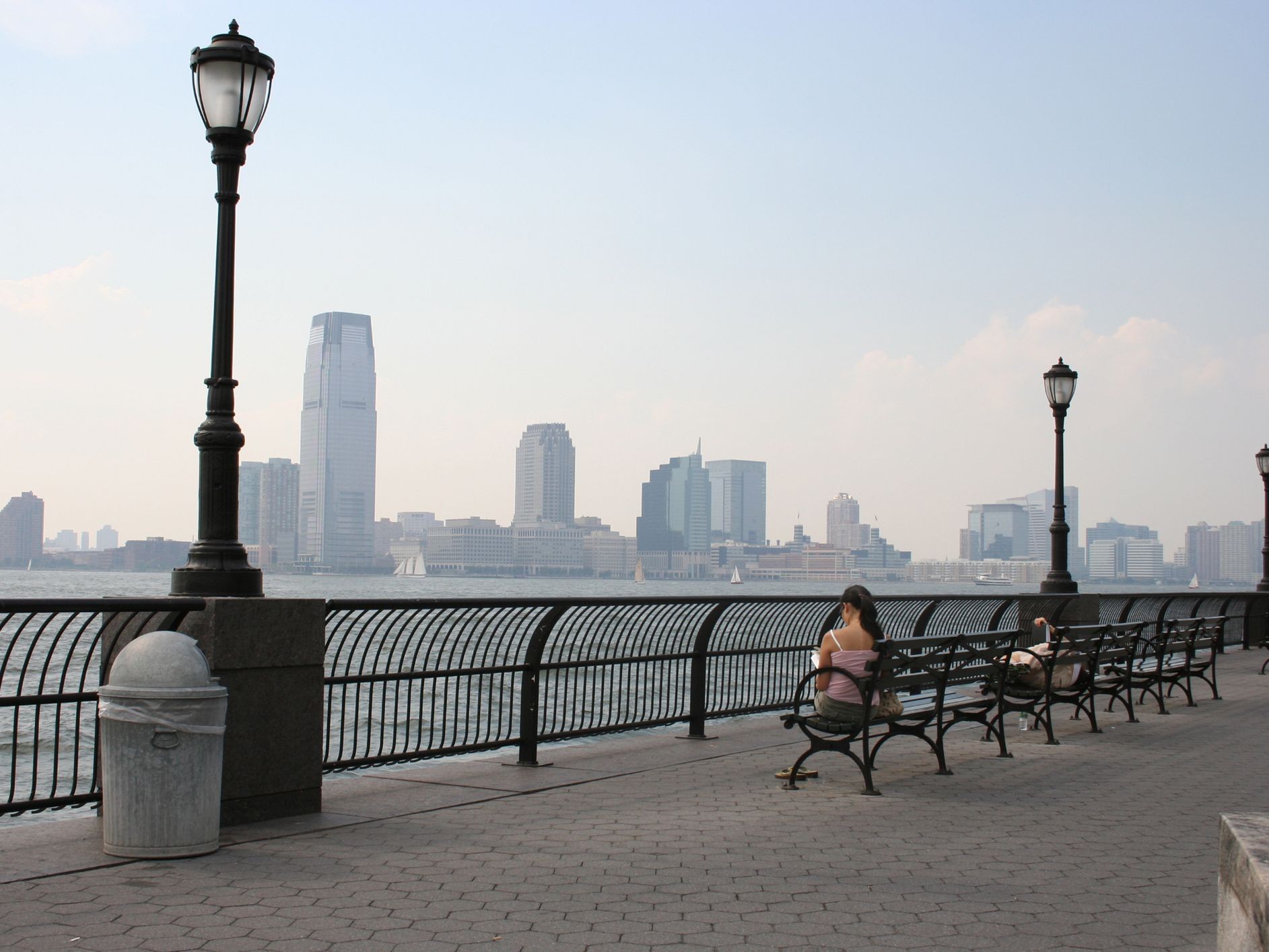 Jessica Bonheur knows where to watch a beautiful sunset: Battery Park and the Westfield Mall: "There's an indoor mall, and an outdoor area near the water. Such a nice view! And you can see the Statue of Liberty right there! Tons of outdoor benches and tables so you can sit and enjoy the view. Also has a very nice bike path if you want to rent bikes. Tons of coffee shops and food options inside the mall, and you can bring everything outside and eat by the water."
Outdoor Adventures in the New York City Area
Aaron Milevsky, LAW'23 | Atlantic Beach Boardwalk, Nassau County, New York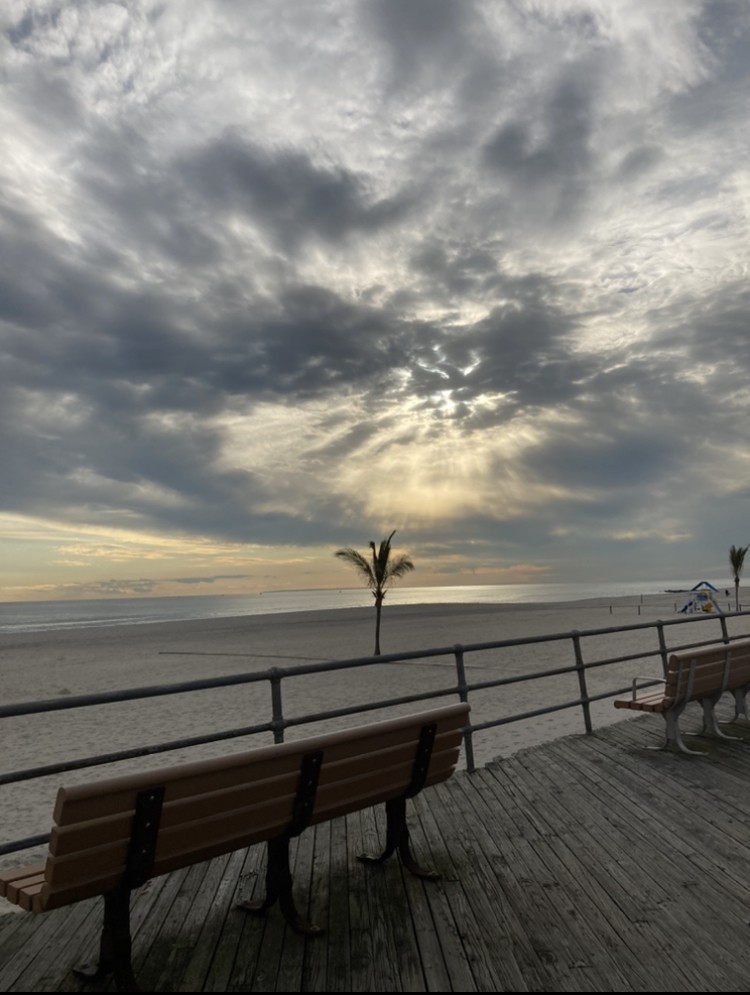 Jogging and meditation are the name of the game for Aaron Milevsky, who enjoys taking in the great outdoors on the Atlantic Beach Boardwalk, a two-hour subway ride away from Columbia's Morningside campus.
Yasmin Yabyabin, Staff | Piermont Pier, Rockland County, New York
Not far from Columbia's Lamont-Doherty Earth Observatory campus, Yasmin Yabyabin draws attention to her favorite outdoor spot: Piermont Pier in Rockland County, New York. 
"I walk out to the end of the pier, or just sit on one of the benches or on some rocks, and listen and watch the Hudson flow by," Yabyabin said. 
Christine Capilouto, Faculty | The Gunks, New York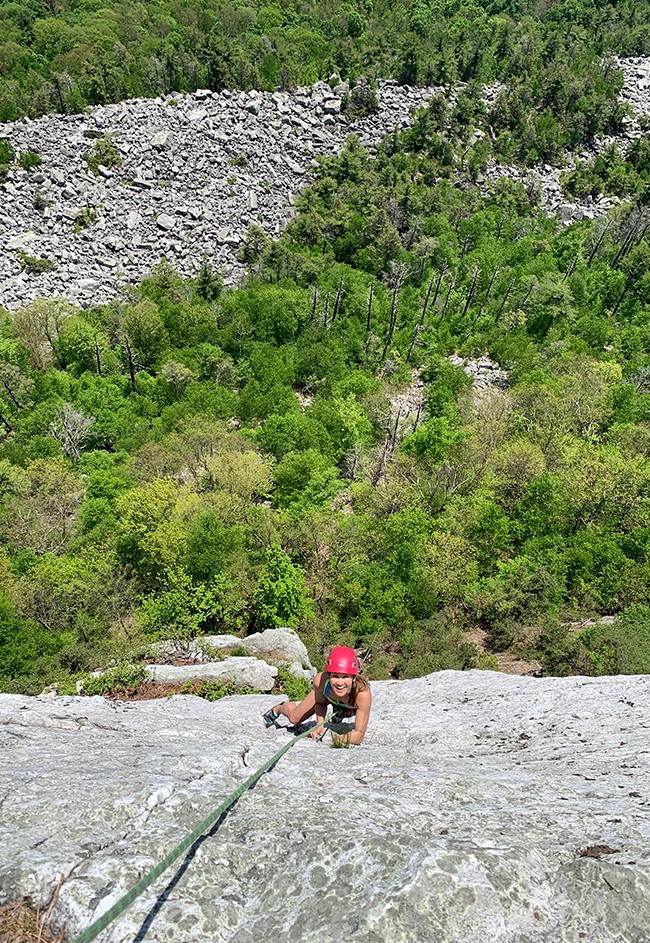 SIPA faculty member Christine Capilouto is taking this list over the edge with her favorite outdoor spot: The Shawangunk Mountains. Fondly known as "The Gunks" by rock climbers, you can find Capilouto climbing with family and friends at this ridge of bedrock just a 1.5-hour drive north of Columbia's Morningside campus.
Ying Li, Alumna, SPS'21 | Breakneck Ridge, New York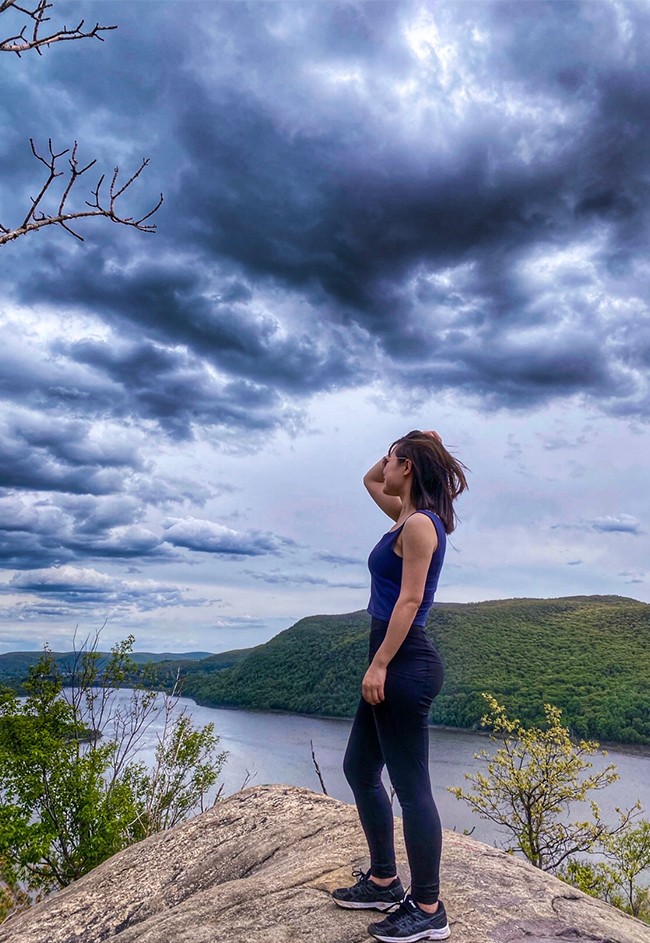 Alumna Ying Li chose a thrill-seeking spot almost two hours from Columbia via a MetroNorth train: Breakneck Ridge. "Breakneck Ridge has gained national acclaim as one of the best, and toughest, hikes in the country," Li said. "I went hiking there last weekend. It's challenging—a steep hike more like rock climbing! But Best Hike Ever!"
BONUS: Art Tour North Along the Hudson | Tarrytown and North Windsor, New York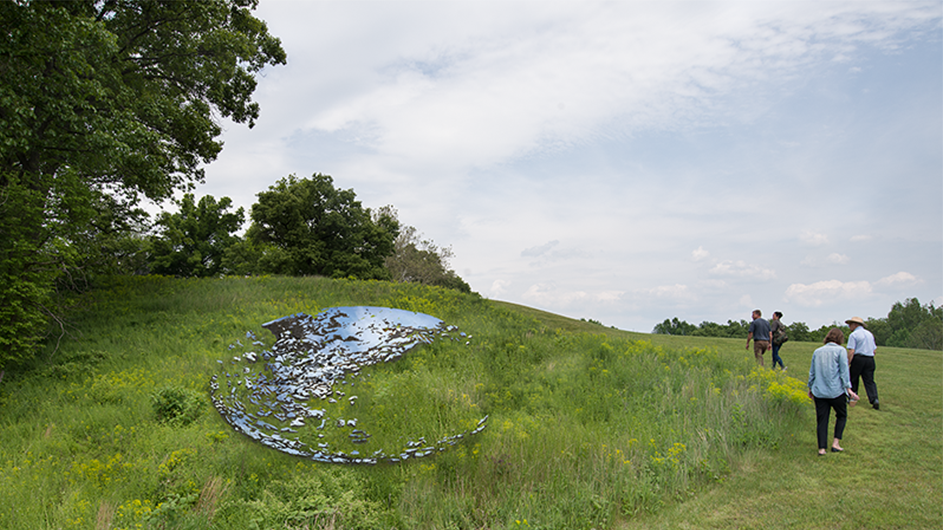 If you are in the mood for an art-filled day trip north of the city along the Hudson River, don't miss Watershed Moment, a site-specific, multidisciplinary installation by GSAPP Professor Jorge Otero-Pailos, director of the school's Historic Preservation Program. Set in a ruined pool house on the Lyndhurst estate in Tarrytown, New York, the work combines water sounds and latex casts of dust, which have been removed from decaying walls. Monumental in size, these glowing and suspended casts "envelop visitors in the sounds of New York State's main water bodies," Otero-Pailos said.
Further north at Storm King Art Center in New Windsor, New York, you will find Fallen Sky, a new work by School of the Arts Professor Sarah Sze, who teaches in SoA's Visual Arts Program. A 36-foot-diameter spherical cavity, sheathed in mirrored stainless steel, the work "is cradled in the expansive landscape of Storm King," Sze said. "The concave sculpture reflects the concave sky, creating a sense of the landscape in reverse." Perfect for a summer day.
Outdoor Adventures Further Afield
Daria Sidlauskas, CLS Staff, BC'80 | Cape Cod, Massachusetts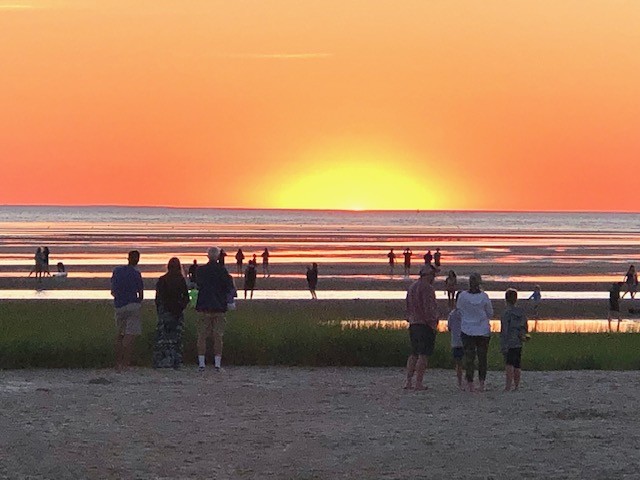 "We love the Cape's beautiful bay and ocean beaches, sunrises and sunsets, flats and town landings, seafood restaurants, the leisurely pace, crisp air, and hours of sunlight," wrote Daria Sidlauskas, sharing this otherworldly sunrise. 
Jody L. Drafta, Staff | North Fork Valley, Colorado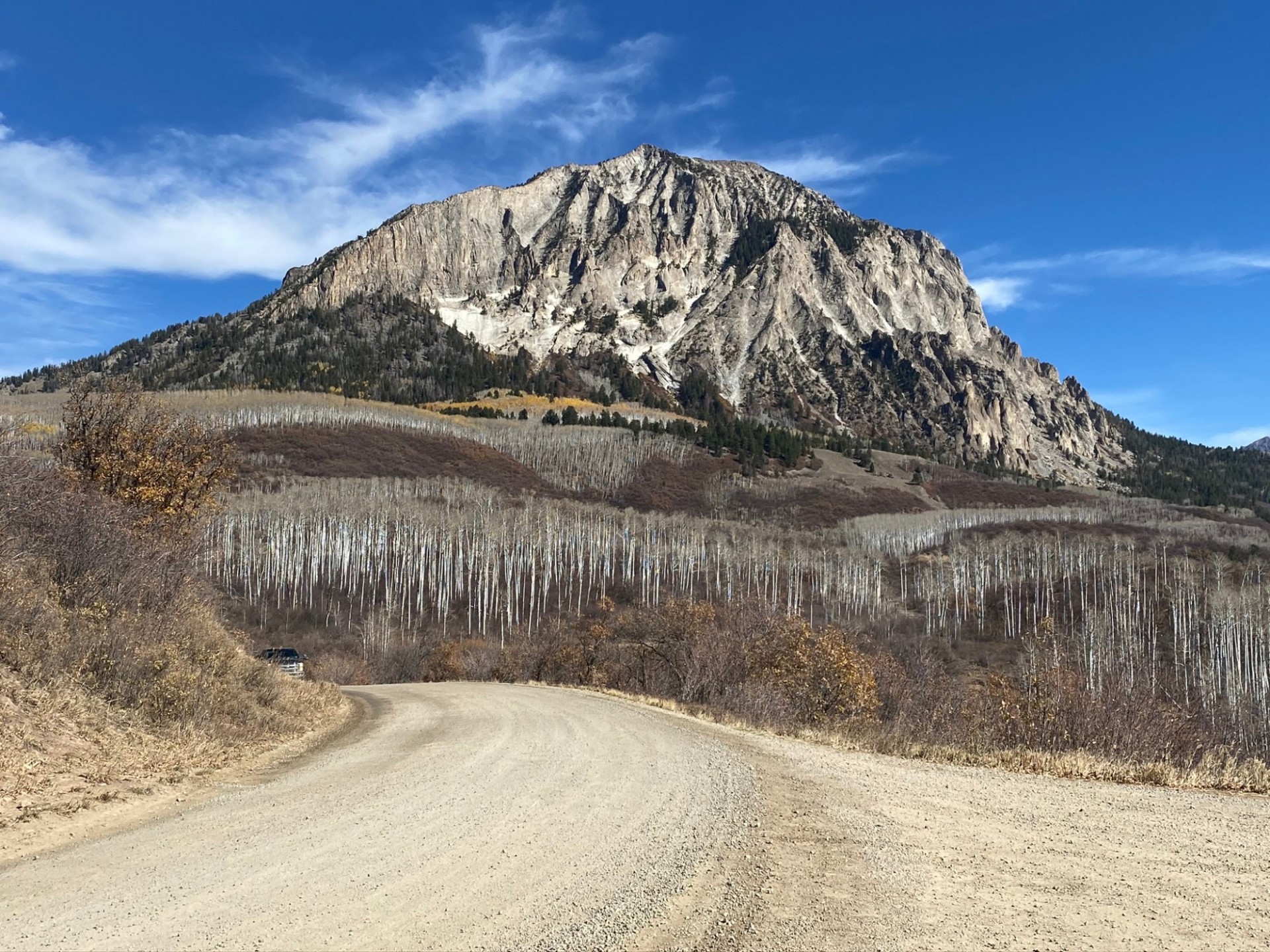 When Columbia staff member Jody Drafta heads outdoors, she enjoys doing so in colorful Colorado. "I marvel at the Colorado light, breathe in the Western air, and do a circle drive around the Black Canyon of the Gunnison," Drafta said.  "E.B. White said Maine is 'like a gift from a true love'. I'd say the same about Colorado."
Cecilia Orduña, SEAS'21 | Grand Canyon National Park, Arizona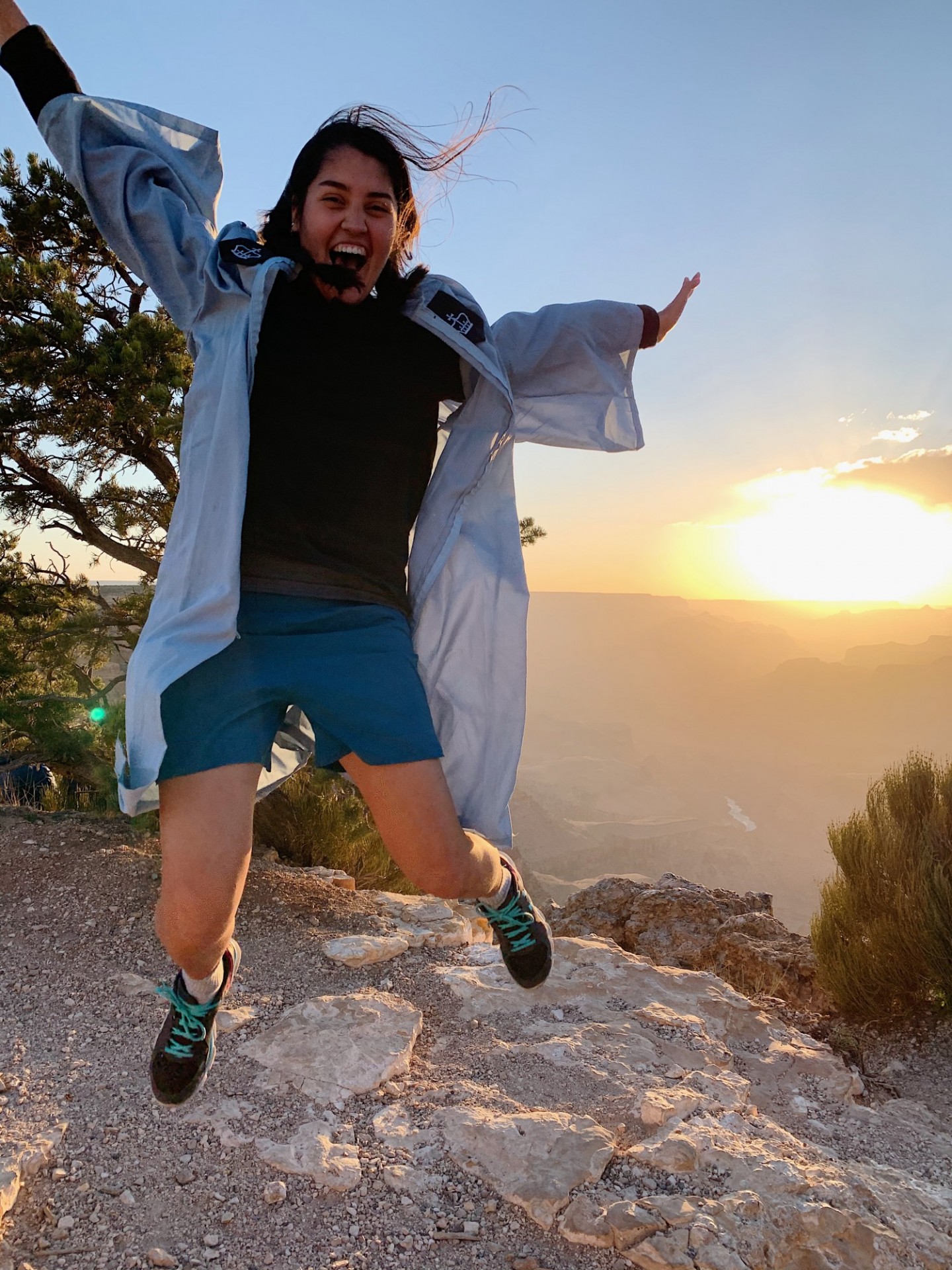 "After a long and stressful semester of Zoom classes, I set off on a road trip to unplug and explore our national parks," said Cecilia Orduña. Her favorite outdoor spot that she discovered on the journey? Sunset on the southern rim of the Grand Canyon.