Ask Alma's Owl: Community Mental Health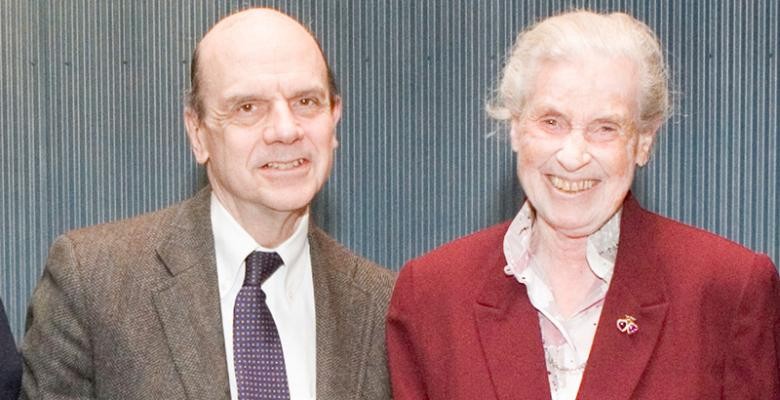 Dear Alma,

I recently attended a lecture at Columbia's Mortimer B. Zuckerman Mind Brain Behavior Institute on community-based mental health services in which Dr. Sidney Hankerson briefly discussed alumna Elizabeth Bishop Davis' Harlem clinic. Can you tell me more about her and her work in the local community?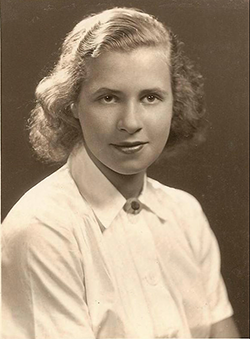 Dear Mental Health Maven,

Elizabeth Bishop Davis (1920- 2010) had a lifelong commitment to providing psychiatric services to people living in Harlem. In 1946, while a first-year medical student at Columbia's College of Physicians & Surgeons, she gained early practical experience by working as a clerk at the LaFargue Clinic, a pioneer in providing mental health care to primarily working-class African Americans. The clinic was a collaboration of her father, Reverend Shelton Hale Bishop, the social critic Dr. Fredric Wertham, and the writer Richard Wright. It operated out of Bishop's 134th Street parish, St. Philip's Episcopal Church.
"Young Ralph Ellison asked [Reverend] Bishop if he would be interested in meeting with a group of men and women who wanted to open a walkin mental health clinic for the people of Harlem, Bishop immediately embraced the idea," Gabriel N. Mendes reported in his book, Under the Strain of Color: Harlem's LaFargue Clinic and the Promise of an Antiracist Society. Volunteer psychiatrists and social workers counseled patients. Those who could afford the 25-cents-per-session fee paid; otherwise, services were free.
In his lecture, Dr. Sidney Hankerson, assistant professor of psychiatry at Columbia University Medical Center, pointed out that because of Davis, "Columbia has a storied history of partnering with a church in Harlem to provide mental health services."
In her more than 30-year psychiatry career, Davis pursued research in the use of psychoanalysis, addressing racial and income disparities in caring for the mentally ill, and community-based care, among other topics. Her papers include "Mental Health Services for the Inner City" and "Blacks as Psychiatrists: Psychiatrists as Blacks: Options for the Future," and footage exists of a television segment that she participated in, "Can Psychiatry Help Reduce Racial Tensions?"
After earning her medical degree from Physicians & Surgeons in 1949, Davis (BC '41) did her residency at the New York State Psychiatric Institute and Columbia's Center for Psychoanalytic Training and Research, where she earned a psychoanalytic certificate in 1955. She began teaching at Physicians & Surgeons in 1957.
Starting in 1961, Ray Trussell, the New York City commissioner of hospitals, began creating partnerships between city hospitals and private medical schools to help patients with few means. Trussell had been associate dean of the College of Physicians & Surgeons and director of the School of Public Health and Administrative Medicine—which became the Mailman School of Public Health— starting in 1955. Harlem Hospital was paired with the College of Physicians & Surgeons and, in 1962, Davis became founding director of Harlem Hospital's Department of Psychiatry. Trussell and Davis later married.
Davis retired from Harlem Hospital and Columbia in 1978 and died in 2010, at the age of 89. A collection of her work, which she donated to the University, are in the Augustus C. Long Health Sciences Library at Columbia University Medical Center.