Columbia Launches New Center to Combat Substance Use Disorders
A multidisciplinary team of researchers and scientists at Columbia University will combine their efforts to address the opioid and substance use crisis.
March 06, 2020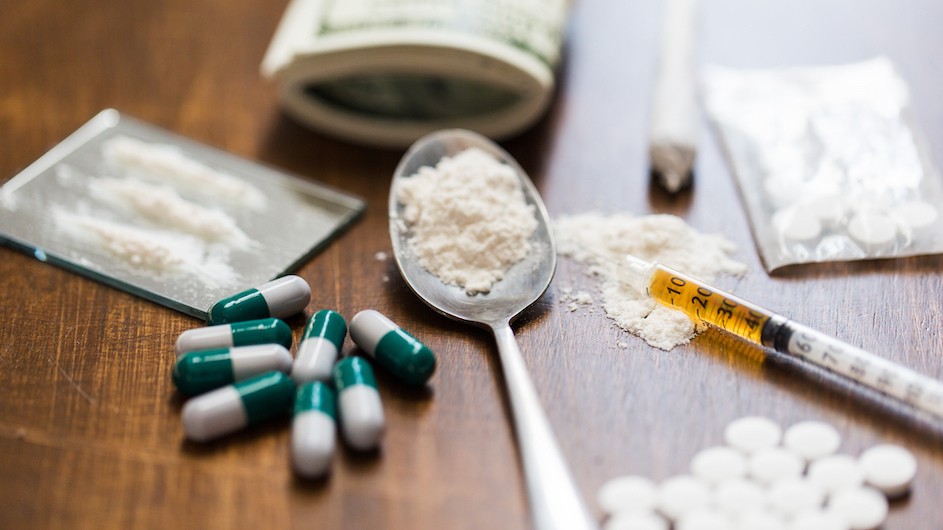 Columbia has created a new center to combat the growing crisis of opioid and other substance use disorders in New York City and across New York State through multidisciplinary research, education and community engagement.
The Center for Healing of Opioid and Other Substance Use Disorders-Enhancing Intervention, Development and Implementation (CHOSEN) will draw on the expertise of faculty, researchers and practitioners from across the University to develop and implement programs, policies and practices that treat addiction.
"The misuse of and addiction to opioids and other substances—including heroin, stimulants and other drugs— is a public health emergency," said Nabila El-Bassel, University Professor and the Willma and Albert Musher Professor of Social Work, one of four directors who will lead the new center. "The time has come to bring together the power of Columbia's experts working across the spectrum of substance use disorders to create a University-wide approach to treating and healing addiction."
A Substance Use Disorder Epidemic
Substance use disorders have reached epidemic levels in the United States. In 2017, 70,237 drug overdose deaths occurred in this country, according to the CDC. Opioids were involved in 47,600 overdose deaths in 2017 (67.8 percent of all drug overdose deaths). Approximately 2.5 million individuals have opioid use disorder.
"The subject, I hardly need to note, is immensely important, and I salute my colleagues' work as they initiate this Center. It is just this sort of interdisciplinary approach, bringing in expertise from across Columbia's campuses, that is needed to address such a major challenge," said Ira Katznelson, Interim Provost. "It also provides tangible proof of the University's commitment to the application of academic rigor in order to advance our efforts to tackle a significant societal problem."
Expertise and Research From Across Campus
Columbia's School of Social Work along with the New York State Psychiatric Institute's Division on Substance Use Disorders and the Irving Institute for Clinical and Translational Research at Columbia University Irving Medical Center will launch the Center. More than 30 Columbia scientists and researchers from diverse divisions and schools, including Columbia Business School, the School of Engineering and the Data Science Institute, will join forces to find innovative solutions to this seemingly intractable problem.
"I am excited to see the work of so many at Columbia come under one central umbrella," said Frances Rudnick Levin, Kennedy-Leavy Professor of Psychiatry, chief of the Division on Substance Disorders at Columbia's Irving Medical Center and a director of CHOSEN. "We'll be harnessing the knowledge and expertise of Columbia researchers from the medical to the behavioral sciences to address this devastating illness."
Edward V. Nunes, professor of psychiatry and chair of the New York State Psychiatric Institute's Institutional Review Board, and Muredach Reilly, professor of medicine and director of the Irving Institute for Clinical and Translational Research, will serve as directors, along with El-Bassel and Levin.
The Center includes three co-directors: Dr. Sandra Comer, professor of neurobiology; Dr. Louisa Gilbert, associate professor of social work; and Dr. Harold Pincus, professor of psychiatry. There are also three associate directors: Dr. Aimee Campbell, associate professor of clinical psychiatric social work; Dr. Elwin Wu, professor of social work; and Dr. Timothy Hunt, associate research scientist.
"The sheer power of this cross-disciplinary team has the potential for enormous impact on a stubborn and devastating problem," said Melissa Begg, dean of the School of Social Work. "I have great faith in my colleagues' ability to come together across disciplines and make significant headway using novel tools and methods. Lives depend on it."