Joining Forces to Address the Opioid Crisis
Columbia faculty and researchers are working with local communities in New York State to dramatically reduce opioid-related deaths.
November 01, 2019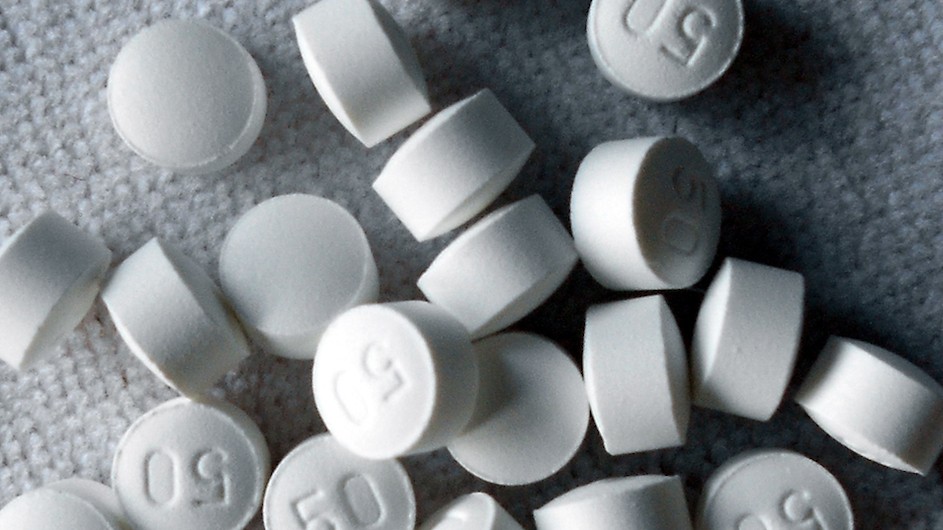 Last March, Professor Nabila El-Bassel received a phone call from Redonna Chandler, director of the HEALing Communities Study at the National Institute on Drug Abuse (NIDA). "Are you sitting down?" Chandler asked. El-Bassel was not. She was still excited from learning a half an hour earlier that she was going to be named a University Professor, the highest academic honor that Columbia bestows. Chandler congratulated her on her promotion and then went on to tell El-Bassel that she and her team at the School of Social Work would be awarded an $86 million grant to reduce opioid overdose deaths in New York State.
The grant, part of the National Institute of Health's (NIH) and NIDA's HEALing Initiative, was one that El-Bassel and her team had been working day and night for months to be awarded. El-Bassel hadn't expected to hear the results of the funding for several more weeks and she was thrilled by the news.
"The scale of this study is going to allow us to make a huge impact on opioid-affected communities in New York State," said El-Bassel. "Now we have to get to work."
Learn more about the HEALing Communities Study
The study, which was funded on April 16, brings together Columbia and academic institutions in Kentucky, Massachusetts and Ohio to generate evidence about how best to prevent and treat opioid use disorder using proven interventions in opioid-affected communities. In New York, the Columbia team will be working in 16 counties across the state to reduce opioid overdose-related deaths by 40 percent over three years (see map below). Interventions in the communities will begin in December 2019.
"As the oldest school of social work in the nation, Columbia has a long history of pursuing better science for a better society," said Melissa Begg, the school's dean. "Through this grant, the School of Social Work, along with its partners in medicine, public health and data sciences, will apply evidence-based practices to tackle one of our country's most pressing issues, the opioid crisis, in some of the hardest-hit counties in New York State."
Over the past decade, the United States has experienced a surge in the number of people with opioid use disorder and opioid overdose-related deaths. The epidemic has not spared New York State where the number of deaths due to opioid abuse skyrocketed in the past 10 years (see chart below). The 16 New York counties in the study have been among the most affected by the crisis—some with few resources to offer residents.
"This is a major step in our efforts in Broome County [one of the counties selected for the study] as we are in the fight of our lives with the opioid epidemic," said Jason Garnar, Broome County Executive.
Proven Scientific Interventions
El-Bassel's team will rely on previous scientific research and interventions that have been proven to reduce opioid deaths. Some of the methods include wide distribution of naloxone, which is used to counter the effects of opioid overdose; training workers in hospital emergency rooms to identify and treat overdoses; and making outreach efforts to at-risk populations, especially those in marginalized communities, and connect them to care.
From the start of her career, El-Bassel has been interested in applying science to ameliorate social and health issues worldwide. When she completed her Ph.D. at Columbia's School of Social Work, her first NIH research grant (25 years ago) was to study the connection between domestic-partner violence, gender inequities, the spread of HIV and substance use in women. Additionally, she has designed groundbreaking couples-based HIV interventions in communities that are often overlooked for assistance. The Centers for Disease Control and Prevention rely on her evidence-based interventions as best practices. All of El-Bassel's past research and her interventions have prepared her to lead the HEALing Communities Study at Columbia.
Communities Are Key
The government- and community-based organizations in New York State counties participating in the study are integral partners to carrying out the research. Each county has individual needs and existing resources, so El-Bassel and her team will tailor their research and interventions to them. When the grant reviewers from NIH and NIDA made their site visit to Columbia, they were impressed by the strong collaborative relationship between the team and their community partners and local public officials.
Trained as a social worker and public health scientist, El-Bassel has devoted her research to people in communities that are often excluded from mainstream economic or political opportunities because of their minority group status. More than three decades ago, she co-founded Columbia's Social Intervention Group (SIG), which she says "began with the notion of designing and delivering interventions that are science-based, but with community voices incorporated into its solutions." The HEALing Communities Study follows similar principles. According to El-Bassel, the study "is about applying good science to reduce the opioid epidemic and collaborating with communities."
Relying on their community partners, the team will focus on "hotspots," such as homeless shelters, soup kitchens, emergency rooms and criminal justice settings where people in need of interventions often gather. "If we find them there and link them to care and services we're saving lives," she said.
A Multi-disciplinary Approach
"We're approaching the opioid crisis from several different directions," El-Bassel continued. Within Columbia, the School of Social Work is collaborating with the Mailman School of Public Health, the Data Science Institute and New York State Psychiatric Institute/Department of Psychiatry. The Columbia team is partnering with researchers and scientists from Albert Einstein College of Medicine/Montefiore Medical Center, the City University of New York, Weill Cornell Medical College, New York University School of Medicine, NYU Langone, University of Miami and Yale School of Medicine.
When El-Bassel asked her colleagues across the divisions what motivates them to do this type of research, she was encouraged by the responses. "We all care about saving lives, but we also see the power of scientific collaboration. We'll be learning from each other and discovering new scientific approaches in ways that we couldn't do if we conducted the research in isolation."
This summer, El-Bassel visited county officials and spent time in community-based organizations with her team. On one of her visits, she went to a food pantry where she spoke to someone who was in recovery from opioid use disorder. He told her that his girlfriend recently died from an opioid overdose. "We need you here to help us save lives," he said. His pain was palpable.