Center for the Study of Social Difference Works Across Disciplines and Beyond Campus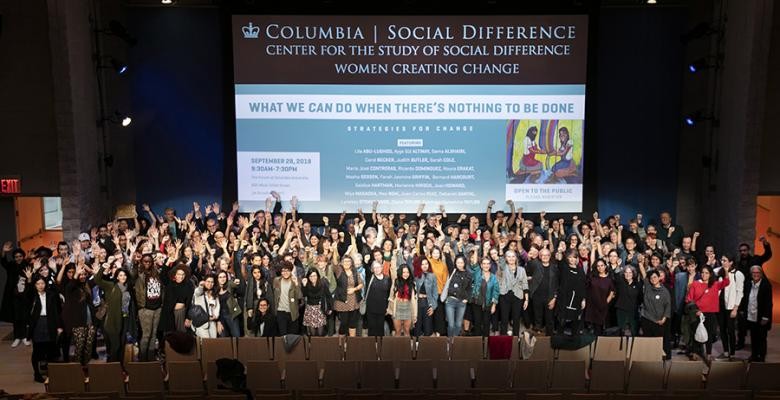 Columbia's Center for the Study of Social Difference was created 10 years ago to support research on the effects of gender, race and other areas of inequality in a global context. Under the direction, most recently, of Marianne Hirsch, a professor of Women's, Gender, and Sexuality Studies, it has become a home for faculty from across the University to collaborate on interdisciplinary projects that come up with creative, progressive solutions to those problems. The Center has two primary research streams, Women Creating Change, which is celebrating its fifth anniversary this year, and Imagining Justice.
"At a University, we can bring a historical perspective that is often lacking because we're so present-oriented in this country, and we can bring a philosophical perspective of questioning our assumptions, and we can bring an activist urgency of believing in the power of our scholarship and collaboration," said Hirsch, who is also the William Peterfield Trent Professor of English and Comparative Literature. "As professors, we're involved with younger people all the time, and we have to model our ambition to fight for social justice with the intellectual tools we develop as scholars and teachers."
In September, the Center held the first day-long event in the newly opened Forum building on the Manhattanville campus. This symposium, "What We CAN Do When There's Nothing to Be Done: Strategies for Change," featured discussions about protests and social movements, migrants and refugees, and the role of the arts in political activism.
"People are discouraged and intensely energized right now," said Hirsch. "In our projects, we work together to reorient our thinking so we can be agents rather than subjects of this particular moment."
At the conference, Farah Jasmine Griffin of Columbia's Institute for Research in African American Studies, History Professor Mae Ngai, Dean Carol Becker of the School of the Arts, and Bernard Harcourt of the Law School led the discussions. Panelists from around the world were asked to speak about something they have done or studied that they believe can contribute to positive change.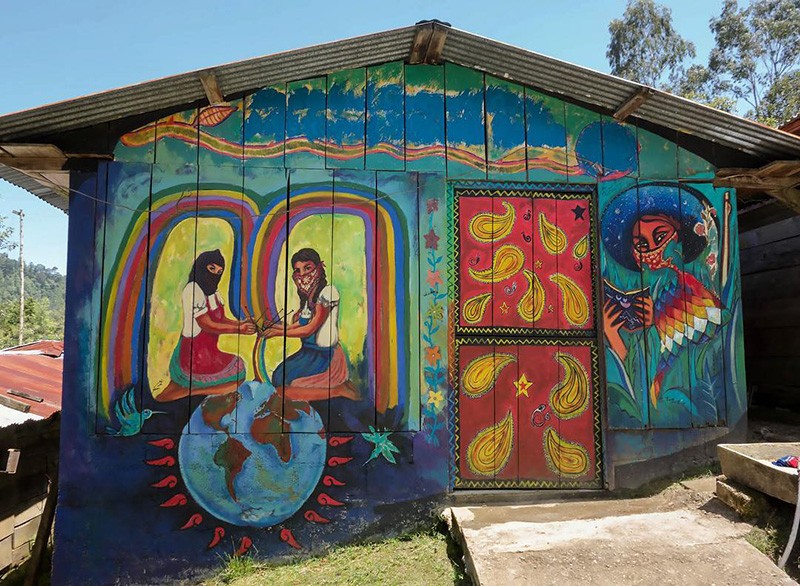 The Center currently has ten interdisciplinary projects underway. They typically take about three years and often result in articles, books, policy changes and new courses. Hirsch teaches a course called Narrating Rape: Literature, Gender and Violence, and Lila AbuLughod, the Joseph L. Buttenweiser Professor of Social Science in the Department of Anthropology, will be teaching Reframing Gender Violence this spring; both courses grew out of Women Creating Change projects on gender violence. A project called Unpayable Debt: Capital, Violence, and the New Global Economy created a digital syllabus on debt and the Caribbean. Led by Frances Negrón-Muntaner, Columbia professor of English and comparative literature, and Sarah Muir, City College professor of international studies, it had 8,000 views in its first month online and is already in use at Notre Dame University.
Another project, On the Frontlines: Nursing Leadership in Pandemics, looks at the changing treatment of infectious diseases and ways to contain them. There also are groups studying urban housing inequality in Brazil and India and queer theory around the world.
"Asking how gender and power function in our society from a U.S. perspective doesn't make sense anymore, you really have to ask these questions in a global comparative frame, and this is why we collaborate closely with Columbia's Global Centers," said Hirsch. An international Women Creating Change Leadership Council, chaired by Columbia Trustee Emerita Ann Kaplan, is working with the Center to raise funds and enhance its message outside the University.
"In many ways, dialogue has broken down and people feel like they can't talk to each other if they don't agree," said Hirsch. "Slowing down and insisting on subtlety and complexity is something we, in the university, can bring to these stalled conversations."