Columbia Connects Shakespeare and Ellington With 'Such Sweet Thunder'
Through a campus-wide series of public events, the University pays tribute to Duke Ellington's 1957 Shakespearean jazz suite.
February 01, 2022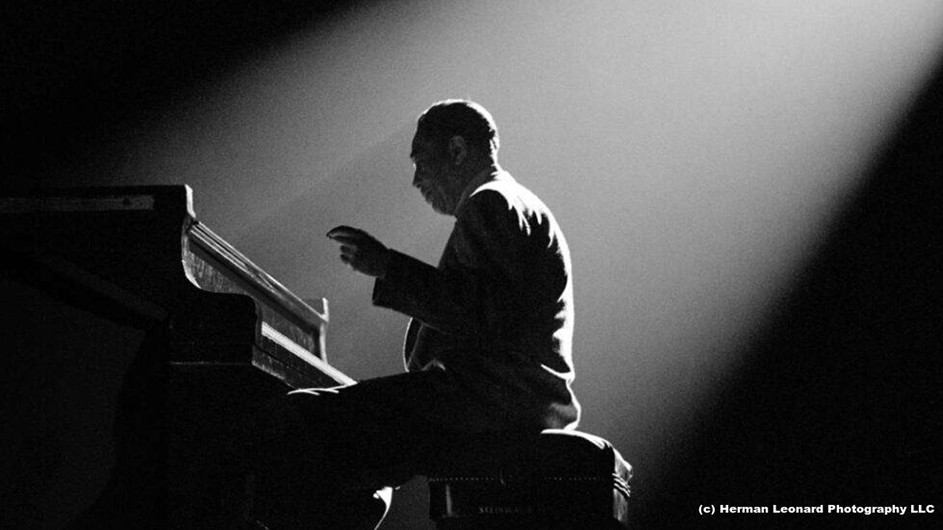 This semester, Columbia presents "Such Sweet Thunder: Ellington Plays Shakespeare—Love and Power in Adaptation." Such Sweet Thunder, a 1957 Shakespearean suite composed by Duke Ellington and his longtime composer/arranger, Billy Strayhorn, will be explored through a campus-wide series of public events, including concerts, dance and theatrical performances, lectures, discussions, and an art exhibition.
"'Such Sweet Thunder' represents so much of what Columbia strives for in connecting great teaching and learning to our wider culture and community," said University President Lee C. Bollinger. "Conceived by our faculty across multiple academic disciplines, and engaging both celebrated artists and our Harlem neighbors, 'Such Sweet Thunder' reflects my own core belief in the essential role of the arts and humanities."
"Such Sweet Thunder" is the brainchild of Robert O'Meally, the Zora Neale Hurston Professor of English and Comparative Literature, and director of Columbia's Center for Jazz Studies, who recently discussed the project with Columbia News.
Q. How did this project come about?
A. It's always hard to say precisely when an idea is born. One starting place was when I first heard the Ellington-Strayhorn piece played by the Jazz at Lincoln Center Orchestra. Wynton Marsalis performed a soliloquy by Othello on virtuoso trumpet, and I almost screamed with excitement! This must have been in the 1980s. It sounded so great, and I thought I knew the Ellington canon!
So I began reading about Such Sweet Thunder, and came across a fine essay by Barry Ulanov, my former Barnard colleague whose field was the European Renaissance, but who also was an important jazz historian. He connected Ellington and the Bard as improvising creative artists who worked with specific performers, and appeared on stage with them.
Another starting point was Columbia's 2014-2015 Romare Bearden Black Odyssey project, which made me wonder how as a university we again could involve multiple fields and disciplines in creating a campus-and-community-wide conversation and celebration. In lit-hum, when I taught Hamlet, and I played Ellington's Madness in Great Ones, that was another starting place. Gradually, I began to feel that lit-hum and music-hum could hook up yet again in a creative way. And, of course, there's Ellington as a Harlem-based performer, and Shakespeare, who long has been beloved by Harlemites—they made sense to me as a brilliant team!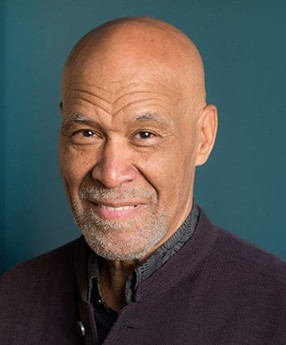 Q. Can you expand on this 1957 Duke Ellington quote: "I suspect that if Shakespeare were alive today, he might be a jazz fan himself." What do you think Ellington saw in Shakespeare that made him say that?
A. I think Ellington could feel the vibrancy of Shakespeare's work—something vital that makes the lines seem so abounding in freshness, as if made up on the spot by genius speakers. When Romeo and Juliet first meet, they speak a sonnet. But there's so much trouble in the air already for the young lovers! The blues are set to fall down like rain, as one blues ballad warns. Strayhorn's piece about Romeo and Juliet is in the spirit of this first poetic meeting—full of unbounded love with the blues shimmering on the horizon.
I think Ellington felt Shakespeare would have loved his music's rich mix of comedy—love's favorite form—and the dark lights of the blues. Ellington would not have missed that Iago was a great improviser, just as Medea was a great trickster-improviser—getting close enough to kill! Ellington loved (and loved to hate) the characters in Shakespeare, and evidently felt Shakespeare would have been drawn to his complexly alluring musical characters as well.
Q. How do the works of both Ellington and Shakespeare embody what Ellington called "tone parallels," the notion that great works of art (whether music or literature) can parallel or mirror historical events?
A. Ellington did not attempt anything like a literal translation of Shakespeare's lines, scenes, or characters into music. Instead, he wanted to adapt something about the tone, the mood, the inner spirit—the colors—of Julius Caesar and A Midsummer Night's Dream into musical forms. Like great directors of Shakespeare's works, Ellington wanted to make the Renaissance texts come to life as contemporary concerns; and he intended to "Harlemize" them, to give them an irresistible Black American feeling. Ellington sought to express the "craziness" of Hamlet as something very attractive—as the Harlem expression, "Crazy, Baby!" means everything is cool, beautifully implies.
In announcing his Lady Macbeth musical portrait, Ellington told an audience that the Lady had "a little ragtime in her soul." Ellington is not musically "illustrating" or "sound tracking" any of these characters. He's transforming them into notes and tones, musical rhythms and rhymes that tell his own story, too—a contemporary Harlem story that touches us all.
Both Shakespeare and Ellington were also creating commentary on their times, but both preferred to operate obliquely. Shakespeare's plays could comment on overreaches of power by Queen Elizabeth I and other members of English royalty—and on racism and sexism in high places—but Shakespeare knew perfectly well that it was punishable by death to criticize the Queen directly. So he created "parallel" scenes from other eras and other places—Othello in Venice, for example, or Caesar in Rome. Through sly displacements and indirection, he could offer his critiques without literally losing his head.
In his time, Ellington could be more direct, but remember that the musical medium itself is opaque, abstract. So he made his statement against racism in his piece, Sonnet for a Moor (with its double-entendre title), without directly attacking President Eisenhower. Sometimes Ellington's titles suggested his meanings; at other times, the timbre and color of a work suggested more than was stated outright.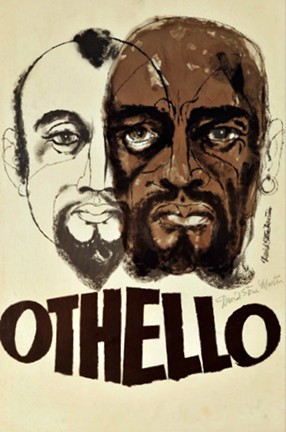 Q. What is the connection between "Such Sweet Thunder" and the Core Curriculum?
A. This project is balanced on the sturdy base of the Core Curriculum. "Such Sweet Thunder" has been generously embraced by lit-hum's faculty, which voted last year to use Othello (the work mentioned most often in the Ellington-Strayhorn work) as this year's required Shakespeare reading. Likewise, my colleagues in music-hum are using Such Sweet Thunder as the jazz piece all first-years must study.
Professor of Music Composition George Lewis (who played for a while in Count Basie's Orchestra) led an intense prep session for the music-hum faculty. Meanwhile, there's the current show at the Wallach Gallery of Othello etchings by artist Chris Ofili, which includes art-hum in this campus-wide Core Curriculum partnership. And poet-theorist Fred Moten, who teaches at New York University, will give this year's Lionel Trilling Lecture on Ellington and Shakespeare on March 3—the Heyman Center for the Humanities' contribution to "Such Sweet Thunder."
Q. Are there any distinctive events that you can highlight?
A. Every "Such Sweet Thunder" event has its highlights. In a listening session on February 11, English Professor Brent Hayes Edwards, who's written the key essay on "The Literary Ellington," will play the 1957 recording of the Ellington Orchestra performing Such Sweet Thunder, cut by cut, along with directing commentary by two wonderfully gifted composers, Columbia alum Courtney Bryan and Nicole Mitchell. This session is designed for first-year students and others to hear the concert piece as a composer would hear it.
On March 10, trumpeter-composer-bandleader Jon Faddis will bring a big band into Miller Theater to play the Ellington-Strayhorn piece. He'll offer student musicians the chance to participate in preparing the concert, and he'll structure the concert itself as a stage for teaching, with students always in mind.
Check the "Such Sweet Thunder" website for events throughout the spring semester that will feature many Columbia faculty, including Farah Jasmine Griffin, Jean Howard, James Shapiro, David Hajdu, and June Cross.
Q. What are the main takeaways that you hope attendees of these events leave with? 
A. We want to convey a sense of what Toni Morrison called the "liquid" spaces between the arts: That the rhythm and scale of a musical work can have parallels in literature and drama, and vice-versa. We want to make clear that questions of freedom, love, community, and responsibility can come up not only in the explicit medium of literature, but also in music and in the visual arts. Questions of agency for women and for nonwhites may be pondered in music as well as in language. We want to proclaim that the arts are at the center of intellectual inquiry and experimentation; and that Black art and Shakespearean art sit comfortably together.
When I'm feeling most ambitious, I hope this project underscores that Columbia and New York stand together as robust cultural partners: Columbia University in the City of New York and in the Village of Harlem.