Columbia Writers Create a Morningside Moveable Feast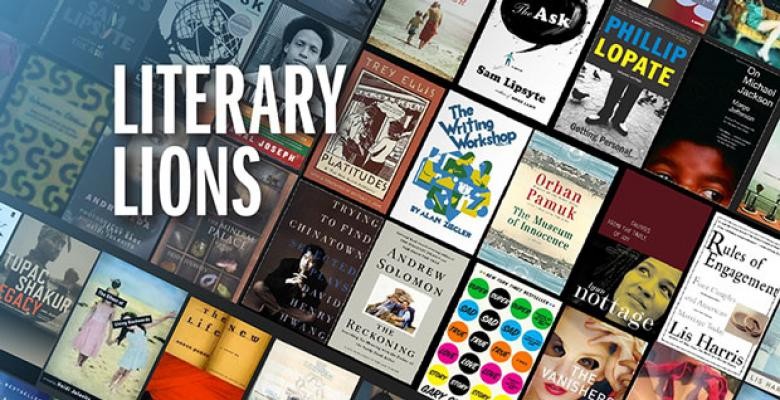 They write books, poems, scripts, essays, librettos and screenplays. Their works have been published around the world and produced in venues from Broadway to Hollywood, and everywhere in between. Their plots and characters, images and ideas have captured the imagination of tens of millions of readers and viewers. In the process, they have earned Pulitzer Prizes, National Book Awards, Guggenheim and MacArthur fellowships and, in one case, a Nobel Prize for Literature.
Call them Columbia's Literary Lions—a cadre of extraordinary fiction and nonfiction writers who also teach undergraduates and graduate students the art and mechanics of writing, in the process often learning as much from their students as their students do from them. Many are faculty members at the University's School of the Arts, where 18 writers have been added to an already strong full-time faculty roster since Carol Becker became dean in 2007.
Consider just two of the seminars offered this spring: Gary Shteyngart's "The Hysterical Male," an exploration of the men in novels by Saul Bellow, Philip Roth, Martin Amis and others; and "Being Smart on the Page,\" in which novelist Richard Ford seeks to examine what makes fiction good, from settling on a story's premise to choosing the right words. And who better to teach last semester's seminar, "Finishing a Novel," than Nobel laureate for literature Orhan Pamuk, author of more than a dozen books?
These literary artists aren't the first, or only, writerly Columbians, of course. Countless faculty books are published every year. In fact, one of the first Columbians to be awarded a Pulitzer Prize was Michael Pupin, (CC 1883), a professor of mathematical physics and electrical engineering for whom Pupin Hall is named. He won for his 1924 autobiography, From Immigrant to Inventor.
The Pulitzers were endowed nearly a century ago by Columbia Journalism School founder Joseph Pulitzer, and they are awarded at the University each April. The school itself has been home to generations of winners, from its graduates to its teaching ranks, including its current dean, Steve Coll, who has two.
Mark Van Doren (Ph.D. 1920), a Columbia English professor from 1920 until his death in 1972, won a Pulitzer Prize for poetry in 1940, a year after his brother, Carl (Ph.D. 1911), then a Columbia literature professor, won the prize for biography. Mark Van Doren influenced generations of Columbia writers who went on to literary greatness of their own: Beat poets Jack Kerouac and Allen Ginsberg; Trappist monk and best-selling author Thomas Merton (CC'38, GSAS'39), the subject of a current exhibition at the Rare Book & Manuscript Library made possible only because Van Doren donated his papers—and his extensive correspondence with Merton—to Columbia's Libraries.
Van Doren also taught Lionel Trilling (CC'25, Ph.D.'38), the Columbia English professor who built a national reputation with his critical essays and helped create the College's intellectual climate. One of the most sought-after courses in the College was "Colloquium on Important Books" that he co-taught with Jacques Barzun (CC'27, Ph.D. '32), University provost and history professor whose intellectual reach was so broad that he was featured on the cover of Time in 1956 under a headline that read "America and the Intellectual." Barzun wrote or edited some 40 books while at Columbia and, at age 84, published a cultural history of America that reached No. 5 on The New York Times best-seller list.
More recent winners of the Pulitzer Prize include Ford, who won for fiction in 1996 for his book Independence Day; his School of the Arts colleague Margo Jefferson (JRN'71), who won in 1995 for criticism; and, from the History Department, Eric Foner, the DeWitt Clinton Professor of History, whose book on Abraham Lincoln, The Fiery Trial, won for biography in 2011.
That same year Columbia had another winner, Siddhartha Mukherjee, assistant professor of medicine, who earned the prize in nonfiction for his history of cancer, The Emperor of all Maladies. It has been made into a three-part documentary film that aired on PBS March 30 to April 1.
None of these writers do what they do for the prizes, of course. "Working with students who are dedicated makes me want to write better books and work harder," says Irish novelist Colm Tóibín, the Irene and Sidney B. Silverman Professor of the Humanities, who teaches in the Department of English and Comparative Literature. "I come away from each class caring about the books we have been reading, knowing more about the machinery of fiction, and this has to make a difference to the work I do as a writer."