Confronting the Venture Capital Bias Against Female Entrepreneurs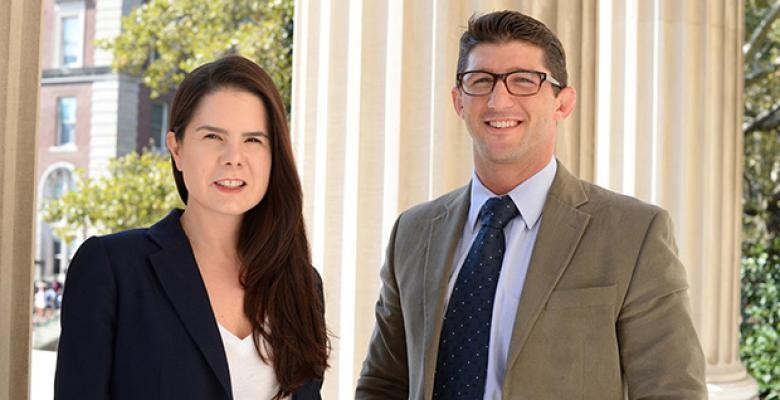 When Dana Kanze and her business partner were pitching their startup for funding in 2009, they took turns talking to venture capitalists. Then and in ongoing conversations with prospective investors, Kanze noticed that questions addressed to her differed from those addressed to him.
Now a Ph.D. candidate at Columbia Business School, Kanze recalled being asked questions such as "How do you plan to retain customers?" and "How long will it take you to break even?" Questions to him included "How do you plan to acquire new customers?" and "What's your brand vision?" she said.
Kanze began to see a pattern. "I was getting asked just about everything that could go wrong with the venture that might induce investor losses," she said. "Meanwhile, my male co-founder was getting asked about the venture's home run potential and its ability to maximize investor gains."
Their venture, launched at a TechCrunch San Francisco funding competition in 2009, raised over $3 million across multiple funding rounds. The discrepancy in questions from the venture capitalists, or VCs, though, led Kanze to develop a study that ultimately confirmed her suspicions: Male and female entrepreneurs are asked different types of questions when they seek venture capital, and as a result they receive different amounts of funding.
Kanze's research, which she conducted with Mark Conley, a Ph.D. candidate in psychology who studies how people's motivations are expressed verbally, comes at a time when the tech industry is under scrutiny for sexist practices and attitudes. Recent media coverage has included claims of outright sexual harassment in the workplace as well as more subtle charges of women entrepreneurs who are denied opportunities offered to men—situations related to those described by Kanze and Conley. Their findings were published this spring in the Academy of Management Journal and Harvard Business Review.
Columbia Business School Professor E. Tory Higgins, an expert on motivation and decision making and the Stanley Schachter Professor of Psychology at Columbia, helped guide the research. Higgins formulated the influential regulatory focus theory, which describes human motivation as regulated either by the concept of promotion, focusing on gains, or the concept of prevention, focusing on losses. The theory, introduced in 1997, is applied to a variety of fields, including consumer behavior, politics and marketing.
When Kanze learned of the theory in her first organizational behavior class, she reached out to Higgins. Intrigued by her hypothesis about the VCs' questions, he connected her to Conley, who was one of his students. The two gathered videos of startup funding pitches made during TechCrunch Disrupt NYC competitions. Those recordings showed representatives from 189 startups fielding nearly 2,000 questions from VCs. Kanze and Conley used machine-learning software that recognized words associated with the promotion and prevention concepts to analyze the focus of the questions and answers. The questions and answers were also manually coded for regulatory focus by the Higgins Lab at Columbia.
The researchers found that the investors, regardless of gender, asked male entrepreneurs promotion-focused questions and female entrepreneurs significantly more prevention-oriented questions and awarded them less money than their male counterparts. "We actually see both male and female investors behave in the same way toward entrepreneurs," Kanze said. "It's evidence of a venture stereotype at play that seems to be universally shared."
That is consistent with industry data showing that women-led companies get less venture capital than those run by men. In 2016, women-run startups received $1.46 billion, compared to $58.19 billion for startups led by men and $6.72 billion for those jointly run by men and women, according to the database PitchBook.
Kanze and Conley also studied 194 angel investors—who invest their own money—who listened to four simulated investor-entrepreneur interactions that differed in their regulatory focus. When asked how much they would invest in each venture, the angel investors allocated twice as much to entrepreneurs who were asked promotion-focused rather than prevention-focused questions.
"Where participants heard an investor ask a prevention question and the question was answered in prevention terms by the entrepreneur," Conley said, "that interaction resulted in the lowest possible funding." Entrepreneurs are likely to match their responses to the focus of the questions, so prevention-focused questions are likely to receive prevention-focused answers. The study showed, however, that entrepreneurs could significantly close the funding gap by framing responses in promotion-focused terms.
Kanze noted that VCs as well as entrepreneurs can benefit from her and Conley's research. By addressing the bias demonstrated in the studies, VCs can both foster gender equity and make better investment decisions.
Kanze and Conley are currently working with venture capital funds and MBA programs to design training workshops for investors and entrepreneurs.
"If a VC does not ask a guy enough of those prevention-oriented questions, they may just assume that he's handled all of those loss-related issues," Kanze said. "But this is just one of the implicit inputs into the decision-making process that could overexpose their portfolios to downside risk, so it behooves them to adopt a more thoughtful approach to their Q&A sessions."