David Greenwald and Claire Shipman Named Co-Chairs of Columbia's Board of Trustees
Their terms begin on September 1, 2023.
May 18, 2023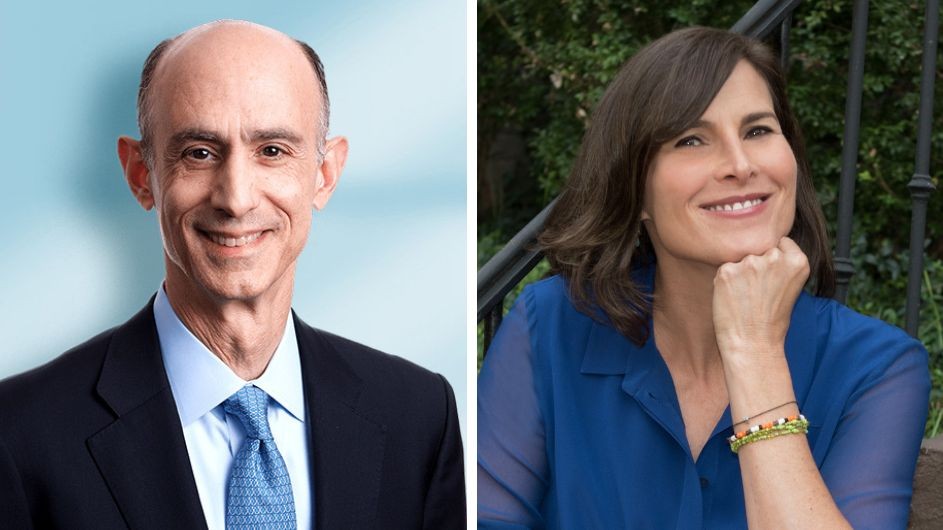 Columbia has announced the election of David Greenwald (LAW'83) and Claire Shipman (CC'86; SIPA'94) to serve as the next co-chairs of its Board of Trustees. The two are currently vice chairs. They will take on their new leadership roles on September 1, 2023, when Jonathan Lavine (CC'88; HON'23) steps down at the end of his five-year term as board chair.
Among their many accomplishments, Greenwald and Shipman recently served on the Presidential Search Committee, which oversaw the process of selecting President-Designate Minouche Shafik. Shafik will take office on July 1, 2023, as President Lee C. Bollinger steps down after an historic 21-year tenure. Greenwald was elected to the board in 2018. Shipman joined in 2013.
"I am honored to co-lead Columbia's Board of Trustees with Claire Shipman, particularly at this exciting time in the University's history with the inauguration of our 21st President, Minouche Shafik," said Greenwald. "During my time at Columbia, I had the opportunity to learn from renowned professors and build meaningful, lifelong connections that have played a significant role in my career as a lawyer and law firm leader. I am proud to give back to this exceptional institution that has had such a positive influence on my life."
"It's one of the great privileges of my life to serve Columbia in this role," said Shipman. "My life was transformed by Columbia University, as is the case for thousands of students each year. Today, Columbia's dedication to cutting-edge research, to the pursuit of knowledge, and to tackling the great problems of humanity makes it one of the world's most vital institutions. I'm thrilled to be part of supporting its excellence and its evolution, as we celebrate the extraordinary tenure of Lee Bollinger and get ready to welcome another visionary leader, Minouche Shafik." 
A distinguished corporate attorney, David Greenwald is currently chairman of the law firm Fried Frank. He began his career at Fried Frank in 1983 and was a corporate partner there until 1994. In that role, he represented private equity clients and clients engaged in mergers or other business combination transactions.
He went on to join Goldman Sachs, where he worked for nearly two decades in the legal department. There, he was managing director until being named partner in 2000. He later served as international general counsel and deputy general counsel.
In addition to his responsibilities as vice chair of Columbia's Board of Trustees, Greenwald also leads the board's Finance Committee, among other duties. He is a member of the Dean's Council of Columbia Law School, having graduated from the school in 1983. At Columbia Law School, he was a Harlan Fiske Stone Scholar and involved with the Journal of Transnational Law. As an alum, he has been a guest lecturer.
Greenwald also chairs the Wharton Alumni Executive Board, having received his BS from the Wharton School of the University of Pennsylvania in 1980. He is also a member of the boards of the Legal Aid Society, Lenox Hill Neighborhood House, and the Lincoln Center Theater. He serves as deputy chairman of the Financial Markets Law Committee in the United Kingdom. 
Claire Shipman is a journalist, author, and public speaker. She has extensive expertise in women's leadership and has written four books on the subject: The Confidence Code, The Confidence Code for Girls, Living the Confidence Code, and Womenomics. Her next book, The Power Code, is focused on women and power and comes out in June 2023. Katty Kay of the BBC has been her co-author on all five books.
After graduating from Columbia College with a Bachelor of Arts degree in Russian Studies, Shipman joined CNN, where she worked for a decade. She covered the collapse of the Soviet Union during her five years at CNN's Moscow Bureau and then served as White House Correspondent. In 1994, she received a graduate degree in international affairs from Columbia's School of International and Public Affairs. 
Shipman later moved to NBC News, where she was a White House correspondent. From there, she went on to work at ABC News for 15 years as the senior national correspondent for Good Morning America. In that role, she covered politics, international affairs, and social issues.
Shipman is the recipient of numerous awards, including a Peabody, a DuPont, and an Emmy. At Columbia, she has received the Hamilton Award, the Medal for Excellence, and a John Jay Award. In 2022, she was the guest speaker for SIPA's special reception for graduates of the classes of 2020 and 2021.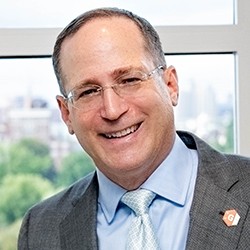 Greenwald and Shipman succeed current board chair Jonathan Lavine, who will retire as a trustee on August 31, 2023, at the end of his term. Lavine joined the board 12 years ago and served as co-chair alongside Lisa Carnoy (CC'89) from 2018 to 2022, before taking the helm on his own in 2022.
"I am constantly awed and humbled by the talent and character of the individuals who serve on Columbia's Board of Trustees," said Lavine. "It's been an honor and a joy to work among them, as a member and as chair. I wish Claire and David all the best for what I know will be an incredibly successful run as co-chairs, as Columbia enters a new era with President Minouche Shafik."
"I have the great pleasure of knowing Claire and David very well—they are remarkably thoughtful stewards of the institution who care deeply about the quality of our teaching, learning, and global engagement and the well-being of our students, faculty, and staff," said Columbia President Lee C. Bollinger. "Though I will have stepped down as president before they assume their new roles, I am deeply gratified to know that incoming President Minouche Shafik will have, in addition to a group of truly committed and remarkable Trustees, two invaluable Board co-chairs to work with as she takes the helm."