Get to Know the 2023 Presidential Teaching Award Winners
What makes a great teacher? Read what their students have to say.
April 26, 2023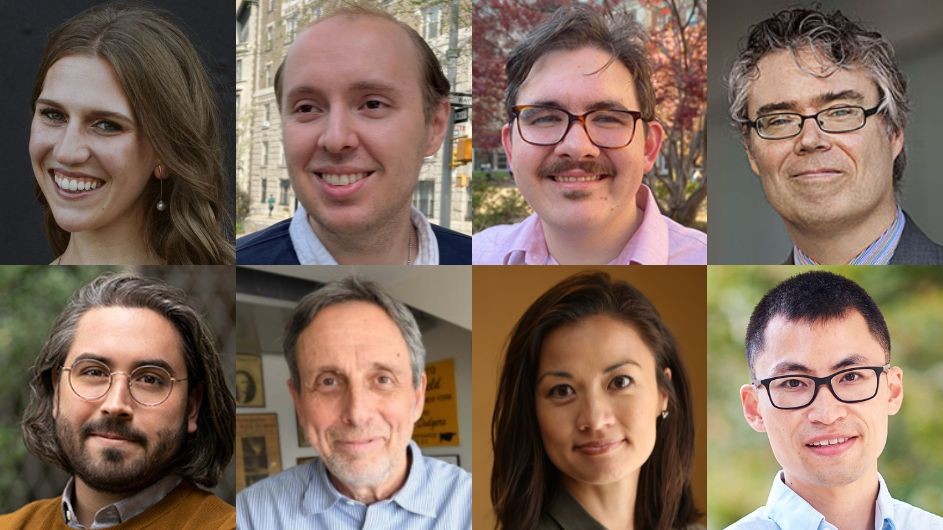 What makes a great teacher? Each year, Columbia students answer this question in nominating letters they write in support of their favorite professors and teaching assistants for a Presidential Award for Outstanding Teaching. Columbia News has pulled excerpts from some of these letters. Below are those highlights.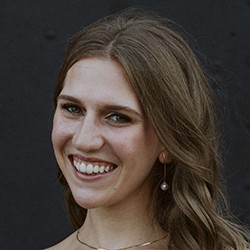 "Without a doubt, Ana DiGiovanni is a person who aims to help students from underrepresented backgrounds, and this is seen inside and outside the classroom. Ana DiGiovanni is one of the coordinators of the SIPPS program, a psychology summer research program designed for students from underrepresented backgrounds to gain experience and learn about scientific research. Ana DiGiovanni not only teaches during this summer program, but she also goes to different classes in order to promote and motivate students."—Daniela Juarez (GS'23)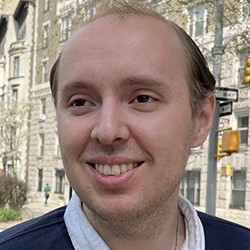 "Leading our recitation discussions for the course on Dante's masterwork, Chas displayed an erudition and insight into the text and its founding philosophies that I would never have discovered on my own. They unveiled the references, the metaphysics, and the mathematical principles underlying the literary giant, showing a much deeper and more multidimensional authorial mind than I had previously seen. I never missed a Wednesday evening when I met with Chas and my classmates to review and delve into the texts we had read. Though the recitation was slated as an hour, we always stayed for several more, as long as it took for us to feel like we sufficiently grasped the text."—Josh Martin (CC'25)
"Although Professor Miller allowed us to learn material at our own pace, he pushed us to absorb knowledge at a pace that was greater than we expected. Prof. Miller's subtle way of motivating his students to exceed their own expectations is one of his greatest strengths."—Arjun Kudinoor (CC'23)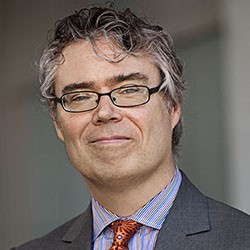 "He guided us to choose our values, and we now have cards that we can carry in our wallets forever. We heard from former students, now running companies, about how they still carry their cards and refer to them. Professor Ingram puts science and data behind the importance of empathy, being an inclusive leader, and listening like a friend at all times. I will keep everything he taught me both in my brain and in my heart."—Amy Wechsler, MD (BUS'24)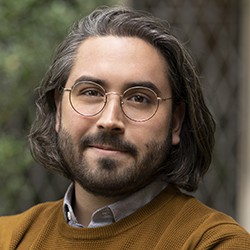 "I remember during the early weeks of classes this past semester, as I was overwhelmed with adjusting to a new environment and missing home, I reached out to Connor for an office hours meeting. During that meeting, I had never received such comforting advice, both personally and academically, in my academic career thus far. Throughout the semester, Connor frequently checked in with each student in the class, encouraged all of us to meet with him during office hours, even if just to talk about how we were handling stress during midterm and finals season, and he left lengthy and detailed comments on every single one of our assignments."—McKenna Roberts (BC'26)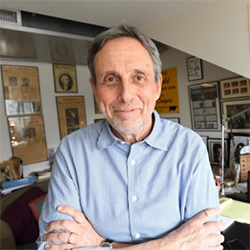 "A person's intellectual development is most fertile when they are made to feel and believe that they are capable, worthy, and have something to offer the world. This is exactly what Michael made me believe about myself. The realm of possibility he impressed upon our class will last a lifetime for me; I'm sure of it. For that I am indebted to him."—Noelle Videon (JRN'23)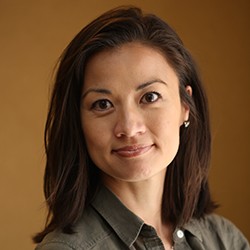 "In addition to sparking engaging discussions on psychology and neuroscience research in the honors seminar class, she invited me to meet with her during her office hours to discuss thesis research ideas. Soon, we began to develop a research project, and her encouragement sparked my passion for research and motivated me to pursue a PhD in psychology. I know that Dr. Tottenham has given a similar gift to many other students – the generosity of her extensive knowledge, and the rare opportunity to develop an independent research project as a college student."—Paul Alexander Bloom (GSAS'22, Department of Psychology; CC'17)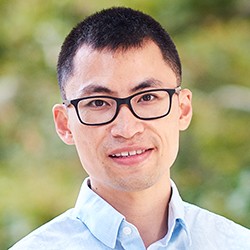 "Dr. Zhang was always very energetic and would love to show us tips and tricks to make our code work better, more efficiently, or more elegantly. He demonstrated a true passion for data analytics and was dedicated to fostering that interest and passion in his students. Dr. Zhang is also very passionate about integrating digital technology to smooth the learning process in a class and facilitate active learning."—Rohan Kulkarni (SEAS'25)