Graduate School of Architecture, Planning and Preservation to Launch Studio-X Johannesburg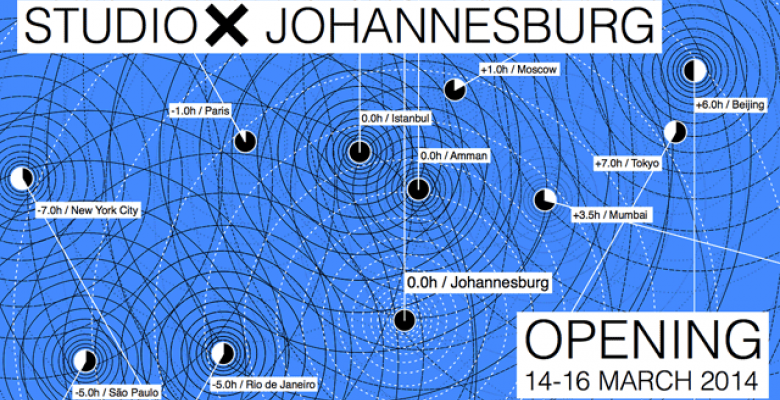 The Studio-X Global Network will add a location in Johannesburg, South Africa: Studio-X Johannesburg.
Launched in 2008 by the Graduate School of Architecture, Planning and Preservation, Studio-X is a global network of laboratories for exploring the future of the built environment. With locations in the downtown cores of Amman, Beijing, Istanbul, New York, Mumbai, Rio de Janeiro, Tokyo and now Johannesburg it is the first truly global network for a new kind of conversation about the most urgent issues facing our shared world. Studio-X Johannesburg will be its newest node.
"It started as an experiment, with a pilot project in downtown New York City in 2008. Today, the Studio-X network spans the globe with eight high impact laboratories, and continues to evolve as the flow of exciting ideas and people between them triggers new conversations and projects." says Mark Wigley, Dean of GSAPP. "It is an honor to be here to celebrate our dream of the university of the future becoming a reality. With the node in Johannesburg, Studio-X is finally complete." GSAPP faculty and students have been active in South Africa for many years, most recently through the Global Africa Lab [GAL], a research lab that explores the urban topologies of the African continent and its diaspora. With the launch of Studio-X Johannesburg, Columbia University will further deepen its longstanding relationship with South Africa and foster new collaborations with partners from across the African continent.
Mpho Matsipa, Director of the Studio-X Johannesburg, aims to create a creative public platform that will explore alternative imaginaries of the city, with particular focus on the future of global connection, productive collaboration and exchange. "In the face of the official narratives of apocalyptic urbanization and crisis within African cities" Matsipa says, "Studio-X Johannesburg will cultivate encounters amongst researchers, urbanists, theorists, filmmakers, artists, activists, architects and policy makers, to explore and give expression to the creative and emergent urban visions and practices of the future, while also paying careful attention to power asymmetries and the ethics of engagement and exchange within the city and beyond."
Professor Safwan M. Masri, Executive Vice President for Global Centers and Global Development, and Dean Mark Wigley will lead a delegation from Columbia University consisting of Mario Gooden, co-Director Global Africa Lab; Giuseppe Lignano, Adjunct Assistant Professor and co-founder of the architectural design studio LOT-EK; Malwina Lys-Dobradin, Director, Global Network Special Projects; Mokena Makeka, Adjunct Assistant Professor, founder and principal of Makeka Design Lab; Marina Otero, Director, Global Network Programming; Jacqueline Sitterle, Chief of Staff, Office of Global Initiatives, Columbia University; Ada Tolla, Adjunct Assistant Professor and co-founder of the architectural design studio LOT-EK; Mabel Wilson, Nancy and George E. Rupp Professor at GSAPP, Chair of the Studio-X Steering Committee, and co-Director Global Africa Lab; among others.
Opening events are scheduled to take place at Studio-X Johannesburg, from March 14 – 16, 2014.