Gun Safety Advocate Graduates with Public Health Degree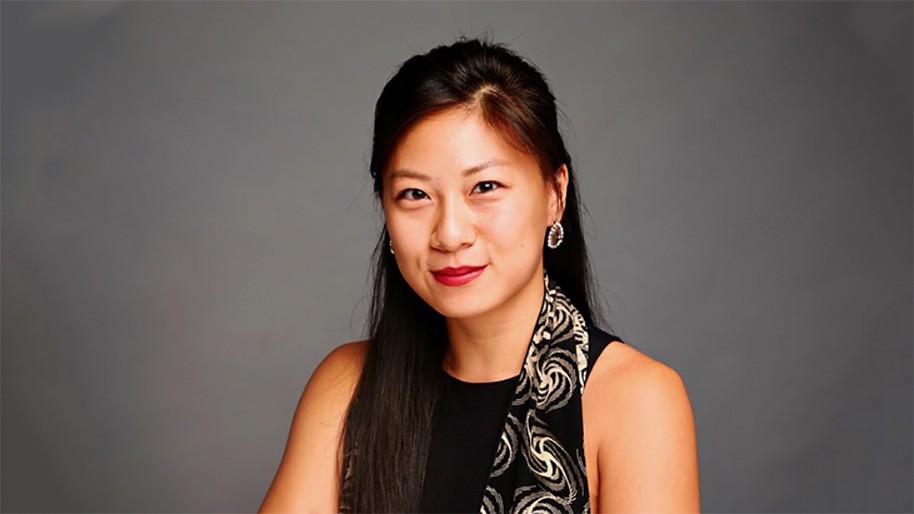 Sun-Ming Jessica Pan vividly remembers her first day in the University of California Davis hospital emergency room. She was a 19-year-old volunteer when a victim of gang violence came through the door with a gunshot wound in his thigh. The next patient, a bystander in a different shooting, had been hit by a stray bullet through his car windshield.
"I watched people die from gun violence in that emergency room," she recalled. "I still see it in my mind."
Seven years later, Pan is now a gun-safety activist. As a student at Columbia's Mailman School of Public Health, she co-started a chapter of Scrubs Against the Firearms Epidemic, or SAFE, an organization founded in 2018 by a Stanford medical student. Last fall, she led a five-day conference at Columbia, featuring physicians, nurses, law professors, community organizers and others discussing the impact of gun violence and what can be done to stop it.
COMMENCEMENT STUDENT STORIES
To plan the conference, she brought together student activists from throughout the University. "We wanted an interprofessional perspective to empower students with the skills to eliminate gun violence in our communities," she said.
Her advocacy has expanded her reach. In April, she was invited to be on panels about gun violence at the University of Colorado's Conference on World Affairs, where she spoke about the need for activism and political action in a society that is growing numb to tragedy.
On May 22, Pan graduates from the Mailman School with a master's degree in public health and hopes to find a job in healthcare consulting.  She also will start studying for the Medical College Admission Test (MCAT), as she prepares to apply to medical school. "Medicine has been my calling for a long time," she said.
In the summer between her junior and senior years in high school, she attended a program for students interested in medicine that took place on the Columbia campus.  "That's where I learned about public health," she said. "I always dreamed about coming back." After earning a bachelor's degree in cell biology from UC Davis, she worked for two years at University of California San Francisco as a clinical researcher, and connected with an emergency department pediatrician who was doing research on childhood trauma, including gun violence.
Born in Los Angeles, Pan is the daughter of Chinese immigrants who met as university students in Taiwan and moved to the U.S. for her father to pursue graduate studies at Georgia Tech. When she was two, and her father was working for IBM, the family moved to Shanghai and later to Taipei. They returned to the U.S. when Pan was in middle school. 
She was drawn to public health after witnessing the deadly impact of earthquakes, typhoons and the SARS epidemic while she was living in Asia. Her interest in health spans the globe.
After the 2010 Haiti earthquake, she wanted to join the relief effort, but at 17, she was too young to accompany aid workers. As soon as she turned 21, she volunteered with Jordan International Aid, which took her to Cambodia to work amid floating villages on Lake Tonle Sap, where she screened children for malnutrition and delivered nutritional supplements. From there she went to Kenya to work at a community clinic, and then to Vieques to assist in disaster relief a year after Hurricane Maria devasted the island, which lies eight miles off Puerto Rico.
During spring break this year, as part of a service-learning project at Mailman, she returned to Puerto Rico to conduct a community-based participatory research project in childhood asthma after the hurricane.
At Mailman, she has found "incredible colleagues, tremendous people doing amazing work provided inspiration and encouragement." She originally decided on public health as a way to have an impact on a whole population, not just individual patients, but now she wants to add an M.D.-Ph.D. to her MPH.
She recalls a podcast that urged listeners to live a curiosity-driven life and "follow the breadcrumbs" wherever they lead.  "I want to use research and patient stories to influence policy on a variety of issues," she said. "I'm following the breadcrumbs."