Here's How You Can Honor Trans Day of Visibility at Columbia This Year
March 31 marks Trans Day of Visibility, and Columbia News has gathered resources, events, and readings on Columbia's trans changemakers and allies.
By
Acacia O'Connor
Kelly Moffitt
March 26, 2021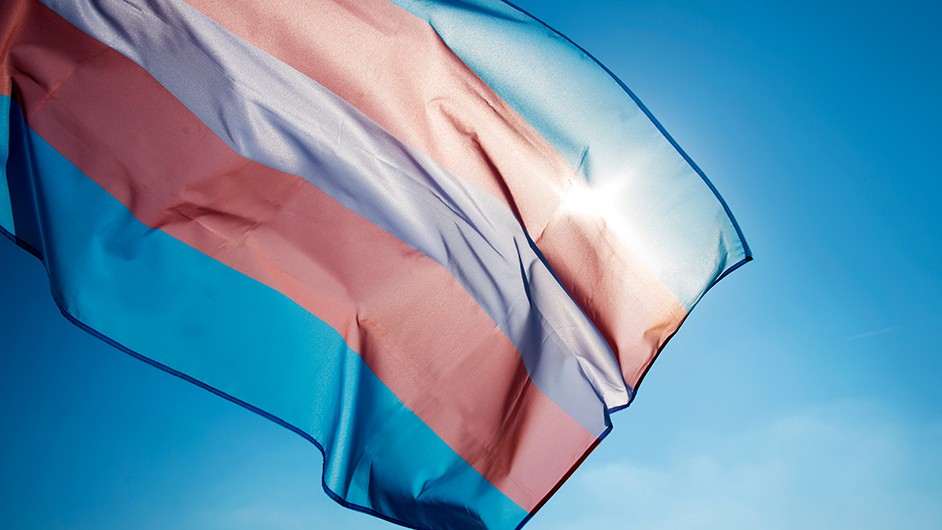 March 31 marks International Transgender Day of Visibility (#TDOV). The day is dedicated to honoring the victories and contributions of transgender and non-binary people while bringing awareness to the work that is still needed to protect trans lives.
To mark TDOV, Columbia News invites you to check out resources for transgender folks in the Columbia community and learn more about how cisgender allies can support their trans peers, coworkers, classmates, and friends. We've also included upcoming events to take part in and suggested further reading to learn more about trans changemakers and allies in the Columbia community. 
RESOURCES
Walter Bockting, PhD, director of the Gender Identity Program at Columbia University Irving Medical Center talks about gender identity, the Columbia Gender Identity Program, and where transgender care is going.
Dr. Bockting spoke to Columbia News about his work, the great strides he's seen in his lifetime and the importance of representation.
The Columbia Gender Identity Program provides compassionate, personalized, and expert care to children, adolescents, adults, and families across the gender and sexuality spectrum.
LGBTQ @ Columbia provides undergraduate students with LGBTQ student group advising, events, education, advocacy, and other services and resources to help all students explore and better understand diverse queer and trans identities, experiences, and communities at Columbia and beyond.
The Trans @ Columbia page offers up-to-date policies, services and resources for Columbia's transgender community, including more information on the University's "preferred name" policy, housing options and more. 
Check out their resource guide for LGBTQ+ community members and allies who want to learn more. 
In late 2020, the Office of the Provost published an LGBTQ+ Resource Guide and companion website, which serves as a comprehensive living repository of campus resources and relays recommendations for how everyone can be better, more visible LGBTQ+ allies. It also includes a specific section on trans resources.
Faculty Development recently led a session on ways to support lesbian, gay, bisexual and transgender students and colleagues, and covers a range of topics including language, support services, and resources.
Columbia Health offers a number of services for transgender and gender-expansive students.
UPCOMING EVENTS
Join Columbia University Irving Medical Center Human Resources for an upcoming event sponsored by the LGBTQ+ Employee Resource Group for a discussion with Jamie Alexander, Founder of RUBIES, a swimwear line for trans girls and nonbinary kids. Jamie and his daughter Ruby spread the message that every girl deserves to shine! Jamie and Ruby's story has been featured on The Today Show, CNN, and The Lily. Open to all Columbia affiliates. RSVP here.
Sponsored by LGBTQ@Columbia and open to all undergraduate students in Columbia College and Columbia Engineering, register for "A Night With Peppermint and Sasha" for this year's International Transgender Day of Visibility, to hear from Peppermint and Sasha Velor about their drag, activism, gender identities, and more. Come with any questions you have for them! RSVP here by March 30. 
Join the Columbia University School of Social Work (CSSW) International Trans Day of Visibility celebration featuring performances by artists D'Lo and Lady Dane Figueroa Edidi. This event is co-sponsored by the CSSW Office of Diversity, Equity & Inclusion, the Office of Student Life, and the Professional Development and Self-Awareness (PDSA) team. Open to Columbia affiliates. RSVP here. 
FURTHER READING
The LGBTQ community has seen immense gains in political power and social recognition, but trans women of color still face daily discrimination and violence, writes Teachers College Lecturer Gregory J. Payton, PhD.
In Trans*, Jack Halberstam, professor of English and comparative literature, explores recent shifts in the meaning and representation of gender and the possibilities for a non-gendered, gender-optional, or gender-queer future. He considers what prompted such an extensive rethinking of gendered embodiment; how a once stigmatized identity became so central to Western articulations of self; and the public response to the new definitions and understandings of sex and the gendered body. Read an excerpt.
Here, Professor Halberstam talks about his books Female Masculinity and The Queer Art of Failure and writing in a voice that is specifically his.
Tey Meadow dedicates her first book "to the kids who are different and the adults who ease the way." Published in 2018 by University of California Press, Trans Kids: Being Gendered in the Twenty-First Century, is about how families navigate this fast-moving social change.
Ezra Young is an impact litigator who takes on cases to ensure the civil rights of other transgender people and to advocate for systemic change and safeguards.
Engineer and computer scientist Lynn Conway is a pioneer of microelectronics chip design and an early advocate for transgender people, having faced challenges in her career when she decided to transition from male to female in 1968.