How Can the World Adapt to a Changing Climate?
In her new book, Columbia Climate School Lecturer Lisa Dale provides key strategies at local and global scales.
July 20, 2022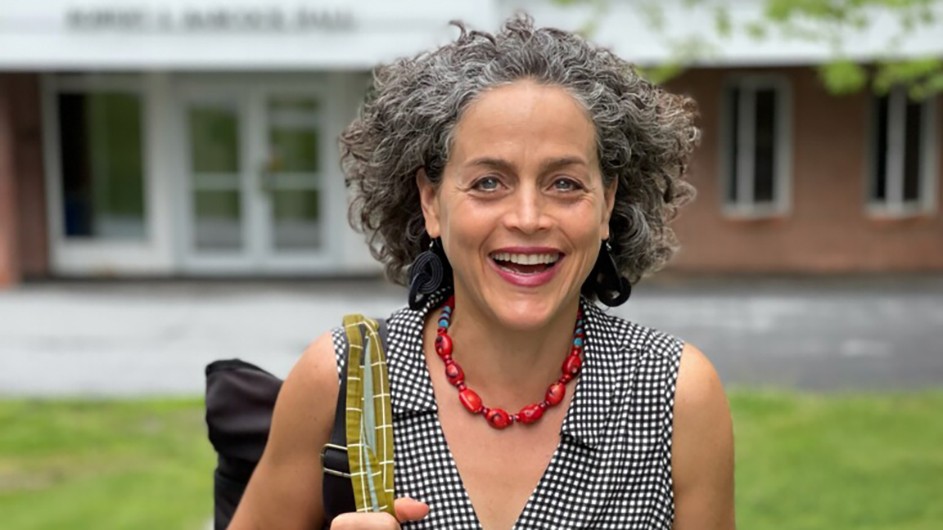 Climate change policy has typically emphasized mitigation, calling for reducing emissions and shifting away from fossil fuels. While these efforts have floundered, floods, wildfires, droughts, and other environmental disasters are becoming more frequent and potent. As the risks escalate, questions increase about how to adapt to a changing climate. How can farmers modify their practices to maximize food security? Can coastal cities protect their infrastructure from rising seas?
In Climate Change Adaptation, Lisa Dale, a lecturer at Columbia Climate School who teaches in the school's Undergraduate Program in Sustainable Development, provides a concise overview of climate adaptation governance. She describes key strategies that governments, communities, and the private sector are now deploying at local and global scales. Dale emphasizes equity and inclusion, considering how climate adaptation policy can account for the needs of historically disadvantaged groups.
Columbia News grabbed a few minutes with Dale to discuss the book, as well as what novels she's hoping to read soon, and who she would most like to invite to a dinner party.
Q. How did this book come about?
A. I've been really taken with the sustainability primer series, published by Columbia University Press, as a way to reach lay audiences. We spend so much of our time in academia talking to each other and ourselves, we sometimes forget how essential it is to step outside of our echo chamber! I was excited to contribute to the series in my area of expertise.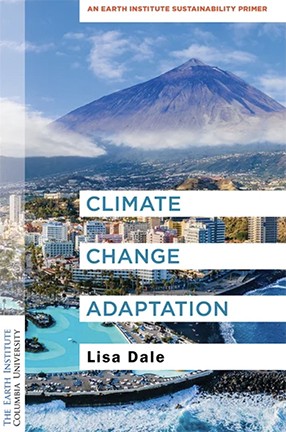 Q. Can you give some examples from the book of successful strategies that governments, communities, and the private sector are now deploying to adapt to climate change?
A. Many creative ideas are starting to bubble up in the literature. Local governments everywhere are experimenting with nature-based solutions, which involve using natural processes and features to serve social needs. For example, green roofs can be installed without engineering expertise or private financing, and they help communities adapt to warmer temperatures by providing cooling effects for buildings and people.
Another example comes from the agricultural sector, where farmers around the world are starting to plant new crops that better align with the new climate in which they live; rebounding yields in those locations offer a promising approach for communities that struggle with food insecurity. 
Q. In terms of equity and inclusion, how can climate adaptation policies account for the needs of marginalized groups?
A. Everywhere, disadvantaged people and communities stand to suffer the most from a changing climate. Unlike climate mitigation policies that seek to reduce greenhouse gases at the country level, adaptation policies are interesting, in part because they tend to happen at the local level. When those policies include a participatory process, it potentially offers a meaningful way for disenfranchised communities not only to have a voice, but to develop and implement strategies that target local needs. 
Q. Any great books you've read lately that you would recommend?
A. One book I loved is The WEIRDest People in the World by Joseph Henrich, a professor of human evolutionary biology at Harvard. He explains how so much of what we think we know about human behavior and psychology comes from a limited sample size: Only wealthy, educated, industrialized, and democratic societies are considered in most scholarship.
I appreciate this perspective, which reminds me that much of the world's population operates with different foundational assumptions, and those cultural touchstones are manifest in vastly different institutions. These realities suggest we should approach climate change adaptation policy with an open mind, and not assume we know much about what faraway communities need or want. The book's viewpoint prioritizes curiosity over certainty, and I find that inspiring. 
Q. What's on your summer reading list?
A. I'm buried in wildfire policy articles this year, as I am working on research in that area out West. But I also always make room for fiction, and have a few novels on my Kindle, patiently waiting for me to find time to indulge—How Beautiful We Were by Imbolo Mbue, and Crossroads by Jonathan Franzen. 
Q. Speaking of summer, any exciting plans?
A. This year I'll be spending most of my summer in the western U.S. Before moving to New York City, I lived in Colorado for 25 years, and have a deep history there. I'll be teaching a field course, Public Lands in the American West, to Columbia undergraduates, and I'm working on wildfire policy research. That research will apply many of the concepts in my book to a complicated setting, where millions of families live in areas with high risk for wildfire. Solutions are elusive, but I will be exploring the relative efficacy of existing policies. 
Q. You're hosting a dinner party. Which three academics or scholars, dead or alive, would you invite, and why?
A. Elinor Ostrom, a political economist, would be my first choice; her work on collective action and common pool resource management inspired my 2002 dissertation research in Ethiopia, and I find myself coming back to her insights regularly.
I also appreciate psychologist Steven Pinker's optimism as a response to the overwhelmingly negative drumbeat of news we consume each day. Along those same lines, I have been gratified to read Oren Cass's analysis on the futility of climate catastrophizing. All three of these scholars offer practical reasons for hope, and I imagine that this dinner party would be energizing!