How to Keep Your Parents Occupied When They Come to Campus for Your Graduation
Editor's note:
This feature from 2022 had so many timeless ideas that we decided to reshare it for the Class of 2023. Congratulations!
April 08, 2023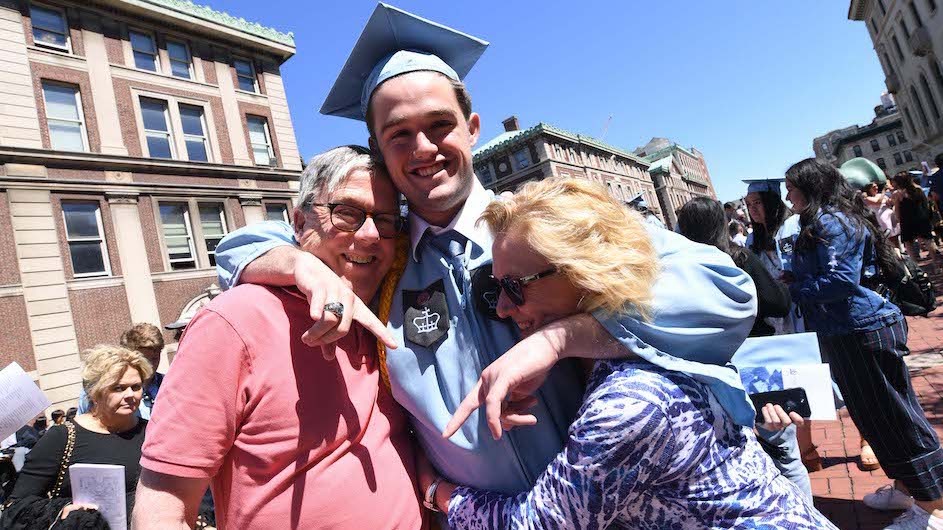 The great news: after a two-year hiatus, graduation is back on campus! The more complicated news: you will now need to entertain your family. There will be plenty of graduation-related events, but you might want to take a short New York City excursion with them, or if you'd like to have some time with your friends, perhaps you can encourage your family to explore the city on their own.
Need more info about graduation season?
Consider some of these activities around New York City, some close to Columbia's campus and some more far afield. Obviously, this is not a comprehensive list, but hopefully it will give you some helpful tips.
Walks Around New York City 
Immigrant Life in Lower Manhattan 
Experience what life was like for millions of immigrants on the Lower East Side with a tour of the Tenement Museum on Orchard Street. You can reserve tickets a month in advance. If you want to delve deeper into Jewish immigrant life in the neighborhood, take a self-guided tour out to the Museum at Eldridge Street (the museum is closed on Saturday).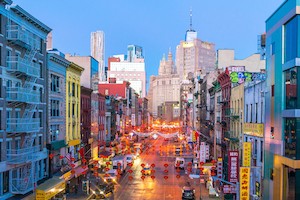 Hungry yet? Walk west to Mott Street or Pell Street below Canal Street to Manhattan's Chinatown for some dim sum or Peking duck at the one of the myriad of the neighborhood's incredible restaurants. If you have room for dessert, stroll over to Little Italy's Ferrara's for gelato, canollis, or other Southern Italian treats. It's touristy, but delicious.
Art, Nature, and Food
New York City has some of the best museums in the world, but if you've already visited the major ones, head downtown to Chelsea. Meander through the many art galleries along the far west side in the upper-20s to mid-20s. After your art-gazing, head outside to walk south on the beautiful High Line.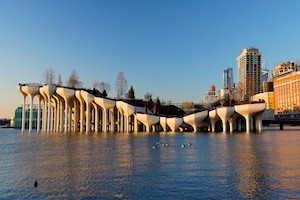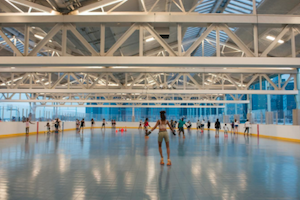 After your roller skating workout, enjoy an ice cream cone by the light house under the Brooklyn Bridge in DUMBO. Not done for the day? Jump on a ferry from the DUMBO/Fulton Ferry Station to Governor's Island. Rent a bike to explore the 172-acre park that boasts the "Slide Hill" playground for your younger relatives and the "Hammock Grove" for your older ones who might need a nap by now. Food vendors are located on the island. Keep an eye out for new options as more should open up in May. When you're done, take a ferry that drops you off in Lower Manhattan near Battery Park.
Happenings Around Campus
Take in some great new productions from the School of the Arts' New Plays Festival. 
---
Note: Check back in as graduation approaches. As we get more information about campus-related events, we will update this article.