Institute for Ideas and Imagination Announces New Class of Fellows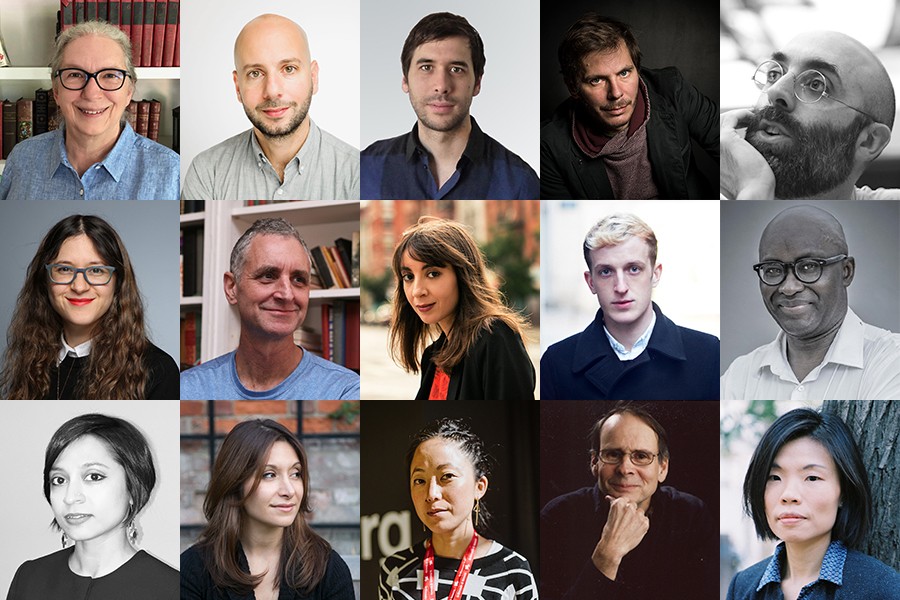 Columbia's Institute for Ideas and Imagination has announced its second cohort of Fellows, a group of 15 distinguished scholars, writers, and artists who will begin their residencies in September 2019. Housed at Reid Hall, home to Columbia Global Centers | Paris, the Institute is a presidential global initiative and aims to promote collaboration across the creative arts and academia through residential and short-term fellowships, workshops, conferences, exhibitions, and artistic events. Its primary goal is to foster interactions between the scholarly and the artistic imagination.
Mark Mazower, founding Director of the Institute and the Ira D. Wallach Professor of World Order Studies in Columbia's History Department, said: "The second class of II&I Fellows underscores the Institute's desire to explore what scholars and creative artists can learn from one another. The work of the 2019-20 Fellows ranges across nuclear physics and colonial architecture, documentary film-making, poetry and the soundscape of the body, the social crisis in Europe and the global plight of the refugee. At the Institute Columbia faculty will be joined by brilliant thinkers, writers, composers and artists from Peru, Guatemala and Morocco, India, Iran, Israel, France and Cameroon."
"This second cohort of Institute Fellows confirms that the golden age of Columbia's Reid Hall has truly begun," said Paul LeClerc, Director of Columbia Global Centers | Paris, who along with Professor Mazower guided the Institute's development. "The Institute, which grew out of a faculty conversation guided by President Bollinger, would not have been possible without the extraordinary generosity of our donors, and we are deeply grateful to them for their support."
Two of the 2018-19 Institute Fellows have collaborated on a work that will open the 2019 BBC Proms in London this summer. Long is the Journey--Short is the Memory is by composer and Francis Goelet Assistant Professor of Music Zosha Di Castri, with an original text by Abigail R. Cohen Fellow, novelist and film-maker Xiaolu Guo. Guo will be on the Morningside Heights campus next year, teaching for EALAC, ICLS, and the School of the Arts. 2018-19 Fellow Zaid Jabri will be at Columbia's Society of Fellows in New York, working on an opera with Anthropology professor Roz Morris and Barnard's Africana studies professor Yvette Christiansë.  "We look forward to welcoming members of the Columbia community to our events whether in Paris or New York," said Mazower, "and to continuing to work closely with faculty, researchers and graduate students across the University."
2019-2020 Fellows
Katherine Ewing, Professor of Religion, Columbia University. An expert on the ethnography of Islam, Ewing has run a Luce-funded project on "Rethinking Public Religion in Africa and South Asia." Until recently, she served as Director of Columbia's Institute for Religion, Culture and Public Life. At the Institute, she will work on a comparative ethnography of Sufism in Mauritania, Morocco, and Senegal.
Ralph Ghoche, Assistant Professor of Architecture, Barnard College. A historian of French 19th century architecture and urbanism, Ghoche has recently completed Ornament and the Renewal of Architecture in France: from History to Nature (1830-1870), which will appear in 2020.  He is currently working on a project that examines how the Catholic Church reshaped urban space and the built environment in colonial Algiers.
James Graham, Director of Columbia Books on Architecture and the City and adjunct assistant professor, GSAPP, Columbia University. His writing explores the intersections of architecture, applied science, environment, and politics. His research at the Institute will examine climate, nationality, and architectural design in the Soviet Union in the 1920s and 1930s.
Emmanuel Gras, documentary film-maker, France. His last film, Makala, won the Critics Week Grand Prize at the Festival de Cannes in 2017. In his first feature film, Bovines, Gras explored the fundamental otherness of animals. At the Institute, he will be working on a new film that follows a team of scientists in an experimental animal laboratory.
Eduardo Halfon, writer, Guatemala. He is an internationally-renowned writer who has published fourteen books of fiction. Halfon was recently awarded Guatemala's National Prize in Literature, and he is also the recipient of the Roger Callois Prize in France. His work The Polish Boxer has been translated into ten languages. At the Institute, he will continue his research into his family's history.
Roni Henig, lecturer in Hebrew literature, Columbia University. Her work explores the political and literary tensions surrounding the rhetoric of linguistic revival and the adoption of Hebrew as a national language in the 20th century.
Emlyn Hughes, Professor of Physics, Columbia University. The founding director of the K=1 Project: Center for Nuclear Studies, Hughes is the author of over 800 refereed publications in particle, nuclear, and atomic physics. He is currently performing an assessment of radioactive contamination in the Marshall Islands from the U.S. nuclear weapons testing program, as well as developing new teaching tools on nuclear weapons and testing.
Bouchra Khalili, visual artist, Abigail R. Cohen Fellow, Morocco. Her work in film, installation, and prints has been included in major international exhibitions such as documenta 14, the 55th Venice Biennale, the 18th Sydney Biennale, and the 10th Sharjah Biennale. She has had solo exhibitions at the Museum of Fine Arts, Boston, Jeu de Paume National Gallery (Paris) and the Museum of Modern Art. During her fellowship, Khalili will work on a video installation that takes as its starting point a forgotten part of the struggle for equal rights for immigrants in France.
Edouard Louis, writer, France. His three novels, History of Violence, The End of Eddy, and Who Killed my Father? have been translated into more than twenty-five languages and have made him one of the most celebrated authors of his generation. He is also the editor of a collection of essays about the French sociologist Pierre Bourdieu. His work has appeared in The New York Review of Books, among many other publications.
Image Carousel with 4 slides
A carousel is a rotating set of images. Use the previous and next buttons to change the displayed slide
Slide 1: Photo credit Ferrante Ferranti

Slide 2: Photo credit Ferrante Ferranti

Slide 3: Photo credit Ferrante Ferranti

Slide 4: Photo credit Ferrante Ferranti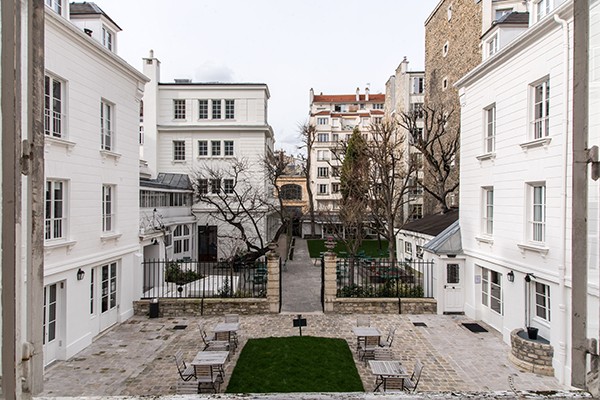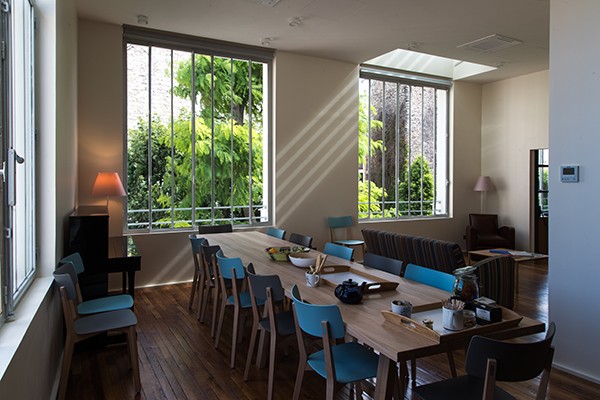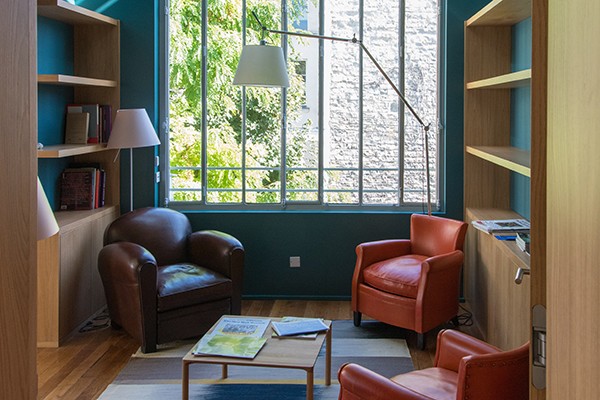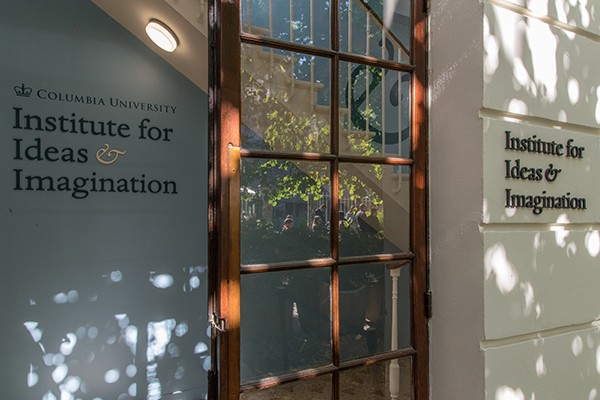 Previous
Next
Achille Mbembe, Research Professor in History and Politics, the University of the Witwatersrand, Cameroon/South Africa. He will be working at the Institute on a study of the government of human mobility and the impact of "fast capitalism" and networked technologies on Africa. His books include De la postcolonie and Critique de la raison nègre, both of which have been translated into multiple languages.
Debashree Mukherjee, film and media studies, Department of Middle Eastern, South Asian and African Studies, Columbia University. She edits BioScope: South Asian Screen Studies and curates film exhibitions. Her first book presents a practitioner's eye view of the Bombay film industry in the last decades of British colonial rule. In Paris, she will begin research for a new book project exploring media and migration across the Indian ocean.
Dina Nayeri, writer, Abigail R. Cohen Fellow, Iran/United Kingdom. Her widely-acclaimed fiction and non-fiction work has explored themes of immigration, displacement, the refugee crisis, and the Iranian diaspora. At the Institute, she plans to embark on a new book that will examine the concept of truth in oral histories, including the refugee narratives that emerge in times of crisis. She is the winner of the 2018 UNESCO City of Literature Paul Engle Prize, and her work has appeared in The New York Times, The New Yorker, Granta, and The Guardian.
Pauchi (Paula Christina) Sasaki Otani, composer-sound artist, Peru. She is a violinist, flautist, and composer whose pioneering work with self-designed instruments has been recognized in residencies and commissions across the world, including at the 2018 Venice Biennale. Philip Glass, her mentor under the Rolex Arts Initiative, has described her as "an artist at the top of her field." At the Institute, Sasaki Otani will be developing her sound sculpture, the "Speaker Dress" (SD), to build SD3 that explores the female body as a cartography and site of war.
William Sharpe, Professor of English, Barnard College. He specializes in the literature, art, and culture of the modern city. His latest book, Grasping Shadows was named a Choice Outstanding Academic Title. New York Nocturne won the MSA Book Prize. In Paris, he will be working on a visual history of walking, from the first human footprints to the first step on the moon.
Fiona Sze-Lorrain, poet, translator, editor and zheng harpist, Abigail R. Cohen Fellow, France. She works in English, French, Chinese, and Spanish. Her most recent volume of poetry, The Ruined Elegance, was a finalist for the Los Angeles Times Book Prize and one of Library Journal's Best Poetry Books. She has translated several volumes of contemporary Chinese-language, French and American poetry, and coedited three anthologies of international literature. She will be working on a new collection of poems at the Institute.
Institute for Ideas and Imagination at Columbia University
For further details about our Fellows and their work, the Institute and its mission, or our fellowships and how to apply for them, please visit our website at ideasimagination.columbia.edu. We welcome short-term visits by Columbia faculty, and we support and host workshops and conferences.
The Columbia Institute for Ideas and Imagination is made possible by the generous support of the Areté Foundation, the Andrew W. Mellon Foundation, the Stavros Niarchos Foundation, and Daniel Cohen, and with additional gifts from Judith Ginsberg and Paul LeClerc, Olga and George Votis, the EHA Foundation, and Mel and Lois Tukman.