Invest in Public Infrastructure
Our country's infrastructure desperately needs our attention, and the Biden administration should prioritize four areas to help revitalize it.
January 08, 2021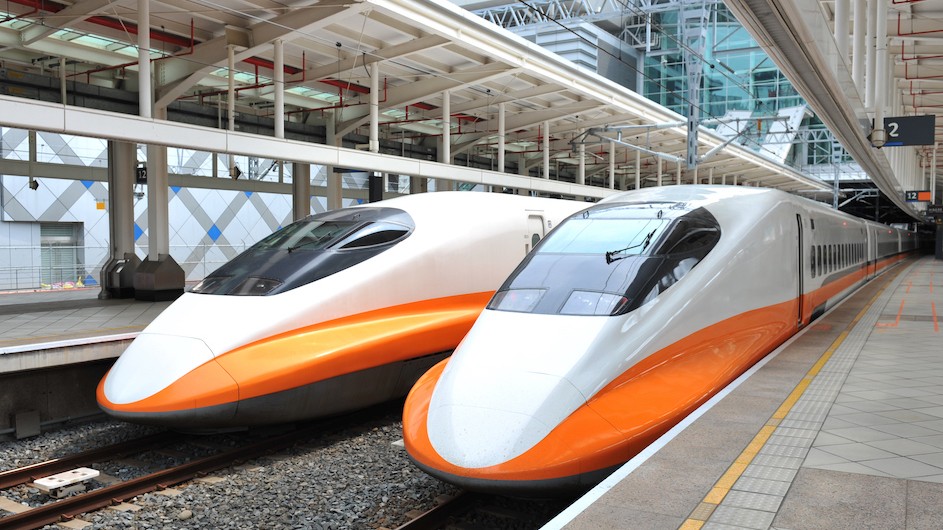 When President-elect Joe Biden is sworn into office this month, his administration will have a long to-do list for those first 100 days. Columbia News asked faculty members from across the University to identify the most pressing issues facing the country and offer possible solutions.
---
More than 80 percent of Americans live in places we call urban: cities, towns, and suburbs. Infrastructure powers these places and makes them run. But our infrastructure, much of it built in the 20th century, is crumbling. And it no longer meets our needs for accessibility and mobility. The water crisis in Flint, Michigan, has its roots in aging pipes. Amtrak, the lone interstate train service, can at best travel at a fraction of the high-speed rails in France, Japan, or China. Why is the U.S., a global hub of technological innovation, so far behind in infrastructure? Because too many politicians and local officials see infrastructure as a line item in the expenditure column of budgets instead of an investment that can pay long-term dividends.
Investing in infrastructure is good public policy. And it is sorely needed, as we witness the devastating effects of the pandemic on American cities. Take the example of public transportation: New York City's subway system now runs at about one-third of its pre-COVID ridership, and other cities are at even lower levels. Municipal transit agencies face daunting budget shortfalls and are cutting services. A vicious cycle awaits: less dependable public transit results in fewer people remaining in cities. 
The Biden administration can break this cycle and deal with other infrastructure crises. Here is what the administration needs to prioritize in its first 100 days (and beyond):
1. Mass transit
The first order of business for infrastructure investment in the new presidency must be to expand federal aid to local and regional transit operators. This aid should prioritize mass transit services because of their equalizing effects on residents most in need of mobility. Just look at how mass transit provides accessibility in cities around the world: double-deckers operated by Transport for London; bus rapid transit in Bogota; and modern subway services in Hong Kong, Shanghai, and Singapore each carry more than a million passengers daily.
2. National Infrastructure Bank
These global transit services have something that most of our own do not: modern facilities. Acquiring these, in light of the dire state of our infrastructure, calls for longer-term and larger-scale public investment. An idea circulated during the Obama administration remains sound, a national infrastructure development bank. Many U.S. states have bond banks, but they rely on pooling private finance and are confined to small projects. A national infrastructure bank offers the promise of comprehensive policies to shape projects to achieve economic, social, and environmental benefits.  
3. Environmental Stewardship 
Investing in infrastructure also must center on environmental stewardship, aiming for carbon-neutral and climate resilience. There is much needed attention now on energy transition, with mobility and transport infrastructure at the heart of this transformation. We are in dire need for a similar focus on the infrastructure of managing solid waste and reducing its footprint. Look no further than to Japan's use of compression landfill, necessitated by the country's island geography and relative lack of space. We are running out of places for conventional landfill and, barring investment in alternative infrastructure, have limited options as China and other countries turn away from waste imports. An infrastructure for reducing, re-using, and recycling waste not only is good for the environment, but also generates green jobs. Federal mandates can fast track such practices, much in the same way as air quality standards have been instrumental.
4. Digital Infrastructure
A national infrastructure policy cannot be complete without addressing the patchwork of digital infrastructure that has left large swathes of the U.S. further behind. We have seen its impact during the pandemic when remote learning is next to impossible in low income and marginalized communities. Just as the interstate highway system has opened up places for businesses and populations during the past century, a digital infrastructure with fast and reliable connectivity is essential for shaping national and local geographies with more equitable outcomes in the next century. The dividends that will be paid for investing in this and other infrastructure systems will be valuable for many generations to come.
---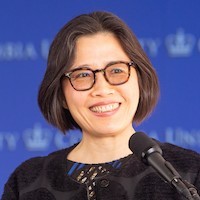 Weiping Wu is professor of urban planning at Columbia Graduate School of Architecture, Planning, and Preservation (GSAPP) and director of the M.S. urban planning program. She also is on the faculty of the Weatherhead East Asian Institute and Columbia Population Research Center.
This column is editorially independent of Columbia News.