Ira Katznelson Finishes Term as Mary Boyce Becomes Provost
Katznelson began his tenure as Interim Provost in 2019 and helped Columbia navigate through the darkest days of the COVID-19 pandemic.
June 30, 2021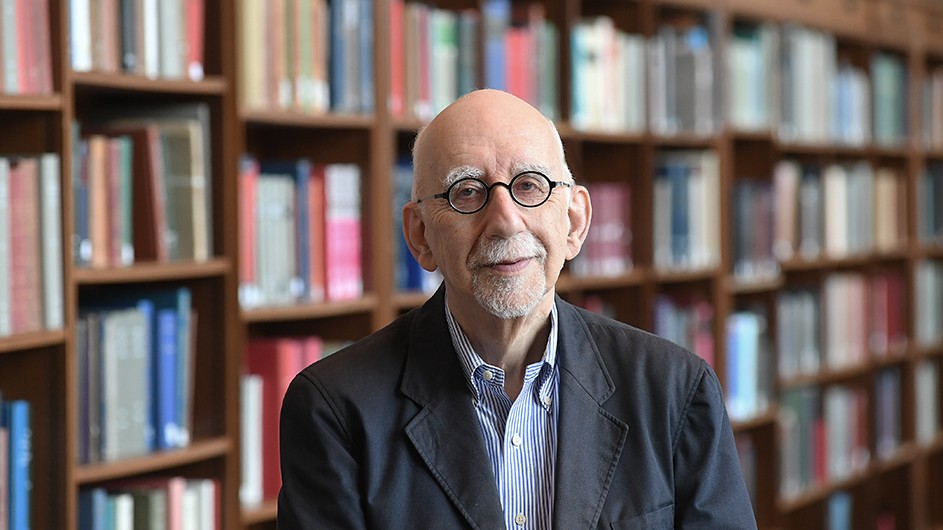 Ira Katznelson is officially stepping down as Interim Provost, after a nearly two-year tenure that saw Columbia through a period of singular challenge and change. He is the Ruggles Professor of Political Science and History and Deputy Director of Columbia World Projects and will return, full time, to his work as a scholar and teacher. His successor, Columbia Engineering Dean Mary Boyce, begins her term as Provost on July 1, 2021.
A scholar of American politics and history, Katznelson served as the university's chief academic officer throughout the COVID-19 pandemic. He was very involved in the March 2020 process that oversaw the necessary and swift closure of campus facilities and the pivot to online learning. With senior administrators, he worked to manage the institution's finances that were under pressure, while investing in remote learning, health and safety, and support for units on campus that were suffering heavy losses. He also served as a lead communicator to the university community throughout the pandemic, sending out regular decision-making and policy updates. Most recently, working closely with University COVID director Donna Lynne, he has been guiding the reopening of the campuses.
In April of last year, Katznelson was asked to stay on as Interim Provost, and he agreed. At the time, President Lee C. Bollinger wrote, "We are extremely fortunate to have in Ira a remarkably distinguished scholar and teacher who knows and cares about the university as much as anyone in the world, who is a friend and colleague of exceptional intellectual grace and warmth, and who is working tirelessly to help us address the COVID-19 crisis."
Throughout the pandemic, Katznelson continued to prioritize faculty diversity and inclusion initiatives, authorizing and enhancing a process to recruit diverse scholars through a period of great financial strain and limitations on hiring. He chaired a University Task Force on the Fourth Purpose and convened a university-wide committee to consider campus names and symbols associated with enslavement, racial hierarchy, and other forms of systemic injustice. In partnership with Gerry Rosberg, he led negotiations with unionizing postdoctoral workers and graduate students, leading to the successful ratification of an agreement with postdoctoral researchers and associate research scientists and scholars. Under Katznelson's leadership as chair of the University's Tenure Review Advisory Committee, more than 100 scholars were added to the ranks of tenured faculty.
"It has been a great honor to help the university—my alma mater and intellectual home—navigate this challenging time. I am delighted to pass the mantle to Mary Boyce, an outstanding scholar and a bold, transformative leader," Katznelson said.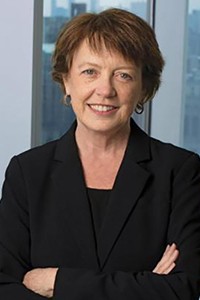 Mary Boyce will take over as Provost after having served as dean of The Fu Foundation School of Engineering and Applied Science and the Morris A. and Alma Schapiro Professor of Engineering for eight years. She brings to her new role the talents of a skilled administrator, scientist, and scholar and will draw on her deep knowledge of Columbia and its academic community. Under her leadership as dean, teaching and research have thrived at Columbia Engineering, bolstered by the recruitment of leading faculty, a commitment to interdisciplinary work, successful fundraising, new educational programs and initiatives focused on entrepreneurship, innovation, and design, and the renovation and expansion of laboratory and classroom spaces. Boyce was famously responsible for co-leading a group of experts from Columbia Engineering and Cornell Engineering to develop a plan for the reconstruction of the L train subway tunnel that avoided shutting down the line. The tunnels had been severely damaged by Hurricane Sandy.
As Provost, Boyce will prioritize collaborations among scholars and researchers from different schools and disciplines across the university to advance basic research and maximize translational impact. She also plans to expand and strengthen relationships with partners in the government, public, private, and non-profit sectors. Underpinning these efforts will be a focus on advancing excellence by attracting talented faculty and researchers from diverse backgrounds and disciplines.
"I am honored to be taking on the role of Provost, following Ira's exemplary and inspiring example," said Boyce. "Ira has a wisdom and magic that brought us even closer together as one community as we collectively confronted the many challenges to our education and research mission during this pandemic. This unity makes me ever the more optimistic about the incredible present and the bold future ahead for Columbia."
When I first came to Columbia," she continued, "I saw a unique opportunity to expand engineering collaboration and interdisciplinary efforts across the many fields of expertise of Columbia as well as outside the university. As Provost, I look forward to taking an even broader perspective, advancing engagement across disciplines in a more powerful way, and helping Columbia achieve the next level of impact."
In his announcement of her appointment, President Bollinger wrote, "Mary is an accomplished scholar, an effective leader, and a consummate University citizen. I am delighted she has agreed to serve as Provost and look forward to working even more closely with her in the years to come."