Little-Known Links Between Literature and Medicine Are Examined in a New Book
Arden Hegele explores what Jane Austen and Alfred Tennyson shared with anatomy and pathology in "Romantic Autopsy."
March 23, 2022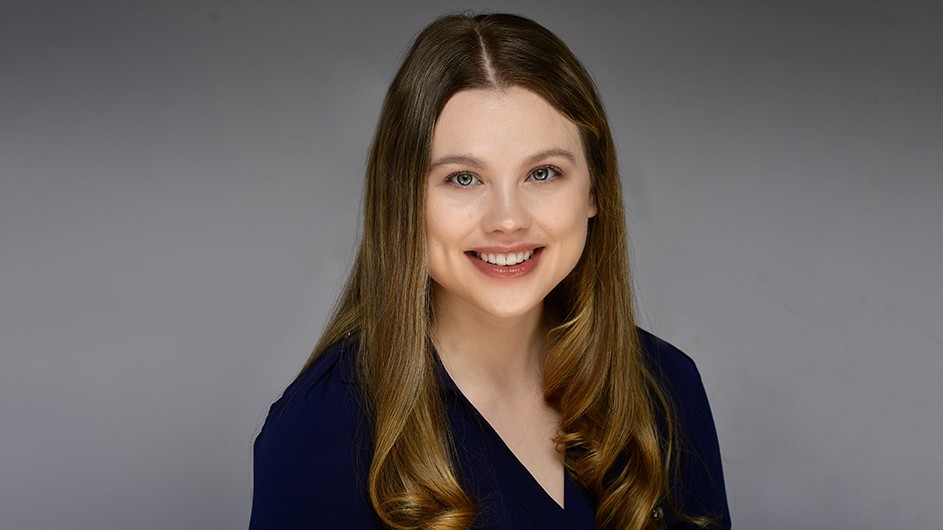 In Romantic Autopsy: Literary Form and Medical Reading, Arden Hegele, a lecturer in the department of English and Comparative Literature, and a faculty member in Medical Humanities and Medical Humanities and Ethics at Columbia University Irving Medical Center, considers a moment at the start of the 19th century, when literature and medicine seemed embattled in rivalry. In fact, the two fields collaborated to develop interpretive analogies that saw literary texts as organic bodies and anatomical features as legible texts. Together, Romantic readers and doctors elaborated protocols of diagnosis-practices for interpretation that could be used to label disease, and to understand fiction and poetry.

This volume puts essential works of British Romantic literature that seem at first to have little to do with medicine—such as the lyrics of William Wordsworth, the elegies of Percy Shelley and Alfred Tennyson, and the novels of Mary Wollstonecraft, Jane Austen, and Mary Shelley—back into conversation with emergent medical disciplines of the period: anatomy, pathology, and psychiatry.
Hegele discusses the book with Columbia News, along with which books she's read recently that she would recommend, what she's teaching this semester, and guests she would like to invite to a dinner party.
Q. How did you come up with the idea for this book?
A. When I first read the Romantic poets, I was surprised to see how they were both conscious of and resistant to the medical science of their day. Reading Wordsworth's lyrical ballads, where he writes the memorable line, "We murder to dissect," was a turning point for me in seeing how the motifs of medicine were integral to literary works, which seemed at first to have nothing to do with medicine (and everything to do with critical reading). Noticing that strange, metaphorical presence of medicine in Romantic writing was the catalyst for this book.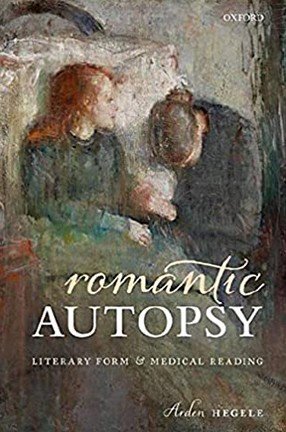 Q. Why did early-19th-century readers of British romantic literature and doctors of that period come up with interpretive analogies that could be used to diagnose disease, as well as understand fiction and poetry?
A. It wasn't always a deliberate collaboration. In the late 18th century, innovations were occurring so quickly in both literature and medicine that they looked to one another for structures of thought that might help to describe their own creative progress. Medicine was just beginning to be conceived of as a lab-based science, with anatomy and pathology newly added to professional training after the French Revolution.
Romantic poets and novelists held new beliefs that the literary text had an "organic" nature, which they thought mirrored human vitality and growth. This language of "organicism" permeated both medical science and poetic theory. The great Romantics were omnivorous readers, and they made real interventions in medicine: Samuel Taylor Coleridge coined the terms "bipolar," "psychosomatic," and "neuropathology," and Mary Wollstonecraft "conversed, as a man with men, on anatomical subjects." Romantic literature and medicine collaborated because the cultures were closer in some ways than they are today.
Q. How might lessons from the humanities apply to medicine today, and vice versa?
A. At the end of the book, I make what might seem like a surprising turn: While it is a truth universally acknowledged that medical practice can benefit from humanistic competencies (like sensitivity to narrative or historical awareness), I go further by saying that we in the humanities can learn from medicine, too.
How can innovations in medicine—from precision medicine to the neuroscience of creativity—reshape how we think about how we apprehend, analyze, and circulate information in language? Like the Romantics' medical formalism, such questions cut across critical reading and medical science. I hope to think more about them in a new work on the rhetorical strategies of medical denialism.
Q. What are some books you read recently that you would recommend, and why?
A. Kazuo Ishiguro's Klara and the Sun is a remarkable book, which imagines, in deceptively simple terms, what our near future might look like—from gene-editing in children to AI caregivers, who are more feeling than the humans they serve. I am also starting Aleksandr Solzhenitsyn's Cancer Ward, both for its relevance for medical humanities and for its historical insight into the state of the world.
Q. Are there any classic novels that you only recently read for the first time?
A. I'm reading Joseph Sheridan Le Fanu's 1872 collection of five stories, In a Glass Darkly, now. I'd read one of them, the vampire novella "Carmilla," on its own, but the other stories in the collection are new to me. The frame narrative is striking and relevant to my interest in physician-narrators gone bad. In a Glass Darkly will appear in my new course in 19th-century Gothic literature.
Q. What are you teaching this semester?
A. A core course for the new major in Medical Humanities called Contradictions of Care. The students are reading philosophy, bioethics, and literature. They are also working with the Columbia Student Service Corps at CUIMC to perform weekly wellness checks on seniors in Washington Heights. My other class is Literature Humanities.
Q. You're hosting a dinner party. Which three academics or writers, dead or alive, would you invite, and why?
A. Mary Wollstonecraft and Clara Schumann, who were both mothers at the top of their profession. And the post-prison Oscar Wilde, who deserves a good dinner.
---
Check out Books to learn more about publications by Columbia professors.