Looking Back at a Tumultuous Pandemic Year at Columbia
Columbia News takes a photographic look back at a pandemic year when a threat like none we had ever experienced changed everything about how we operate as a University and how we cope as a community. 
March 2020: The World Stands Still
Students leave campus and Columbia moves online as New York and the world grapple with the health risks of COVID-19. The city goes quiet and the Morningside Campus and its neighboring streets have an eerie, uncharacteristic stillness.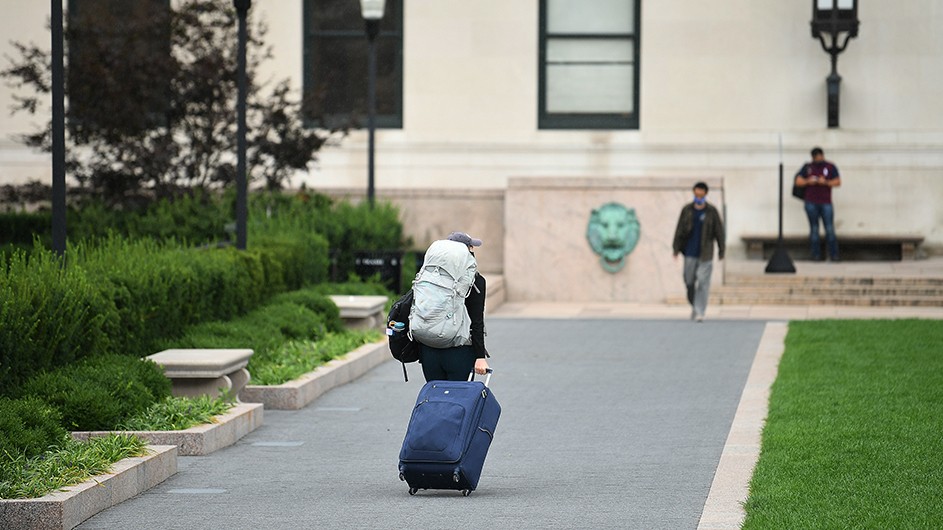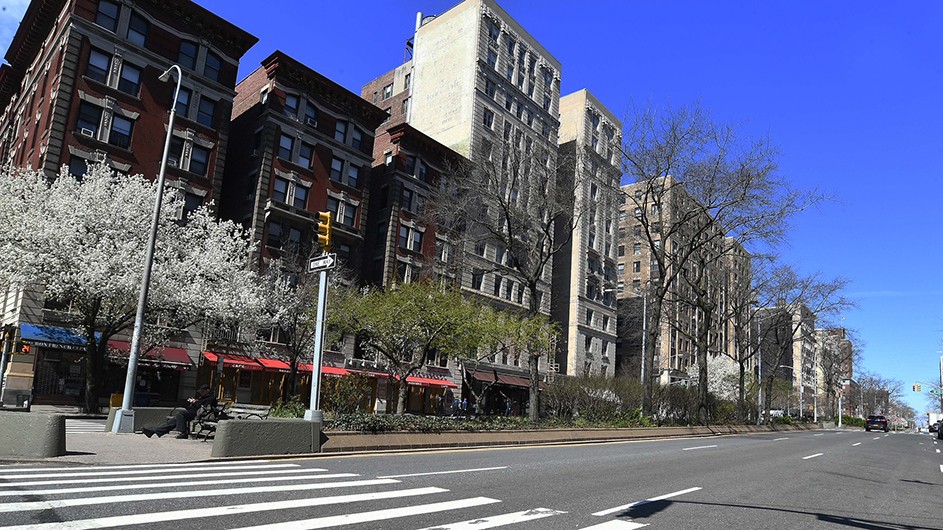 Spring 2020: Essential Workers Report for Duty and Graduation Goes Virtual
A grateful Columbia community gets to work remotely as our essential workers keep the University running and face the healthcare crisis.
In May, the Class of 2020 comes together in an around-the-world celebration. Virtual Commencement doesn't look or feel the way we had hoped, but the pride and joy remain.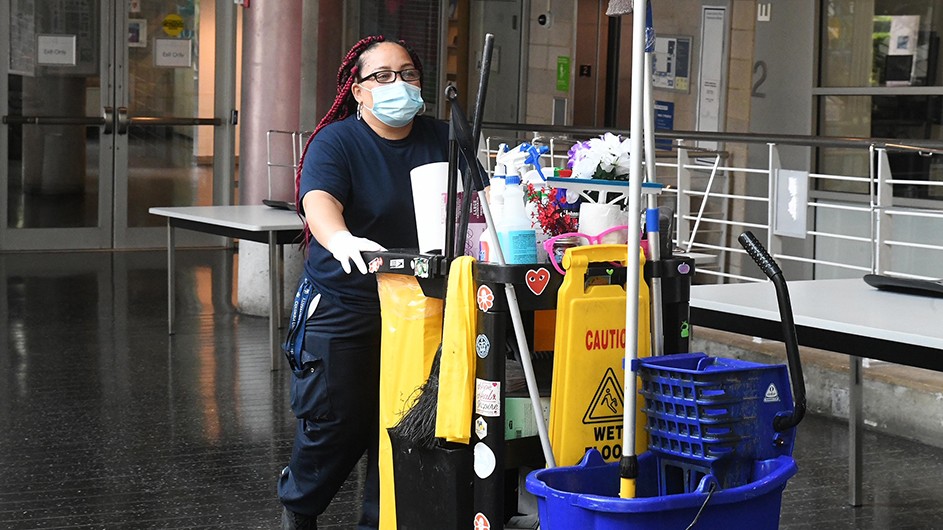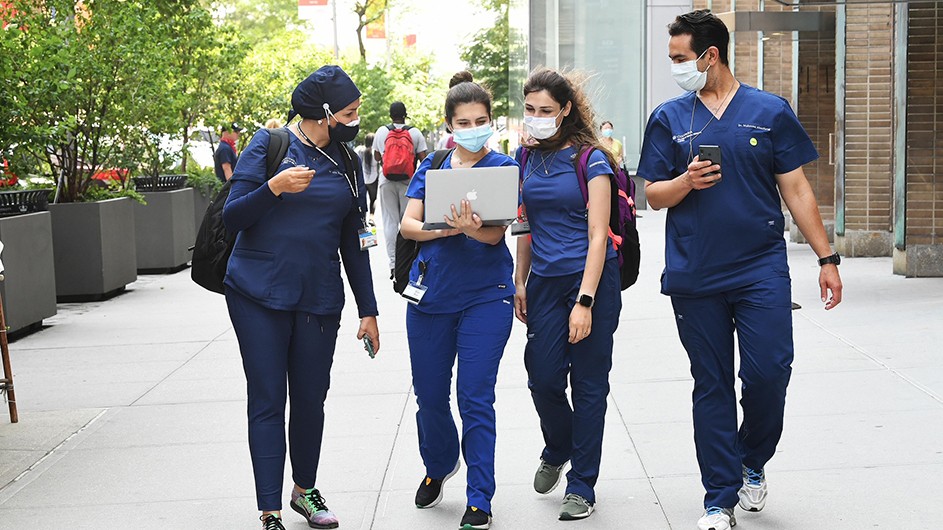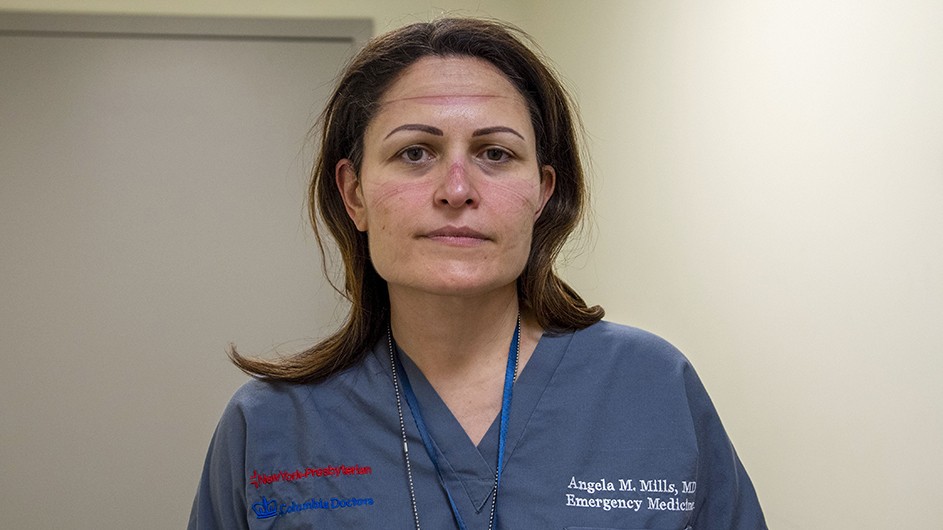 Summer 2020: Protest and Community Relief
Our community stands together during a summer of protest against anti-Black violence. And COVID-19 pushes the food insecurity crisis to new levels, which the University faces through relief programs and partnerships that include the Columbia Neighbors Food Relief Fund and Columbia Dining producing 1,000 meals a day for St. John the Divine's local food distribution program with City Harvest.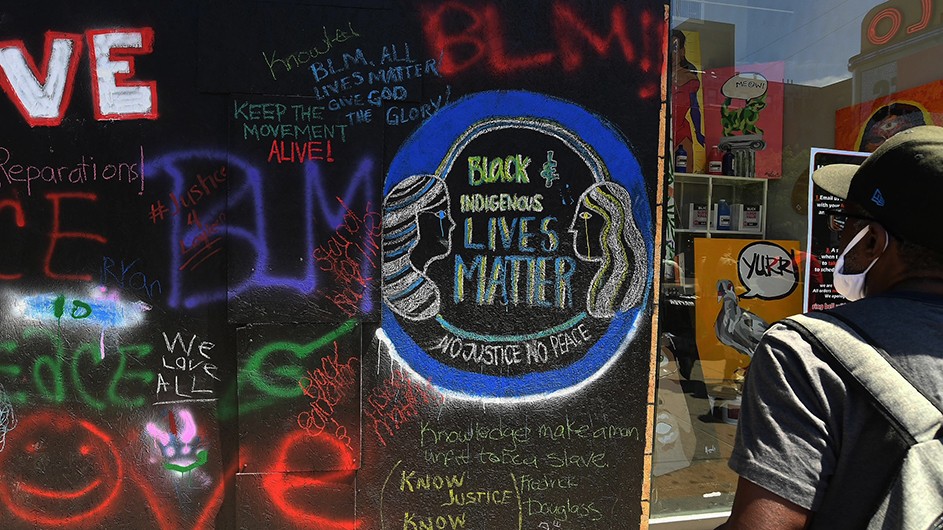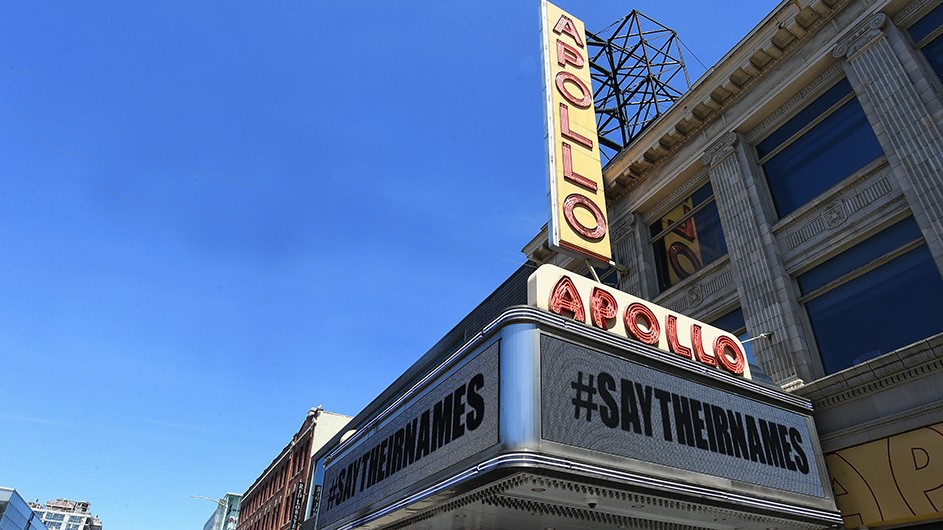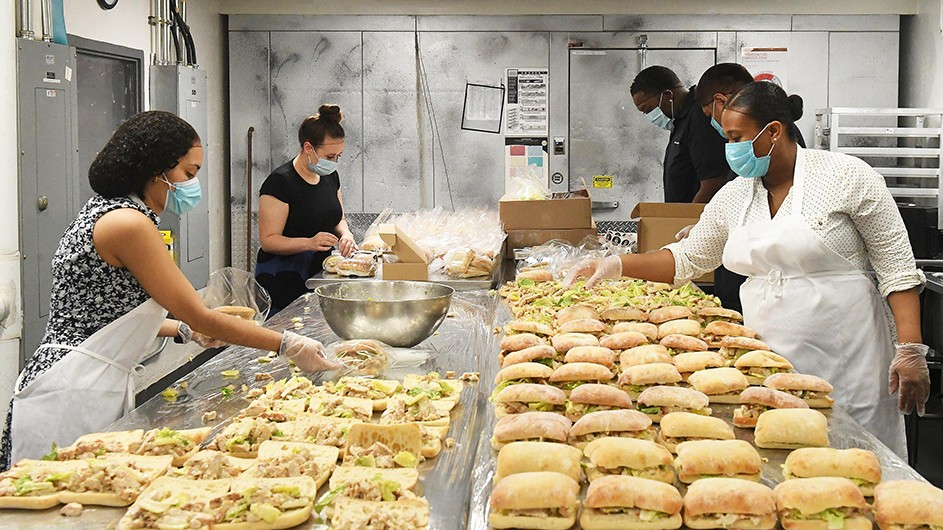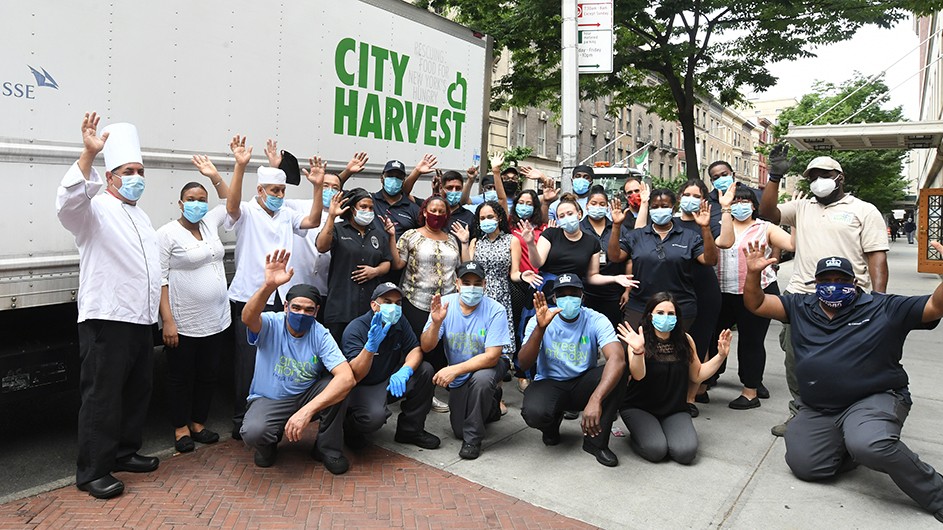 Fall 2020: Campus Reopens for Hybrid Learning and Research
In-person teaching, learning, and research return to campus on a small scale and with rigorous health protocols in place. Virtual courses and hybrid classrooms become the norm and the weather makes socially distant learning possible almost anywhere on campus.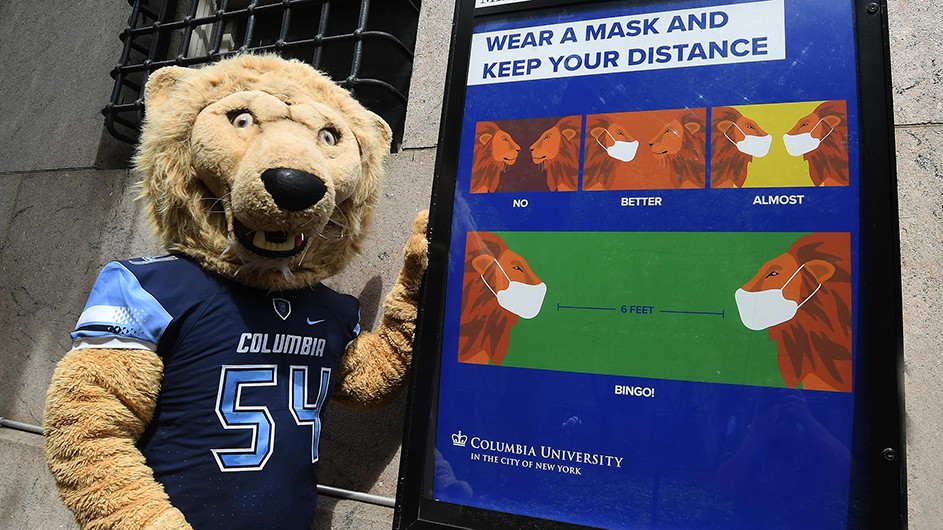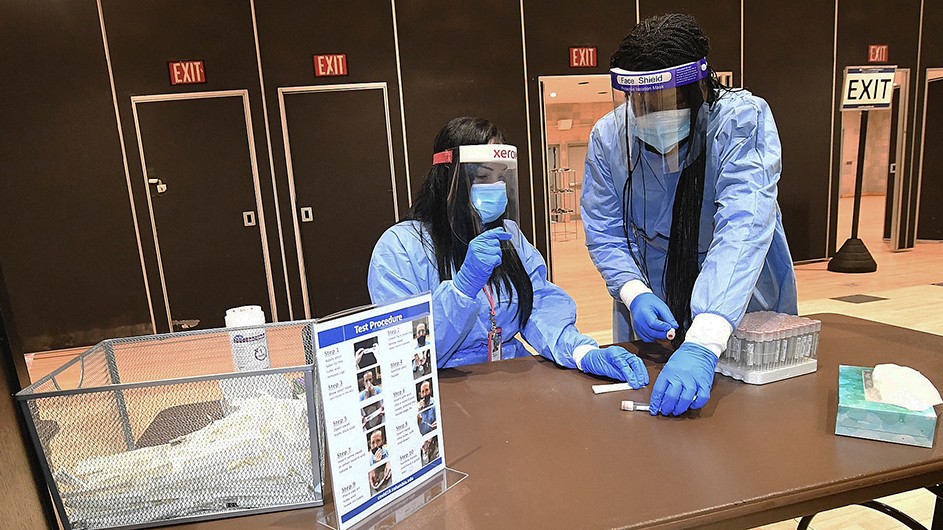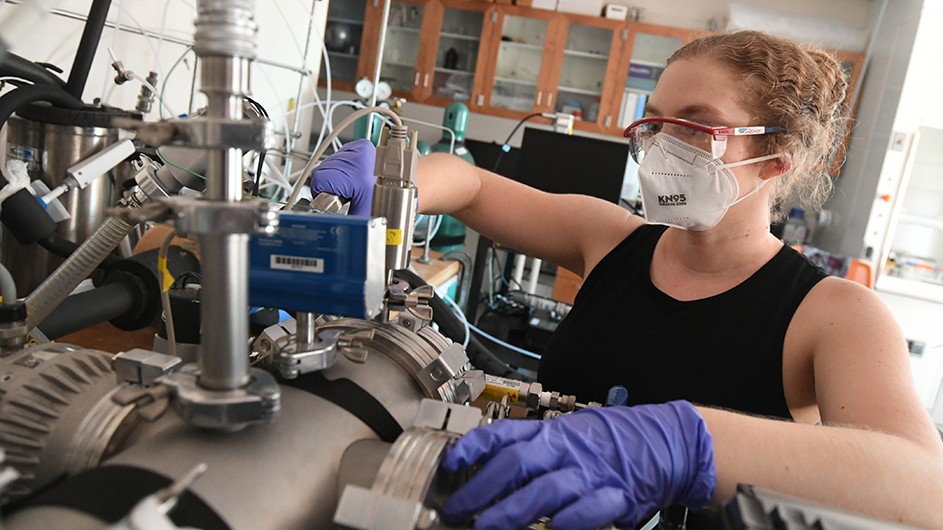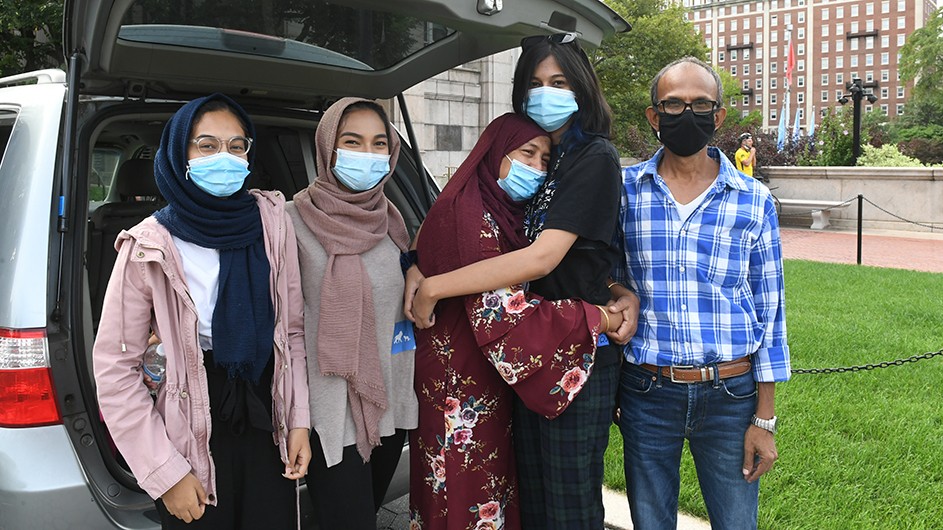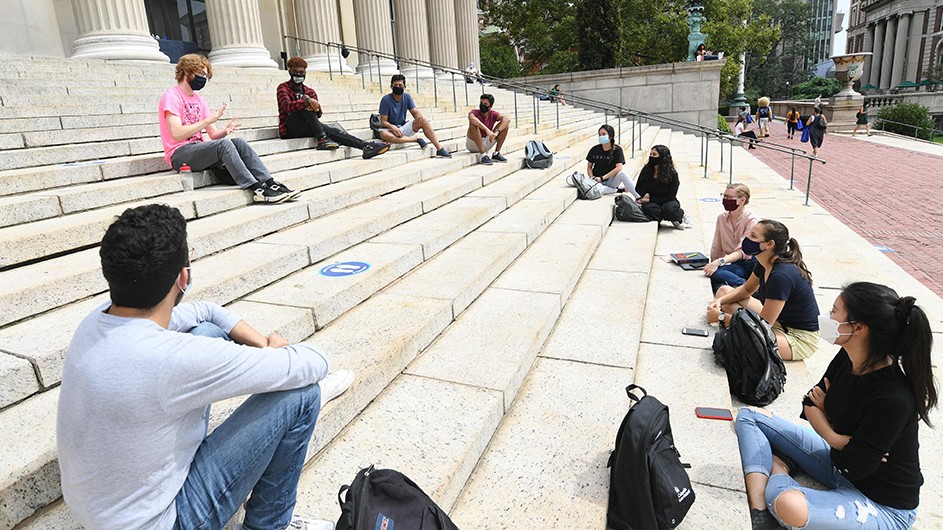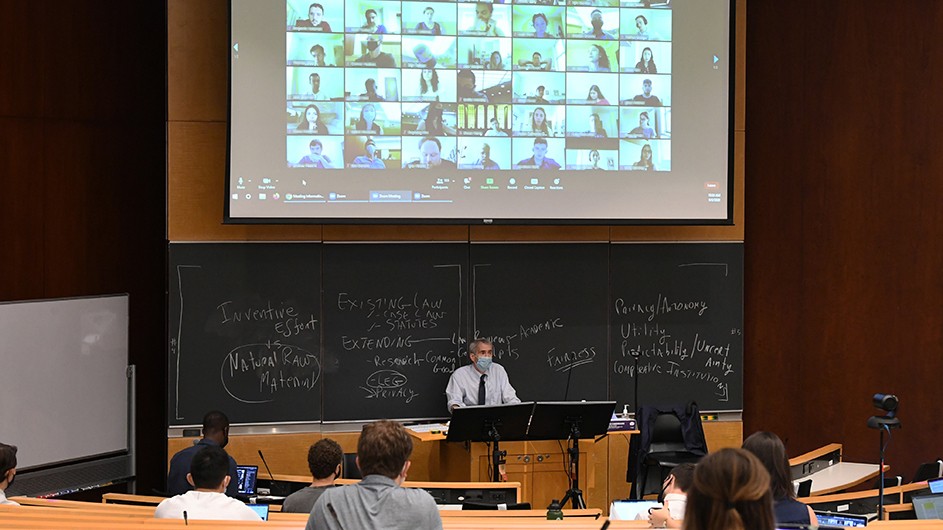 Winter 2020: The Vaccine Arrives
While the country is still very much in the midst of a public health crisis, vaccination efforts offer a glimmer of hope. Essential workers who provide care to patients were among the first people eligible for a dose. As they were vaccinated and got back to work, holiday traditions continued on campus, bringing much-needed warmth on cold, snowy days.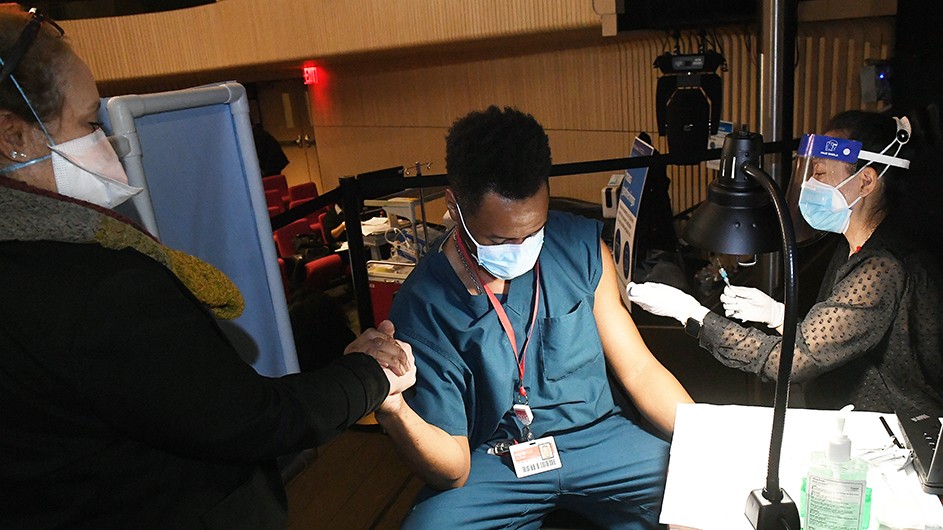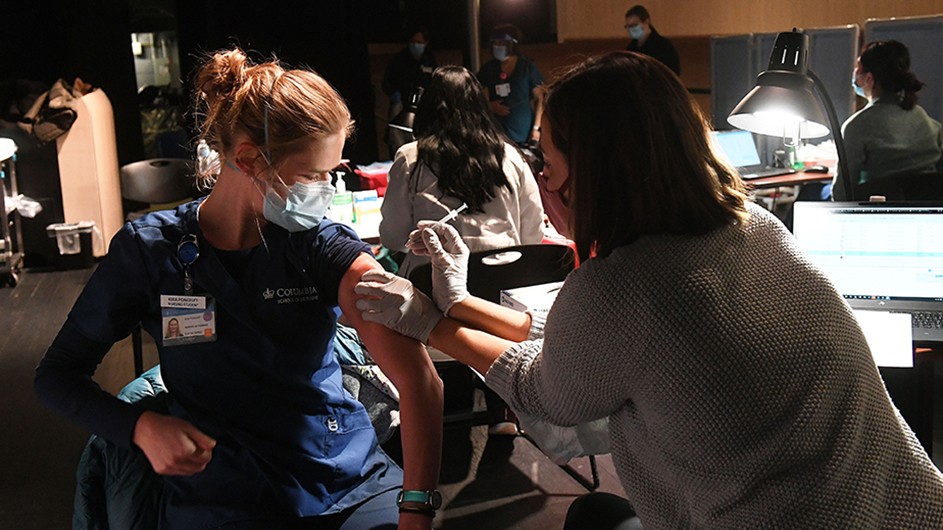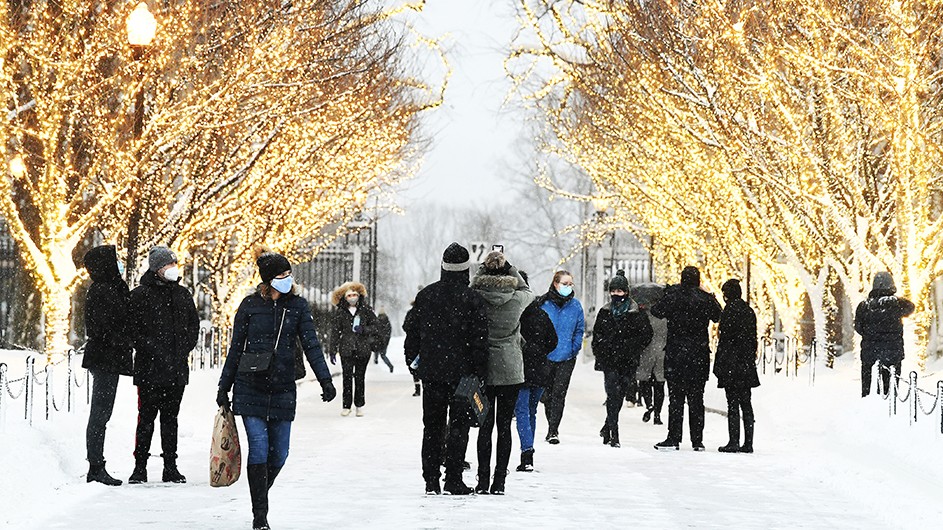 March 2021: Heroes and Hope
For one year, our city has been consumed by the pandemic, and throughout it all, our healthcare workers at Columbia University Irving Medical Center and NewYork-Presbyterian Hospital continue to serve our communities as "superheroes." Because of them, we can all hope that 2021 will bring better days for our community and the world.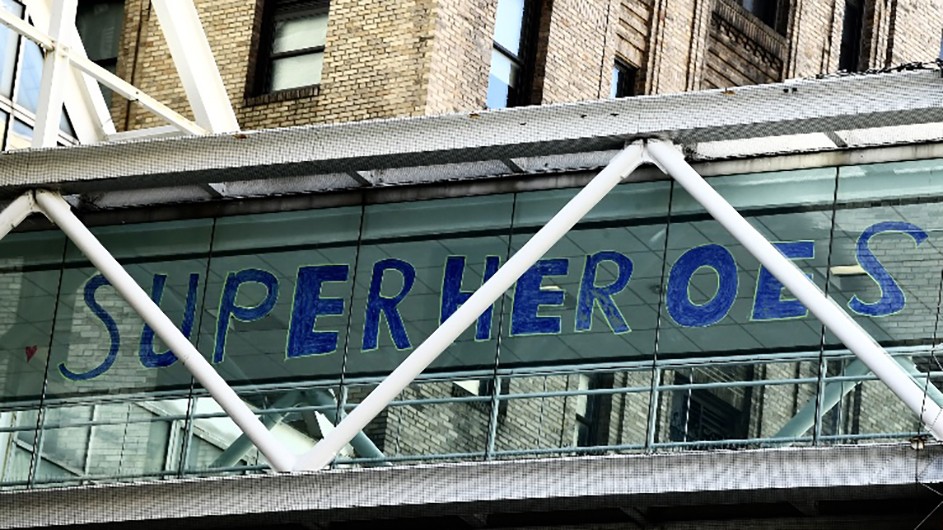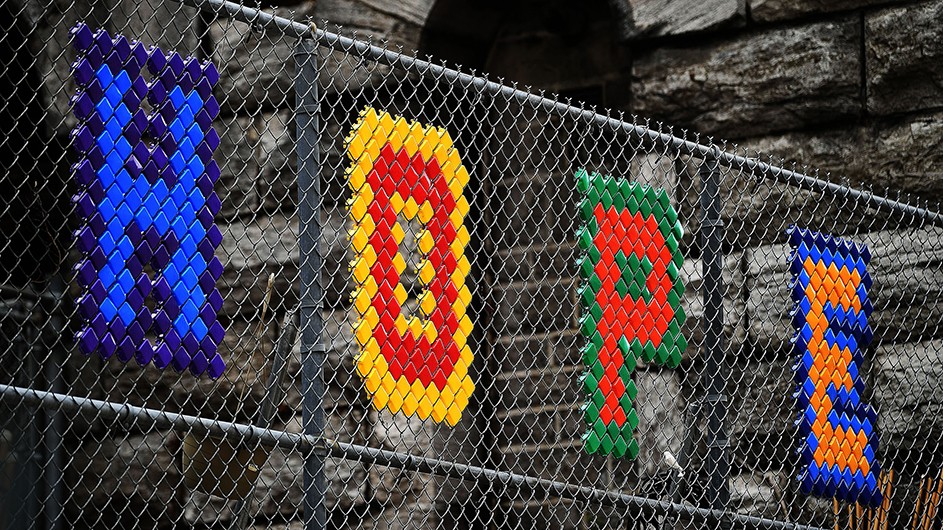 If you want to see more photos that encapsulate life at the University, please check out our ongoing Photo of the Week series.