A Step Toward College for Local High Schoolers
Almost 50 neighborhood high school students are spending their summer break living on Columbia's campus. Find out what they're up to.
July 31, 2019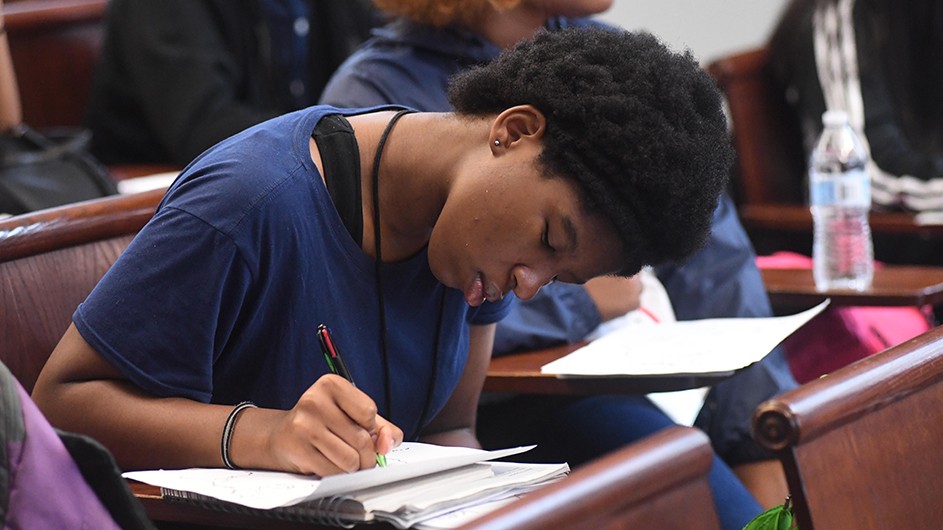 This summer, 48 high school first-year students and sophomores from Washington Heights and Harlem are on campus for five weeks to participate in Columbia's Double Discovery Center, a program founded by Columbia and Barnard undergraduates in 1965. The students live in Columbia residence halls and take a variety of rigorous courses from Urban Planning to Adolescent Public Health in Harlem to Algebra taught by current Columbia students. 
The summer session concludes August 9, however, the high schoolers will return this fall for further academic enrichment classes and college and career planning advice. Activities to support social-emotional and physical wellness are also offered. The students remain in the program until they graduate high school and enroll in college. 
Learn more about Double Discovery Center's 2019 summer session in the slideshow below.
Image Carousel with 5 slides
A carousel is a rotating set of images. Use the previous and next buttons to change the displayed slide
Slide 1: Noel Um, a graduate student at Teachers College, and her students take a deep dive into North America's indigenous people's history in her class, "Decolonizing US History." Um notes, "As an educator, I am constantly learning from my students as producers of knowledge. They're curious and thoughtful scholars that already are challenging dominant colonial narratives in their own lives."

Slide 2: Devin Smith Colon, a rising sophomore at the Global Learning Collaborative school in Harlem, says that he was immediately attracted to the Double Discovery Center. "I've always wanted to experience what living in a dorm in college was like." He adds that the program is preparing him for college. "I can tell that college is going to be challenging and I'm trying to get ready."

Slide 3: To mitigate the impact of poverty, the Double Discovery Center provides high-quality educational opportunities and access to programs that their students often wouldn't have access to otherwise. For instance, the high schoolers learned about college options by visiting Columbia's annual college fair at Lerner Hall.

Slide 4: Since 1965, the Center's goal has remained constant: to increase high school graduation and college enrollment for students from neighboring low-income communities. According to kecia hayes, Executive Director of Double Discovery Center, "This year, our seniors collectively earned admission to over 100 institutions of higher education with more than $3 million in grants and scholarships."

Slide 5: The program is rewarding for both the teachers and the students— the high schoolers gain knowledge and college experience from rigorous Columbia courses, and at the same time, the teachers learn different perspectives.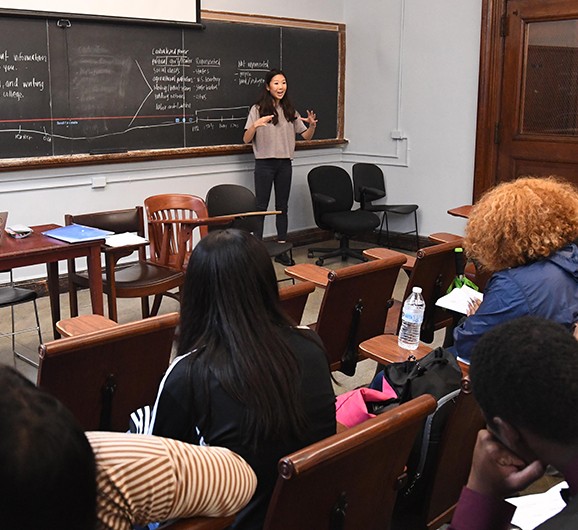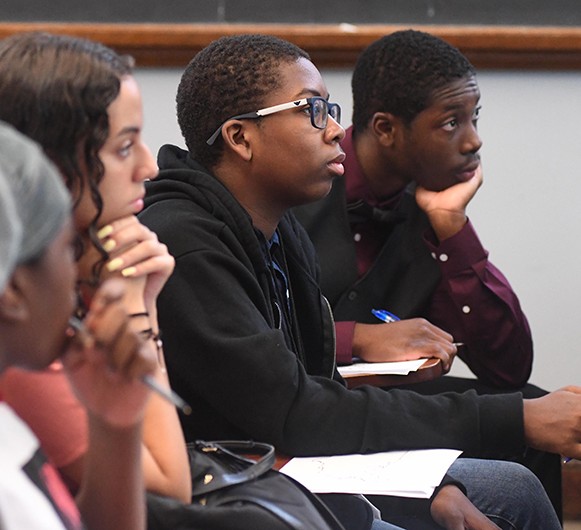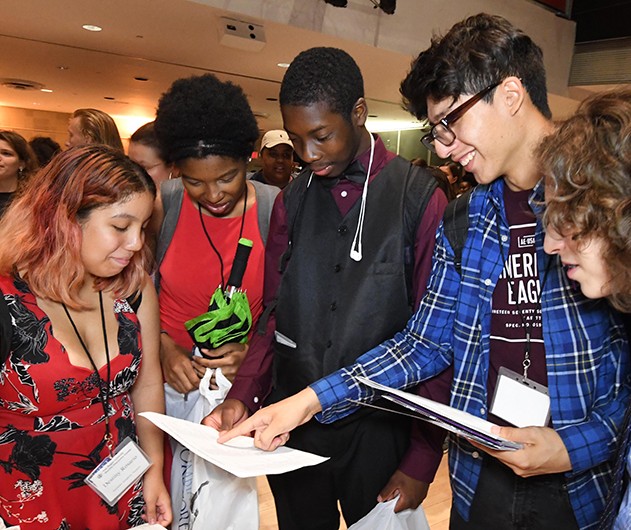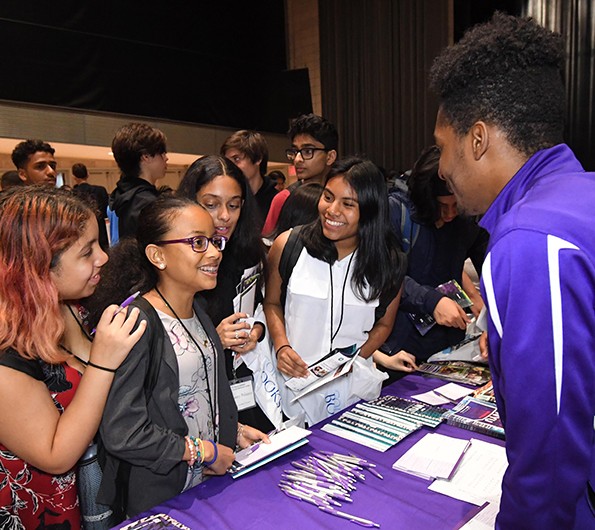 Previous
Next