Meet Two Columbia Students Trying to Address Social and Racial Myths In Global Public Health
Here's what inspired Alejandra Paniagua-Avila and Joanne Michelle F. Ocampo to return to Columbia's Mailman School of Public Health and surface the roots of social and racial biases in global public health.
April 18, 2022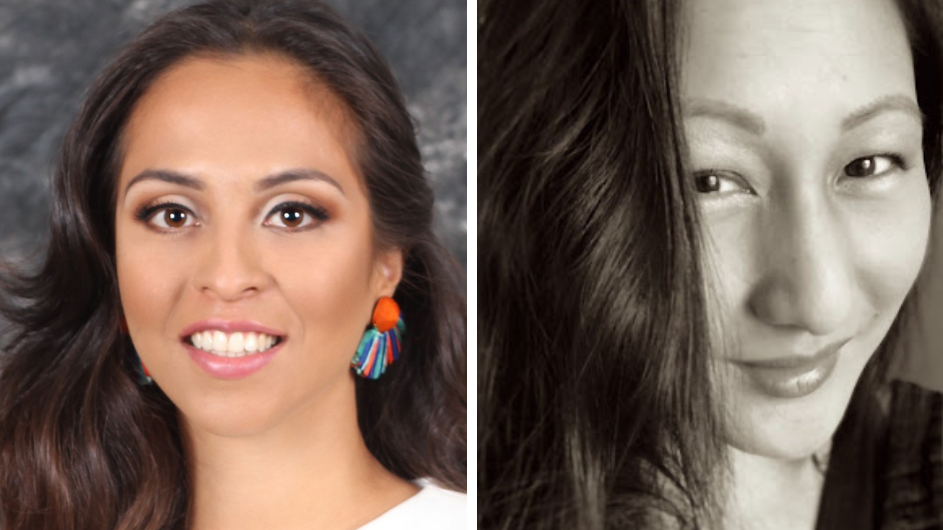 Joanne Michelle F. Ocampo and Alejandra Paniagua-Avila were recently awarded a racial justice mini-grant by Columbia University Life for creating a three-part seminar series focusing on the social and racial misconceptions and biases that continue to influence our global public health education and practice today.
The two students are pursuing DrPHs (Doctor of Public Health) at Columbia's Mailman School of Public Health. As a Guatemalan physician, Paniagua-Avila has spent most of her medical and public health career in Guatemala with a focus on cardiometabolic and mental health diseases. Ocampo, a Norwegian-Filipina scientist, artist and public health practitioner, has focused her doctoral studies on public health in the context of humanitarian crises and global health.
The pair met during their DrPH core classes and bonded over their shared experience working in global health. They realized there were common myths around our approach to global health education and practice in regards to low- and middle-income countries that get in the way of achieving optimal health outcomes in these settings
 "​​We see this project as an invitation to the Columbia University community to join these conversations," Paniagua-Avila said.
The series, which started this week, will take place on Wednesdays, from 12 p.m. to 1 p.m., through April 27. More information here. 
Columbia News recently sat down with the two students to learn about their stories. 
Q. What brought you to Columbia?
Paniagua-Avila:  While leading community-based research and public health programs in rural Guatemala, my native country, I became more passionate about bringing mental health services to rural populations. The DrPH in Epidemiology was a perfect fit, and it provided me with a toolbox of rigorous epidemiological methods combined with training in multidisciplinary and applied public health leadership.
Ocampo: New York City is a place that shows the interconnectedness of neighbors and community, of national and international worlds, of the sciences and the arts, and of local and global health. What we do here affects what we do elsewhere, and vice versa. I came here because I wanted to learn more about this interconnectedness, and how to be useful here as well as elsewhere. Many of my student colleagues and professors have gone beyond their own academic disciplines practiced across many arenas and shared their experiences from around the globe. This encourages a wide range and depth of learning that is unique and productive to the practice of global public health. 
Q. What are some of the myths you're trying to address?
Paniagua-Avila: One myth related to both financing and measuring success in global health practice is that some systems of knowledge are more valuable than others. Systems of knowledge originating in the North, or high-income countries, are usually perceived as more rigorous, relevant, or valuable than those originating in the South, or low- and middle-income countries.
This myth is illustrated by the common practice of having global health professionals affiliated with institutions in high-income countries dictate local priorities, including funding allocation and how to define program success and implementation in low- or middle-income countries without their input. Local teams, often composed of highly experienced individuals who have lived and professional experience, do not have an equal say in global health decision-making. Instead, they are often seen as "recipients" and "implementers," who must adhere to high-income countries' financing and measuring mechanisms.
Ocampo: In addition to leading to inequities and inequalities, this can lead to hugely missed opportunities for improving population health in low- and middle-income country settings, because projects largely ignore local knowledge and the context they are supposed to function within. It also is a reduced or lost opportunity to collaborate and learn from each other about how we can together improve global health. For this work takes not only a village but the entire global community. 
Q. How do you see pervasive racial myths in your fields of study?
Ocampo: The day I realized that some people in the global health sector look down on or away from certain individuals or settings was tough, especially because these assumptions affect how we plan and implement global health projects. Discovering some of the assumptions that this sector holds, in its organizational culture, about communities and people living in certain contextual settings helped us find some of the topics we aim to unearth in this series. It honestly comes down to being curious and humble about what we know and what we do not know about others in global health. An important part of the latter is intentionally seeking and speaking out about fictional narratives in our own thinking about communities outside of our own. 
Q. Where will the series take you next? 
Paniagua-Avila: We hope to spark reflection and motivate Columbia students who are involved or interested in global health to act. We recognize that three seminars won't change the global health field, but we believe that reflection and reflective practice are prerequisites for improving this field. We are hoping to bring an international lens to the racial justice conversations at Columbia.
Ocampo: This effort will allow us to share and connect across experiences, education, and training with others in the global health space here at Columbia University. It will introduce different students who are preparing to become leaders and practitioners in global health. It will help build community for those of us studying across different Columbia schools in areas that combined make up the field of global health."
---
Learn more about the Racial Justice Mini-Grants Program. 
The series, which started this week, will take place on Wednesdays, April 20 and 27, from 12 p.m. to 1 p.m. Registration available here.