Mr. New York, Easy Rider and Historian: Kenneth T. Jackson
For a half century, Kenneth T. Jackson, Jacques Barzun Professor of History and the Social Sciences at Columbia University, has been a beloved teacher, historian extraordinaire and author renowned for his encyclopedic knowledge of New York City and lifelong scholarship on American urban history and suburbanization. His all-night bike rides through New York City's historical landmarks are legendary. On November 14-15, An Urban World, a conference held in honor of Jackson, examines rapidly changing urban landscape and its future. Columbia News highlights his tenure at the University, including a quiz on New York City inspired by him.
Image Carousel with 9 slides
A carousel is a rotating set of images. Use the previous and next buttons to change the displayed slide
Slide 1: Jackson the easy rider on a bike.

Slide 2: Columbia President Lee C. Bollinger celebrates Jackson receiving the 2016 Alexander Hamilton award.

Slide 3: Jackson with his wife and family.

Slide 4: Jackson and New York City Mayor Michael Bloomberg.

Slide 5: Jackson with President Bill Clinton.

Slide 6: Jackson in front of the Metropolitan Museum of Art where he often gave lectures.

Slide 7: Jackson with his wife, Barbara.

Slide 8: Jackson is a Columbia treasure.

Slide 9: In his own words: Jackson via LinkNYC. (c)Karla the Losen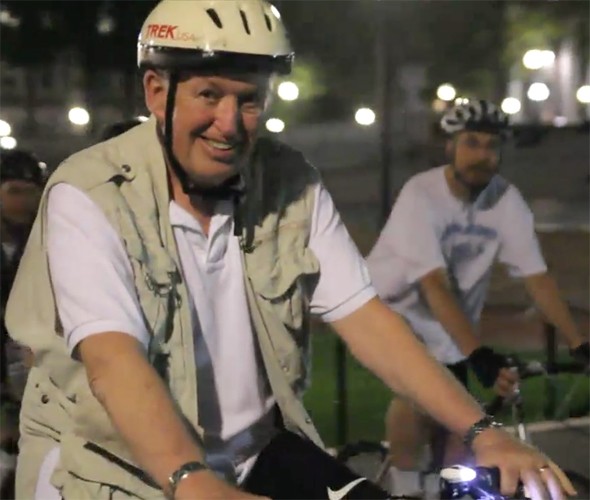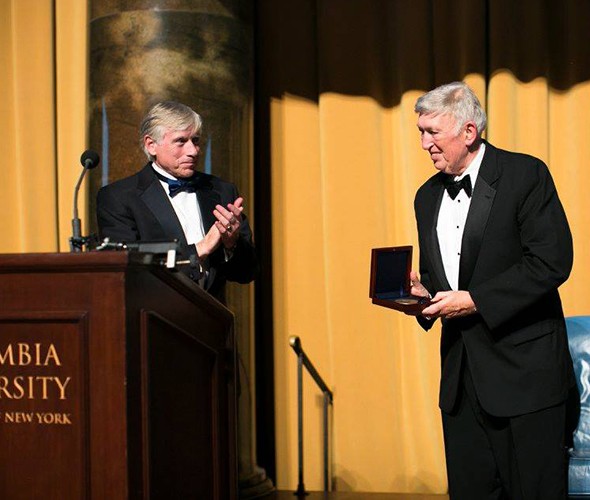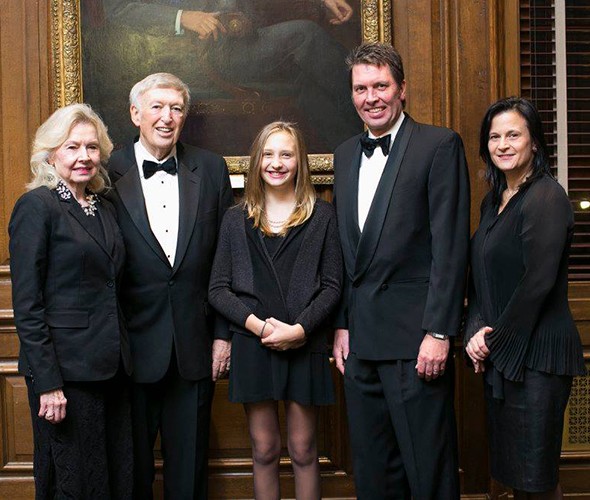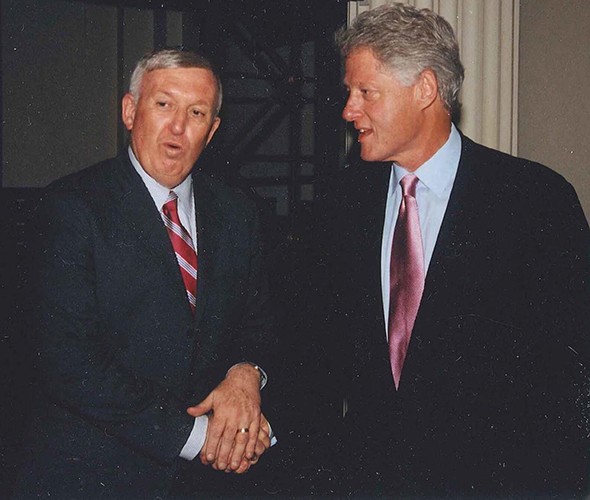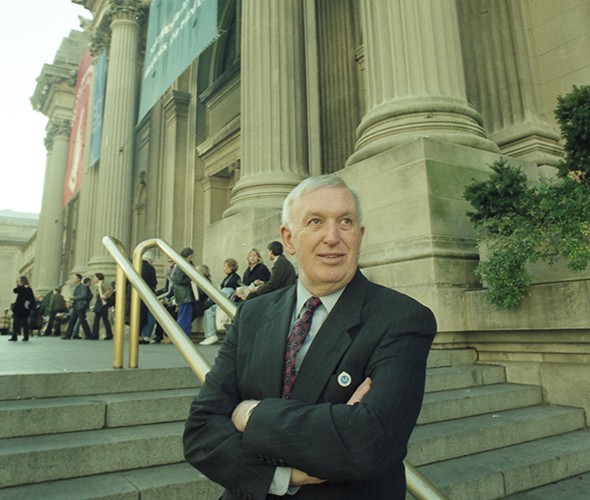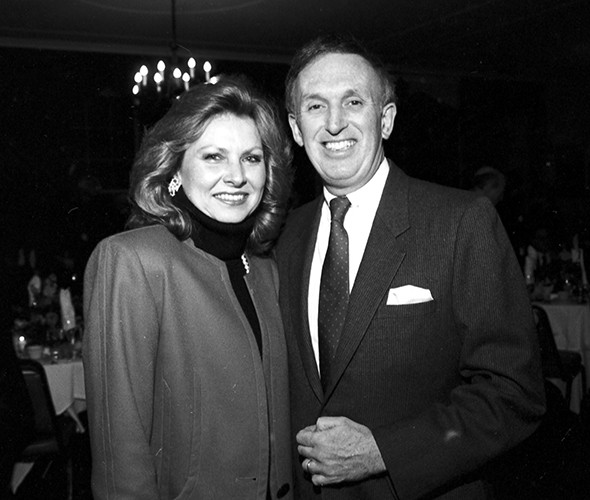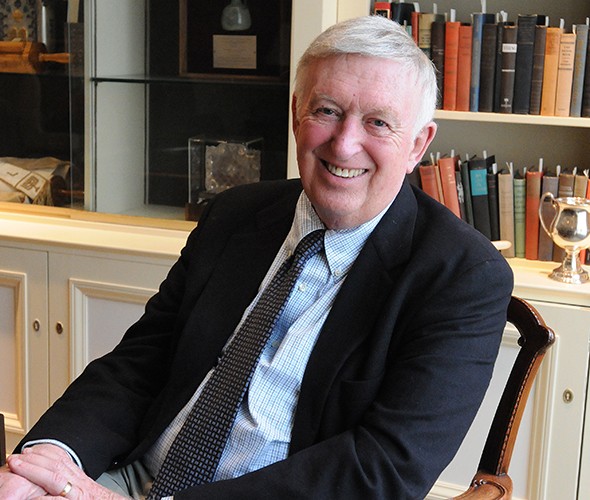 Previous
Next
Riding Through NYC History
More than 40 years ago, Jackson took his students out of the classroom to experience and grasp the full impact of the urban environment. What started with a couple of dozen students for a midnight bicycle ride that started at Columbia campus in upper Manhattan became some 200 students and New Yorkers, alike, pedaling through the night to learn the city's history. Stopping along the way at Madison Square, Gramercy Park, Washington Square, Wall Street, then over the Brooklyn Bridge, the ride would end in Brooklyn Heights at dawn. As the charismatic leader of the pack, he ruled with a helmet on his head and a bullhorn in his hand to explain how history was made in each spot.  
Teaching Columbia All Things New York
"I think I've tried to take Columbia students and say: 'There's something special about this city, and I'm going to try to convince you of it,'" said Jackson, the preeminent authority on the history of New York. He discussed the benefits of the capstone assignment in his popular History of New York City course, a part of the Core Curriculm, that included a collaboratively authored description and walking tour of a New York neighborhood. 
Books on American Urban and Suburban Landscapes
"This book is about American havens," Jackson said of Crabgrass Frontier, a landmark volume that has been reprinted 39 times since it was first published in the 1980s. The book captures how the design of the spaces in our environment conditions our behavior and the impact societal changes have on the evolution of American suburbanization. Here are some of his seminal books that best illustrate the history and vast physical narratives of the United States.