President Bollinger Co-Chairs National Academy of Sciences Future of Voting Committee
President Lee C. Bollinger has agreed to serve as co-chair of the National Academy of Sciences, Engineering and Medicine's Committee on the Future of Voting, which is studying the issues of accessibility, reliability and verifiable technology in relation to voting in the U.S. The first meeting of the committee, co-chaired by Dr. Michael McRobbie, president of Indiana University, was held April 4-5 in Washington, DC.
"Nothing is more essential to a functioning democracy than the trust citizens have in casting their ballots," said President Bollinger. "I'm proud to co-chair this committee with Michael McRobbie who shares my belief that we have an important opportunity to shine a light on what experts from many fields believe it will take to maintain the integrity of our electoral process in the 21st century."
Bollinger is a noted First Amendment scholar with a longstanding focus on the central importance of free speech, a free press and academic freedom in a tolerant, diverse, democratic society.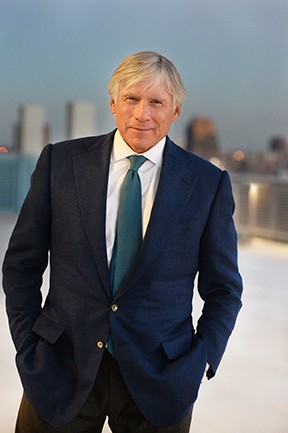 He and Dr. McRobbie are leading the 18-month study in collaboration with 11 leading political and social scientists, engineers, cryptographers, legal scholars and mathematicians. At last week's meeting, speakers included representatives from the Department of Homeland Security, the U.S. Court of Appeals for the District of Columbia Circuit and the U.S. Election Assistance Commission.
The Future of Voting Committee will document the current state of technology, standards, and resources for voting; examine challenges arising out of claims about the 2016 federal election; evaluate current and planned technologies that may improve voting; and offer recommendations in a final consensus report.
The Future of Voting study is sponsored by the Carnegie Corporation of New York and the William and Flora Hewlett Foundation. Under federal law, all data-gathering meetings and activities of National Academy of Sciences, Engineering and Medicine consensus study committees are open to the public.
A second meeting is being planned at Columbia in June.