What to Read for Black History Month
From Reconstruction to the Civil Rights Movement, fiction to nonfiction, music to medicine, this collection of books by Columbia authors will keep you busy this February.
January 29, 2021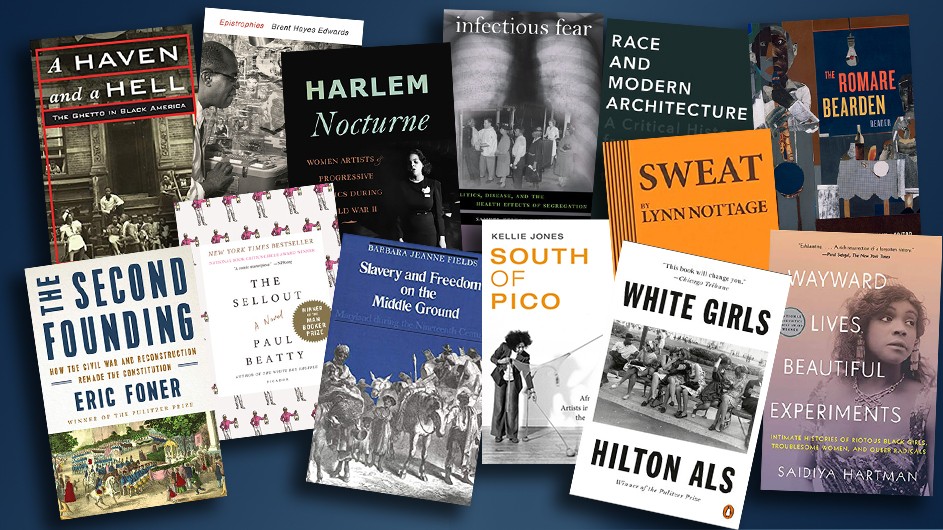 Spanning fiction to nonfiction, history to essays, drama to medicine, our list of 13 works by Columbia professors celebrates the breadth and depth of Black History Month. Included are a Pulitzer Prize-winning play and examinations of the Reconstruction period, the American ghetto, the literary contributions of Black jazz musicians, the fertile ground that Los Angeles provided for Black artists in the 1960s and 1970s, and the revolution in intimate life that took place among Black women in Philadelphia and New York City in the early 20th century.
---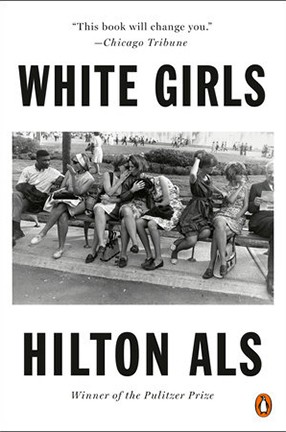 By Professor Hilton Als, School of the Arts
White Girls is an essay collection about, among other things, Blackness, queerness, movies, Brooklyn, love (and the loss of love), AIDS, fashion, Basquiat, Capote, philosophy, porn, Eminem, Louise Brooks, and Michael Jackson. Each piece explores  many genres—blending fiction with fact, the deeply personal with the journalistic profile.
---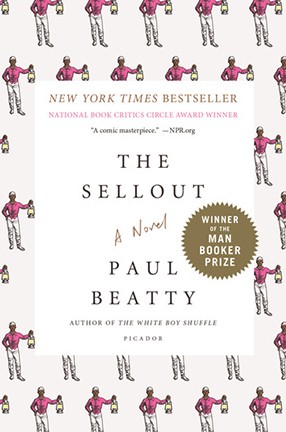 By Professor Paul Beatty, School of the Arts
This is a satire about a young man's isolated upbringing and the race trial that sends him to the Supreme Court. Born on the southern outskirts of Los Angeles, the narrator resigns himself to the fate of lower-middle-class Californians. Raised by a single father, a controversial sociologist, he spent his childhood as the subject of racially charged psychological studies. He is led to believe that his father's pioneering work will result in a memoir that will solve his family's financial woes. But when his father is killed in a police shoot-out, he realizes there never was a memoir. He sets out to right a wrong by initiating an outrageous action—reinstating slavery and segregating the local high school, which lands him in the Supreme Court. Winner of the Man Booker Prize and the National Book Critics Circle Award for Fiction.
---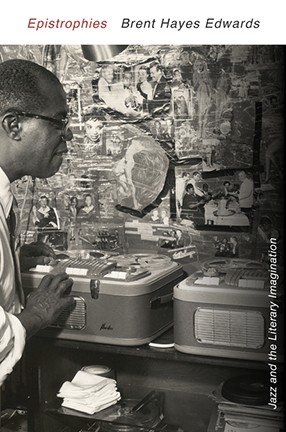 Epistrophies: Jazz and the Literary Imagination
By Professor Brent Hayes Edwards, Department of English and Comparative Literature
In 1941, Thelonious Monk and Kenny Clarke copyrighted "Epistrophy," one of the best-known compositions of the bebop era. The song's title refers to a literary device—the repetition of a word or phrase at the end of successive clauses—that is echoed in the construction of the melody. Written two decades later, Amiri Baraka's poem "Epistrophe" alludes to Monk's tune. Whether it is composers finding formal inspiration in verse or a poet invoking the sound of music, hearing across media is one source of innovation in Black art. Epistrophies explores this fertile interface through case studies in jazz literature—both writings informed by music and the surprisingly large body of writing by jazz musicians themselves, including James Weldon Johnson's vernacular transcriptions, Sun Ra's liner note poems, Henry Threadgill's song titles, and Nathaniel Mackey's "Song of the Andoumboulou."
---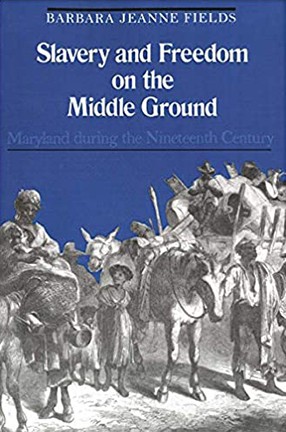 Slavery and Freedom on the Middle Ground
By Professor Barbara Fields, Department of History
During the Civil War era, the border state of Maryland occupied a middle position both geographically and socially. Situated between the slave-labor states of the lower South and the free-labor states of the North, Maryland—with a Black population almost evenly divided between slave and free—has long received credit for moderation and mediation in an era of extremes. Fields argues that this position in between concealed as intense and immoderate a drama as enacted in the Deep South. Probing the relationships among Maryland's slaves and free Blacks, its slaveholders, and its non-slaveholders, Fields shows how centrist moderation turned into centrist immoderation under the stress of the Civil War, and how social channels formed by slavery established the course of struggle over the shape of free society.
---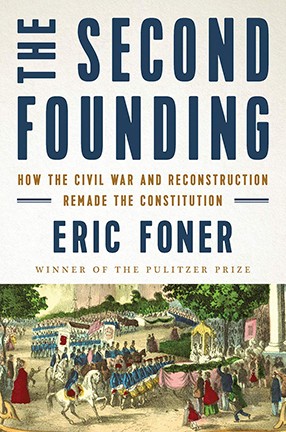 By Professor Eric Foner, Department of History
An authoritative history by a preeminent scholar of the Civil War era, The Second Founding traces the arc of the three foundational Reconstruction amendments from their origins in antebellum activism and adoption amid intense postwar politics to their virtual nullification by narrow Supreme Court decisions and Jim Crow state laws. Today these amendments remain strong tools for achieving the American ideal of equality, if only we will take them up.
---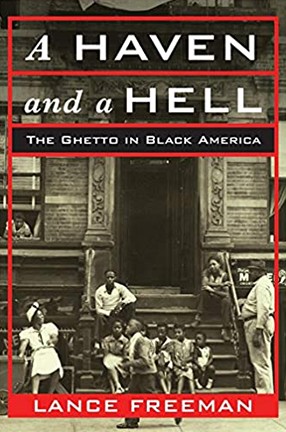 A Haven and a Hell: The Ghetto in Black America
By Professor Lance Freeman, Graduate School of Architecture, Planning, and Preservation
Freeman explores how the ghetto shaped Black America and Black America shaped the ghetto. He traces the evolving role of predominantly Black neighborhoods in northern cities from the late 19th century through the present day. At times, the ghetto promised the freedom to build Black social institutions and political power. At others, it suppressed and further stigmatized African Americans. Freeman's book spans the Great Migration, midcentury opportunities, the eruptions of the 1960s, the challenges of the 1970s and 1980s, and current issues of mass incarceration, the subprime crisis, and gentrification.
---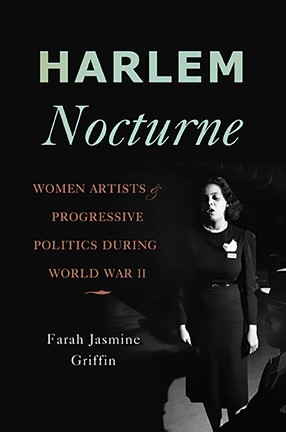 By Professor Farah Jasmine Griffin, Chair, Department of African American and African Diaspora Studies
As World War II raged overseas, Harlem witnessed a battle of its own. Brimming with creative and political energy, the neighborhood's diverse array of artists and activists took advantage of a brief period of progressivism during the war years to launch a bold cultural offensive aimed at winning democracy for all Americans, regardless of race or gender. Ardent believers in America's promise, these men and women helped to lay the groundwork for the Civil Rights Movement before Cold War politics and anti-Communist fervor temporarily froze their dreams at the dawn of the postwar era. In Harlem Nocturne, Griffin tells the stories of three Black female artists whose creative and political efforts fueled this historic movement for change: choreographer and dancer Pearl Primus, composer and pianist Mary Lou Williams, and novelist Ann Petry.
---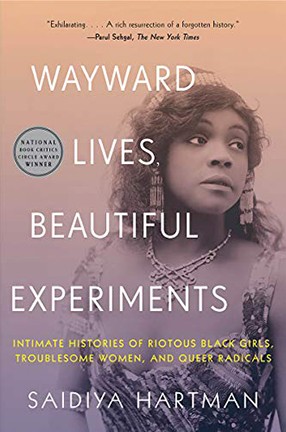 Wayward Lives, Beautiful Experiments
By Professor Saidiya Hartman, Department of English and Comparative Literature
Wayward Lives, Beautiful Experiments examines the revolution of Black intimate life that unfolded in Philadelphia and New York at the beginning of the 20th century. In wrestling with the question of what a free life is, many young Black women created forms of intimacy and kinship indifferent to the dictates of respectability and outside the bounds of law. They cleaved to and cast off lovers, exchanged sex to subsist, and revised the meaning of marriage. They refused to labor like slaves or to accept degrading conditions of work. Through a melding of history and literary imagination, Hartman shows how these women are credited with shaping a cultural movement that transformed the urban landscape. Winner of the National Book Critics Circle Award for Criticism.
---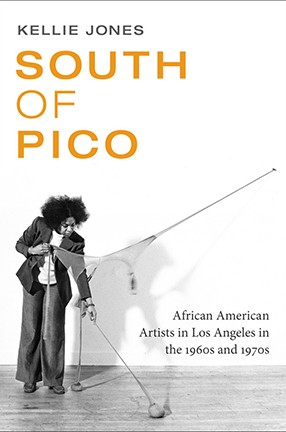 By Professor Kellie Jones, Department of Art History and Archaeology
In South of Pico, Jones explores how the artists in Los Angeles's Black communities during the 1960s and 1970s created a vibrant, productive, and engaged activist arts scene in the face of structural racism. Emphasizing the importance of African American migration, as well as L.A.'s housing and employment politics, Jones shows how the work of Black Angeleno artists such as Betye Saar, Charles White, Noah Purifoy, and Senga Nengudi spoke to the dislocation of migration, L.A.'s urban renewal, and restrictions on Black mobility. Jones characterizes their works as modern migration narratives that look to the past to consider real and imagined futures. She also attends to these artists' relationships with gallery and museum culture and the establishment of Black-owned arts spaces.
---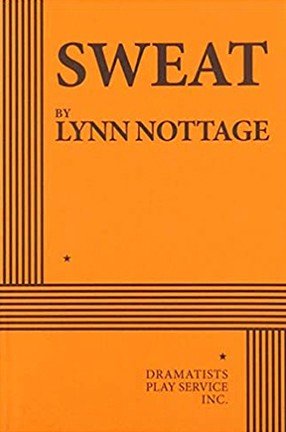 By Professor Lynn Nottage, School of the Arts
Sweat is a 2015 play that centers on the working class of Reading, Pennsylvania. It tells the story of a group of friends who have spent their lives sharing drinks, secrets, and laughs while working together on the factory floor. But when layoffs and picket lines begin to chip away at their trust, the friends find themselves pitted against each other in order to stay afloat. Sweat premiered at the Oregon Shakespeare Festival, and was produced on and off Broadway. Winner of the Pulitzer Prize for Drama.
---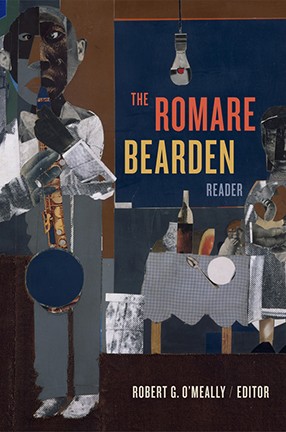 Edited by Professor Robert O'Meally, Department of English and Comparative Literature
The Romare Bearden Reader brings together a collection of new essays and canonical writings by novelists, poets, historians, critics, and playwrights. The contributors—including Farah Jasmine Griffin, Ralph Ellison, Toni Morrison, Kobena Mercer, and August Wilson—contextualize Bearden's life and career within the history of modern art, examine the influence of jazz and literature on his work, trace his impact on 20th-century African American culture, and outline his art's political dimensions. Some essays focus on specific pieces, such as A Black Odyssey, or the ways in which Bearden used collage to understand African American identity. Also included are Bearden's most important writings.
---
By Professor Samuel K. Roberts, Department of History, Mailman School of Public Health
For most of the first half of the 20th century, tuberculosis ranked among the top three causes of mortality among urban African Americans. Often afflicting an entire family or large segments of a neighborhood, the plague of TB was as mysterious as it was fatal. Roberts examines how individuals and institutions--Black and white, public and private--responded to the challenges of tuberculosis in a segregated society. Reactionary white politicians and health officials promoted "racial hygiene" and sought to control TB through Jim Crow quarantines. African Americans, in turn, protested the segregated, overcrowded housing that was the true root of the tuberculosis problem. Moderate white and Black political leadership reconfigured definitions of health and citizenship, extending some rights while constraining others. Exploring the politics of race, reform, and public health, Infectious Fear uses the tuberculosis crisis to illuminate the limits of racialized medicine and the roots of modern health disparities.
---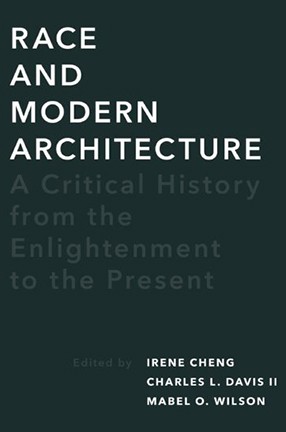 Coedited by Professor Mabel O. Wilson, Graduate School of Architecture, Planning, and Preservation
This volume focuses on race and its impact on architecture and theory in Europe and North America and across various global contexts since the 18th century. Contributors confront how racial thinking has shaped some of the key concepts of modern architecture and culture over time, including freedom, revolution, national and indigenous style, progress, hybridity, climate, representation, and radicalism. By analyzing how architecture has intersected with slavery, colonialism, and inequality—from 18th-century neoclassical government buildings to present-day housing projects for immigrants—Race and Modern Architecture challenges and revises the standard association of modern architecture with a universal project of emancipation and progress.
---