A Filmmaker's Faithful Adaptation of His Friend's Novel
School of the Arts Professor Ramin Bahrani discusses the making of his Netflix adaptation of "The White Tiger."
February 24, 2021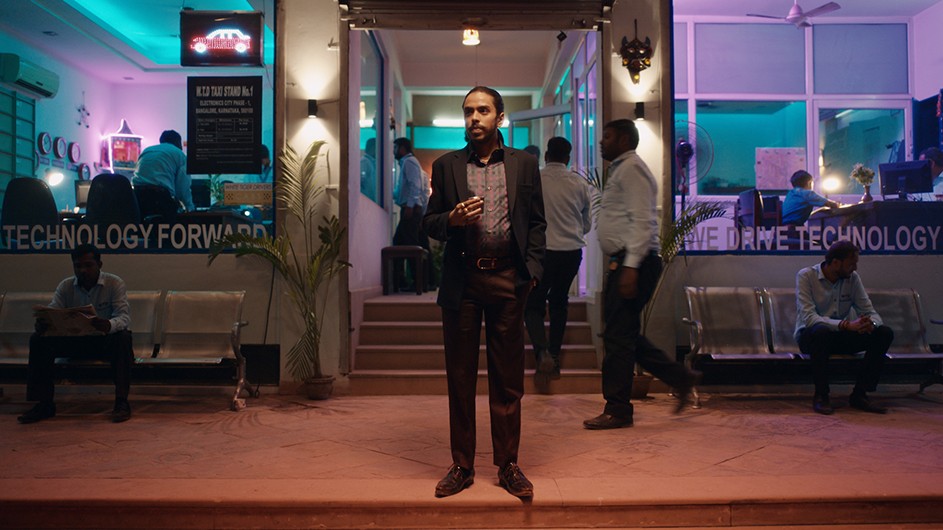 On February 11, Hagop Kevorkian Professor of Iranian Studies and Comparative Literature Hamid Dabashi hosted an online conversation with filmmaker and School of the Arts faculty member Ramin Bahrani (CC'96) about his recent Netflix adaptation of The White Tiger, the Man Booker Prize-winning novel by Aravind Adiga (CC'97).
Bahrani and Adiga have been close friends since their undergraduate days at Columbia, and Bahrani has wanted to adapt and direct The White Tiger for more than 15 years. Set in India with an entirely Indian cast, the film tells the epic tale of Balram, a poor Indian driver trapped in a rigged system, who uses his wit and cunning to break free from servitude to his rich masters and become a free man, a "white tiger."
Dabashi, Bahrani's former professor turned longtime friend, opened the event with an overview of Bahrani's film oeuvre. As a screenwriter, director, and/or producer, Bahrani has worked on seven films to date: Man Push Cart (2005), Chop Shop (2007), Goodbye Solo (2008), Plastic Bag (2009), At Any Price (2013), 99 Homes (2015), Fahrenheit 451 (2018), and The White Tiger (2021). He is currently working on a Netflix adaptation of Adiga's novel Amnesty.
The friends discussed how Bahrani maintains the integrity of a character-driven story, particularly one as culturally rich and complex as The White Tiger, in its translation to the screen.
The Evolution of Characters
Dabashi noted the trajectory of character relationships in Bahrani's films—from the solitary Pakistani man in Man Push Cart to the father-son relationship in At Any Price and now, in his most successful film so far, the master-slave relationship in The White Tiger. Bahrani mentioned that in his film 99 Homes, two characters serve as one character broken in half, with one going to extremes in a push and pull amid moral complexity, a thread that also emerges in The White Tiger.
"A lot of us feel when you're trying to survive or achieve something in a very morally complex world, that in order to achieve anything, in order to get somewhere, you may have to make compromised decisions," Bahrani said. "Some of that is just flat-out greed, and other times it's just wanting to survive, which I think we understand now in different ways because of COVID, with more and more people being one paycheck away from homelessness, or one illness away from total financial ruin."
Bringing the Story to the Screen 
Bahrani was determined to preserve the protagonist Balram's unique voice in the film version. He wrote voice-overs into the script, and cast the then-unknown actor Adarsh Gourav in the role. In his commitment to embody Balram's character, Gourav worked in a tea shop for the U.S. equivalent of a nickel a day, and showed Bahrani 12 different walks he could adopt for the part.
Bahrani wanted to ensure that the film adequately represented the novel's Indian culture as well. The entire crew was from India, with the exception of a few members, including the Italian cinematographer Paolo Carnera, whose deliberate lighting choices reflect Balram's fluctuating mental and financial states throughout the film.
Bahrani also visited each location in India described in the novel. At one point, he came across an escalator and, recalling that his own father had been mesmerized by the first escalator he saw after leaving his village, Bahrani incorporated the image into the film to represent the drastic shift in Balram's circumstances.