Columbia Resources That Can Help Support You And Your Mental Health
Content advisory: This article includes information about mental health distress, suicide, and suicide prevention. 
November 09, 2021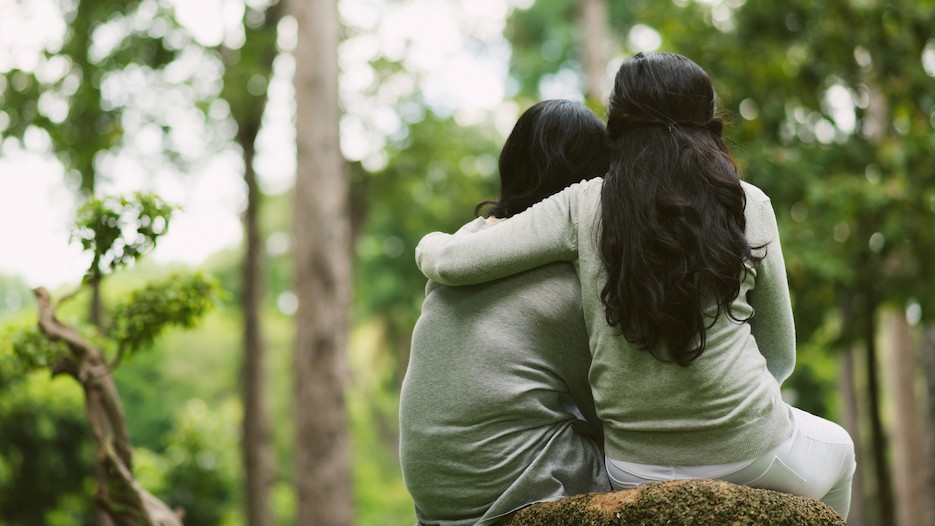 Since the outset of the COVID-19 pandemic, mental health resources have become more critical than ever. Indeed, a recent Mailman School of Public Health study found a high global prevalence of both depression and anxiety during the pandemic. We've collected available resources, tools, and research about supporting well-being that are essential during this anxiety-filled time, and always. 
Resources
For a full list of well-being offices available across the Columbia and Barnard campuses, visit University Life and the CUIMC Office of Student Health. For resources at Teachers College, click here. 
For Morningside Students 
Columbia Counseling and Psychological Services (CPS) offers a range of emotional and mental health support tools and resources. When experiencing an urgent mental health concern, call CPS at 212-854-2878, which is available 24/7, to reach a licensed mental health professional. 
Students can also access care for urgent mental health concerns during drop-in hours Mondays-Thursdays from 6-9PM at Lerner Hall, 5th floor. Students are seen on a first-come, first-served basis. Check-in closes at 8:30PM.
For less acute, but no less important, ongoing mental health needs, including preventative well-being support, Columbia Health offers a range of coping tools for everything from grief to sleep. Alice! Health Promotion also has a toolkit for surviving stressful periods, dealing with isolation, and understanding your relationships. Speak to a health promotion specialist about your health and well-being questions and how to access resources on campus. 
Sexual Violence Response offers 24/7 support 365 days a year via the SVR Helpline at 212-854-HELP (4357).
For Irving Medical Center Students 
CUIMC's Counseling Services offers 24/7 support via chat and phone, in a handful of languages, through a partnership with My Student Support Program (My SSP). Counselors are masters-level clinicians with a minimum of five years of experience. 
CUIMC also provides short-term individual therapy and psychiatric treatment as well as skills groups and gathering spaces. Schedule your counseling appointment at 212-305-3400. For more and to download the My SSP app visit this link.
For Faculty and Staff
For information on support for Columbia University employees, visit Human Resources for resources to find a therapist, support group, or wellness coach.
Helping Friends and Recognizing Distress
How can you support a friend who is depressed? Seeking mental health counseling or therapy can create logistical hurdles or have prohibitive costs. GoAskAlice teaches the symptoms of depression and offers advice for broaching a safe and compassionate conversation that keeps everyone's needs in focus. Columbia Health also offers further training on supporting loved ones and peers who may be in distress through the Friend2Friend program. 
"We all experience days or periods from time to time when we struggle with our mental health. That's why it's so important to develop healthy habits and practices that we can draw on when we need them."
- Joseph Defraine Greenwell
Assessing Suicide Risk 
Each year more than 700,000 people worldwide die by suicide and many more attempt to end their lives. Suicide occurs throughout the lifespan and is the fourth leading cause of death among 15- to 29-year-olds globally.
Suicide, however, is preventable with timely, evidence-based and often low-cost interventions.
One such measure is the Columbia Suicide Severity Risk Scale (C-SSRS), a series of simple questions to assess the severity and immediacy of suicide risk that anyone can ask. Developed by Dr. Kelly Posner Gerstenhaber of Columbia Psychiatry and others, the scale has been implemented in many settings, including schools, hospitals, college campuses, defense forces, fire departments, the justice system, primary care, and for scientific research. 
The Columbia Lighthouse Project works to promote the Columbia Protocol and to train people on using it worldwide. 
Mindfulness Meditation
Mindfulness and meditation are approaches to managing stress, anxiety, and depression. Mindfulness is the practice of accepting each moment as it is without pushing it away or clinging to it. It can include a formal meditation practice where we set aside a period of time to do nothing but meditate and it can also include paying attention to something we are already doing such as the food we are eating.
Columbia offers opportunities to practice meditation through CUIMC Student Health on Haven. 
Listen to a loving kindness meditation led by Dr. Aisha Holder of Columbia University Counseling and Psychological Services.
Further Reading
Research proves that regional or societal traumas, such as natural disasters and geopolitical tragedies can all take a tremendous toll on the mental health of those who experience them. But, as Columbia experts explain in a recent Columbia Magazine article, nothing as pervasive and prolonged as the COVID-19 pandemic has happened in recent history, in particular in the United States. And we are only beginning to see and understand the upheaval that is causing for our mental health. Read the article.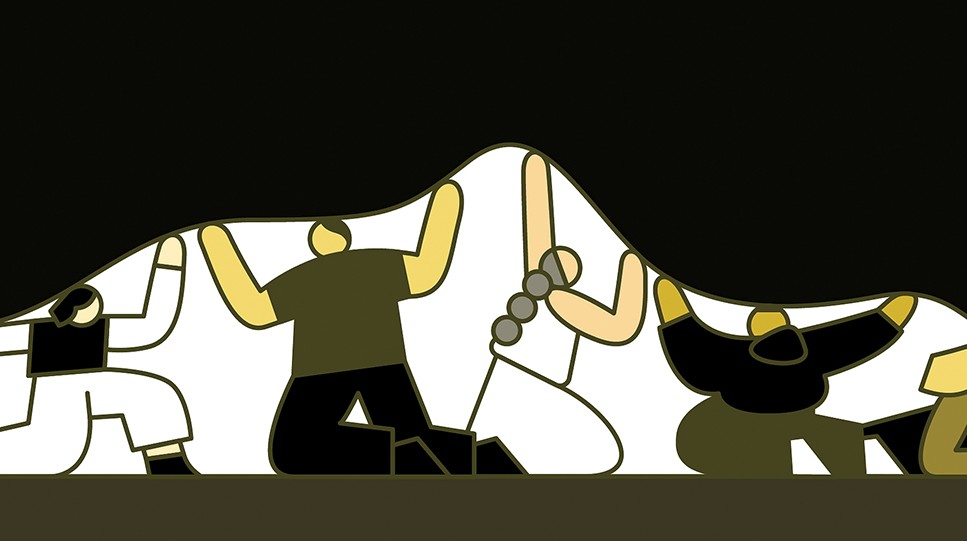 In the largest study to evaluate depressive, anxiety, and post-traumatic stress symptoms in tandem among patients who had mild COVID-19 disease, researchers from the Mailman School of Public Health, with colleagues at Universidade Municipal de São Caetano do Sul in Brazil, found that exposure to increased symptomatic levels of COVID-19 led to a significant level of symptoms of depression, anxiety, and post-traumatic stress, independent of any previous psychiatric diagnoses. Read more. 
"Facebook and Instagram and other social media platforms are important sources of socialization and relationship-building for many young people," said Claude Mellins, professor of medical psychology in the departments of Psychiatry and Sociomedical Sciences. "Although there are important benefits, social media can also provide platforms for bullying and exclusion, unrealistic expectations about body image and sources of popularity, normalization of risk-taking behaviors, and can be detrimental to mental health." There are upsides to social media, too, said Mellins. Read more. 
This collection of resources from Columbia News is dedicated to the late Dr. Lorna Breen, VP&S assistant professor of emergency medicine. A cherished colleague, sister, and friend, Dr. Breen lived a life in service to the well-being of those around her. She worked without rest to help treat COVID-19 patients during the initial outbreak in New York City and contracted and recovered from the virus herself in March 2020. 
Her tragic death by suicide in April 2020 has been a source of grief for many who loved her in our community—and it has also been a catalyst for action at Columbia University Irving Medical Center and nationally on issues of destigmatizing and supporting mental health concerns among healthcare workers, especially during the pandemic. 
Read more about Dr. Breen's life and legacy and on the Dr. Lorna Breen Health Care Provider Protection Act.