Richard Ford Returns With a New Collection of Stories
Sorry for Your Trouble, his fourteenth work of fiction, is "a book of short stories about Irish Americans—or, Americans in Ireland."
May 13, 2020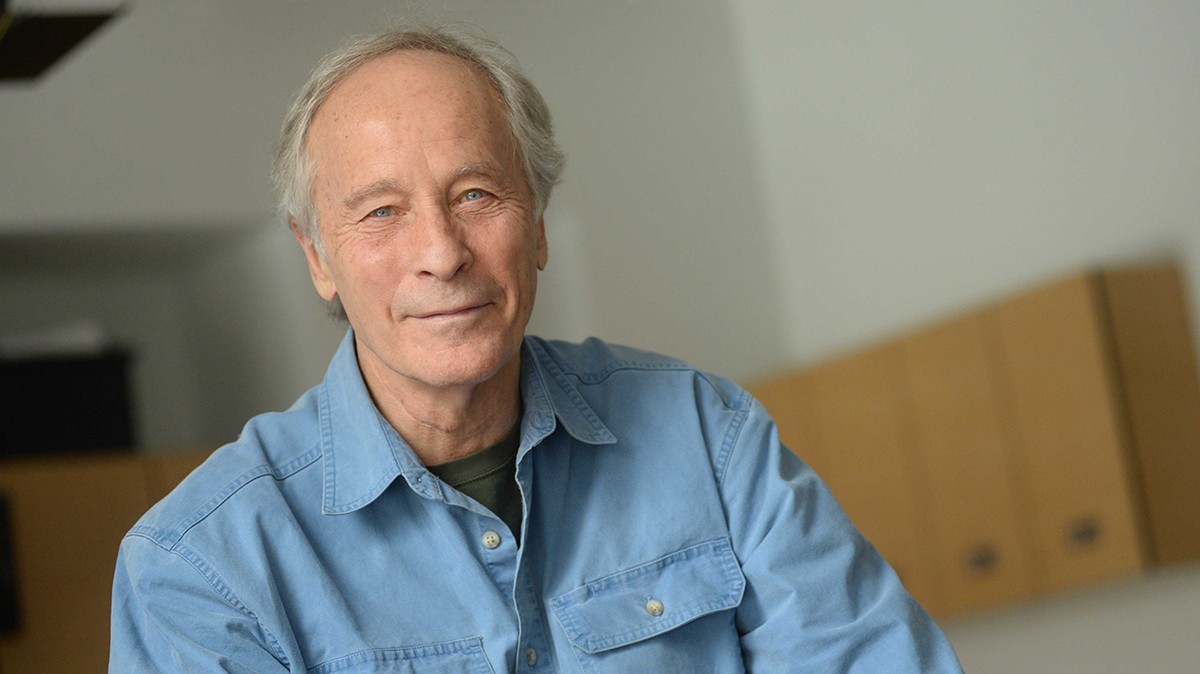 In a career that has spanned almost 50 years, Professor Richard Ford has produced 13 works of fiction, including his 1995 novel, Independence Day, the first book to receive both the Pulitzer Prize and the PEN/Faulkner Award. The book was the second in his critically acclaimed Bascombe series, which began with The Sportswriter in 1986, a work that introduced readers to Frank Bascombe, novelist-turned-sportswriter-turned-realtor. Ford published his first work of nonfiction, a memoir, Between Them: Remembering My Parents, in 2017. In 2019, he won the Library of Congress Prize for American Fiction.
Now he's back with Sorry for Your Trouble, "a book of short stories about Irish Americans—or, Americans in Ireland," he said. "I come from an Irish background, a lineage mostly mummed by my family, who seemed rather embarrassed about it. I've lived in Ireland  (and dearly wish, in the throes of this pandemic, that I was in Ireland as I write this). These stories' goal is to satisfy Henry James' injunction, which says that no themes are so human as those that reflect, out of the confusion of life, the relation between bliss and bale. So these stories are both serious (bale) and funny (bliss)."
Here Ford discusses his new book with Columbia News, along with the challenges of teaching writing via Zoom, what he recommends for quarantine reading and who he would invite to a dinner party.  
Q. What was the impetus behind this new short story collection?
A. The impetus to write these stories—seven short stories and two novellas—was my usual impetus, which Thoreau described thusly: A writer is a man who, having nothing to do, finds something to do. I needed something to do.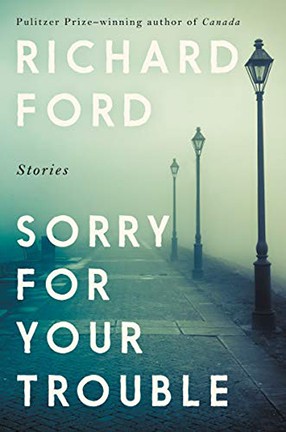 Q. Were you writing these stories over several years, or are they all of more recent vintage?
A. I think the oldest was written in 2003. (I remember because The New Yorker took it, and then the new fiction editor rejected it. I remember things like that.) The most recent three were written in 2019.
Q. What is the difference between writing a novel versus short stories? Do you have a preference for one form over the other?
A. I like writing novellas quite a lot. More bang for my writerly buck. The novella has a long literary pedigree, supposedly deriving from The Decameron. Over the centuries, novellas have gone through periods of rather strict formalization—almost rules that had to be followed for the writing to be classed as a novella. Now, though, those rules, shall we say, are considerably relaxed. Today, all that distinguishes a novella from a short story—in my book, anyway—is length. And even that categorization is pretty fluid and slippery. Novellas are said to be longer than short stories and shorter than novels—just long enough to read on a long train journey. I generally don't even use the term novella, preferring long story.
Q. What are you teaching this spring? 
A. I taught a course called "Being Smart on the Page." A few years ago, I figured out that what I most liked about fiction was the ways it appealed to my intellect—rather than to my relish for plotted suspense, or to my appreciation for vividly portrayed landscapes. I liked fiction that, one way or other (and there are lots of ways stories can do this), increased what it was possible for me to think, to put it concisely. 
Q. How has the experience of teaching remotely been? Does anything get lost in translation in the virtual classroom?
A. I had seven weeks with my students in person, then seven weeks as faces in little boxes. The first seven were certainly preferable; but after a predictably bumpy start with the Zoom technology, we (with my students' great goodwill and forbearance) managed to make the course's premises pretty vivid and useful. I, of course, never liked doing it; but it wasn't finally an irremediable hindrance to pedagogy. What was lost was, predictably, the great exhilaration of being in a classroom with a group of smart, motivated, challenging students. That's why I teach at all.
Q. What books do you recommend for readers during this time of quarantine?
A. In recommending books during a plague, I guess you either read Camus, or you read something else that takes you in the other direction. I vote for the other direction. In which case, read something that makes you think life's worth living, that close attention to lived life is renewing, affirming. That opens up a pretty wide array of books, including mine. Right?
Q. What is the last great book you read?
A. A sensational novel: Girl by Edna O'Brien.
Q. What's on your reading list now?
A. I'm reading War and Peace. I'm hoping to survive it.
Q. What is your current project?
A. I'm writing a novel called Be Mine. It's (it simply has to be) that last Frank Bascombe novel of my lifetime.
Q. You're hosting a dinner party. Which three academics or writers, dead or alive, do you invite and why?
A. Well, I certainly wouldn't invite anybody who was dead. What's the fun in that? Academics are also a long shot—as any academic will tell you (or should). I'd invite some hilarious pals of mine: Colm Toibin. Ann Beattie. And my wife, Kristina. I mean … I'd want this to be fun, right?