Everything You Need to Know to Bike to and Around Columbia's Campuses
Columbians have long been biking to and around campus, but added bike racks and safer street connections throughout the city make two-wheeling it more appealing than ever before.
August 23, 2021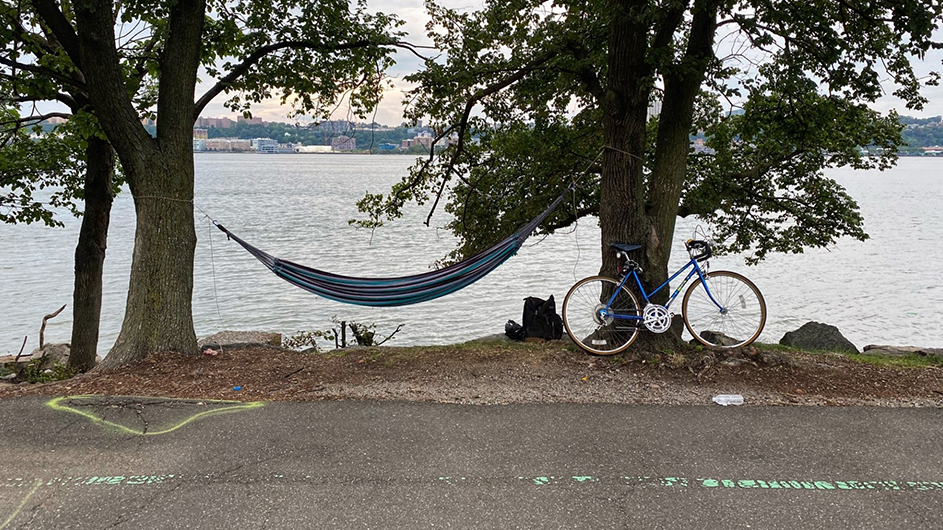 The COVID era has seen a "bike boom" in New York City, with thousands of cyclists taking to the streets and pathways for exercise, recreation, and as a reliable mode of transportation. 
Columbians have long been biking to and around campus, but added bike racks and safer street connections throughout the city make two-wheeling it more appealing than ever before.
Bike Upper Manhattan
Upper Manhattan, with its wide streets and tree-lined paths along the Hudson River, Riverside Park, and Riverside Drive, boasts some of the most beautiful and interesting biking in the city.
For starters, the Hudson River Greenway is not only the longest greenway in the city, but it is also arguably the most heavily used bikeway in the United States. 
For a challenging circuit with gorgeous views, Central Park is an obvious choice for tourists and true New Yorkers alike. Bring your lungs if you're going to tackle the 6-mile road around the park—it's a verdant ride of hills and valleys.   
Tool around Harlem with a self-guided Harlem Community Garden Bike Tour. The tour explores the neighborhood's rich community gardens, which are as scenic as they are functional. Many of the community gardens grow vegetables and herbs that in turn support the area. 
If you want to expand your range and tour the boroughs, grab a digital NYC Bike Map. Paper copies can be found at most bicycle shops as well as at many libraries and community centers. 
Biking Safe and Safe Bikes
NYC cycling, especially during rush hour, can be anxiety-inducing. Even if you're a seasoned rider, it's good to brush up on the rules of the road.
Free bicycle tune-up events are hosted periodically at Columbia's Ride Your Bike to Campus days, which are held at the Morningside and Medical Center campuses. Get notices about scheduled bicycle events and bike news by joining the Bicycle Interest Group.
Columbia Public Safety provides services to protect your bike against theft, including discounted bike locks and security engraving to track your bike should it be lost or stolen.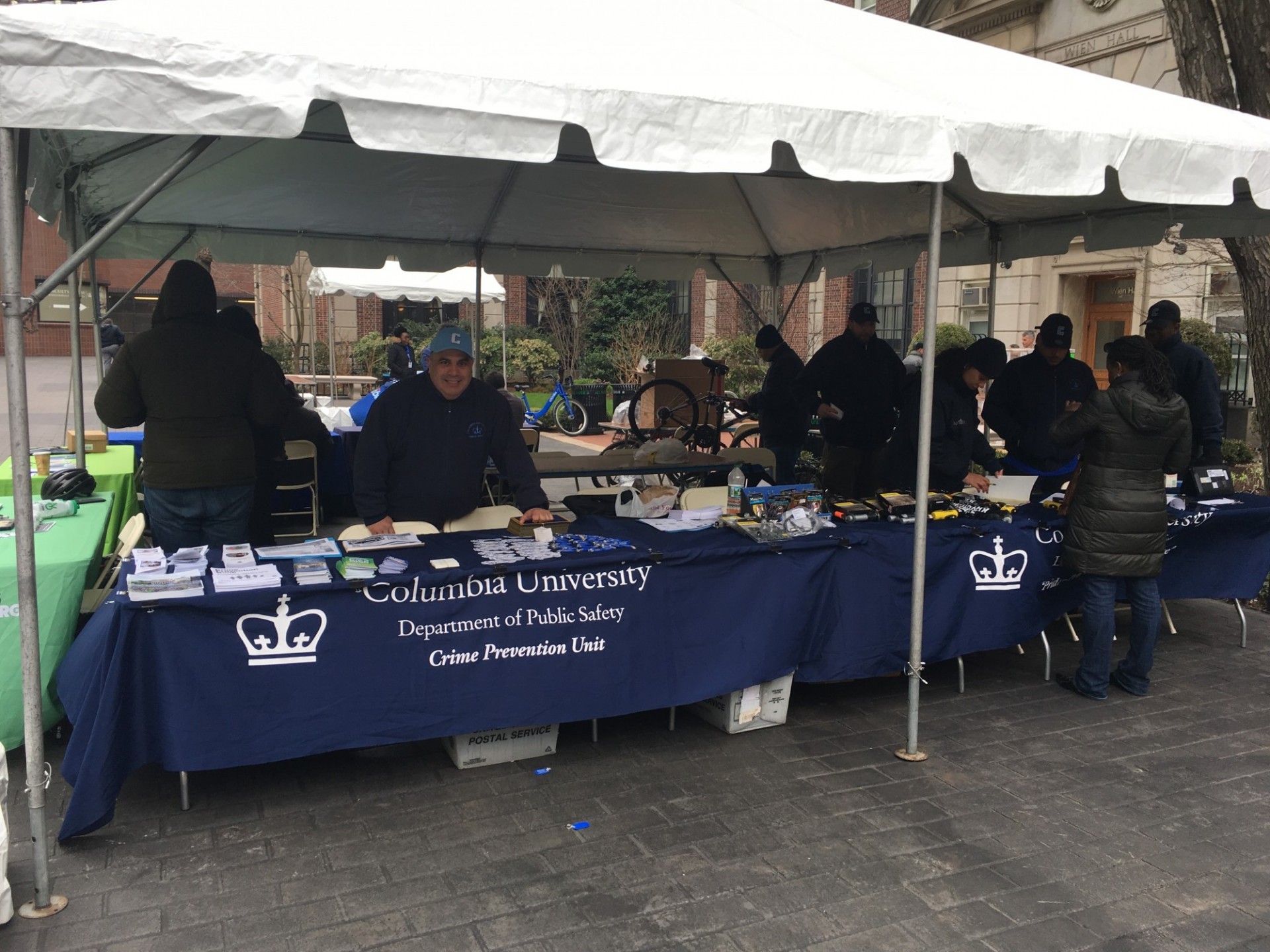 Showers and Change Rooms
If you're biking in the warm months, you might find yourself shvitzing by the time you make it to campus. Columbia has a number of locations on its campuses where active commuters such as cyclists, walkers, and runners can shower before heading into work or class. 
Dodge Fitness Center at Morningside campus offers a $38 per semester Active Commuter Shower Pass membership. 
New York Presbyterian Hospital (NYPH) Fitness Center offers a $5 monthly shower pass designed especially to support bicycle commuting.
The first floor of Studebaker has a gender-neutral bathroom equipped with a shower and change area. To find the shower, follow the signs for "Restrooms" on the ground floor. Note: only one restroom is equipped with a shower.
The Forum's concourse level has a bike room that is equipped with a gender-neutral shower. Access to the bike room is limited to Columbia employees who are registered to use it.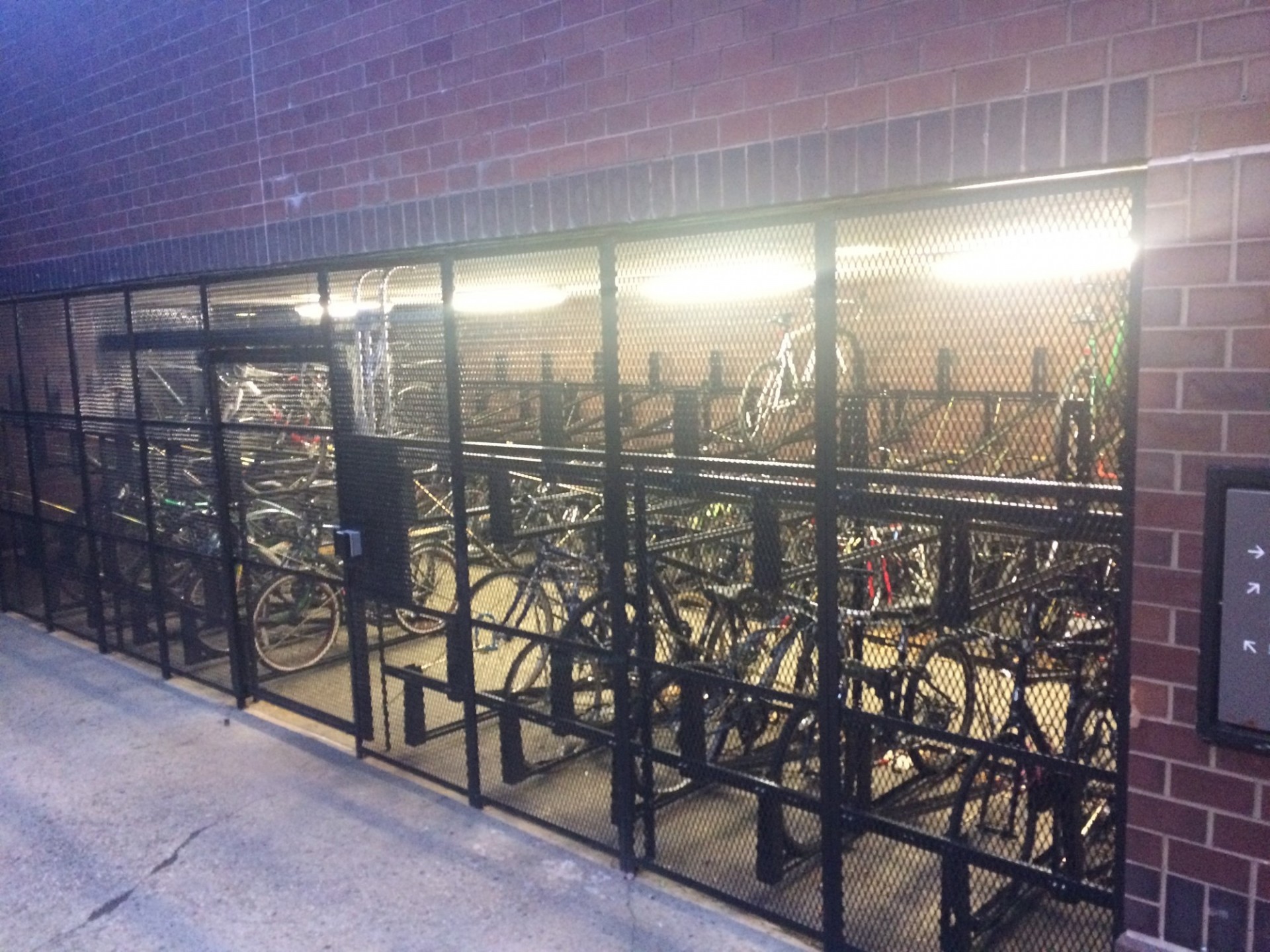 Bike Parking 
The beauty of two-wheels over four-wheels: ease of parking. Thousands of bike racks are scattered across the city, including on our campuses. 
For commuters, Morningside campus has two sheltered bicycle enclosures that are accessible to Columbia members with an ID. Both enclosures are equipped with bike tire pumps and basic repair tools. To request access, register your bike with Public Safety.
Students may have access to storage in their dorms. 
Citi Bike Locations 
Citi Bike is New York City's fabulous bicycle share system. Columbia has no affiliation with Citi Bike and does not offer a discount on memberships, but its availability around Columbia's campuses makes it a good choice for getting to your destination quickly.
Citi Bike offers short-term memberships that are ideal for visitors, or annual memberships for frequent users. Depending on where you live, you might consider combining Citi Bike with your subway commute. 
The company also recently expanded into Inwood and Washington Heights. 
IDNYC cardholders can save 15% on Citi Bike during their first annual membership year.
Find the nearest bike station and plan your commute with this map.