A School of the Arts Event Focuses on the Documentary Series "Pride"
Film Professor Tom Kalin directed a "Pride" episode centered on the struggle for LGBTQ+ rights  in the U.S. in the 1950s.
March 08, 2022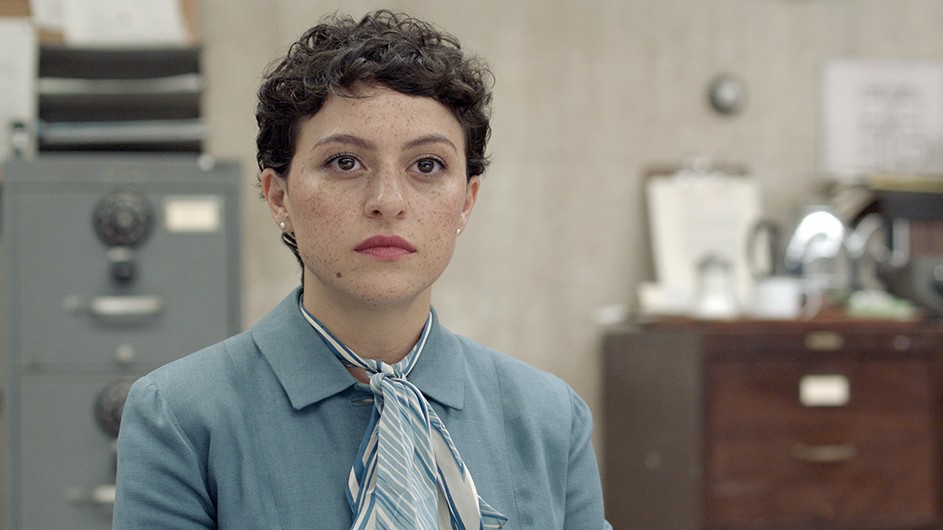 On February 17, 2022, the School of the Arts convened a virtual discussion of queer history and queer art-making, centered on the six-part FX documentary series Pride. Pride chronicles the fight for LGBTQ+ rights in the United States from the 1950s to the 2000s. Each episode is dedicated to a different decade of the struggle, and is overseen by a different director. The first episode, "1950s: People Had Parties," was directed by School of the Arts Film Professor Tom Kalin, who wrote for Columbia News about how politics and pride are central to building LGBTQ community.
Kalin was joined by History Professor George Chauncey and Professor Kendall Thomas of Columbia Law School, as well as Pride's executive producer and showrunner, Alex Stapleton.
"We all think of the 50s as the age of anxiety," Kalin said, "as this miserable time when McCarthy ruined people's lives, or where activism and political pushback languished. But I don't think that's the whole story. And that's what was exciting to work on for this episode, to focus on that bigger history."
More Complicated Vision of Queer Life in the 50s
Kalin gave an overview of the figures he chose to center in "1950s: People Had Parties," including Madeleine Tress, Senator Lester Hunt and his son, Buddy, and Christine Jorgensen, arguably the first trans American celebrity, whose transition was covered by the New York Daily News in a 1952 front-page story.
Tress was a rising star at the Department of Commerce, who was forced to resign in 1958 when it was revealed during a security clearance interview that she was the subject of an FBI file identifying her as "an admitted homosexual." 
In the Pride episode, Tress is played by Alia Shawkat—an uncanny likeness and a great stroke of casting luck, which Kalin attributed to Stapleton. Shawkat addresses the camera in a walk-and-talk monologue, describing her interrogation while walking the austere halls of her department. She then makes her way outdoors to a bucolic lawn, where she kicks off her shoes, removes her jacket, and reclines on a blanket in the grass as her story opens up to recall her first love.
These "dramatic vignettes," as Kalin called them, are deeply evocative. Interspersed with interviews and archival footage, they serve as flights of narrative imagination, vivifying the subjects.
Another major narrative thread, which Kalin was shocked he had never before encountered, was that of Lester C. "Buddy" Hunt (played by actor Conor Paolo), who was arrested for having solicited sex with an undercover officer. Buddy's father, Senator Lester Hunt, was subsequently blackmailed by a group of fellow senators, who threatened to expose Buddy if Hunt did not resign. Senator Hunt shot himself in his Senate office in 1954. 
In the episode, Kalin interviews Buddy Hunt's daughter, spotlighting Buddy's search for justice in the decades after his father's death. It is the storyline that perhaps comes closest to the typical vision of the 1950s as a decade of anxiety. 
Queer People Behind or in Front of the Camera
Many of the episode's subjects, including Jorgensen, were themselves filmmakers and photographers. The episode reflects often on queer people finding themselves behind or in front of the camera.
Kalin highlighted the work of gay filmmaker Harold O'Neal, a home movie enthusiast who documented his own life in San Francisco dating back to the 1930s.
Chauncey also appears in the episode as an interview subject, adding historiographic context to the footage. "These home movies that gay people made are documenting the very rich and joyful lives that they had with one another," Chauncey said in the episode, over clips of women goofing around in bathing suits on a dock, or friends toasting at a party. "It's shocking to many people because they presume that people in this era must have been ashamed of their sexual desire."
Kalin described finding the photo booth images of photographer J.J. Belanger, which appear in the episode. The photographs of Belanger kissing his then-boyfriend Robert Block serve to animate the idea of queer joy and love in the 50s. 
"They were so striking and so intimate," said Kalin, "a picture of everyday life. Two people had gone into the privacy of a photo booth to kiss and record that moment. I was really moved and touched by the sight of that photograph."
Kalin noted that the title of the episode comes from Chauncey's interview: "He said the words, 'people had parties,' and that sort of popped out of the transcript."
Chauncey added: "I think you presented a much more complicated image of the queer 1950s than most films I have seen. You've done something really fresh here, and I appreciate that."
Hidden History of Race
Thomas noted the insufficiency of centering white narratives in reflecting on the past. Interviews in the episode attribute Jorgensen's success as a media figure to the fact that she was not challenging the way femininity was imagined as white womanhood.
"If we want a full history of trans life in this period," Thomas said, "we have to pay attention to ways in which the whiteness of Jorgensen erases, if you will, this hidden history of Black and Brown trans figures."
"The intersectionality of queerness and race is one of the biggest themes of the entire series," Stapleton said, "something that we grow and develop, and that culminates in a major way in the last episode. Pride was a start. Pride is not the history. Pride is not the full textbook or experience. Pride is just a group of us who were trying to get a conversation started in Trump's America."
Community Building
"There was an incredible community of filmmakers who came together to make this show," Stapleton said. "It is a deeply personal project to every single person that was involved."
Thomas identified this as an important thread: "This is a series that's telling a story about queer history, broadly, but it's also informed by a queer aesthetic, and I would say a queer ethics of filmmaking. The story of the production of this film is a story of community, and community building."
"It takes a village to make a documentary," said Thomas. "The making of '1950s: People Had Parties' emphasizes the specificity, and the possibilities, for queer documentary filmmaking practice at this moment."
---
Emily Johnson is an MFA student in the fiction concentration of the writing program at the School of the Arts.