28 Photos From Columbia Commencement Week That Show How Happy We Are to Return to Campus to Celebrate Our Grads
For the past week, Columbians have turned out to celebrate the Classes of 2022, 2021, and 2020 in style. 
By
Kelly Moffitt & Jennifer Pellerito
May 20, 2022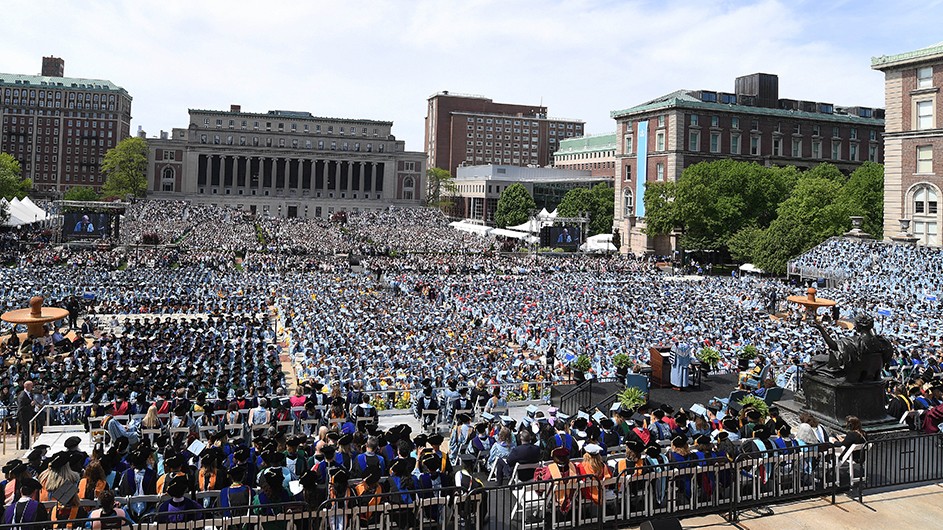 The past week has been a blur of celebration on Columbia's campuses, as we've finally been able to welcome our graduates home for school graduation ceremonies, University Commencement, a special celebration for the Classes of 2020 and 2021, and many more related activities. Our photographers have been there to capture it all.
This year, everyone at Columbia has been excited for the return to an in-person celebration for our graduates. Whether in Bangladesh, or Boulder, or right on Broadway, we love seeing our grads celebrate their accomplishments all across the world.
The Class of 2022 includes more than 14,400 students from Columbia's 21 schools and affiliates. They come from over 138 countries, include 181 military veterans, 8 displaced scholars, and 76 staff members.
This year is also the first time that Columbia Climate School will grant degrees. More than 80 students celebrated during the school's inaugural Class Day on May 13. 
Be sure to follow Columbia's social media channels to let us know how you've been celebrating and use the hashtag #RoarLions2022, #RoarLions2021, and #RoarLions2020 to spread the word about our brilliant graduates. 
You can imagine how difficult it is to choose just a few photos to mark such a momentous week, so we encourage you to follow Columbia's Instagram to see even more snapshots of the fun. 
Roar, Lion, Roar!
Columbia University Commencement – May 18, 2022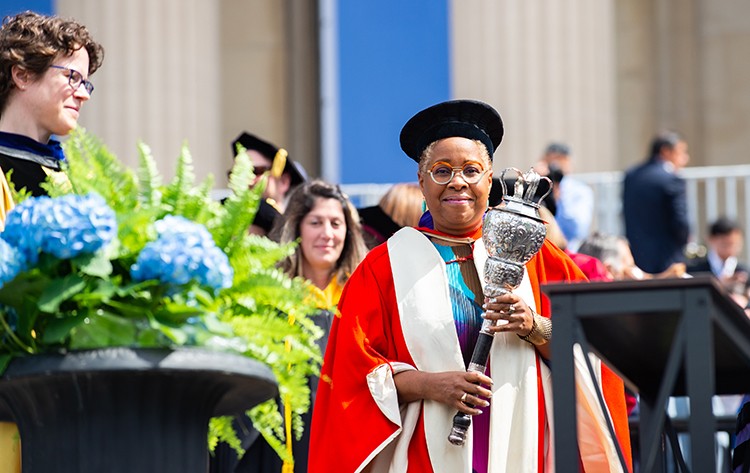 The university breaks out the mace for ceremonial occasions, like graduation, where the mace symbolizes the university president's ability to confer degrees. A little more backstory: the mace is made of Sheffield plate and was donated to Columbia in 1933 by John Munro Woolsey (LAW'1901, HON'29), a federal judge who that same year was best known for his ruling that James Joyce's Ulysses was not obscene. He was also a founding member of the Columbia Law Review. You can learn more about the mace here.