30+ Coffee Spots on and Around Columbia's Campuses for When You Need a Serious Caffeine Jolt
With finals and wintertime dreariness upon us, we could all use some new coffee spots to add to the caffeination rotation.
December 08, 2021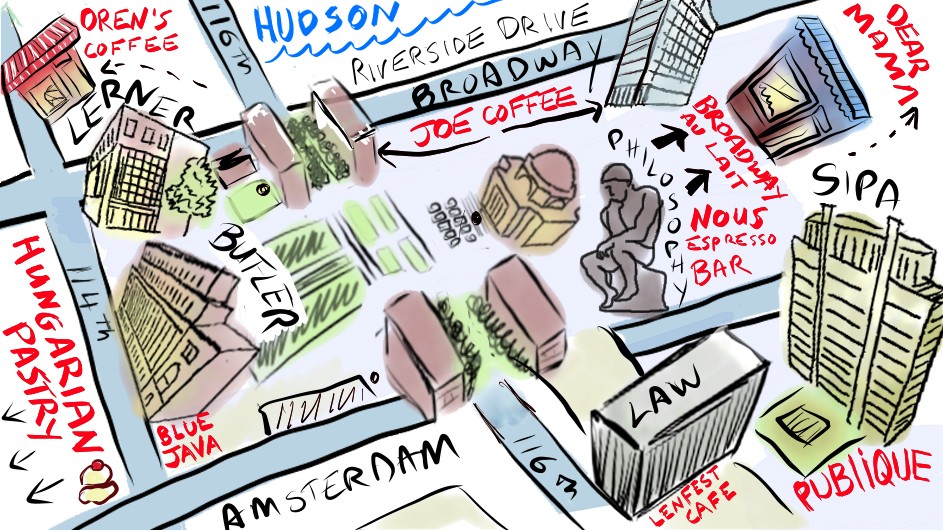 Finals are just around the corner for Columbians and although we first and foremost recommend you stay away from all-nighters and get a good eight hours of sleep, sometimes you just need a jolt of caffeine to pack that extra punch.
With that in mind, Columbia News has rounded up favorite coffee spot recommendations from students, staff, and alums on social media on and around the Morningside, Manhattanville, and CUIMC campuses. 
We welcome more suggestions! Have a coffee spot you love to hit up before class or an early morning test? Send them our way at [email protected]. 
Coffee Spots on Columbia's Morningside Campus
It is often said that "the best coffee is the one that's closest to me." Okay. So maybe that's not a common one you hear all the time, but it is true. If you're trotting between classes or finals on Morningside campus, you're probably looking for a quick cup of java. Here are some spots you can find without venturing too far afield.
Blue Java Cafe | Butler Library, Lerner Hall, Mudd Hall, Uris Hall
With four locations across the Morningside campus, Columbia Dining is answering the call for caffeine and a selection of gourmet pastries and snacks to "fuel your study session."
Ferris Booth Commons | Lerner Hall 
Joel Ntiri said it best on Instagram: "You can never go wrong with a nice cup of Joe from everyone's favorite dining hall!!"
Joe Coffee  | Pulitzer Hall, Dodge Hall, Northwest Corner Building
With three locations across Columbia's Morningside campus, you can find Joe Coffee cups everywhere you turn. Joe is a fan favorite of students from almost every school on campus, including @hey___melina, @paridhixsrivastava, and @bevavzz. 
Lenfest Café | Jerome Greene Hall
Right now, due to COVID-19, Lenfest Cafe is only open to Columbia Law School students, but this coffee bar and quick grab-and-go dining establishment is a favorite with our legal eagles. One caveat, though, because we know how those long nights contemplating the rule against perpetuities go: we've heard there's a vending machine or two that sells coffee on the main floor of Jerome Greene with ample seating nearby. 
Liz's Place | Barnard College, The Diana Center
Located on the first floor of The Diana Center, @lourdrl and @emelya_2003 can't stop raving about Liz's Place for coffee and tea. 
Nous Espresso Bar | 301 Philosophy Hall, Graduate Student Center
Located in the Graduate Student Center, "a bright and comfortable community space where graduate students, postdoctoral researchers, and faculty across disciplines and schools may socialize and study," Nous offers food and beverages for purchase, including Blue Bottle Coffee, Rishi Tea, pastries, sandwiches, and more.
Peets Coffee | Barnard Library
If you're looking for grab and go service, look no further than Peet's Coffee in the Milstein Center on Barnard's campus, which is a favorite of @esraerikson and @oftheolivetree. Due to COVID-19, you can't eat inside the Milstein Center, but you can take treats outside.
Publique | International Affairs Building
The best place to get a taste of SIPA life is at Publique, a cafe on the sixth floor of the International Affairs Building that offers coffee, tea, baked goods, and snacks for students on the go. More at the SIPA admissions blog here. 
Coffee Spots Around Columbia's Morningside Campus
Sometimes a different setting off campus is just what the brain needs for a little refresh—not to mention the wonders a jolt of java can do.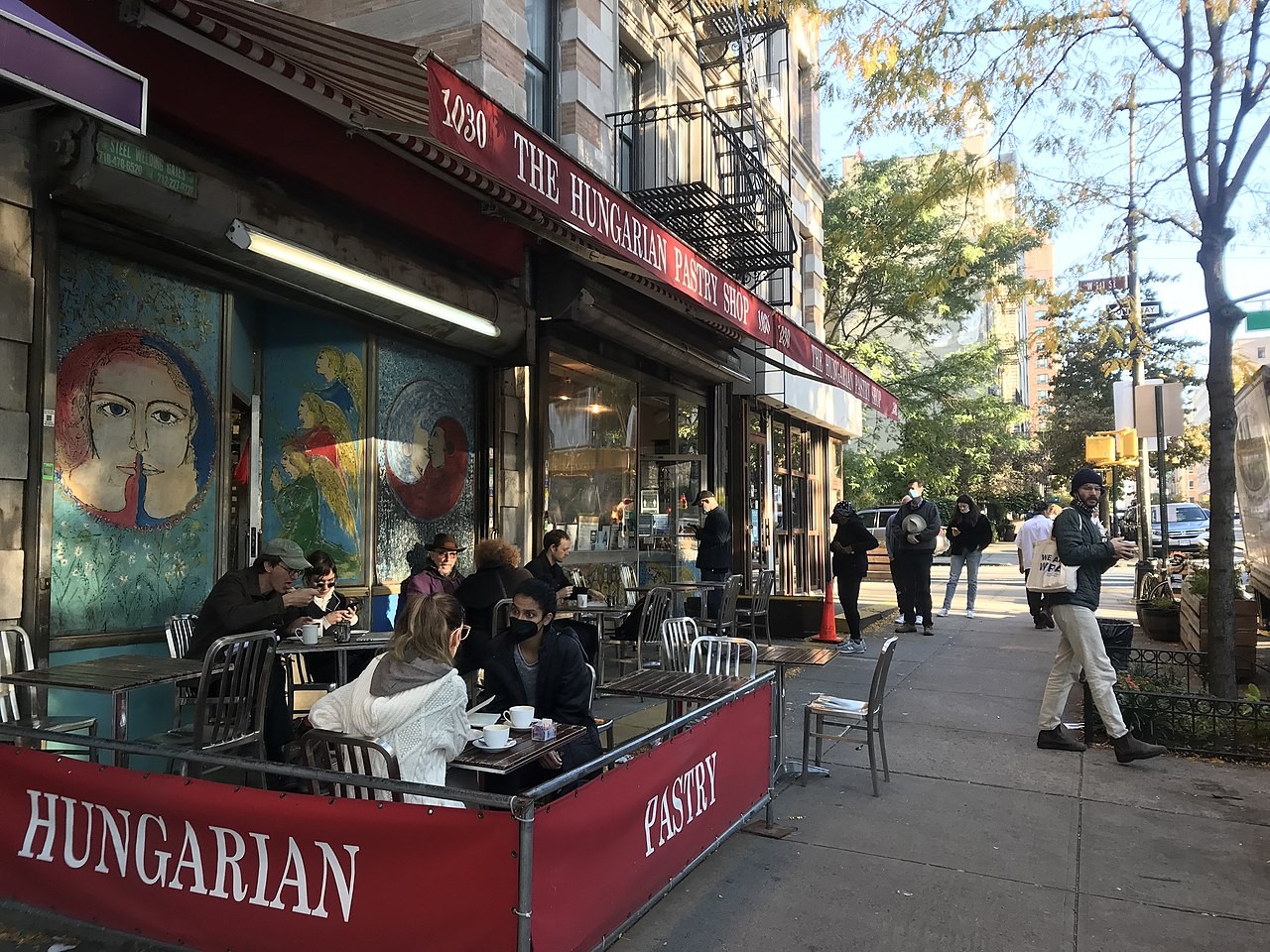 Blue Bottle |  2901 Broadway
A popular spot for @brandonrebelez, @xqt.daisy, and @musaed_8, Blue Bottle is a major player in the third wave coffee movement specializing in single-origin coffee beans.
Broadway Au Lait |  3070 Broadway
Looking for coffee near Union Theological Seminary or Jewish Theological Seminary? Check out Broadway Au Lait, where you can get a delicious, cheap cup of coffee from really nice staff. This spot is a favorite of @thereal_lil_e.
Double Dutch Espresso | 2194 Frederick Douglass
If you take a break in Harlem, don't miss Double Dutch Espresso for a dose of the whimsical. As they list on the website, "our cozy community living room is a safe place to be heard and make connections while enjoying one of our expertly handcrafted coffee beverages (don't worry, our baristas are certified Counter Culture Coffee nerds)."
Hungarian Pastry Shop | 1030 Amsterdam
This absolutely classic Columbia spot is known as the place to study for multiple hours on end. Part of that has to do with the coffee, which @eilidhjemacleod states is a go-to.
The New York Basics | 1090 Amsterdam
A "hidden gem" favored by some of our most in-the-know staffers is The New York Basics, which is known for its short and fast-moving lines, right across from Mt. Sinai Morningside.
Oren's Coffee | 2882 Broadway
Known as New York's original specialty roaster, Oren Bloostein set out to open his first coffee shop in New York City in 1986 in Morningside Heights. Today, @hamidahhamidah favors this spot above all others. 
Patisserie Des Ambassades | 2200 Frederick Douglass
If you like your pastries with a side of coffee and are spending some time in Harlem, Patisserie Des Ambassades is the place for you. This Senegalese spot also has tasty food options!
And of course, there are the national chains that you can pop into for your favorite comfort drinks, including Dunkin Donuts, 1235 Amsterdam; Pret A Manger, 2995 Broadway; and Starbucks, 2929 Broadway.
Coffee Spots on and Around the Manhattanville Campus
The buzz surrounding Columbia's Manhattanville campus has been steadily building and, come January, it will be in full swing as the Columbia Business School officially opens its doors. While you're there, make sure you grab a cup of coffee nearby from a local business!
Dear Mama | 611 W 129th 
Columbia loves Dear Mama. This Harlem-born coffee spot opened up its second location on Columbia's Manhattanville campus in West Harlem in 2019 in the Jerome L. Greene Science Center. You can sit in the café, which serves coffee roasted locally in Red Hook, Brooklyn, along with espresso, cappuccino, and more favorites, plus pastries and other light fares.
I Like It Black | 409 W 125th
Patrons rave about I Like It Black's cold brew. This coffee shop specializes in Bringing Black and Brown Roasters from around the country to Harlem.
Kuro Kuma Espresso & Coffee | 121 La Salle
Baked goods from Balthazar's and Counter Culture beans, patrons rave about the smooth and creamy nature of this local joint's coffee. 
Plowshares Coffee Roasters | 1351 Amsterdam
Plowshares began roasting specialty coffee in Hillburn, New York, in 2008, and their space in West Harlem really shines. This location boasts 3,000 sq. feet of cafe and production space, where customers can relax. You also get the bonus of watching coffee being roasted in an original 1940s Probat coffee roaster. 
And there's always Starbucks, located at 3165 Broadway. 
Coffee Spots on and Around the CUIMC Campus
If you're uptown and looking for coffee, look no further than these locations within walking distance of CUIMC, School of Nursing, and Mailman School of Public Health.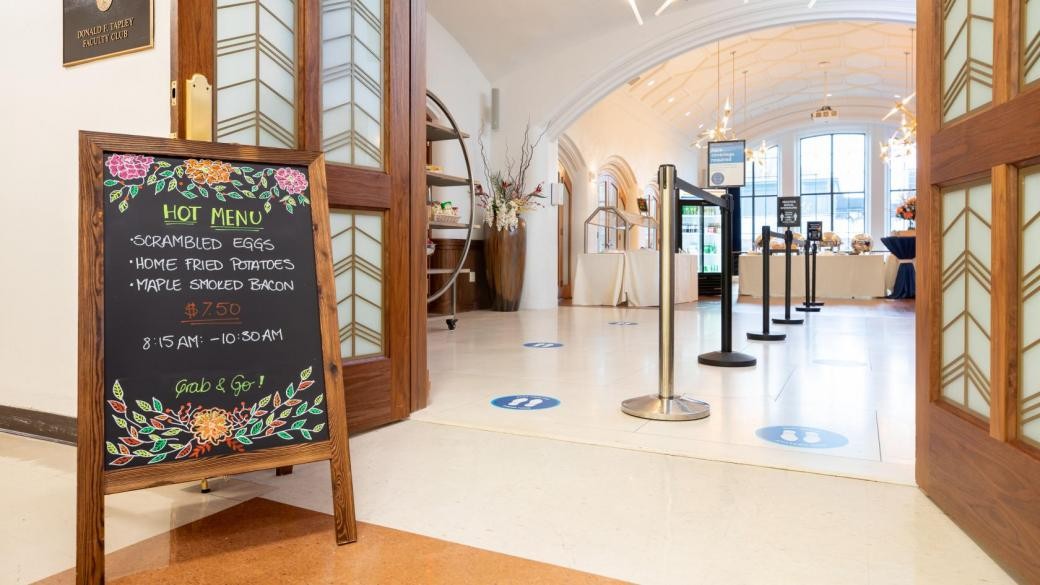 Faculty Club Café | 630 West 168th
Columbia University and NewYork-Presbyterian staff, employees, students, and their guests can enjoy "grab & go" food as well as coffee in the Faculty Club Cafe located on the fourth floor of 630 West 168th Street.
Hilltop Perk | 83 Haven
Grab a coffee inside Hilltop Perk or order delivery of caffeinated beverages alongside food and snacks. 
Salento Colombian Coffee & Kitchen | 2112 Amsterdam
This community-centric cafe screams color and quality. There's a full barista menu and a delicious variety of Colombian bakery items as well as snacks and entrees. Stop by this location if you want to be transported!
And there's always the national chain standbys of Au Bon Pain, 1121 St. Nicholas; Dunkin' Donuts, 4030 Broadway; and Starbucks, 4001 Broadway. 
And for Those Tea Lovers Out There…
Yeah, yeah, we know, sometimes too much coffee can be a bad thing (especially for your stomach lining). If you're looking for something a little lighter in caffeine or perhaps even caffeine free, check out these local tea offerings.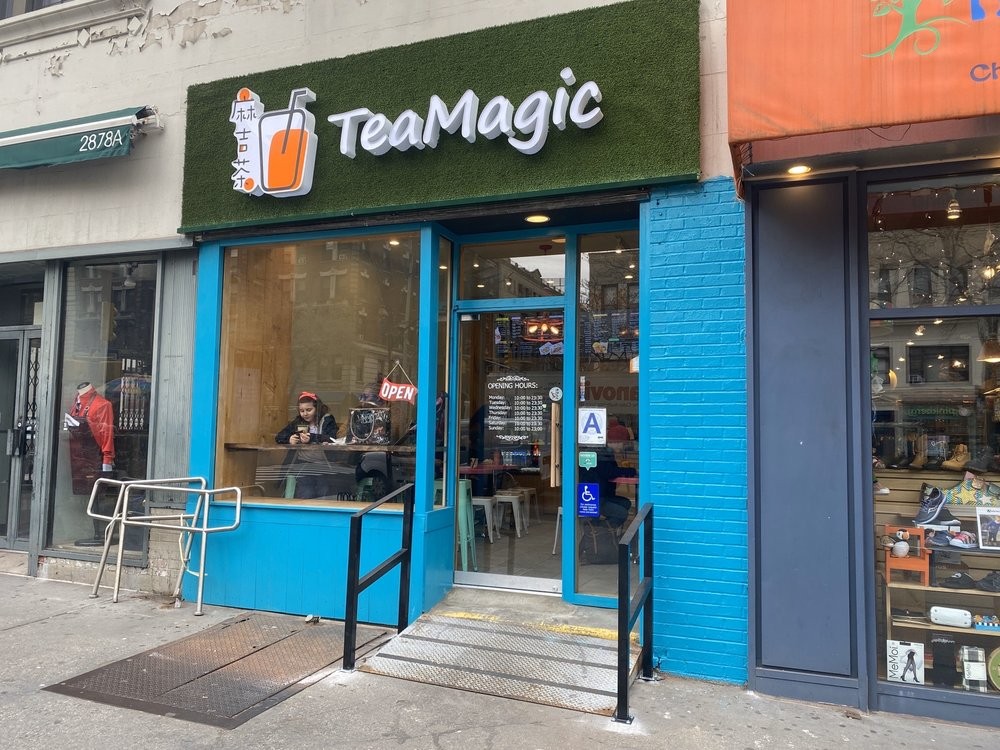 Café East | Lerner Hall
Café East offers traditional Taiwanese teas with a twist, including tapioca pearl tea drinks, fruit smoothies, milkshakes, a selection of gourmet hot teas, dumplings, and fresh sushi.
Culture Tea Bar | 3111 Broadway
Black tea, green tea, herbal tea, and bubble tea. At Culture Tea Bar, you can customize your drinks to your level of sweetness desired.
Gong Cha | 2810 Broadway
This franchise is popular with good reason, featuring bubble teas, milk foams, milk teas, slushes, tea lattes, and coffee. 
Mellow Tea | 1268 Amsterdam
Located closer to Teachers College, Mellow Tea is your source for boba drinks. The location is small, but the cups are very cute!
Tea Magic | 2878 Broadway
Offering delivery and extra large sizes, Tea Magic also offers boba teas and traditional tea drinks with a super sweet interior.