From A(stronomy) to Z(ines), Columbia Has a Club for You
Whether baseball stats or tap dance is your jam, there's a community here that shares your passion.
August 25, 2021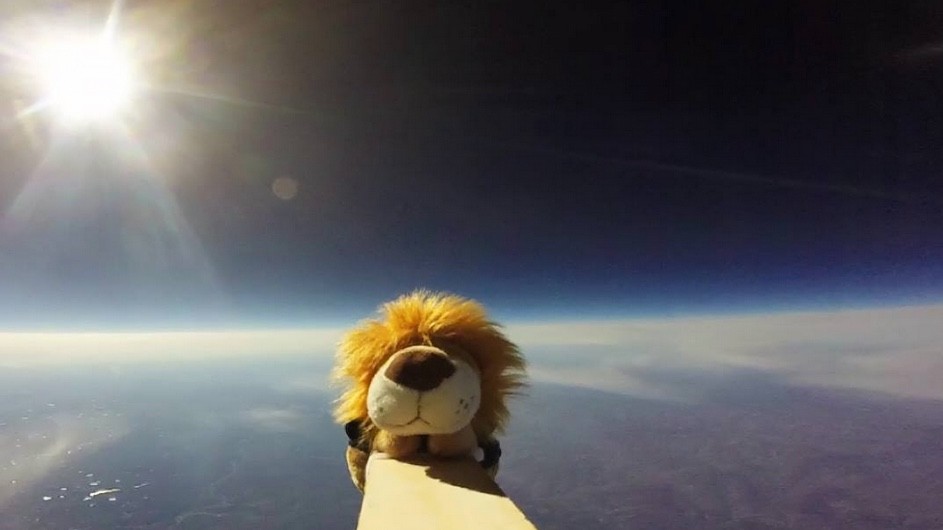 Columbia is home to an astonishing number of student clubs—more than 500 by our count. Whether baseball stats or tap dance is your jam, there's a community here that shares your passion. Check out the offerings on Columbia Spectator's new LionClubs website, LionLink, or Columbia undergraduate admissions site. Here are a few of the clubs that caught our eye.
How do bacteria mutate in microgravity? A team of student Columbia Space Initiative members will launch experiments into space later this year to find out as part of NASA's Stem on Station mission. The project is one of eight ambitious "missions" undertaken each year by CSI members—from launching payloads (including a plush Roaree) into space to developing tools to collect samples from the Moon and Mars.
"Everybody needs to find a place called home on campus, and CSI has been that for me," says co-director of outreach and operations Theo Nelson, CC'24. "Students go after solutions to what seem like impossible challenges with creativity, passion, and humility." Founded in 2015, the club sits within Columbia Engineering and is advised by Michael Massimino, Ioannis Kymissis, and David Vallancourt.
Members meet monthly to riff on a theme through words, drawings, and cut-out photos. At the end of the semester, the work is compiled into a booklet, and photocopied and distributed. "The topics are anything and everything!" said Magno Totaro, BC '22. "Name, party, q+a, thrills n' chills, middle school dance. But the themes are super open-ended, and really anything goes!"
It's a friendly atmosphere where Oreo cookies are plentiful, music plays in the background, and Columbia and Barnard undergraduates are invited to "come as you are." BZC's latest zines—Found and Miniature—were produced remotely during the pandemic and posted online. The group also explores zine culture "as a political and radical alternative to commercial and censored media," Totaro said.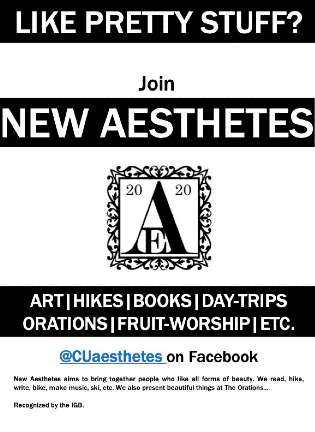 During the third wave of the pandemic last fall, Alan Gen Li, a graduate student at Columbia Engineering, looked around. Most in-person activities were on hold. The mood was bleak. It seemed like a good time to establish a club dedicated to appreciating art and nature, Li thought. The club's name, New Aesthetes, pays homage to Oscar Wilde in a tongue-in-cheek way.
"We're a trivial club for serious people," he said. "We're essentially an outing club. We've organized day hikes up the Hudson Valley, ski trips, bike rides, museum visits, and concerts." As the club nears its one-year anniversary, Li hopes to launch a monthly open mic session called The Orations. "Art comes to us in different moments in life and I believe that there's always a story or context that shapes the way we respond to it," he said.  "I'd love to share and hear these stories!"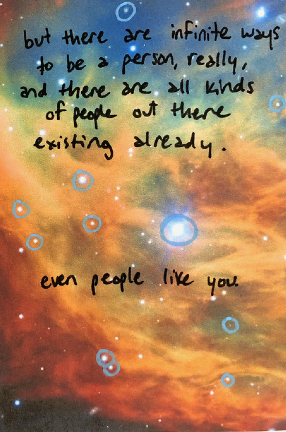 Waves of light move closer together as they approach an object. Known as Blueshift, this phenomenon is the inspiration for a club bringing together artists and astronomy buffs. "It feels more like a family than a club," said president Ioana Stelea, CC'23. "It's where I found all my friends freshman year."
A pair of students founded the club in their dorm room in 2014 after Blueshift's predecessor, Redshift, faded away. The club offers advising sessions for astro majors, group discussion of hot astrophysics papers, astronomy-themed trivia nights, and pizza lunches with Columbia astronomy professors. Blueshift also organizes a camping trip each spring to the dark skies of rural Pennsylvania. An online gallery of artwork by members is worth checking out.
Remember the movie Moneyball? Well, meet the Moneyball of Columbia, the Society for Baseball Research, a club that brings together students with diverse interests to discuss and study trends in the sport. What began as a friendly group of baseball nerds in 2019 has grown into something with bigger ambitions. "We're a small club that focuses on creating novel research, on topics ranging from baseball analytics to baseball evaluation," says Anthony Montes CC'21, one of three group leaders.
"It was really cool when I joined the club to actually be diving into those datasets that we found and doing actual math and statistics on it," said Anna Flieder CC'22, another group leader. The club recently published its first paper, Optimizing Outfield Positioning: Creating an Area-Based Alignment Using Outfielder Ability and Hitter Tendencies.
Students flock to the Columbia Data Science Society hackathon each fall for the camaraderie, late-night problem solving, and prizes. Many of them stay. "I learned so much about machine learning from those two days, and all those students ​who were ​so passionate about data science," said Amy Jang, CC'23 who joined the club as a first-year student and never left. 
Now co-president of CDSS, Jang credits the club with giving her ideas for post-college career options through its mentoring and lectures by professionals in the field.
"A lot of problems in tech require a deep dive into data and that's what CDSS is all about," she said. Mark your calendar for this year's hackathon Oct. 2-3.