5 Columbia Student Projects Forging Connection Despite the Pandemic
When in-person interactions fell by the wayside over the last year, Columbia students stepped up to the challenge to help people make new friends.
March 12, 2021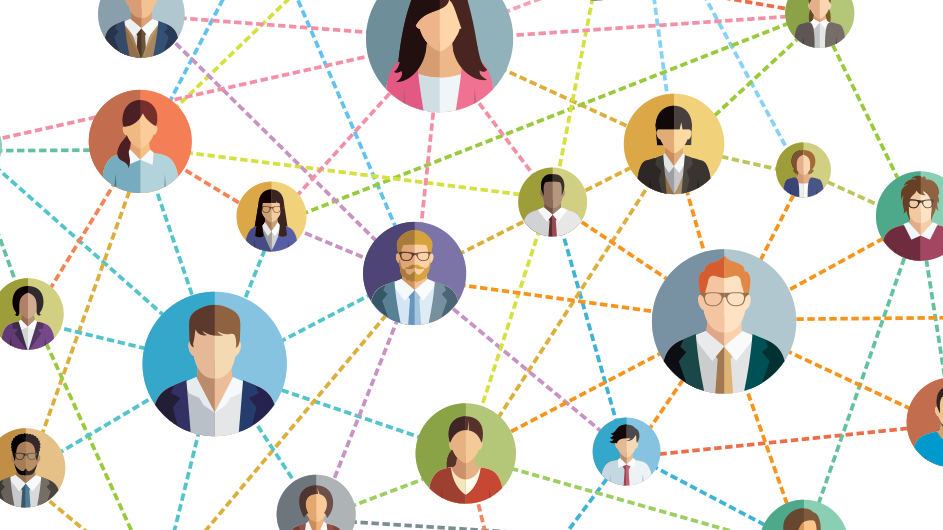 Arguably one of the most difficult aspects of the COVID-19 pandemic has been the immediate loss of our day-to-day in-person interactions. For Columbia students, the majority of whom moved out of their dorms and off-campus a year ago last March, that meant the loss of making a new friend in the elevator, the lunch line, Butler Library, at the end of class, and many other places. Even for those back on campus in the fall and spring, restrictions on in-person gatherings meant significantly reduced chance encounters. 
Never to be deterred, Columbia students rose to the challenge and crafted new ways to meet one another virtually. Whether inventing an app from scratch or rejiggering in-person clubs to better serve the needs of a newly dispersed student body, here are five ways students have innovated ways to forge connections over the course of this pandemic year. 
DormMatch – Evan Tilley, SEAS'22
You may know Evan Tilley as one of the founders of last year's viral 'Lioncraft' – a Minecraft-inspired virtual Columbia campus. But when the Computer Engineering major returned to the dorms last fall during the pandemic, he noticed a particular need for students who were returning to campus: "A lot of people are looking to meet others, especially people who were new to the university," he says. "There's this odd balance between wanting to meet people and wanting to stay safe. On social media I noticed people saying: 'Is there anyone in my dorm who wants to meet up at a safe distance?' And so I thought there was a social need."
At the beginning of the spring semester, Tilley started coding a social media app that would match people based on their Columbia or Barnard dorm for virtual or in-person, socially distanced visits. What resulted is called DormMatch (now available on iOS and soon to be available on Android) which pairs people within and across dorms based on similar interests.  
"The app is kind of like a spark," says Tilley. Even after the pandemic, he plans to keep the app up and running, noting that it helps people who may be more reserved make new friends.
"It was a nice way to use what I've learned from my time at Columbia to help people meet each other," Tilley says.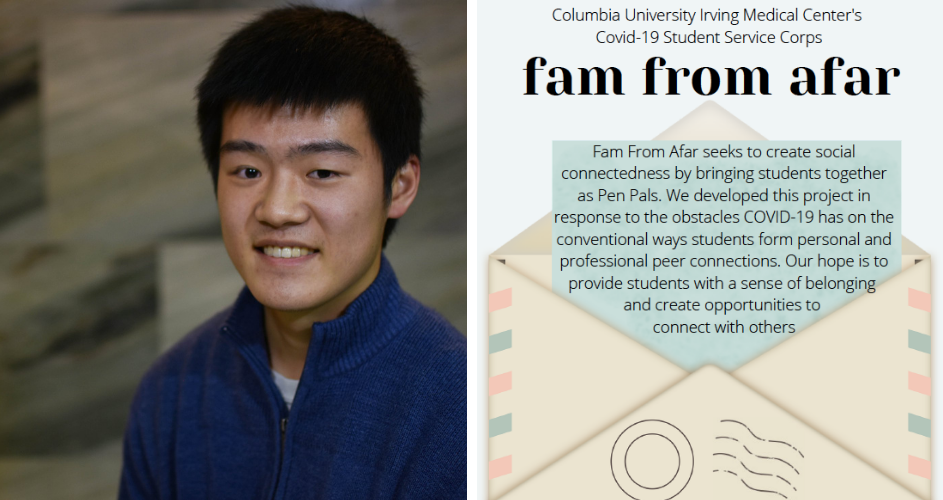 Ethan Chen, a pre-med Columbia College student studying biochemistry with a concentration in statistics loved his job as a Residential Advisor in Ruggles Hall, where he planned events and helped people connect with others—then the pandemic hit. But, what he lost in in-person interactions was found again in fall 2020 when Chen joined the organizing team of Fam From Afar. 
Started in May 2020 by Mailman School of Public Health students Jomarie Dela Pena and Teresa Frappaolo as part of the mental health and well-being bucket of the COVID-19 Student Service Corps, Fam From Afar gets back to basics in helping students connect: through letter-writing and "pen-pal-ship."
"It's really just a pretty simple process where we send out this recruitment email with an attached Google Form and students fill it out," Chen says. "Based on that data, we go in and try to take into account everyone's preferences, their preferred mode of communication, how often they like to communicate with their match, and everything."
So far, about 160 students have signed up to participate by writing snail mail, emails, texts, and even participating in video chats, and the program has expanded from the CUIMC campus to Teachers College, the Columbia School of Social Work, and Morningside campus. 
If you're interested in becoming a pen pal, email [email protected].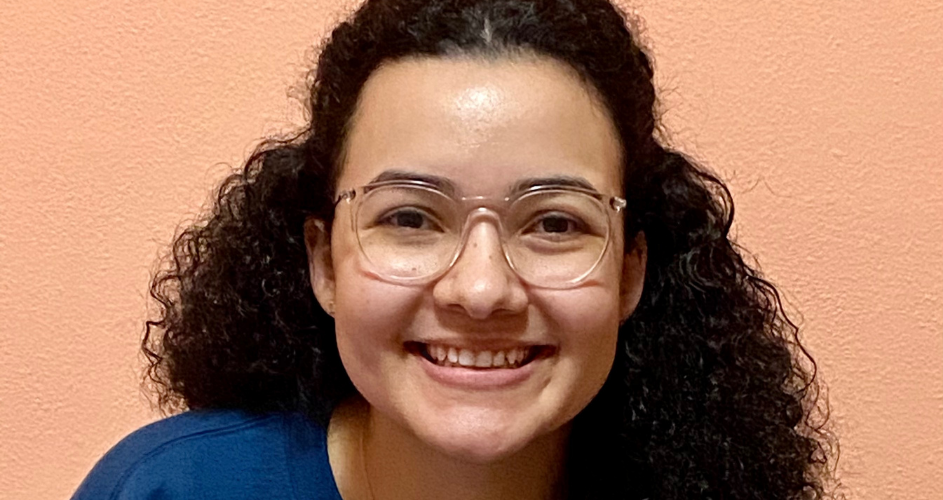 Alicia Tavarez, a junior at Columbia College studying economics-political science with a concentration in ethnicity and race studies, knows what it is like to want to stay connected with the university while being far from the center of campus. Since March of last year, Alicia has been studying from home in Milwaukee, Wisconsin. But that has only fueled her desire to connect her classmates as co-chair of the service committee for the Office of University Life's Events Council
While others may have blanched at the idea of translating a large slate of in-person service opportunities into virtual options that everyone can join, Tavarez jumped into the fray with gusto, connecting both graduate and undergraduate students. While the service committee usually offers an in-person park cleanup during Columbia Welcome in the fall, Alicia pivoted to offer community mask-making, which included a tutorial (from the COVID-19 Student Service Corps (CSSC)), materials, and a Q&A for students to connect and ask questions. 
She also helped organize a full week of service in the fall, where students joined a Facebook group specifically for different virtual service opportunities, like card-making for DOROT, a nonprofit that keeps seniors connected. They also connected with the American Red Cross, PAWS NY, and Friends of Morningside Park. 
"We still help connect students to in-person activities too, like at the soup kitchen at Broadway Presbyterian Church (through Community Impact)," Tavarez says.  
Later this spring, the Service Committee will offer another service showcase for students to get involved with virtually. If you are interested, email [email protected].
PairStudy, Hector Jin Fan Liang Chan, GS'21; William Herbert Oseghare, SEAS'21; Muhammad Ahad Butt, CC'21; Bennet Brown, SEAS'21; Kamrul Hossain, SEAS'21; Samantha Bacelic, BUS'21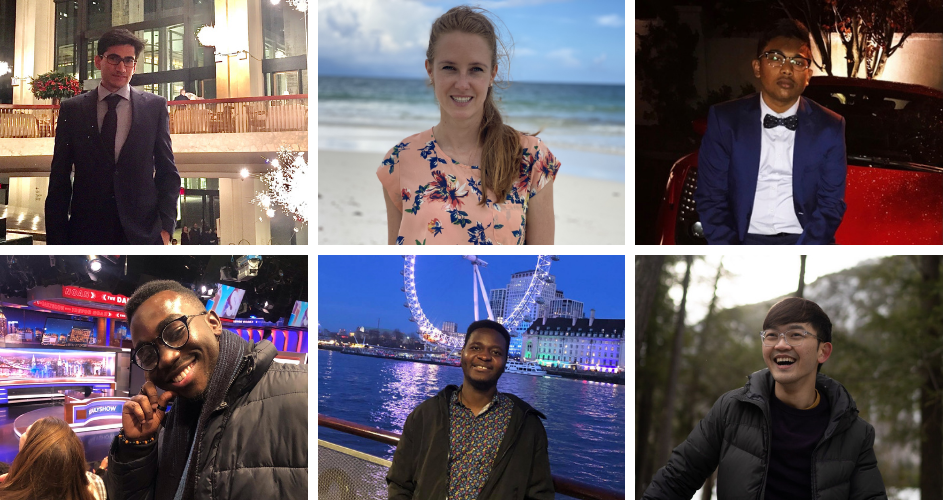 It started as a project for Advanced Software Engineering, but right away "we realized this was more than just a class project," says Bennet Brown, one of the founding members of PairStudy, a "virtual library" study space for Columbia students. In the spring of 2020, the team expanded from a group of four to a group of six, including SEAS, BUS, GS, and CC students spread out from New York to Pakistan working on PairStudy's web app. 
"It started as building something that's a coworking space for people to study together, a way to meet new friends" says William Oseghare. "You bump into people, chat for five minutes, and then study together."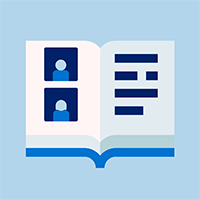 Right now, the web application is only available to Columbia students, a virtual Butler Library if you will, where you log in to pairstudy.com with your UNI, join the library, and get matched with other people who want to study at the same time as you. Once there, you chat for five minutes and then the study timer starts counting down (here's a demo of how it works).
"When COVID hit campus in March, we all faced the extreme effects of isolation when we went back to our homes," says Ahad Butt. "It made us realize the importance of community. The maximum of learning at Columbia happens through interaction with your peers. That's the main motivation about coming here—meeting like-minded people and interacting with others. PairStudy helps you do that."
Right now, there are about 60 active users on the platform and the team hasn't even begun marketing it yet, which is part of the growth plan for spring. From there? Perhaps you'll find the interface on other college campuses as it grows.
English Conversation Corner, Bridges International, Tinglei Huang, TC'21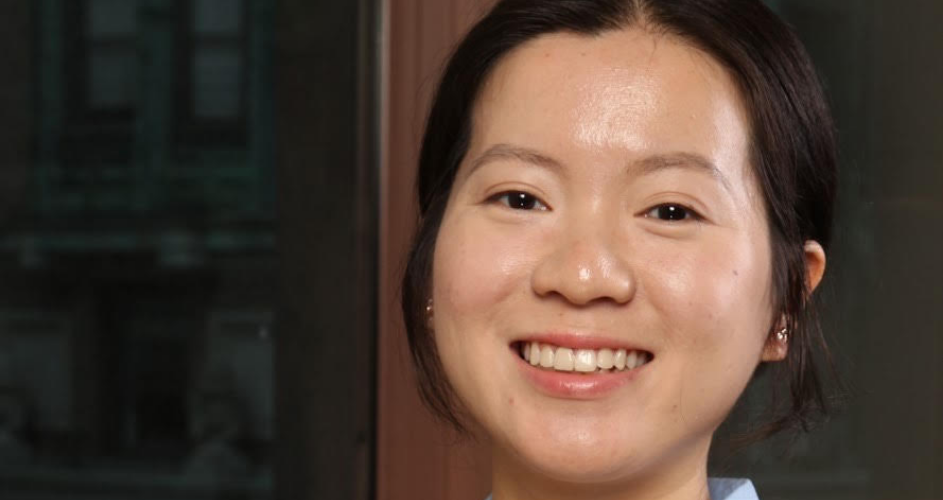 Bridges International at Columbia is a faith-based community seeking to be a "home away from home" for international students. For Tinglei Huang, who joined the group in 2019, it has also been a chance for her to practice her passion: Teaching English as a Second Language, which she studies at Teachers College. But when the pandemic hit last spring, the common ways of helping international students perfect their English language and cultural skills went out the window. That's when Tinglei quickly pivoted to bring her weekly speaking group, English Conversation Corner, online. 
"People are isolated, especially international students," Huang says. "Especially students here in the United States. It is different for people who are from here, who can stay with their family. A lot of people that join us are by themselves in a dorm or single room. The lockdown means they don't have connections with other people face-to-face. This is a place to meet some human beings and talk to people who have similar experiences."
The English Conversation Corner offers an informal place to practice conversation and learn about cultural values. For example, one activity in the group used to involve "debate corners," where students choose corners to "agree," "strongly agree," "disagree," or "strongly disagree" about different cultural values, such as "it is rude to be late." Now, the group uses the whiteboard function on video calls to achieve the same sort of debate. 
"It is stress relief," says Huang. For students who are interested in joining the conversation, you can keep up with upcoming events on Bridges International's Instagram page or their linktree.